Hello everyone, here are three of my paintings of Australian fruit bats, colloquially known as flying foxes! I spent several months on the south eastern coast of Australia(in Newcastle) this past year working on a larger painting series and was pleased to learn of a rather large bat colony just minutes from my studio. The Newcastle Blackbutt Reserve is a well-known sanctuary to a myriad of animals, including a large fruit bat colony.
One morning I took my Canon EOS Rebel SL1 to the reserve and observed the bats flying home to nestle in for the daytime. Thousands were flying within feet of me as they took up their comfortable sleep-time posts. This inspired me to take a break from my normal theme of birds(specifically Australian birds at the time), to create several paintings honouring the delicate yet playful nature of this fascinating creature.
Chinese ink and watercolor on rice paper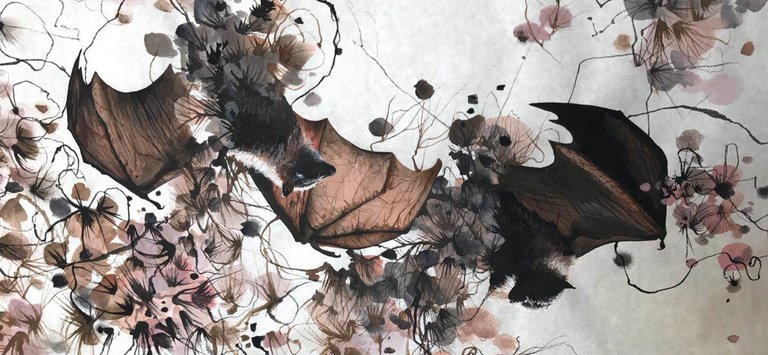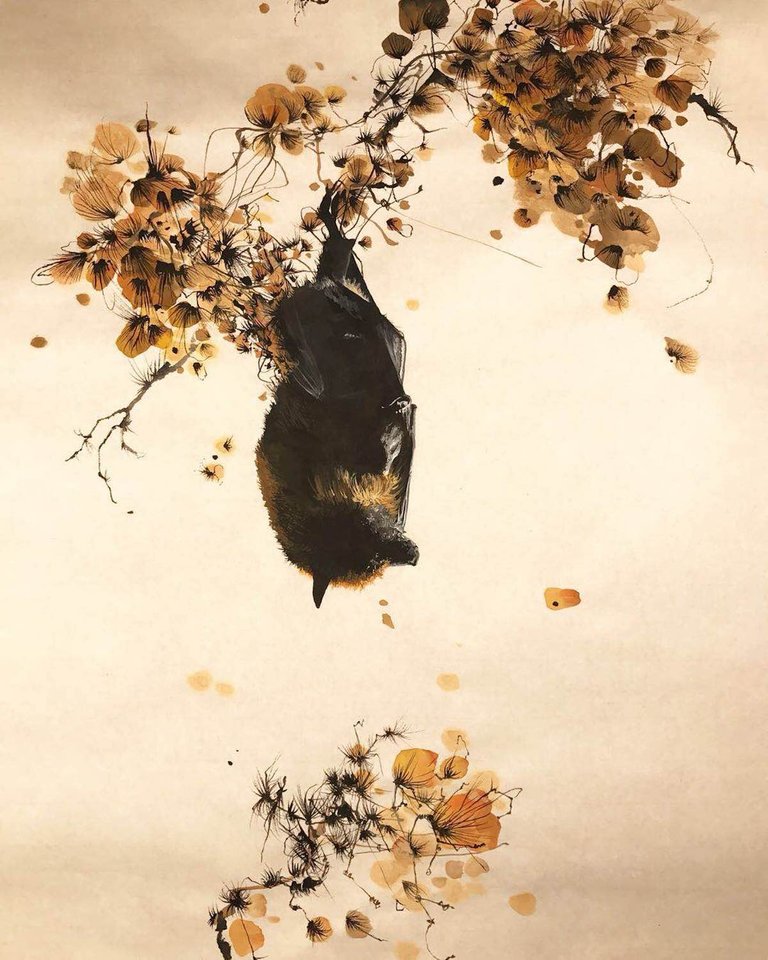 ...and here they are in photos: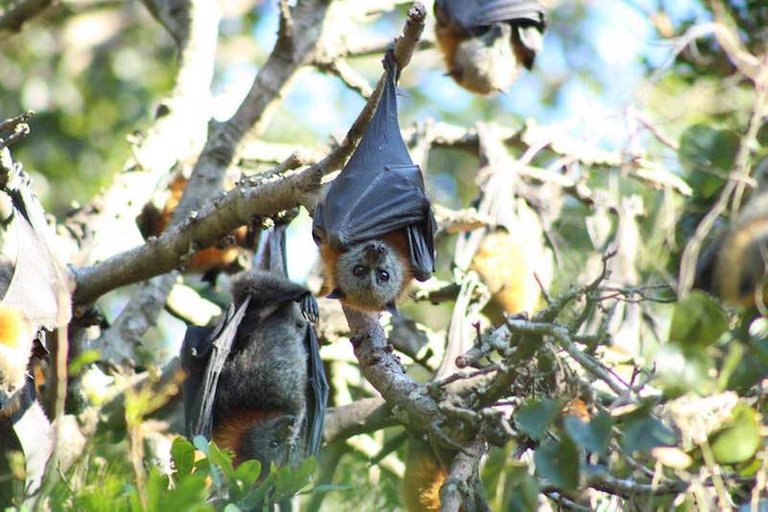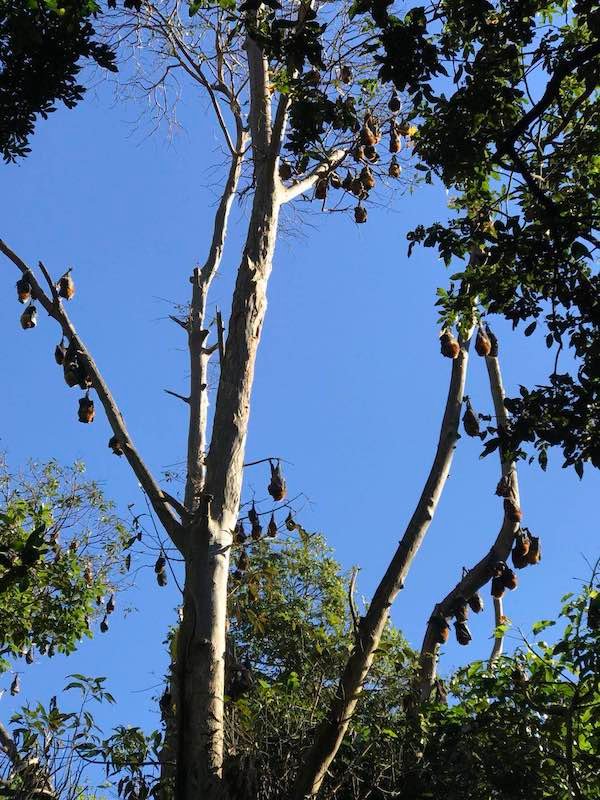 and one more painting: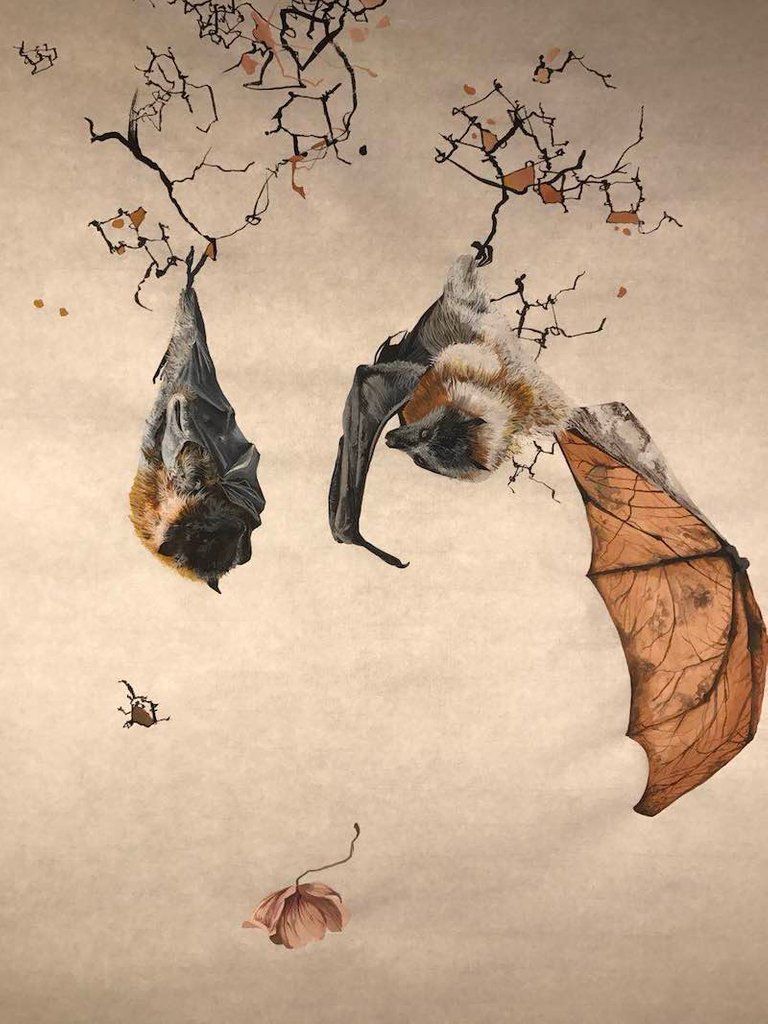 Sadly, the habitat of the Grey-Headed Flying Fox is shrinking due to food scarcity, and they could possibly become extinct in the wild within 85 years. The Blackbutt Reserve is part of a national flying fox monitoring program that is maintaining accurate data on their population.
Thanks for stopping by :-)