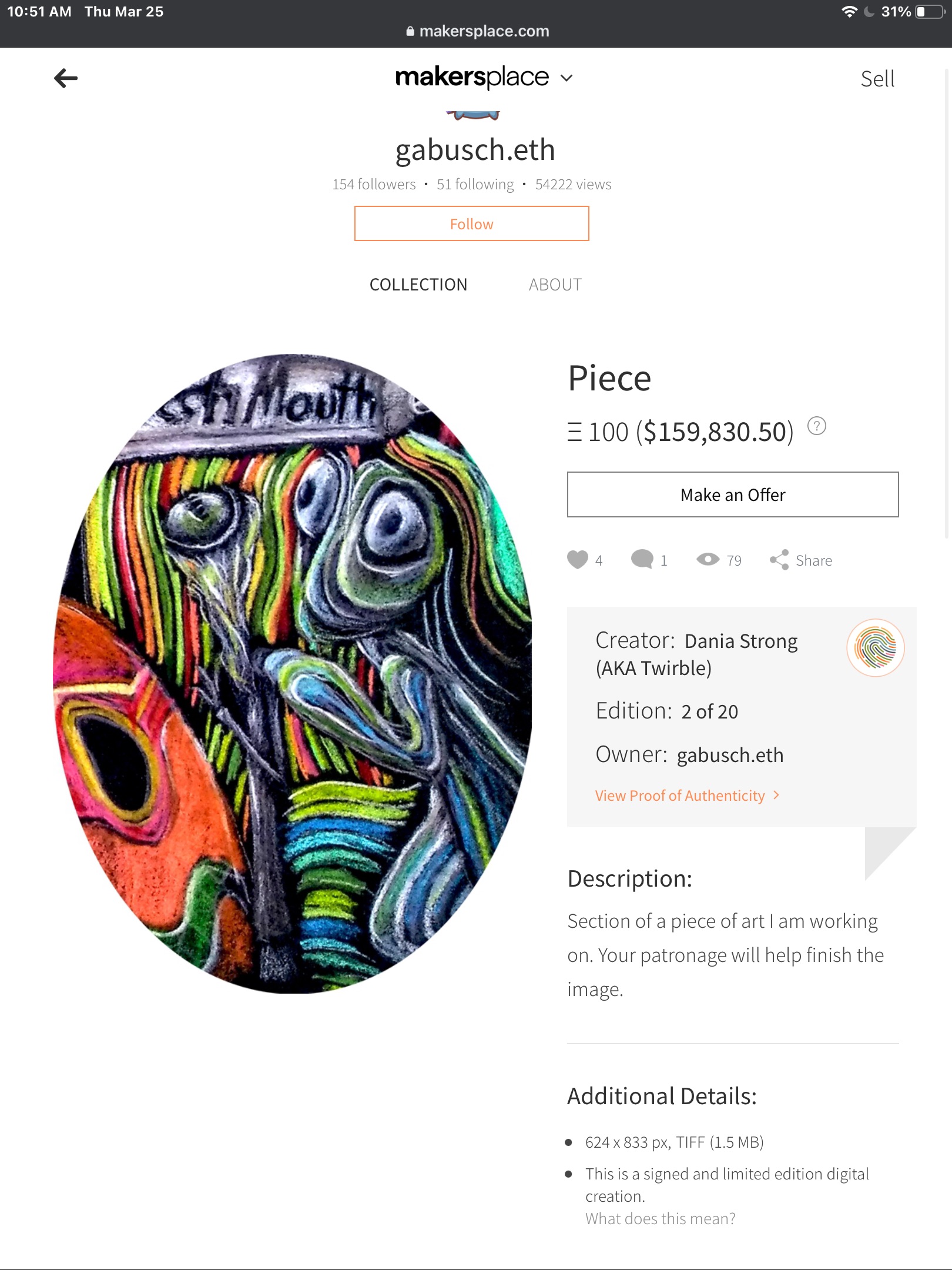 Miss you guys at Hive. I have not been posting much this year; not because I have not been working, but because after being exposed to so much great art my standards have changed and I only want to share finished pieces that live up to them.
I have had work up for sale in my Makersplace store since 2018, and I am recently realizing their worth due to age and pricing. You can bid on this piece on the secondary market here If you have the means show some love they have been supporting a lot of artists work and will likely support more. This is a piece of a drawing from a book I was trying to create back then.
To learn more about me; here is an interview I did with Makersplace founder Dannie Chu back in 2018.