Hello people from steemit today I would like to show you this drawing I did in paint a few months ago.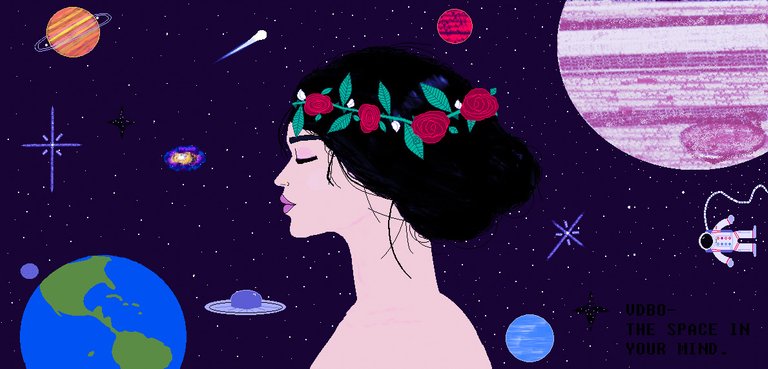 I remember that it took me three days to finish it, three days thinking that I could add it and with brushes to use, since Paint is not a sophisticated program.
The name that you put is * The space in your mind*. I feel that the name combines perfectly with the image.
The name of the girl is Carolina, it is not called like that because someone special is just that I liked it. I remember the surprise expression of my friends when I saw what I had done and more than what I did in paint was a funny thing.
Honestly I felt proud to finish it and see that it was exactly as I wanted, even though I did it in Paint, of course I did it in Paint is not amazing if you have talent you can do something amazing even on a napkin
This was my post today I sincerely hope you like it. Goodbye I wish you good life.