Sweet

This is my entry to the #artexplosion contest, thanks to @juliakponsford and @curie for their support to the new visual creators
"There is nothing sweeter than our subtle sin" Hozier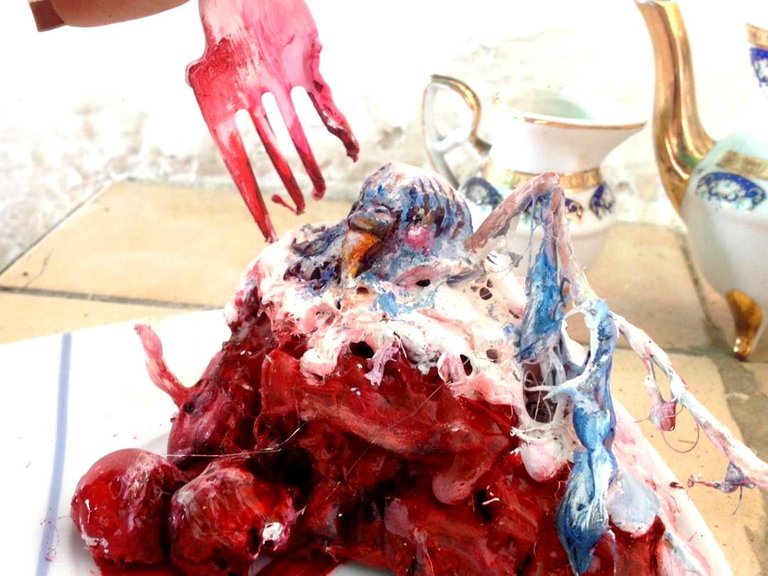 Acrylic paint, and silicon on plate
Diagonal composition
Picto-three-dimensional

Materialization of perversity
In the representation of the "Sweet", the morbid nature of the human being is insinuated.
The plucked australian parakeet arranged in the three-dimensional composition (inside the redvelvet cake) represents the loss of innocence, "the bird can no longer fly".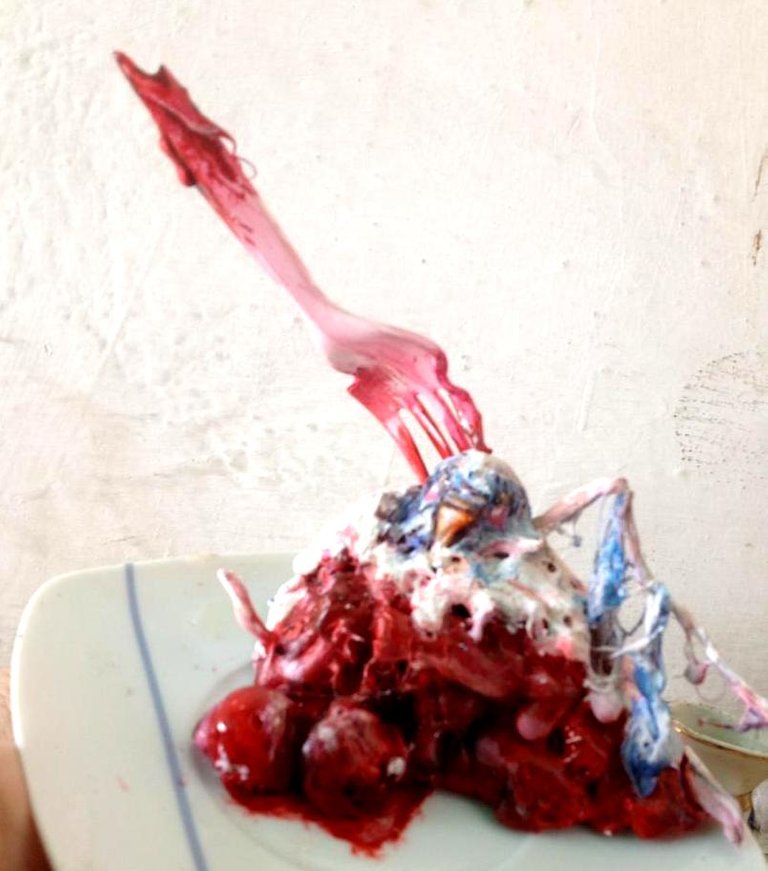 On the other hand, a contrast of tones is generated by arranging the blue along with the white and red (of the cake) that mix at the edges to generate the pink color. The sculpture is integrated with the connotation of the dish and the melted cover to allude to the anthropophagy and putefraccion of the being.
Understanding the nature of man as a duality between good / evil, Sweet / Bitter evidenced in current social reality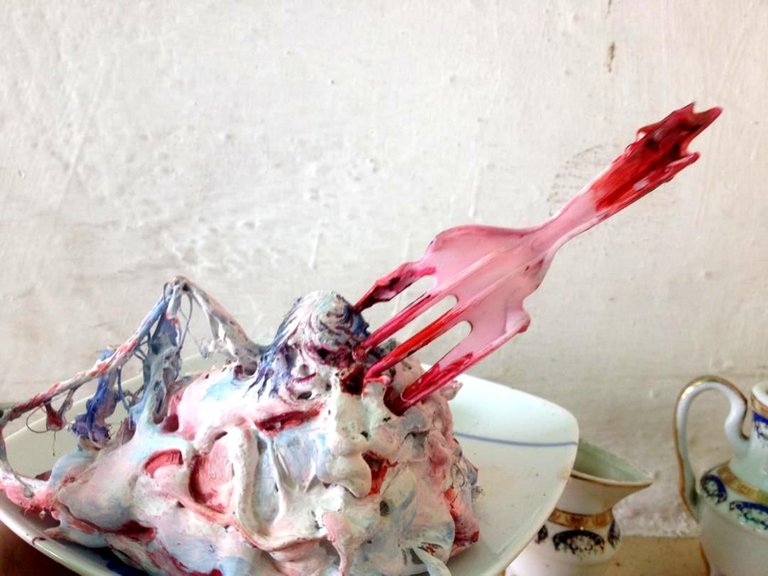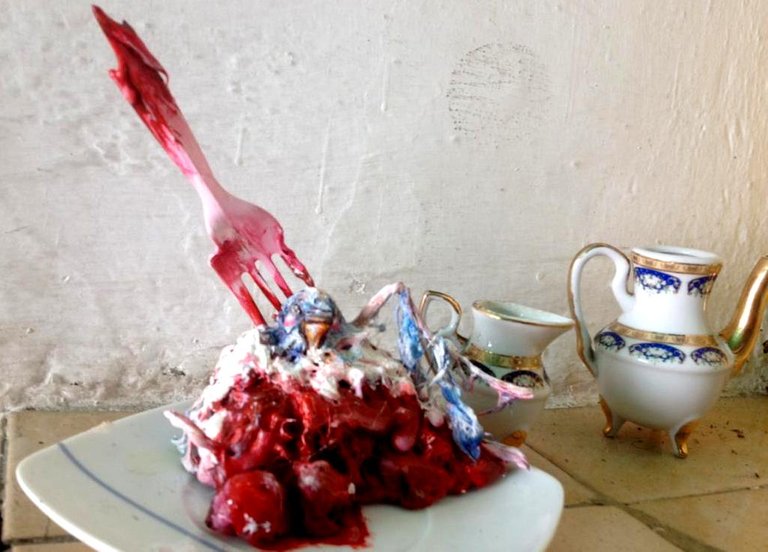 Materials and tools
Plate and fork (plastic)
Brushes
Sweet wire
S]ilicon
Silicone gun
Artistic resin
Acrylic painting


Registration of the process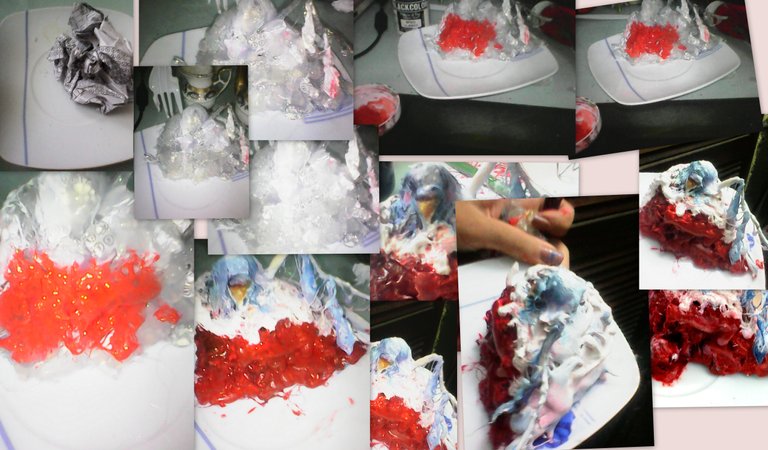 Step 1. Shape paper
Step 2.Fix it with silicone
Step 3. silicone base to form the cake
Step 4. arrange the wire in the form of a wing.
Step 5. Form paper head and paper wings.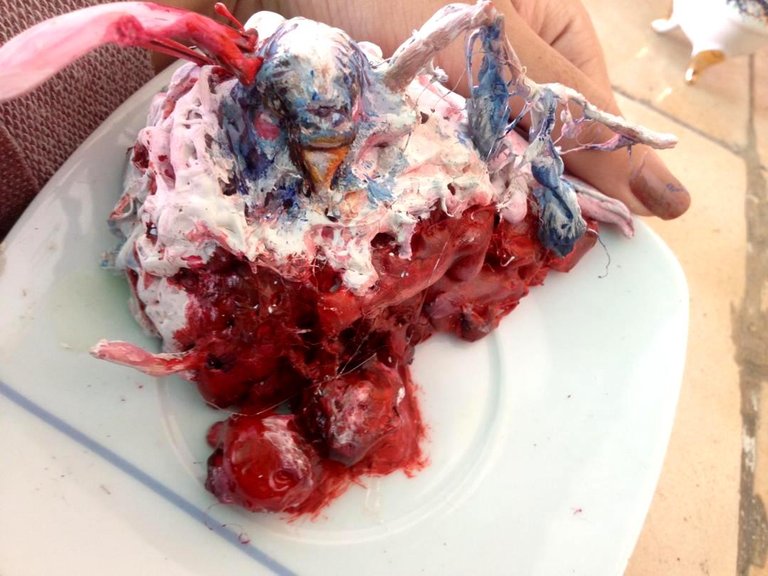 Step 6.
Cover the bird's head and wings with silicone
Step7 .paint the cake and the birds in layers. (painting in acrylic)
Step 8. form cherries with paper
Step 9.Paint the cherries red with brown, black and white shades, and cover with artistic resin
Step 10. melt the plastic fork and paint it according to the composition (red-white-pink).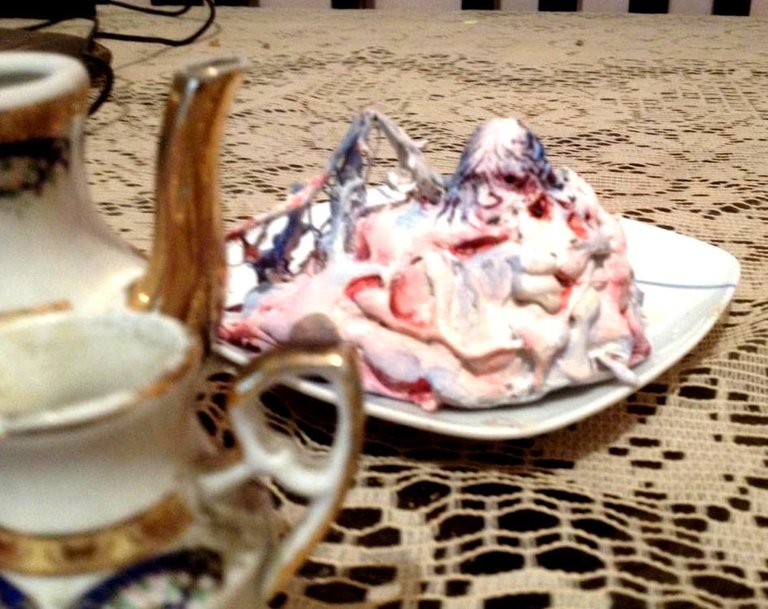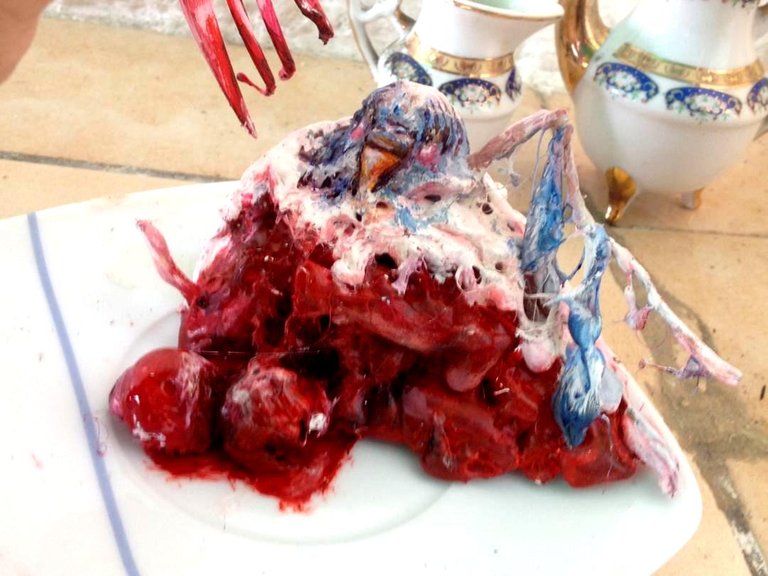 Result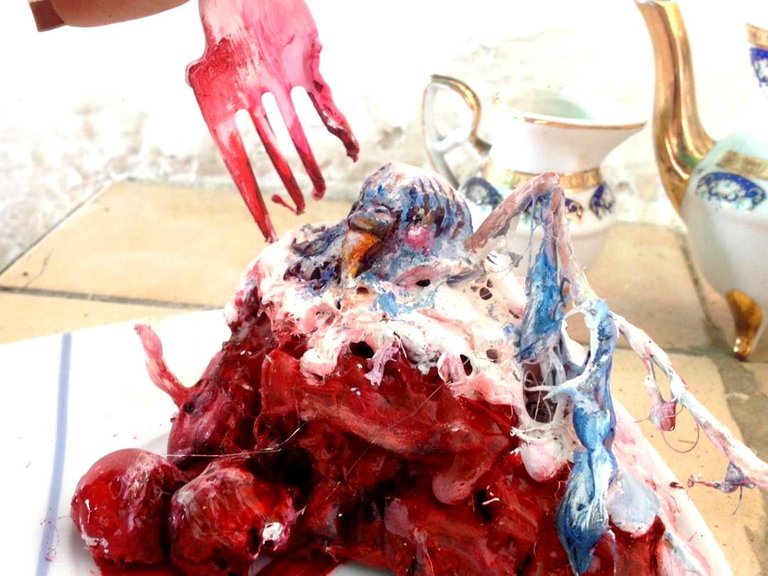 Thanks for your support
I hope you liked it, it makes me very happy to read the comments