Morning Steemians!
So continuing my mini-series bringing you up to date with the few bits of artwork I completed while on Dreem hiatus earlier this year, this morning I thought I'd show you London.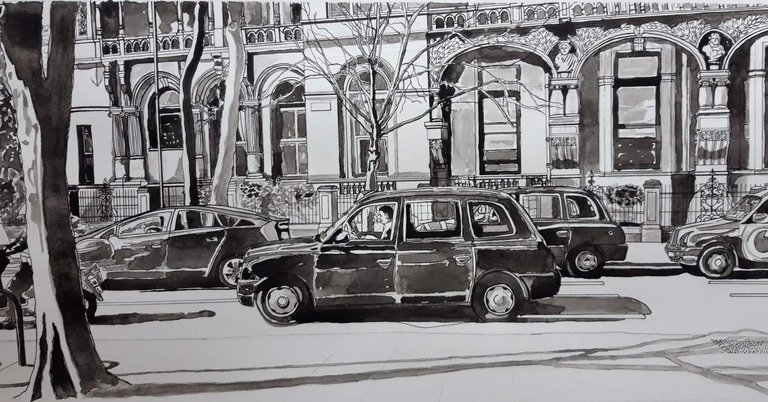 Whenever I head up to the capital, I always love to do some street photography. I have a thing for the architecture and for black cabs, so this shot was a no-brainer to turn into an art piece.
I had originally intended to do the while thing in graphite in the same style as my piece "Thursday", but by the time I'd got the basic linewprk down, I realised I wanted to work in something new, that had a bit more movement to it.
London is done in fineliners and black watercolour. I hope you like it! Here are a few more closeups...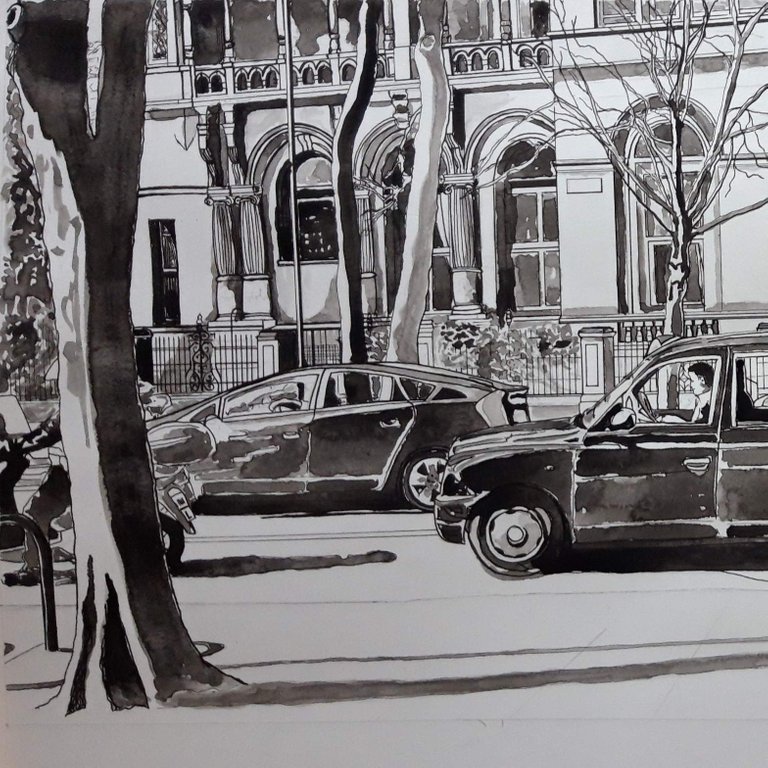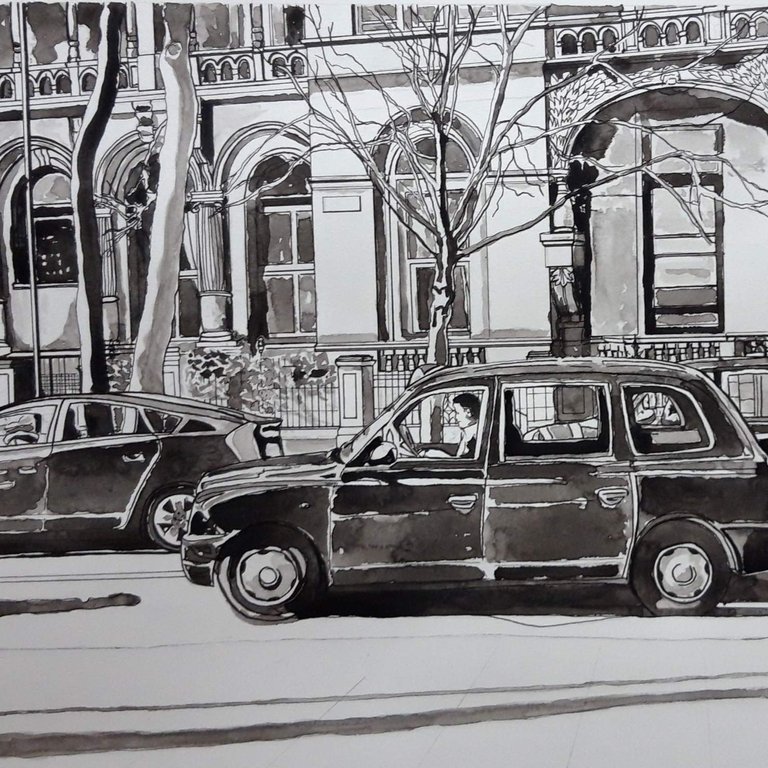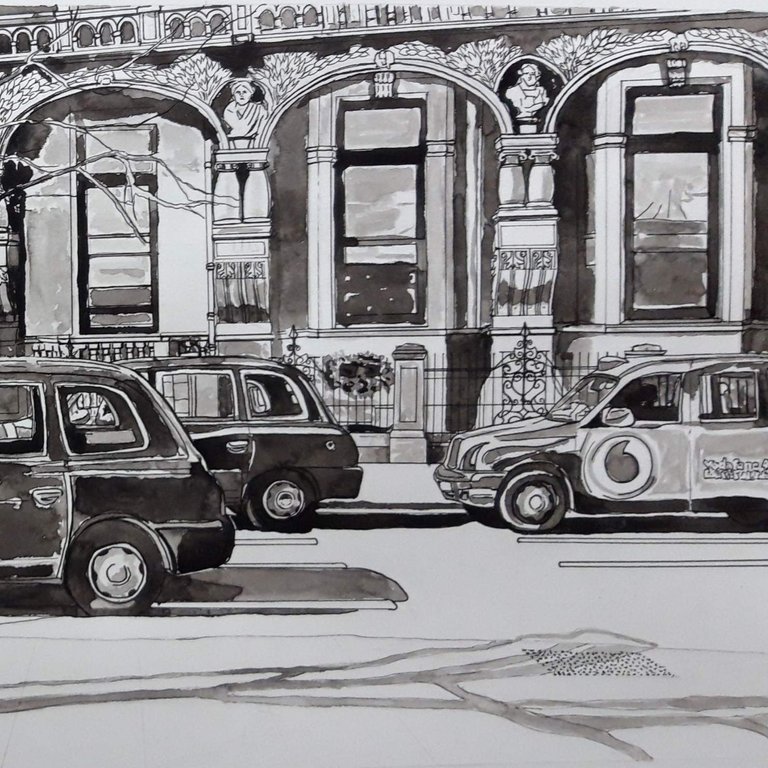 Evie x
Posted using Partiko Android