There are no tall buildings and there are not too many bright city lights which allows me to get great views of other heavenly bodies...
On the windiest day this year... The dust was covering the sun... i took this photo with my eyes closed due to the wind and sand...!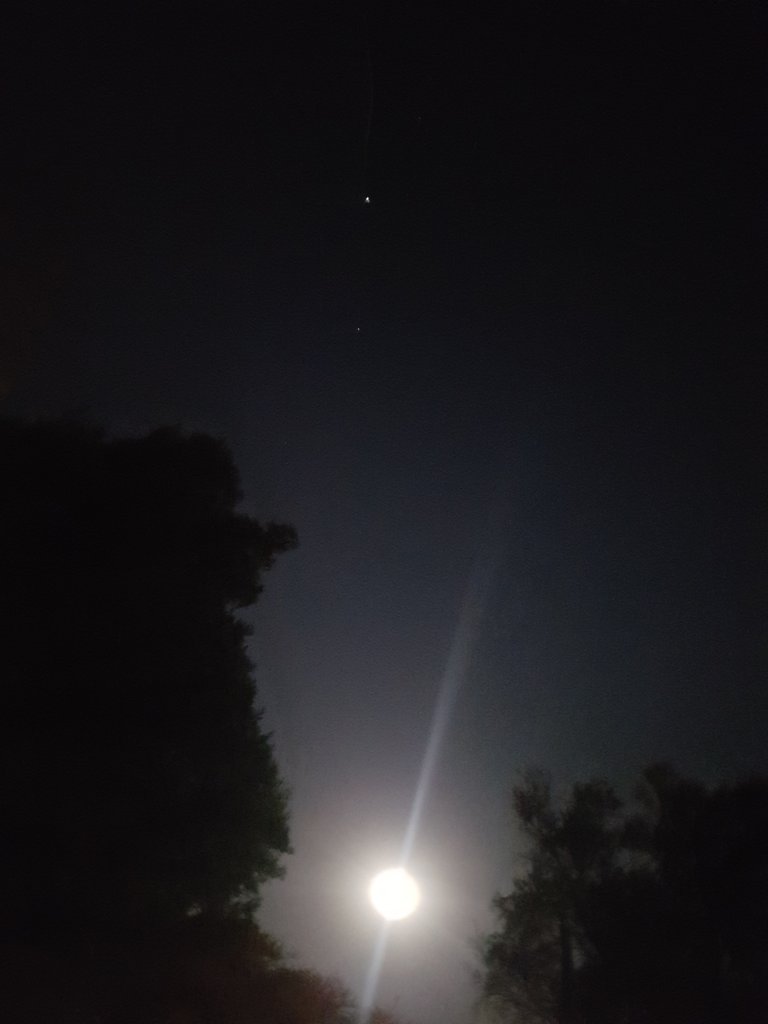 The Moon looked like something out of a scary book about werewolves, Jupiter (bigger dot) was abit dull tonight and Saturn didnt not have its regular sparkle that is normally coming from its rings... i've been watching these planets move across the skies now for almost 2 years... mars comes into view every once in a while... but these two have been a constant...Venus also comes out to play but leaves the party early every night... no other stars were visible because it was taken in the early evening...