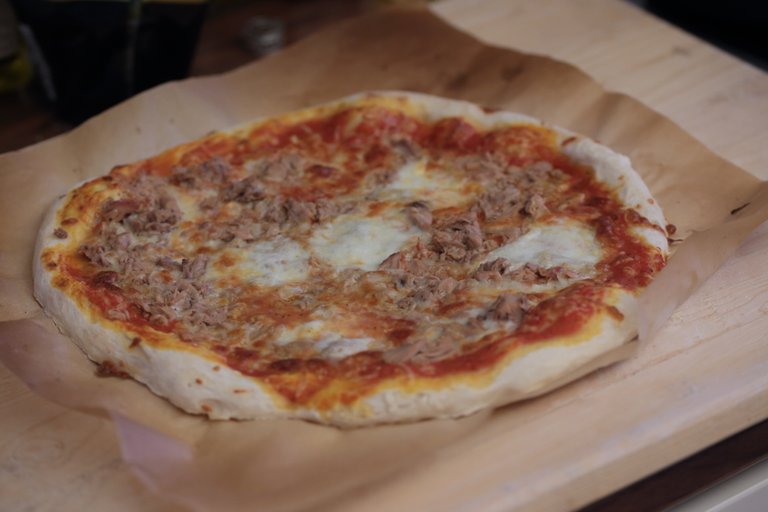 As everything needs to be made with sourdough, now we're doing a lazy sourdough pizza. Or two of them actually!
You'll need following ingredients:
300 grams of water (60%)
500 grams of 00 wheat flour / pizza flour (100%)
10 grams of salt (2%)
25 grams of active sourdough (5%)
A bit of olive oil
I would recommend starting this in the evening and you can bake the pizza next day or later.
Mix everything together.
Then cover it, airtight if possible, and leave to room temperature overnight, for 12-18 hours total depending on your sourdough and how warm it is.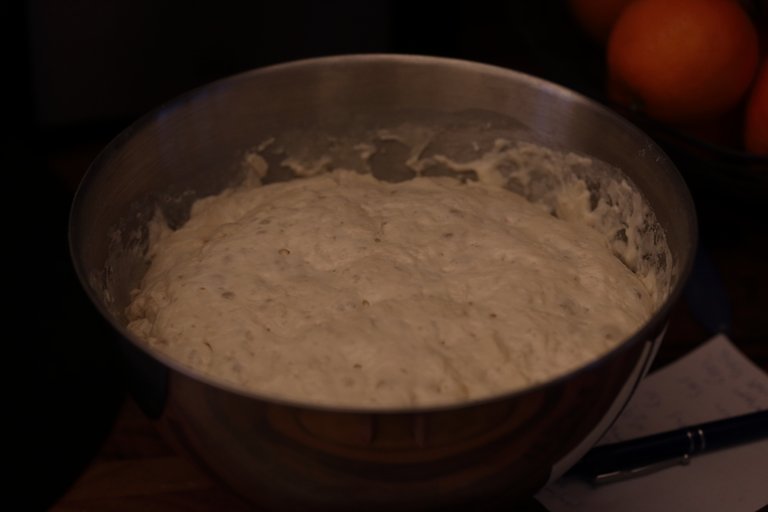 Next day around midday, the pizza dough should look like this. If it hasn't risen well enough till midday, you should wait a bit longer.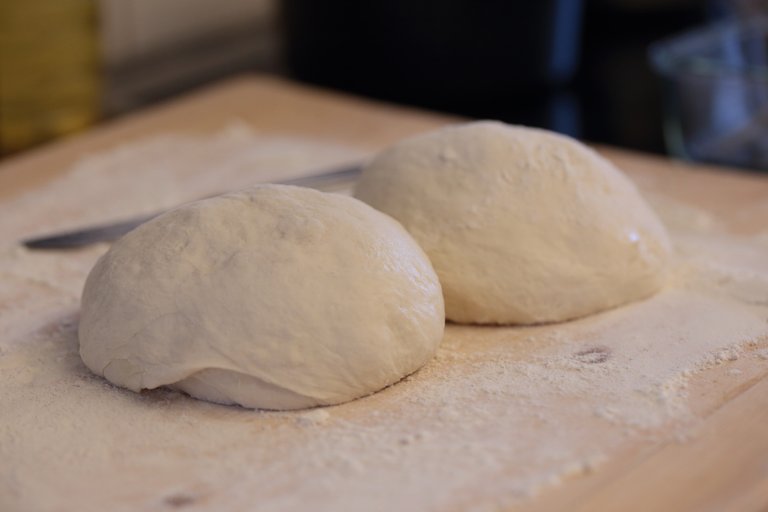 Using some flour, roll the dough into two firm balls of dough. When they're formed into balls, you can put them in separate boxes and put in the fridge.
What's important is to have enough space for the dough to expand. Otherwise it'll push through the lid and spill all around your fridge.
The fridge temperature should be low, +4 degrees Celsius or a bit cooler is optimal. If it's more than +4 degrees Celsius, the yeast will stay far more active and your box might be screwed.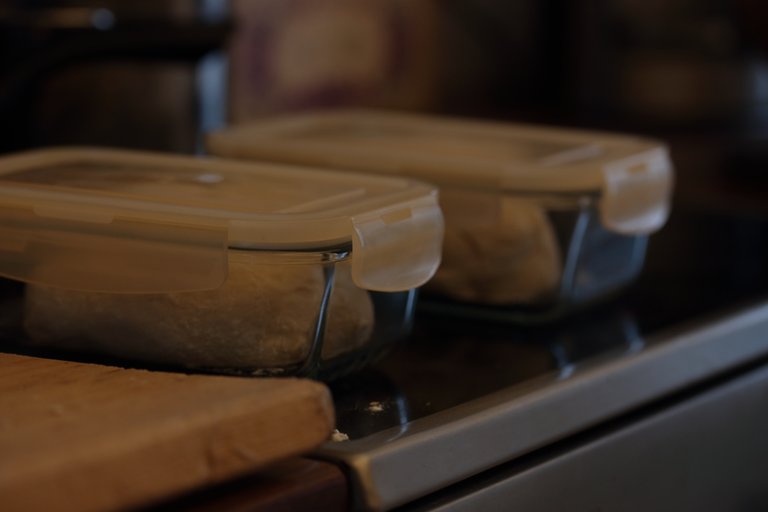 As youc an compare the two photos, the one above and the one below, it was close that I would had needed a bigger box.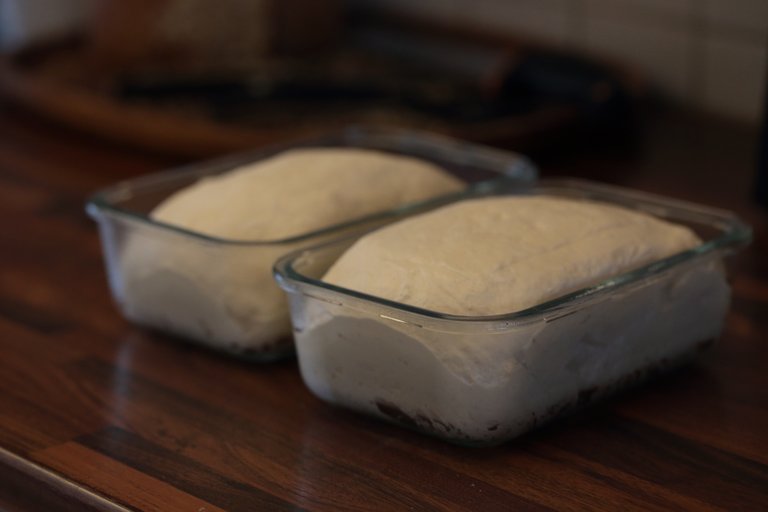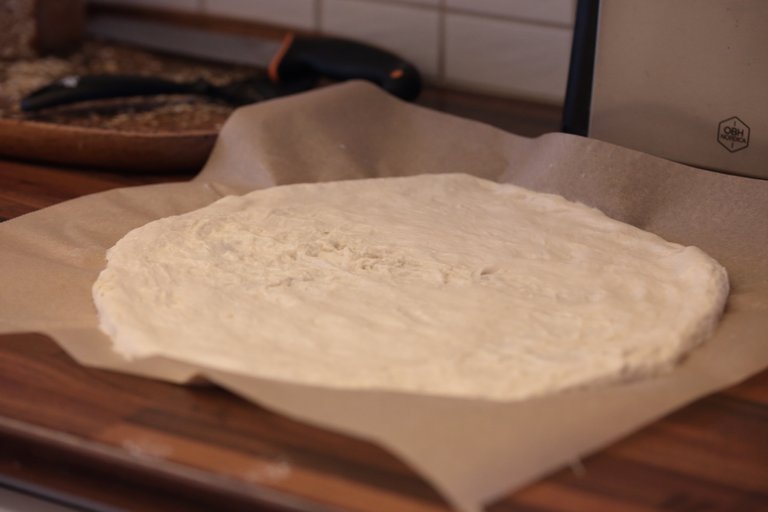 I don't have a proper pizza stone and I don't want to bake the pizza directly on the oven tray, I put the oven as hot as it gets (300 degrees Celsius) and the empty tray in the oven.
While the tray was heating, I put my best baking paper (withstands 250 degrees Celsius) on the table and spread one of the pizza balls on the paper.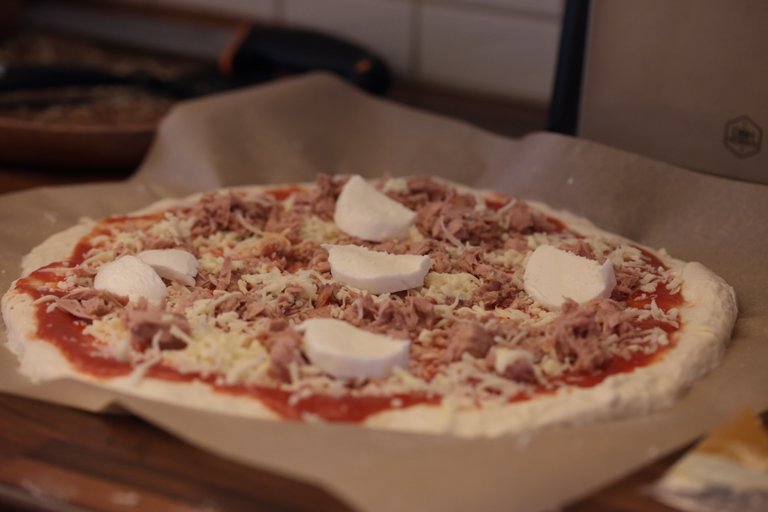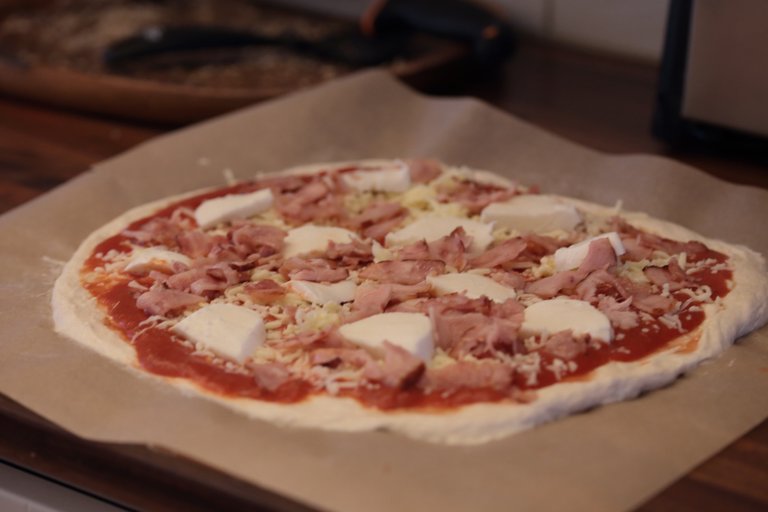 This one is tomato sauce, generic shredded cheese, mozzarella and tuna. Perfect for the whole family, as tuna pizza is loved by the children.
As the oven tray was hot enough, I reduced oven temperature to 250 degrees Celsius and pulled the first pizza on the oven tray and put it in the oven.
I would have wanted to use a hotter oven, but I don't want to risk the paper catching fire. Which it has one before.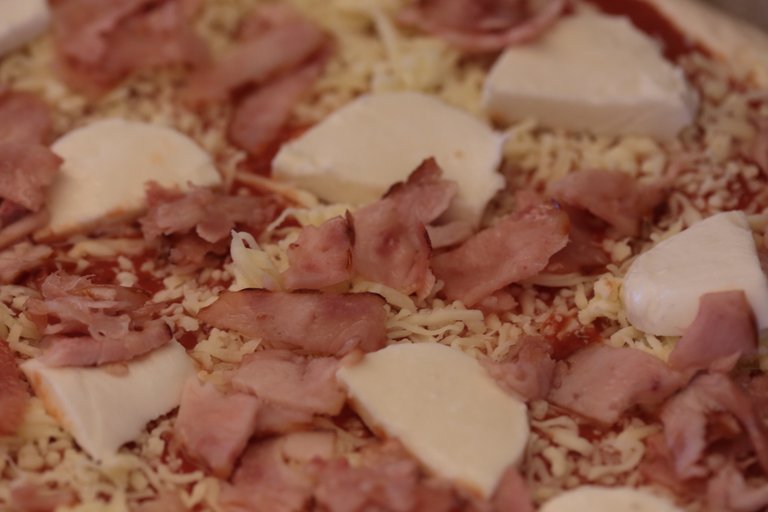 As the first pizza was in the oven, I made the second one in similar fashion. Tomato sauce, shredded cheese, shredded chicken bacon and mozzarella. I precooked the bacon a bit, but didn't fry it completely.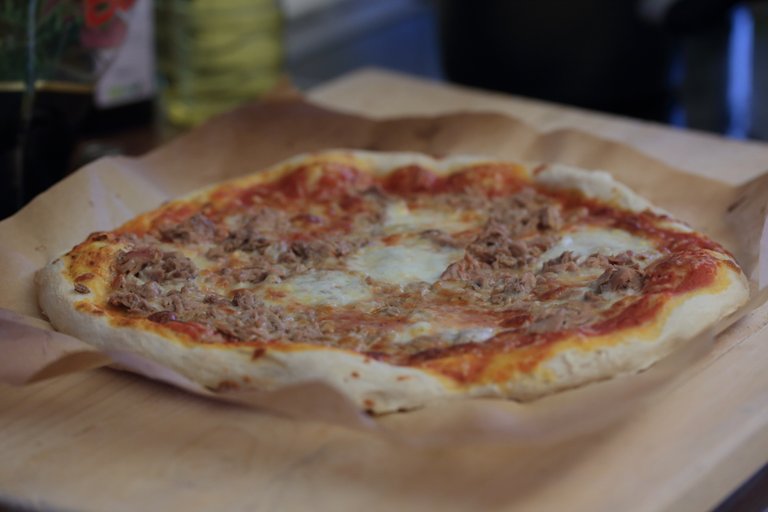 Here you can see the results. The beautiful tuna pizza above and the super weird looking bacon pizza below. I have no idea why it looks so yellow in the photo, but I'm too lazy to fix it anymore.
As I told you, this is a lazy persons pizza. Perfect for lazy sourdough bakers who have all the time in the world.