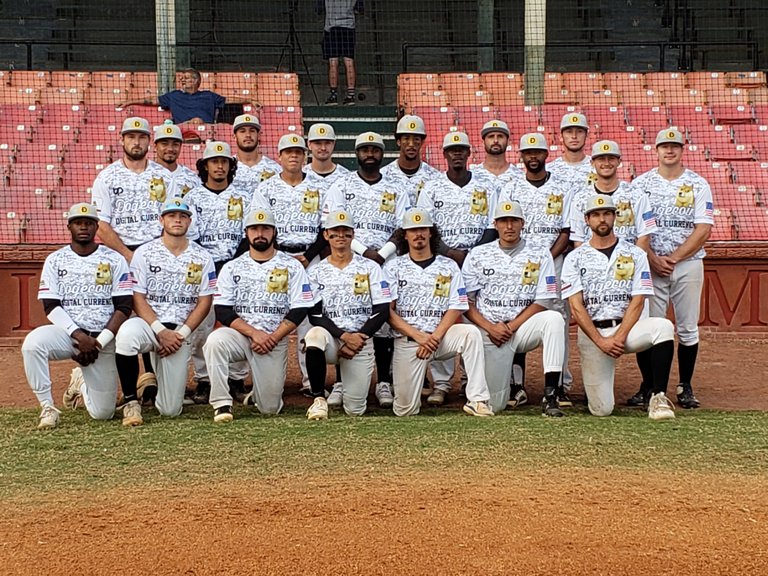 Overall the premise that we were able to complete one of the only professional baseball seasons in North America was a pretty monumental task.
Couple with that the fact that we got displaced from the stadium in Fairfield, California and had to seek refuge in a historic stadium 7 states to the East in Southern Indiana and errect an entire league was nothing short of an unbelievable amount of work. On top of that we had no sponsors. It was just self financed. We had one individual step up to donate a little bit of money toward the end of the season but then his check bounced putting us in a worse situation than if it would have never happen because I made moves under the premise that the money was there.
Overall the league was a huge success and we had a very wide variety of experience levels. We had two guys with MLB service time play in the league. Johnny Barbato and Jermaine Curtis.
The Bandits ended up winning the championship. The tying run was on third base for the Windstorm but the Bandits were able to get the last hitter out.
There are a lot of posts I am going to do in the next few weeks about the experience.
Oddly enough the league made more waves in the baseball word than it did in the cryptocurrency / Dogecoin community. No one really cared in the crypto world.
It's honestly not that odd though. Since 2013 I have learned that stuff that is real and tangible doesn't seem to matter but if something is all hype or a clear scam then people get behind it. It is very strange. Who agrees with me?
More to come soon.