I can appreciate now why I stopped building up my cards.
After level 3 it takes a lot of investment, for what seems like tiny rewards.
Finally after days and days battling, trying (and miserably failing to win DEC at tournaments) and getting my capture rate all the way down to 69.44% (I try to keep it at 85%) I finally earned enough DEC to buy myself the Alric Stormbringer and it feels a little like ... meh.
But I know that if I am going to be playing and wanting to be above Silver/Gold III then its level up time.
I found that since working on leveling up my cards, I have gotten higher in the leagues which means that little upgrades go a long way.
Here's my Alric Stormbringer on a Level 4, next cards to grow... My Death Cards.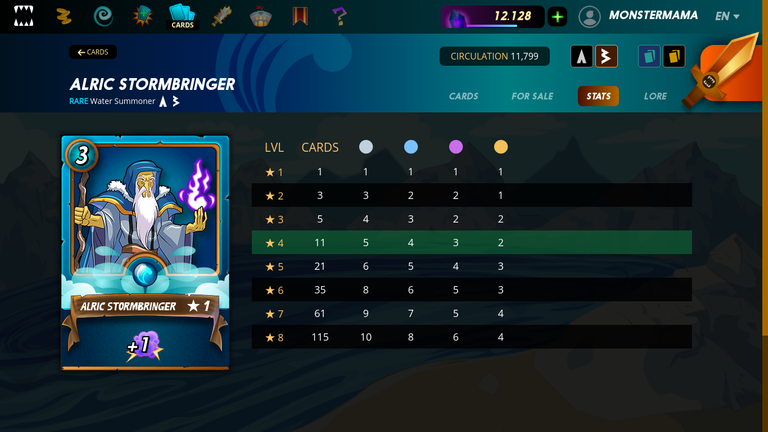 One good thing I have done is grow all of my decks consistently so that I don't really have a "weak" deck. Although Death always seems to be weaker.