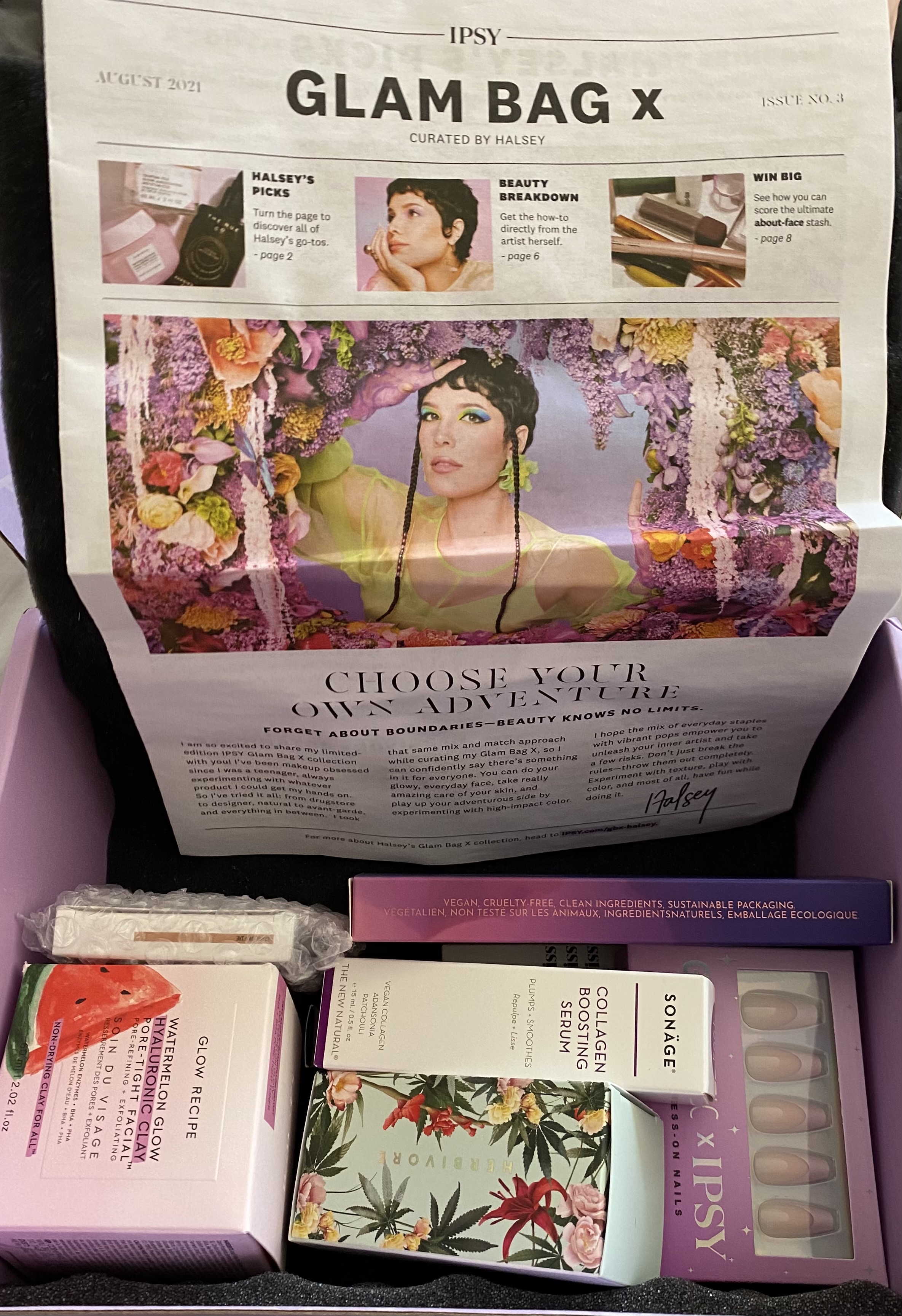 I happened to subscribe the same month that they were doing one of their premium bags that ship once a quarter, so I was able to try out their regular Glam Bag as well as their fancier Glam Bag X.
I did end up unsubscribing after I got the typical monthly box as I wasn't too excited about its contents. However, I had already paid for the quarterly box and was still waiting to receive it, so I figured I'd at least see what I got!
So let's dive right in...
Ipsy Glam Bag X - August 2021
Cost: $55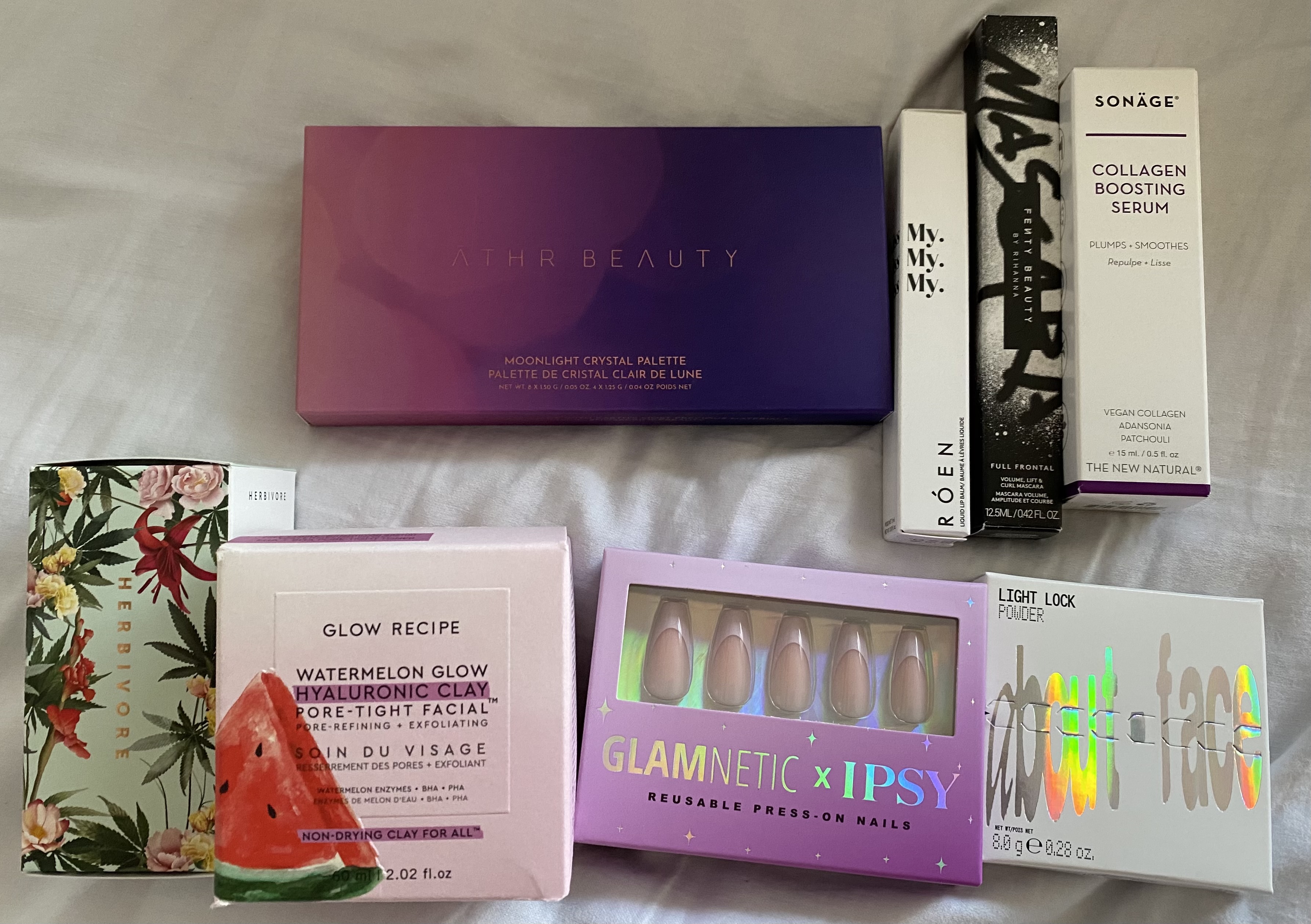 My initial thought is: wasn't I supposed to get a physical bag with this? That seems to be a huge part of Ipsy's marketing... Either way, I am excited that they included a bit more skincare in this box than my initial regular monthly box, which is great. Also, from a quick glance, the individual products are easily going to cost more than the box itself, which was $55.
Glow Recipe Watermelon Glow Hyaluronic Clay Pore-Tight Facial Mask
Regular Price: $40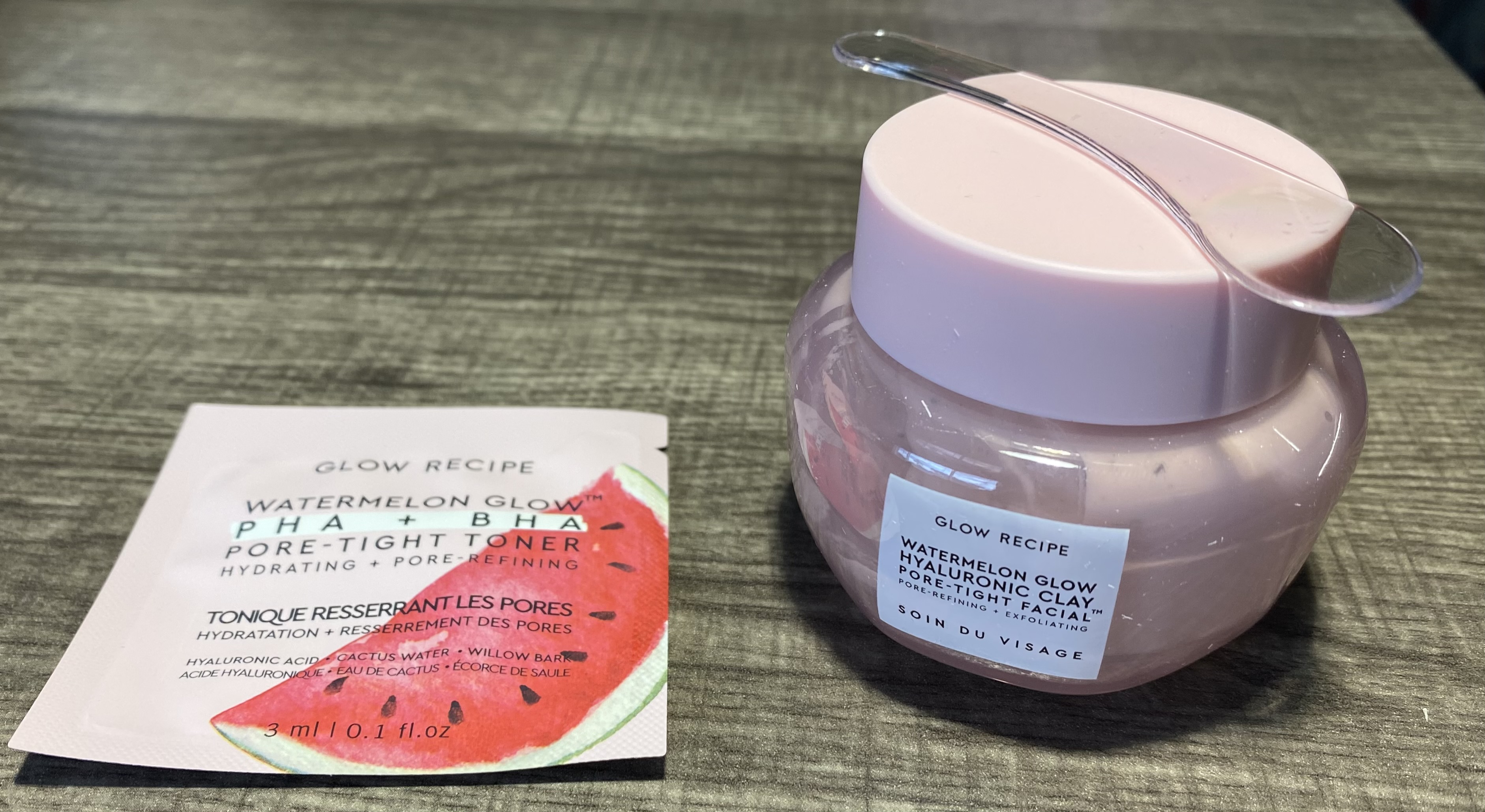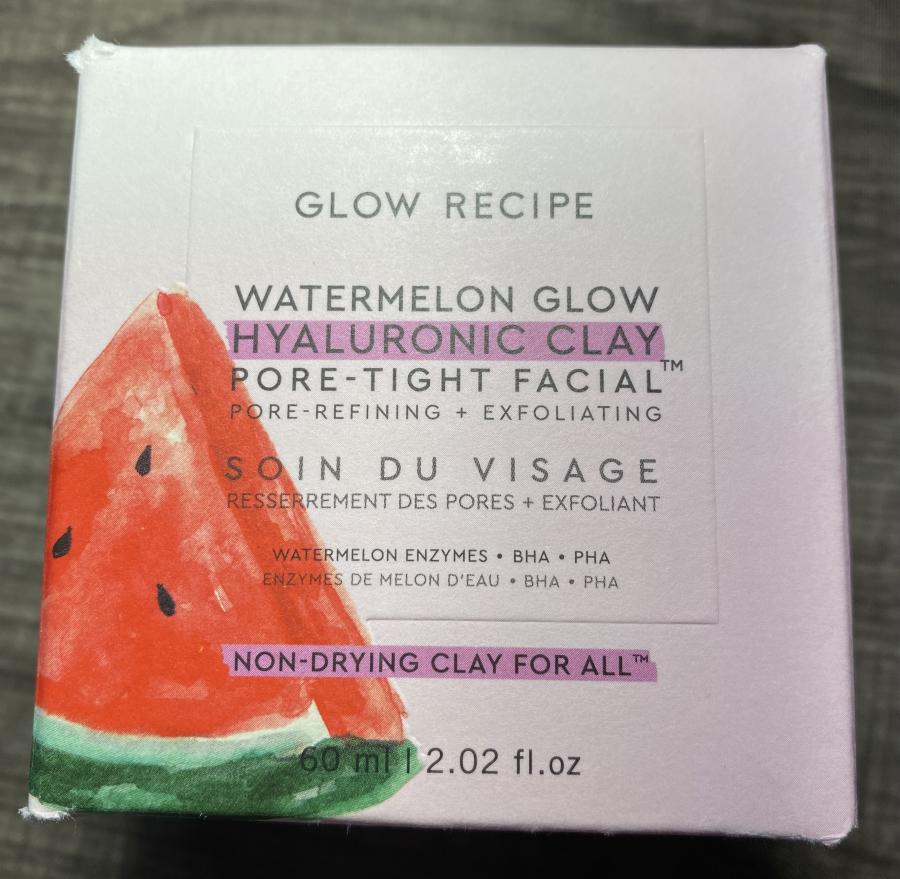 This came with a small sample of their toner which is a nice touch!
One thing that I also enjoyed was that this came with both a spatula to apply the mask, and seemed to be in sustainable glass packaging.
---
Athr Beauty Moonlight Crystal Palette
Regular Price: $58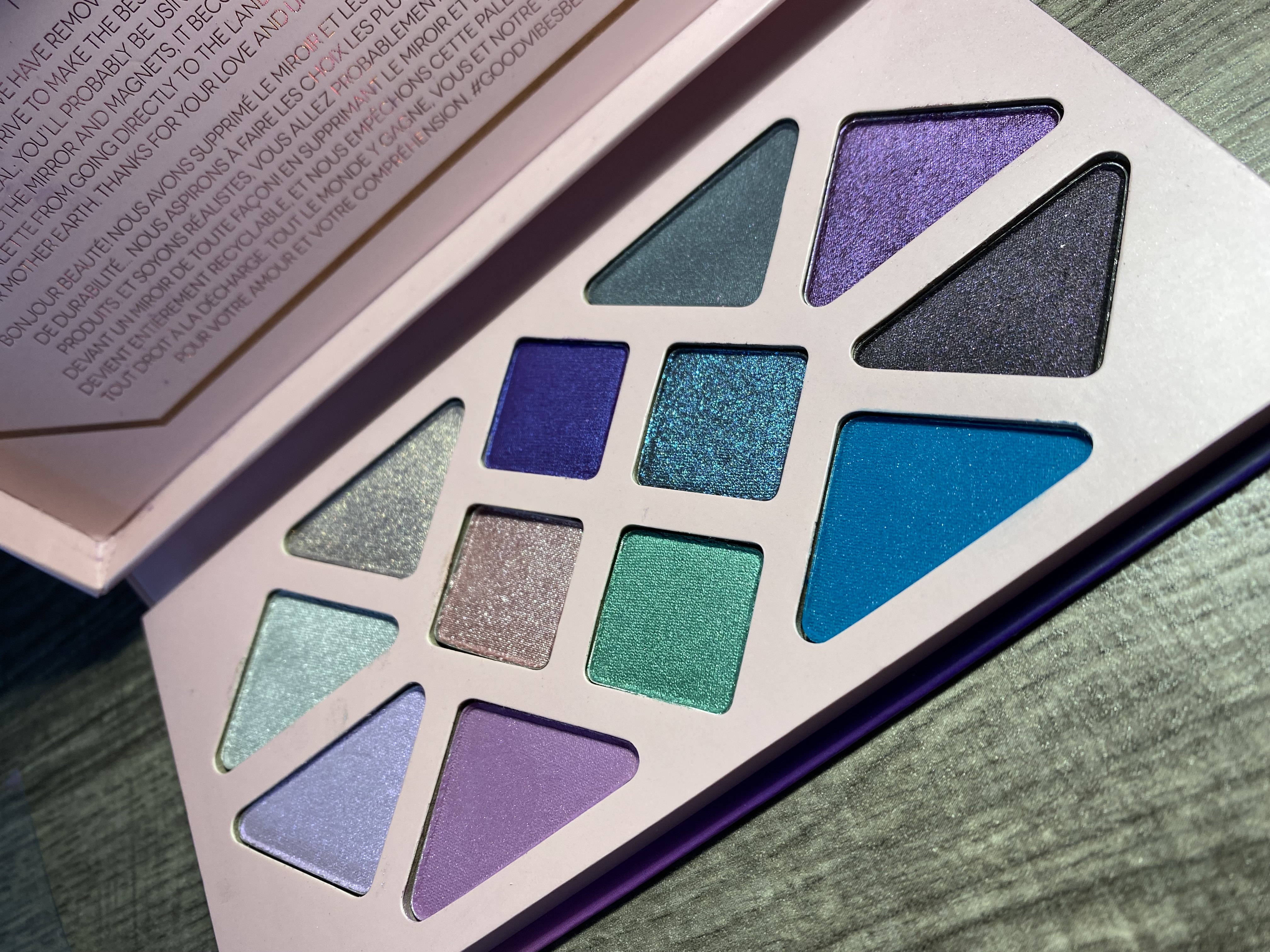 This was packaged quite well! I like that they have a message about not including a mirror or magnets in the palette for sustainability. I also enjoyed that the colors were unique and not your typical neutrals. However, a quick swatch showed that the formula wasn't as pigmented as I'd hoped and I also didn't like that the names of the colors were on a separate removable piece of plastic. Regardless, the next time I do colorful eye makeup I'll probably reach for this palette.
---
Emerald Deep Moisture Glow Oil
Regular Price: $48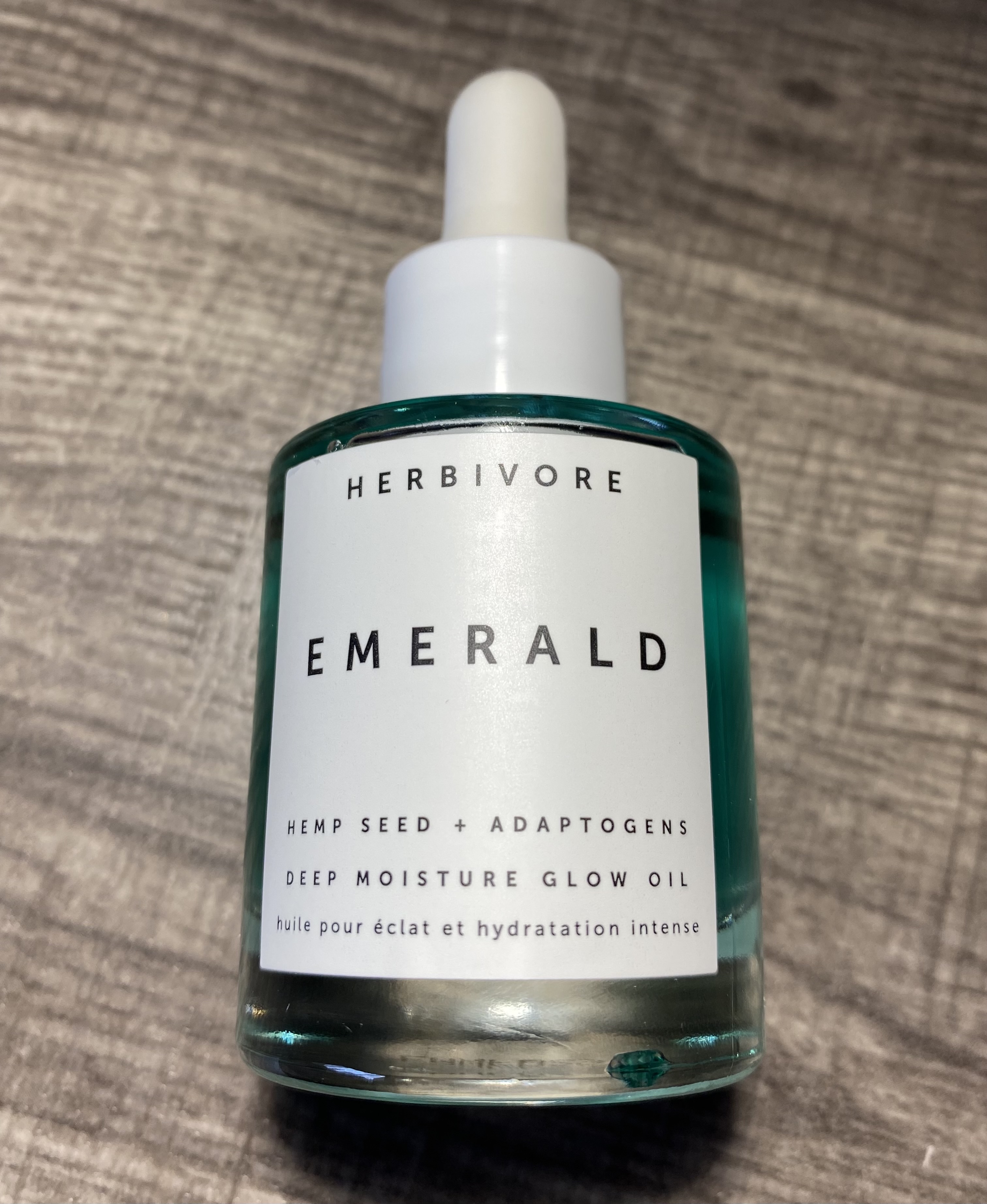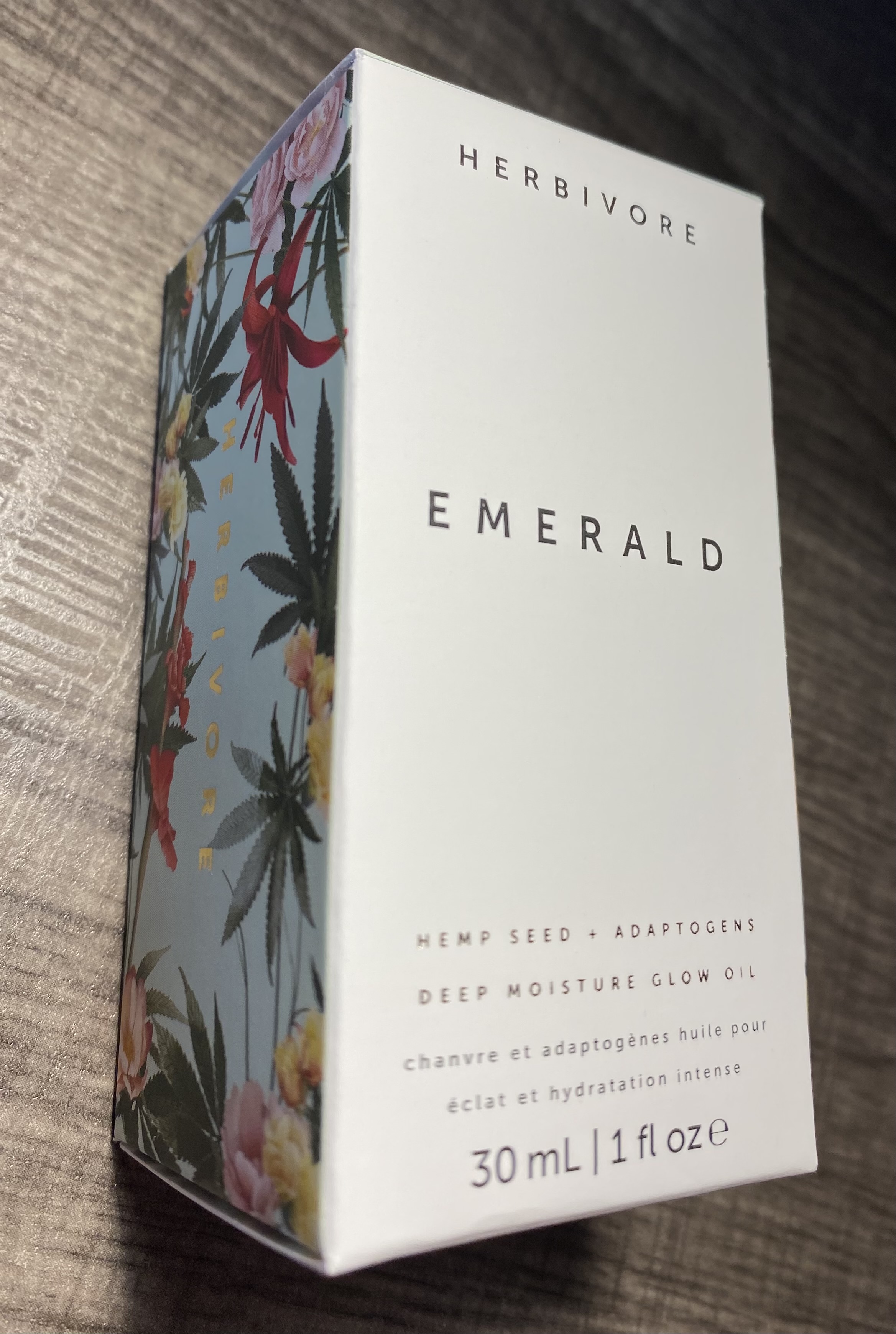 Anyone who knows me knows I'm a big fan of hemp and it's derivatives :D
Also, my favorite type of skincare product is anything moisturizing - so I'm excited to try this out!
This seems to be packaged well. It's in thick glass and has a dropper as the applicator.
---
Sonage Collagen Boosting Serum
Regular Price: $48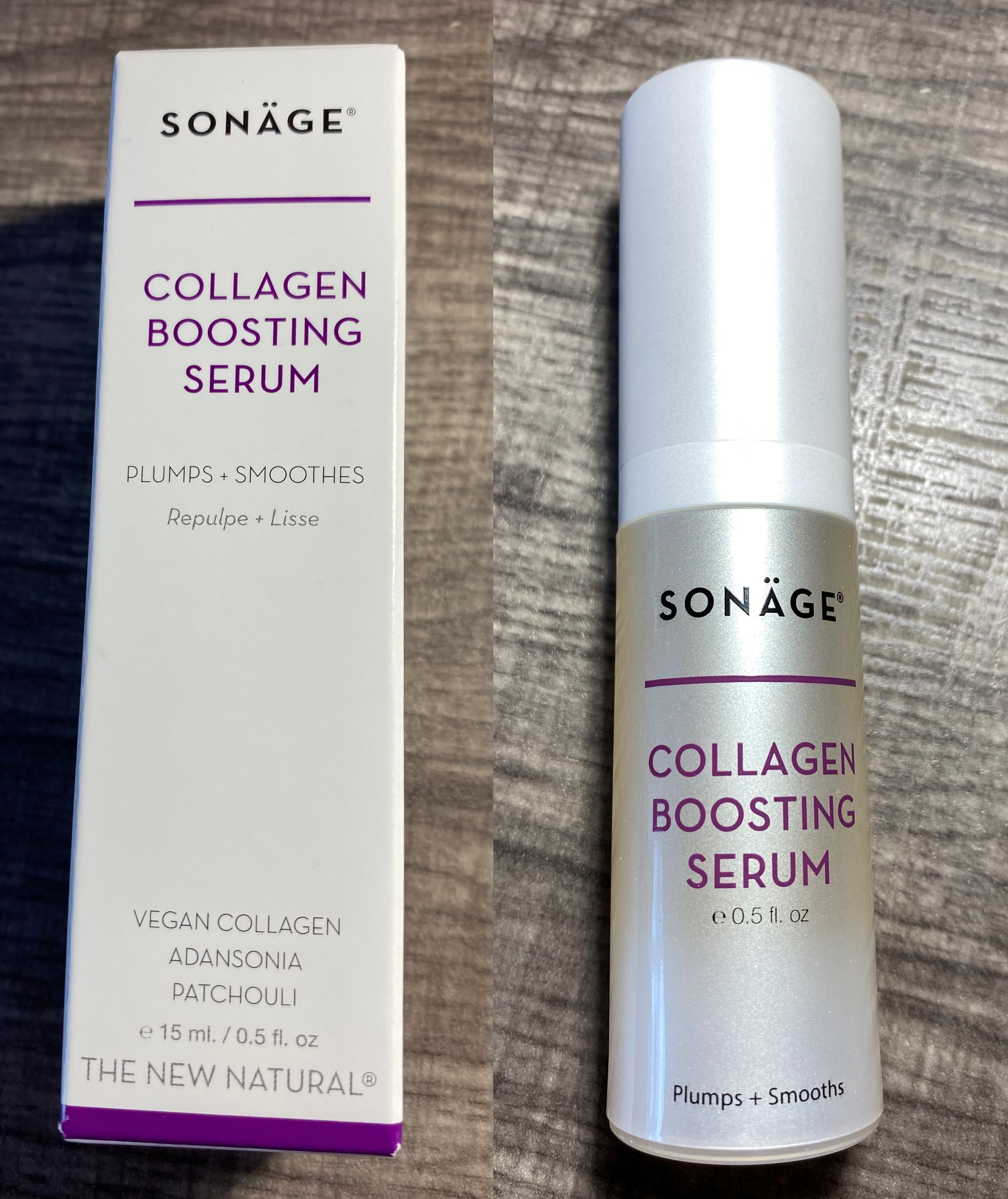 I'm excited to try this out - I've been looking for a collagen product! This has a pump applicator as well, which is great for cleanliness. I plan to try to incorporate this into my skincare routine, and see if it makes any difference.
---
Glamnetic x IPSY Reusable Press-On Nails in LILAC SKY
Regular Price: $21.99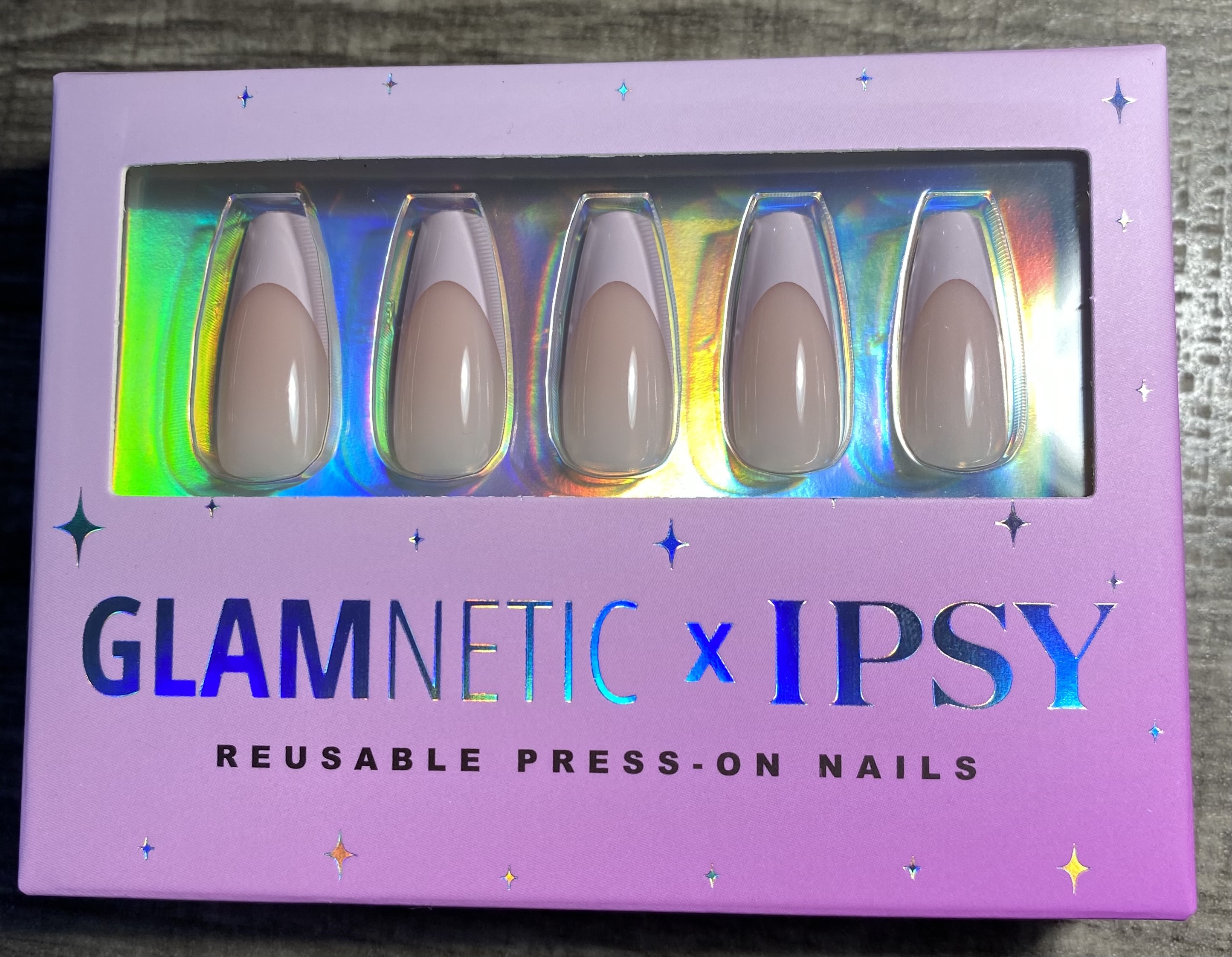 I'm always a bit of a skeptic when press-on nails claim to be reusable - regardless, these are cute. Not my style with the French tips, but very pretty holo-rainbow packaging!
---
Light Lock Highlighter Powder in 'Stars on Fire'
Regular Price: $30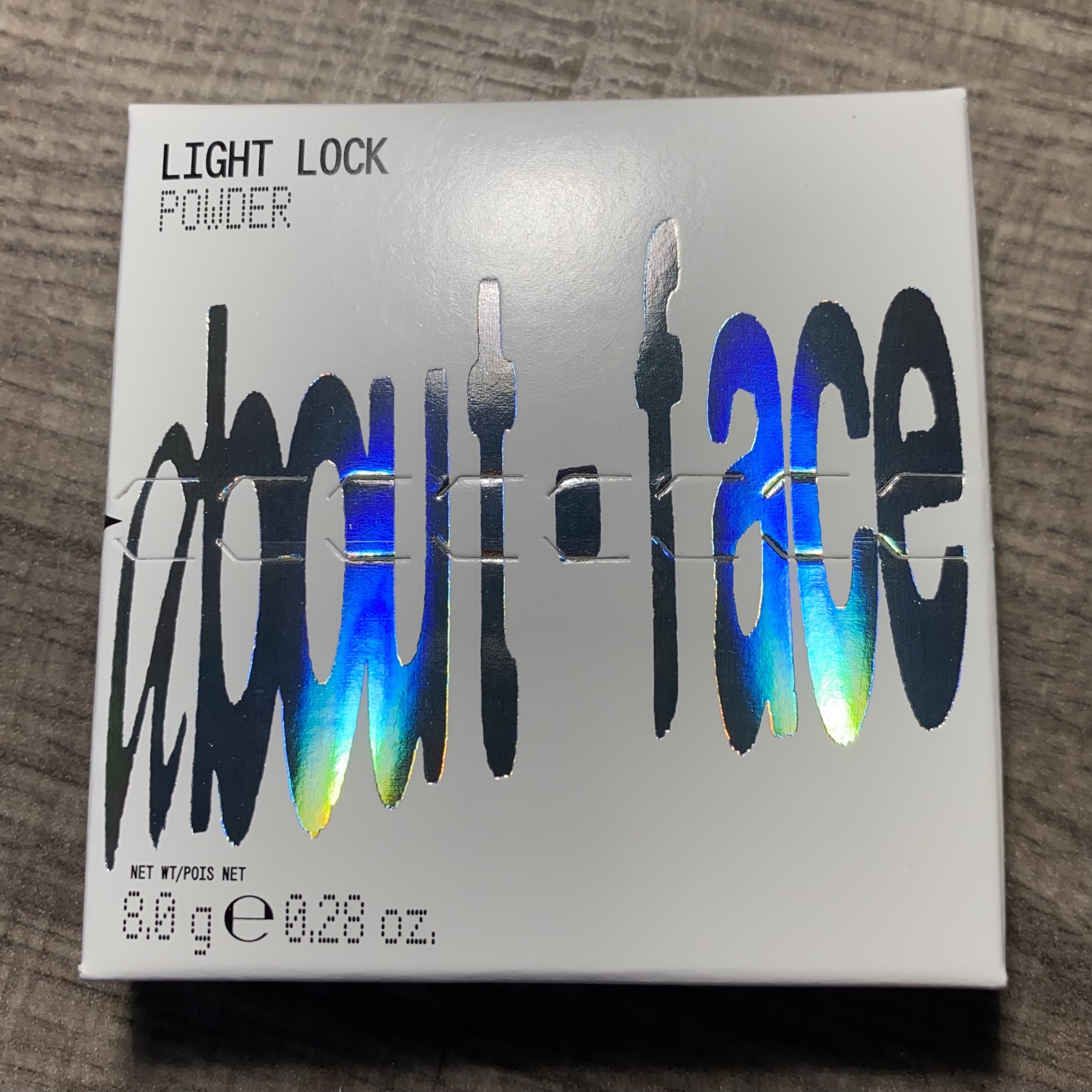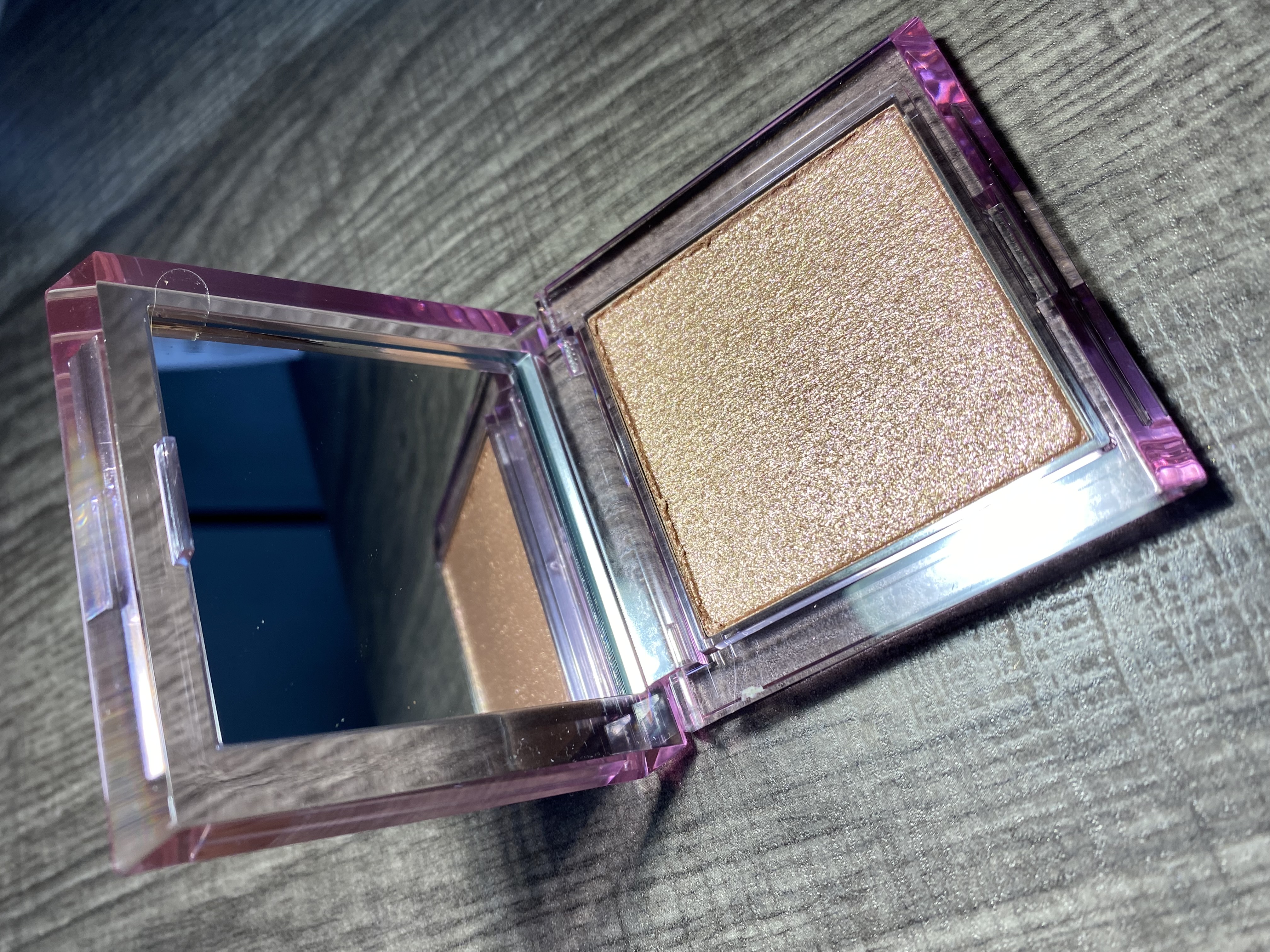 Initially, when I opened this product up, I expected it to be some sort of setting powder, since I couldn't find "highlight" on the packaging. However, upon further inspection I was able to discern that it was some sort of sheer highlighter.
I don't wear highlighter much, but this could be a nice product on occasion. It is also packaged quite nicely and came bubble-wrapped so that the glass mirror stayed intact.
---
Roen Beauty Kiss My. Liquid Lip Balm (Left)
Regular Price: $26
Fenty Beauty Full Frontal Volume, Lift and Curl Mascara (Right)
Regular Price: $24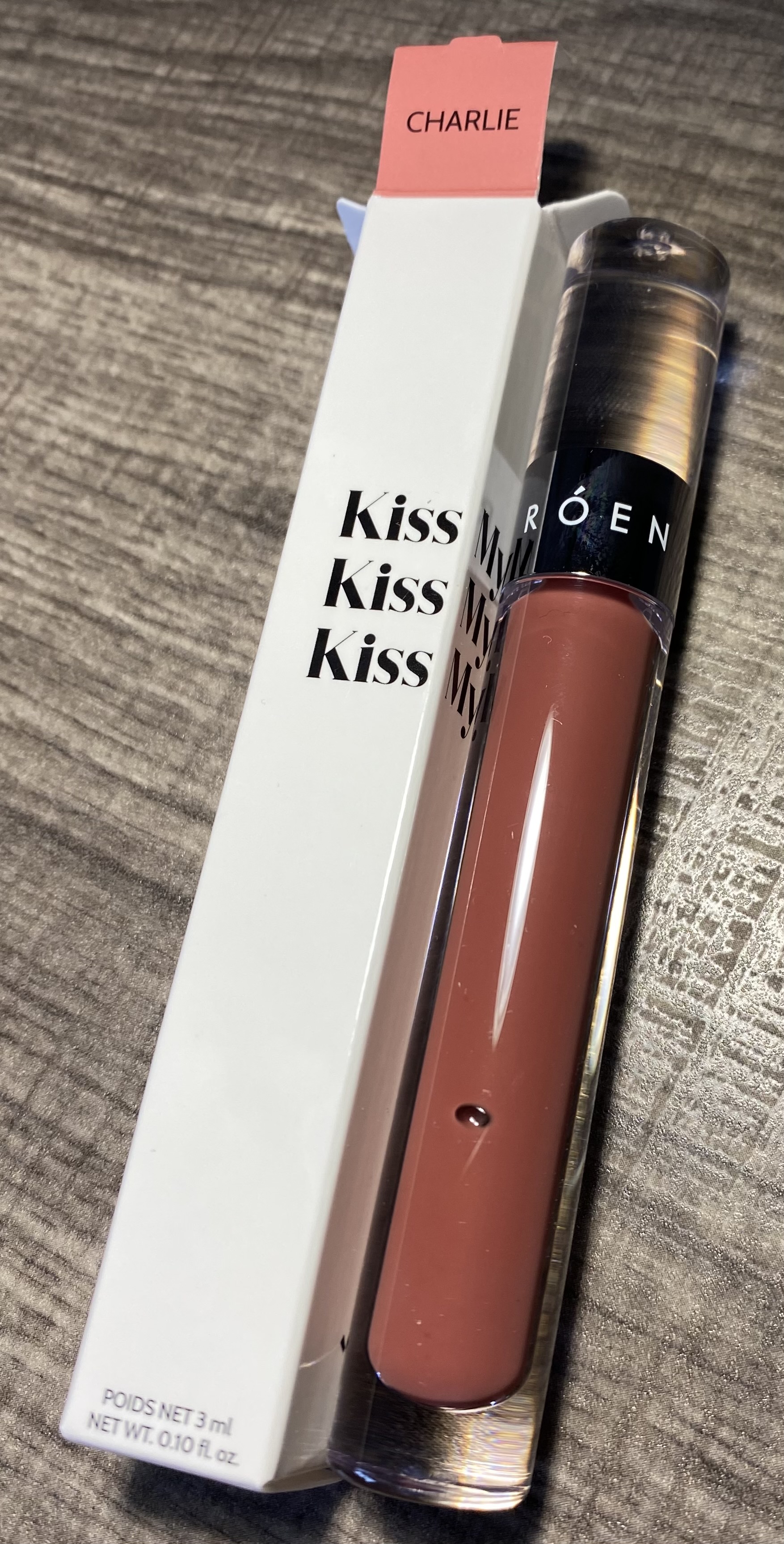 Left: This was actually my least favorite product to get in this bag. I got the same product in a different shade in my original monthly bag and it was one of the reasons I decided to cancel my subscription initially.
Right: It was cool to get a Fenty product (gotta support my sis Rih!) but I'm not really too excited about another mascara. I got one in my initial monthly bag and practically never wear them. I'll try it out though!
---
In summary

The overall cost of the individual products was $296, vs the $55 I paid for the box, saving me $241! Not bad.
Still not re-subscribing though.
¯\_(ツ)_/¯