Gaussian Channel is a great indicator of price trend change. Green means price will go up. And the trend usually lasts longer on daily timeframe.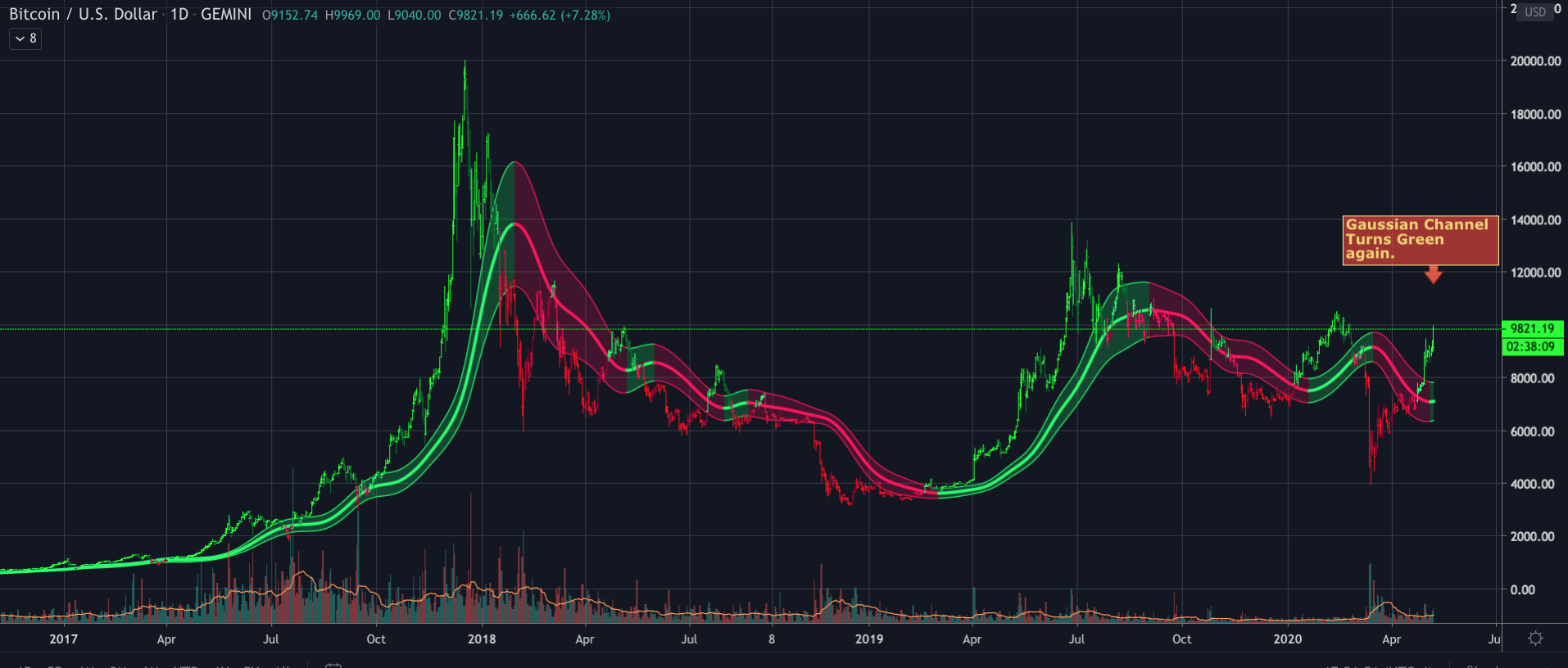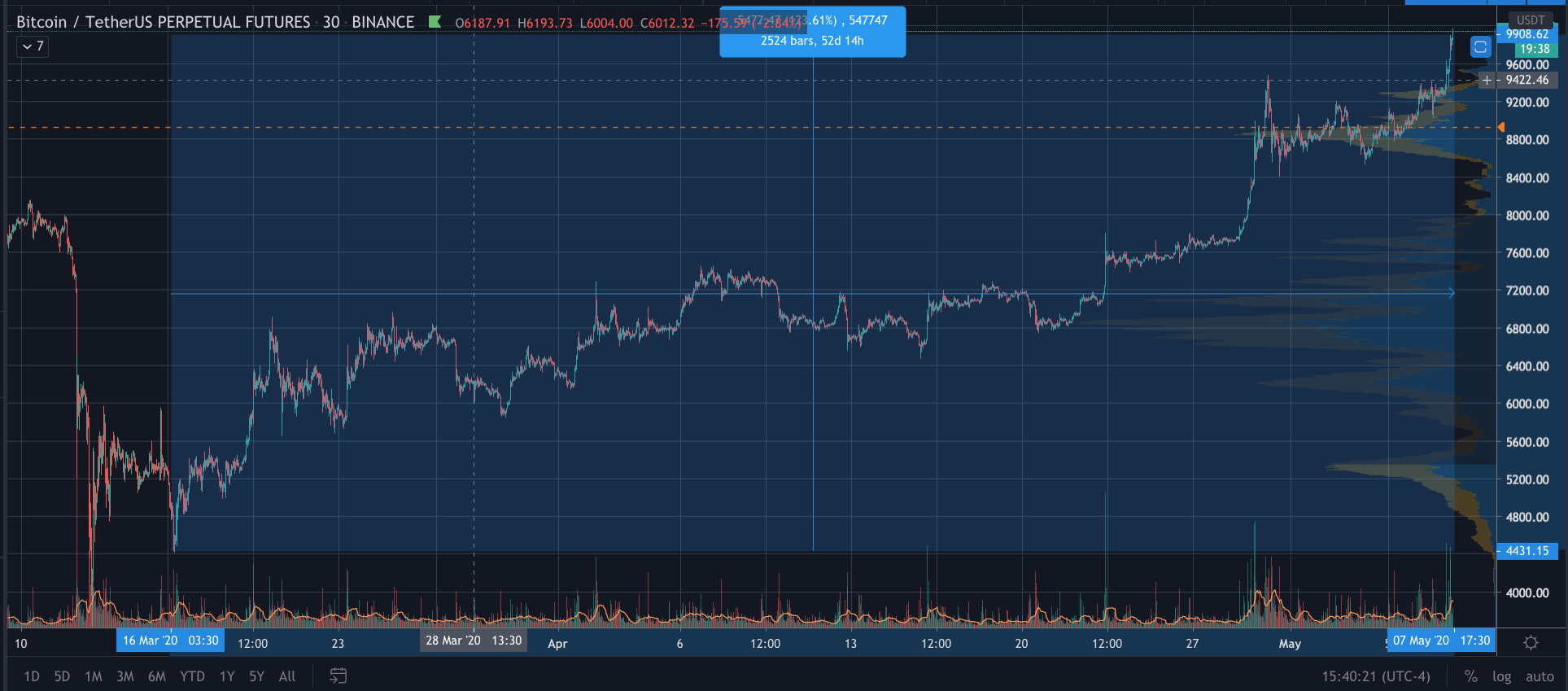 Bitcoin is almost hitting 10,000 $$$ mark.
What a parabolic run this is after that massive March crush!!
Will it reach another all time high crossing the last all time high ~19,000? Or will it lose its fuel before it reaches the last summer's high of ~14000. If it cannot cross 14000 soon, most likely it will lose the fuel. And there may be a massive dump and price may go down making all the late investors lose. So, be cautious when you get into the market.