I must admit that I am no longer sure if I still remember how to transfer my Hive funds over to my coins.ph wallet. I am kind of groping in the dark now,but I am sure though that the steps I take using blocktrades to accomplish this are still the same unless they made an update. Let us find out.
Well, I am right nothing has changed. Everything is the same as it was since I started here. :) The only crypto that I find OK to trade with at the moment is Bitcoin cash unlike the previous years when BTC and ETH are some of my good options. BCH is the best for me right now. So here below I uploaded the transaction status and made this Hive post while waiting.


It took about an hour to confirm 5 out of 6 transactions for this Bitcoin Cash transfer. Still waiting at the moment for the last one to finish. I think it took me the same wait time when I made my last transaction last December. That was a long time ago right? Hahaha I did not have the motivation to go online lately not only here but on the internet in general. I hope that I can write on a regular basis here should I have the topic or interest.
A few minutes more later and the Bitcoin cash transaction was completed YAY that was an achievement already knowing that I had not done this in a long time. To be honest I was having a bit of doubt if this would go through or may take longer but I am glad that all went well.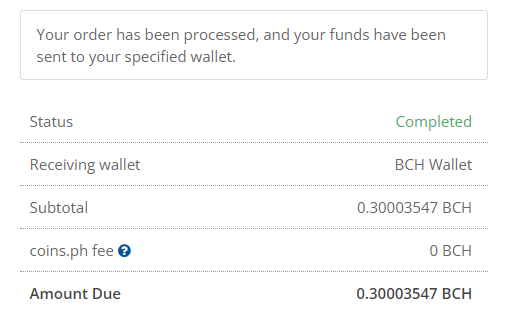 The above screen shot tells that I already have received BCH on my wallet. That was easy no middle man to talk to in the wee hours whenever I want wherever I am , that is what I like about crypto in general.