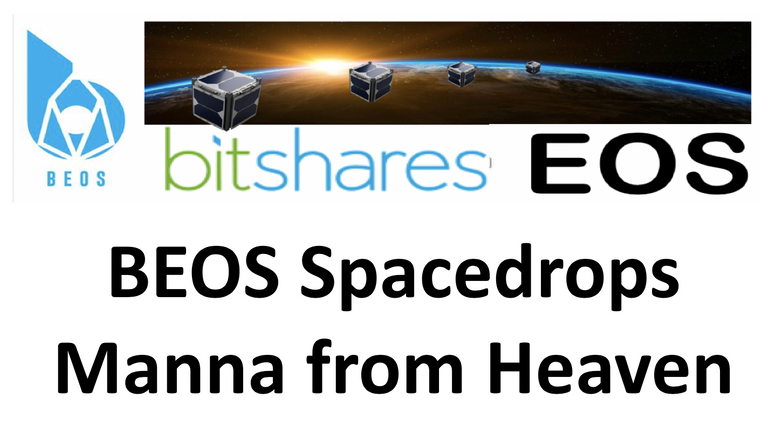 The time has come to reveal what happens after the BEOS rainfall ends. The answer is Skyfall.
We'll be dropping a new token from space called Manna which can be traded for millions worth of our best upcoming token offerings.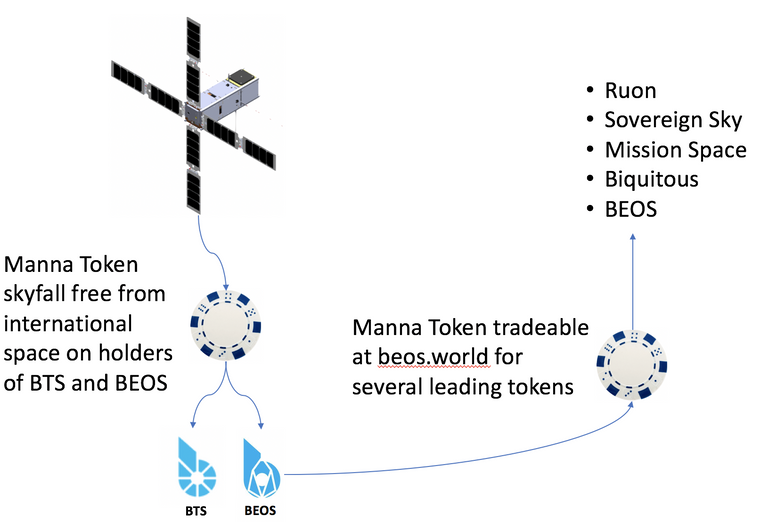 Here's how it works (when ready this summer). Each time our SpaceQuest satellite passes over our ground station in Alaska it will download Manna tokens to the BEOS wallets of all who are holding BTS and BEOS on the BEOS network. Because Alaska is near the pole we'll get multiple passes per day from our satellite in polar orbit. Every holder of a staked BTS and BEOS token will share in millions worth of Manna tokens to be dropped for 888 lucky days.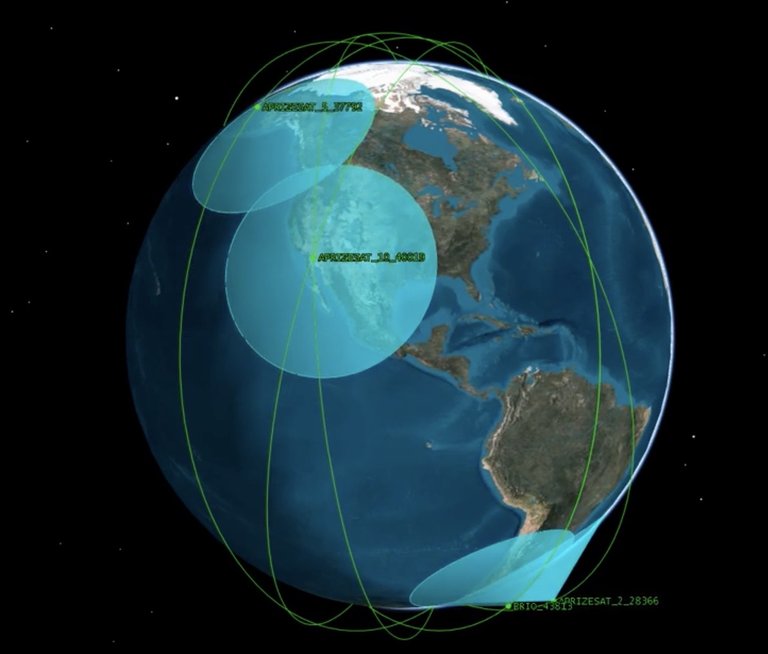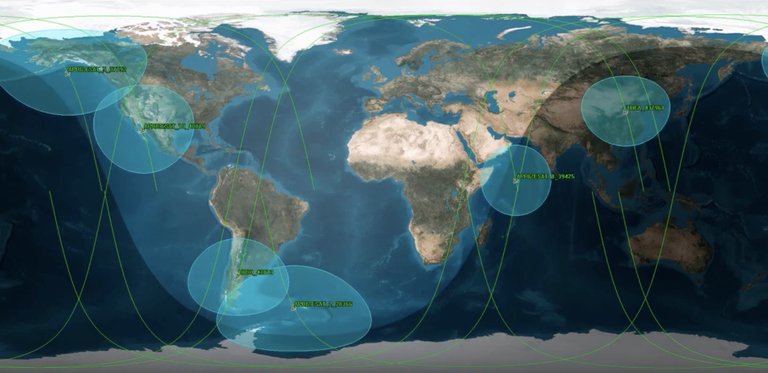 You can watch an animation of SpaceQuest satellite ground tracks and footprints here:

https://drive.google.com/file/d/1ac0wNPZakpLzB8DIKdGo8FcT4jyz7UBp/view
https://drive.google.com/file/d/1ZZz4fZrtFJC7WQ3c_J2WtexxFVDVV5xP/view
Millions in BEOS will be used to acquire tokens to be offered to qualified holders of Manna exclusively on our beos.world web site. That number could grow as more companies provide some of their tokens to the give-away. The BEOS Limited Cooperative Association will be buying millions worth of these tokens to be traded there for the Manna we give away.
No purchase necessary. Void where prohibited.
Note that not everyone will be eligible for every one of these tokens. The world's regulators are out to spoil it for many of you. Some will require KYC. Some will be limited to qualified investors. Manna will not be tradable on the DEX but BLCA members should at least be able to trade their Manna for BEOS directly from the BLCA. It will be another month or so before we have all the kinks worked out, but you'll be able to collect Manna within a week after BEOS rainfall ends.
Here are some of the participating tokens we expect to make available to qualified manna holders this year.
DISCLAIMER: - All of these offerings are subject to change and BLCA makes no promises that any particular offering will be released in the form we have indicated.
RUON (ruon.ai)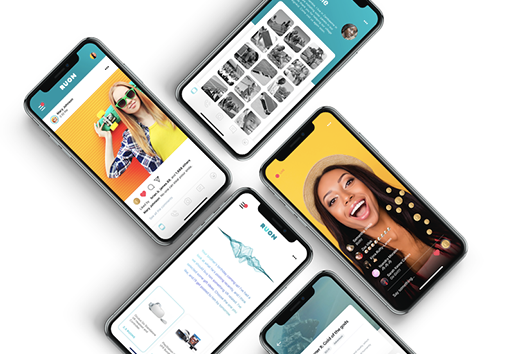 RUON AI is being designed to be a highly sophisticated, next generation, Artificial Intelligence social media, chat, banking and mobile application built on Space-based Blockchain SovereignSky. RUON hopes to be the new "Social Media Electronic Currency". Join the Revolution.
Sovereign Sky (sovereignsky.com)

The Planet's first space-based blockchain powering a new "Free World Currency" designed to re-distribute the world's wealth to provide and protect our children, save and preserve our wildlife and aim to eradicate global poverty by 2032. It will give BEOS the ability to execute transactions in the sovereignty of international space.
Biquitous (biquitous.io)

Biquitous is bringing together two massively disruptive technologies (3D Printing & The Blockchain) to make custom manufacturing accessible to everyone through a collaborative P2P marketplace. This will be a security token licensed under Reg D and Reg A by the SEC and subject to those constraints.
Mission Space (missionspace.one)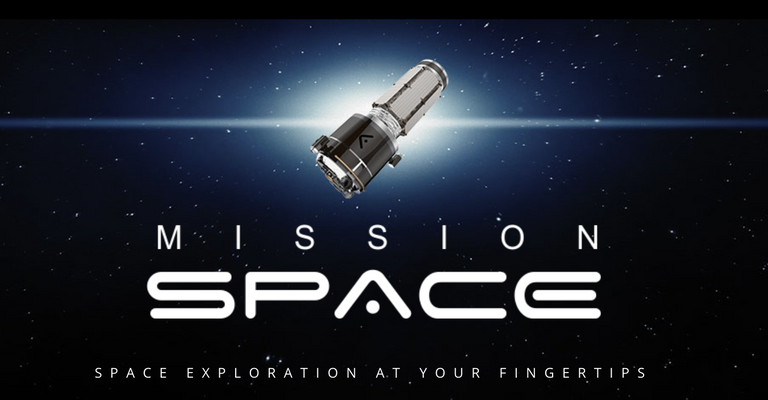 This project's mission is to design, launch and operate the world's first constellation of up to four orbiting space-based optical telescopes, placing space exploration at the fingertips of everyone. This will be a security token licensed under Reg D and Reg A by the SEC and subject to those constraints.
BEOS (beos.world)

Yes, your Manna are good for more BEOS to be offered by the BEOS Limited Cooperative Association (BLCA). If you are a member, you are eligible. BEOS is a new privately funded blockchain, a straight clone of EOS intended to serve as a middle chain between BitShares and the EOS main chain. Its goals are token portability and jurisdictional agility. It does these functions without requiring any modifications to or cooperation from either the BitShares or EOS communities, neither of which are involved in its development. BEOS tokens serve the same functions as the EOS token on the EOS main chain - giving holders voting and access privileges to network resources.
There may be more such giveaways throughout the next lucky 888 days, so hang onto your BEOS and keep them and your BTS staked on the BEOS network.
No purchase necessary, void where prohibited.