For the last couple of weeks I have been working in the open source 3d-suite Blender - a program of immense complexity (not uncommon in 3d applications). It has been some commercial work and I have had to consult a lot of tutorials along the way. But to make sure that not all of this fabulous research would go to waste in capitalist bondage and economic thralldom - that not all of this extraordinary knowledge gathering would end up as all work and no play, I have also been working on a piece that I intend to publish under the Katharsisdrill project as a creative commons stl-file. You can see a work-in-progress image below.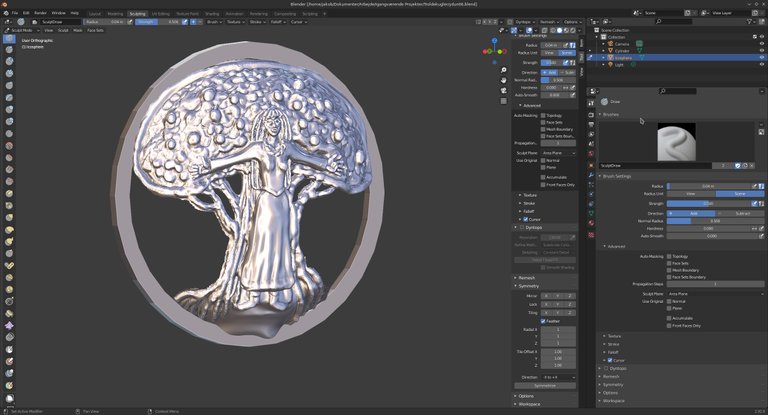 It is a pendant about 2 inches wide based on the Norse Goddess, Idunna, standing before her tree of magical apples - apples that kept the Asi-Gods young. I have already decided that I will have it made in a consecutively numbered version in silver. I have all the goldsmiths I need to help me out so I can have both makers and silver markings, and advice about making it ready for casting. Making silverware is not an easy task, but with this very professional help I know I can make a beautiful pendant - The first piece of jewellery in my career.
But as I said the model will also be available for all the 3d-printers out there who would like to make their own - or who kan maybe yse it for spare parts in their own modelling.
And the title... just one of those freak associations on the word Blender.