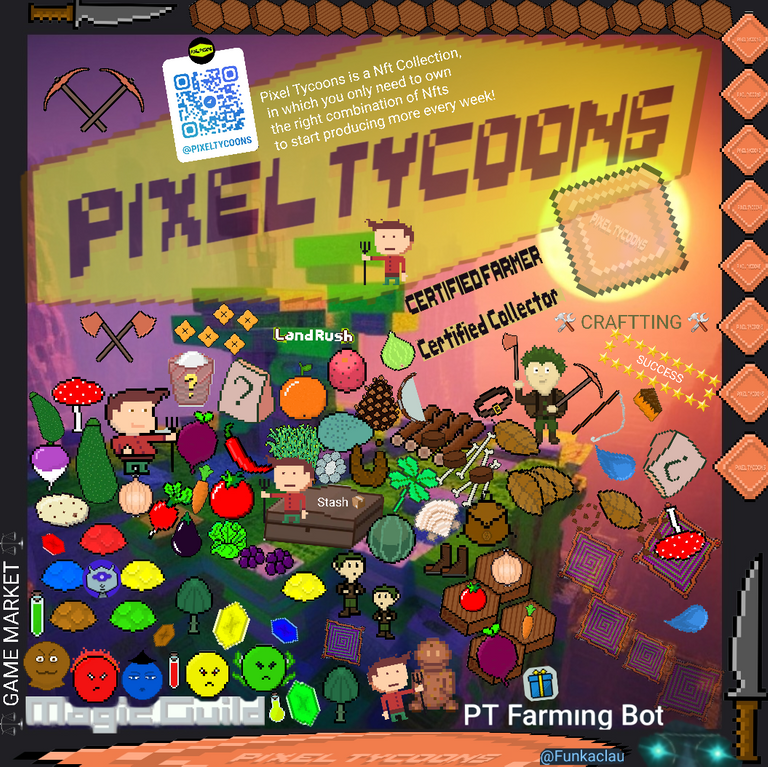 Hi! I'm Andy, and new to @peakd 🏔
So I have been interested with many blockchain games since 2018. I started minting my own collections not long after their discovery. Before that I've been an avid gamer since before the Commodore 64 pc. In-between 2021-22 I met the Lead developer(owner) of Pixel Tycoons, Claudio who is very talented.
!
Screenshot_20221203_070236_Chrome.jpg
The game 

is

 essentially played 

in

 Telegram groups 

with

 custom game commands that act 

as

 automated bots  that he then ingeniously plugged 

into

 the wax blockchain. You can check 

out

 the wiki here: pixeltycoons.com 

To save me a very elaborate description of the game read up all that information please. It will step by step teach you how to play, and also how to interact with the telegram bots, and the blockchain.
!
Screenshot_20221203_071042_Chrome.jpg
I went a bit overboard on this collection. I have 20 collector NFTs and about 40 farmers and land nfts that are all producers of new nfts every week! I have amassed over 700 NFTs from his collection. I blend them into utility items for another game's staking mechanism(wombat Dungeon Master), or have been giving many of them away in another game.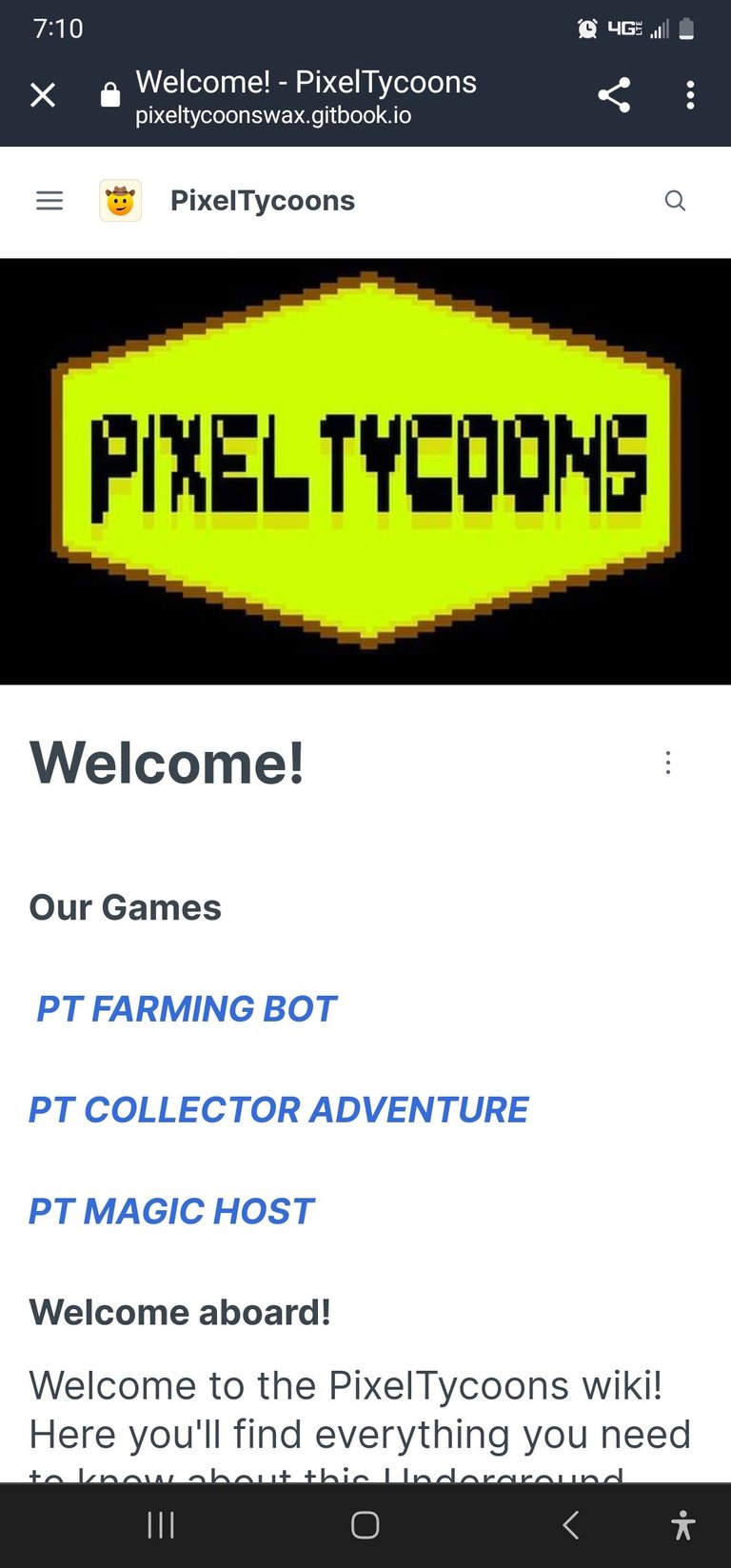 This game is galactic123.net I own planet nfts and it's a play to earn game also operates on the wax.io blockchain. You get the nfts as rewards when you dig for other crypto rewards, but Pixel Tycoons is much better in the way you can mint your own nfts by farming, collecting, special events, crafting, digging, chopping, and many other ways are sure to come. All truly revolutionary in the blockchain space unlike any other game I've played.
There's many groups associated with the game.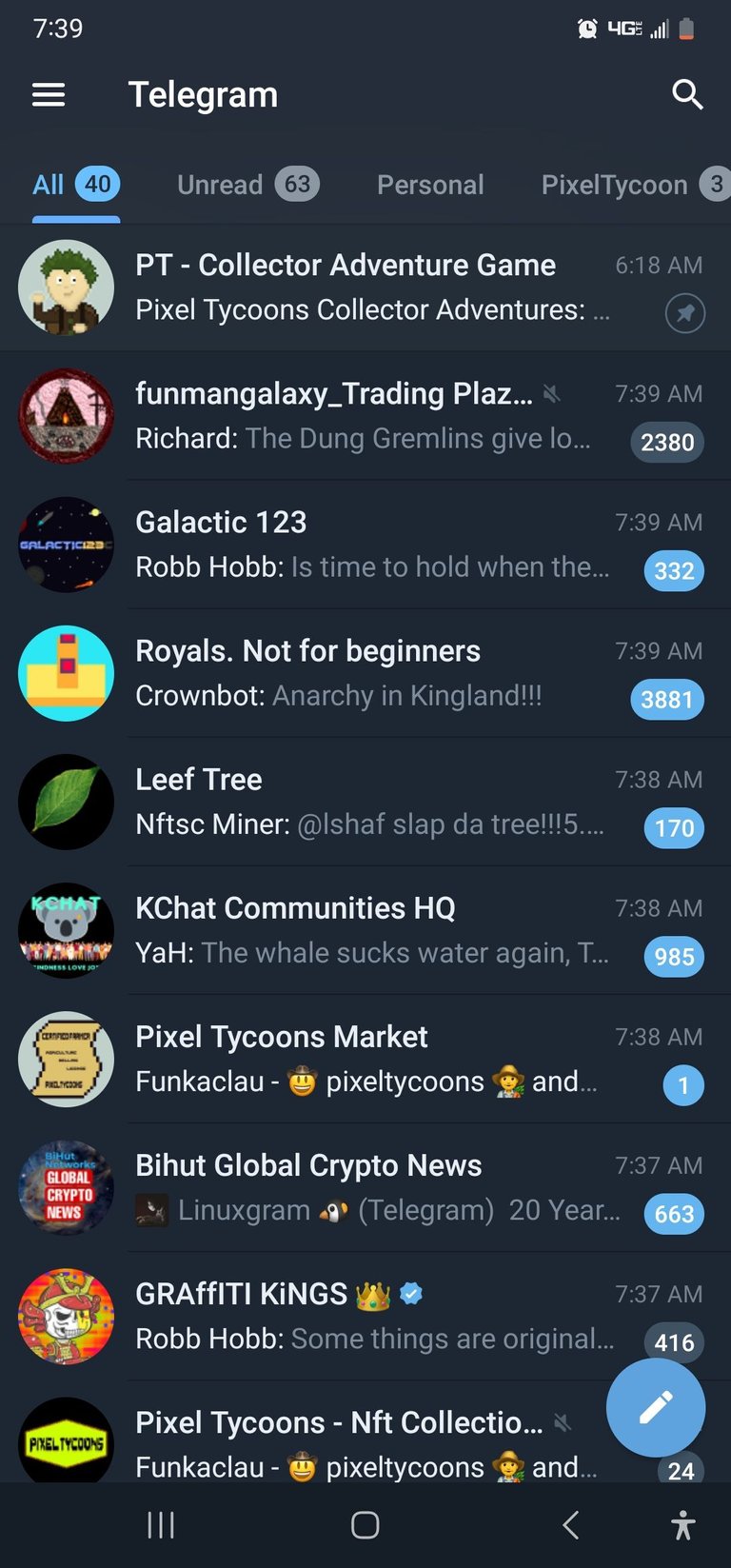 Here's most of the rooms you can join. Other new rooms and testing areas pop up from time to time. The main group for you to join is t.me/pixeltycoons