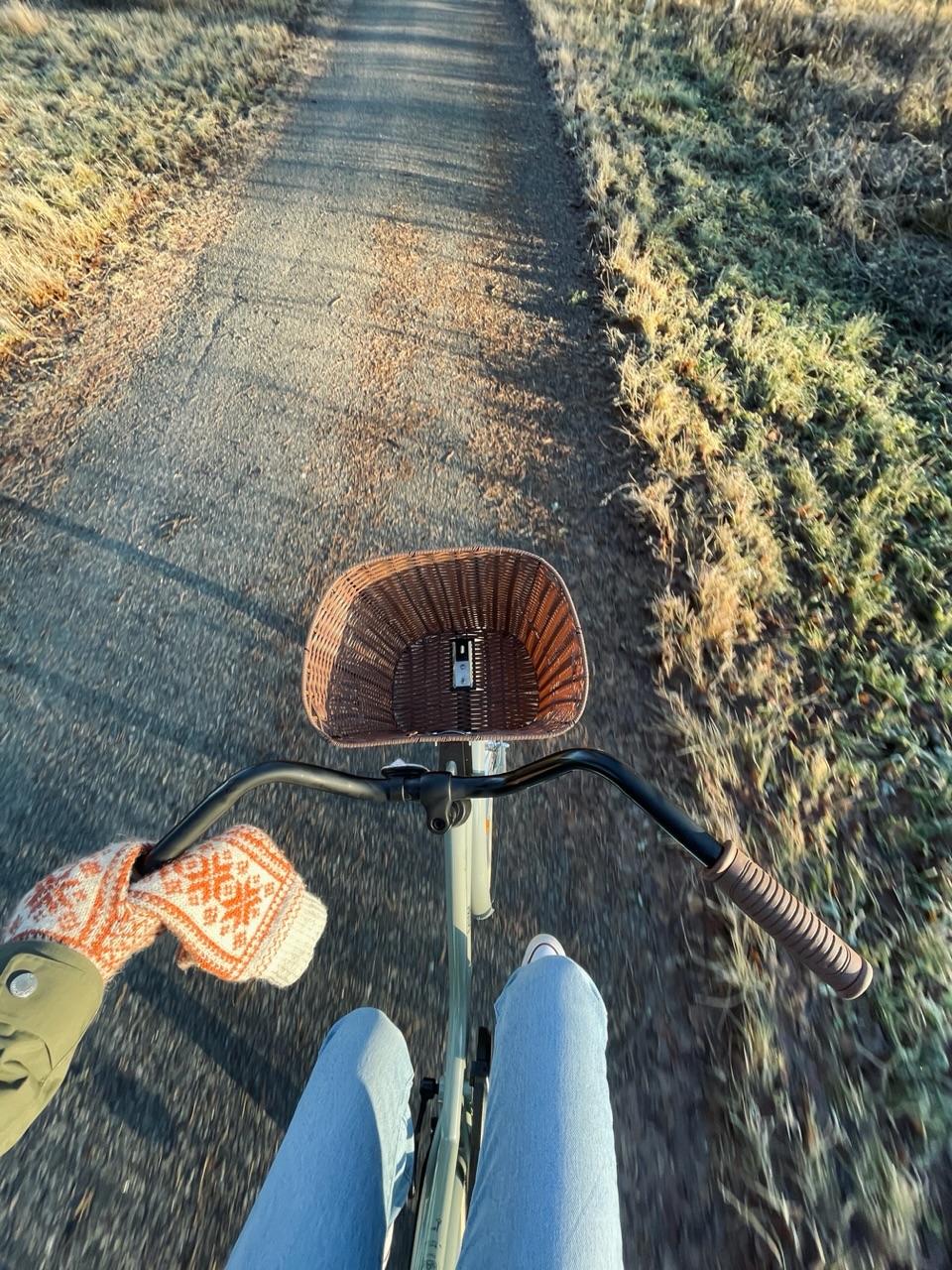 Waking up at sunrise, a slow morning with coffee and then I was off to "run errands."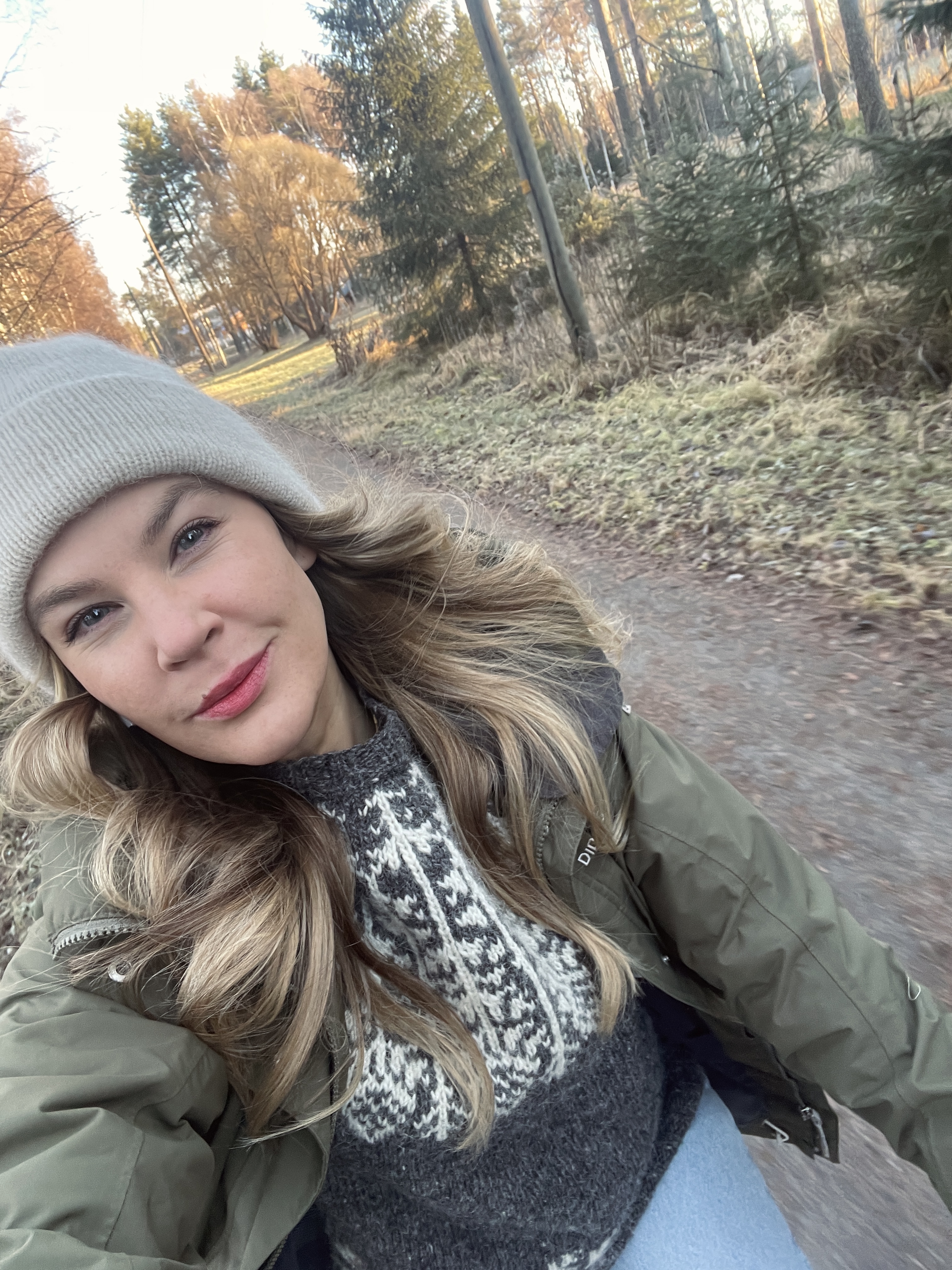 Running errands is a code for biking to town for a little visit at a local yarn shop. These gorgeous yarns are hand dyed in the back of the shop and you can even have your own special colour made if you can't find what you want in this selection. The lady who owns the business was super nice and chatty so we ended up talking crafts for quite a while.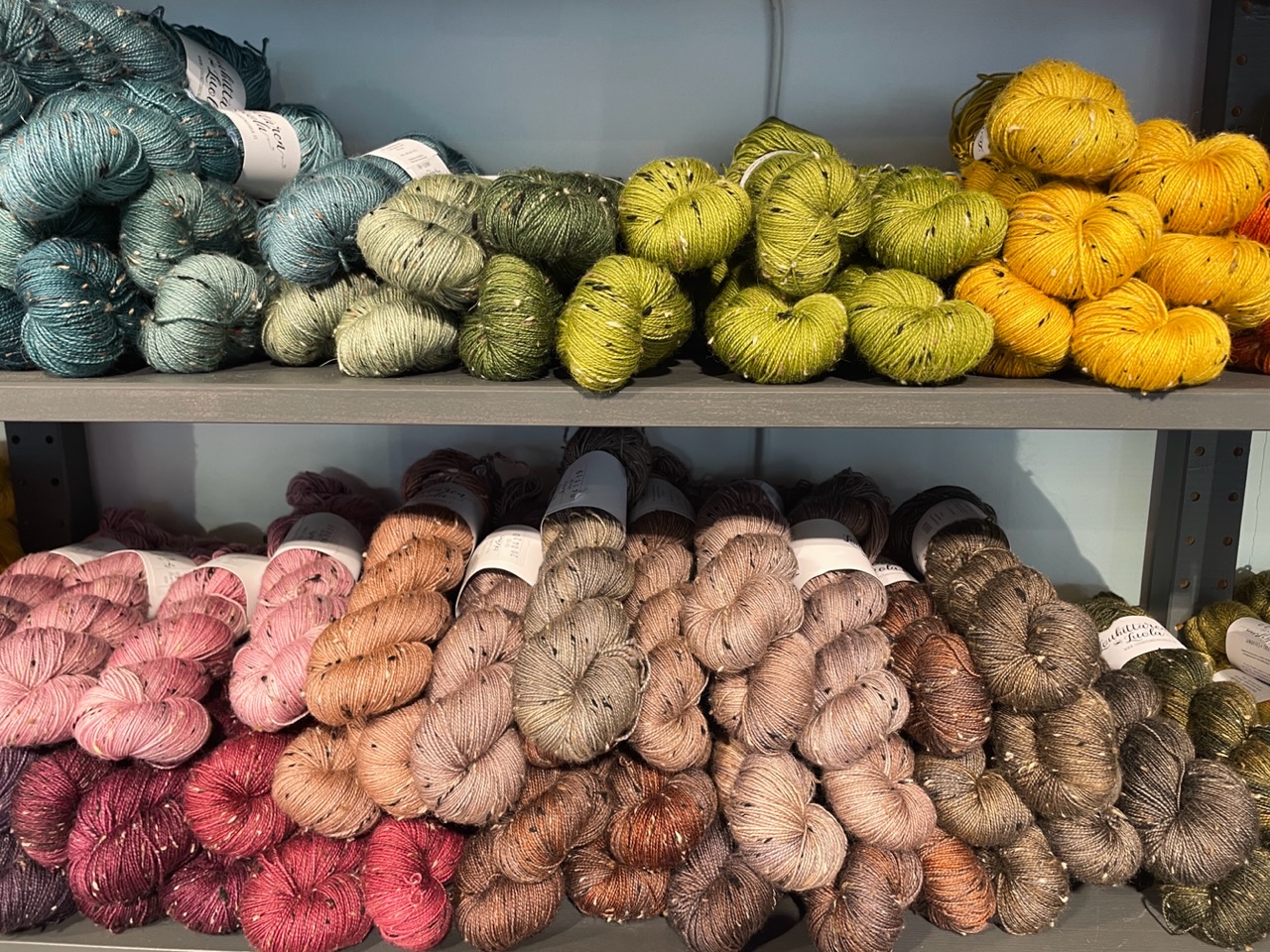 I only popped by because I needed 2,5mm circular needles but I of course drooled over all the gorgeous yarns and already started planning new projects in my head. I stayed strong though and luckily so because the owned told me as I was leaving to mark my calender for an upcoming sale. Count me and my credit card in!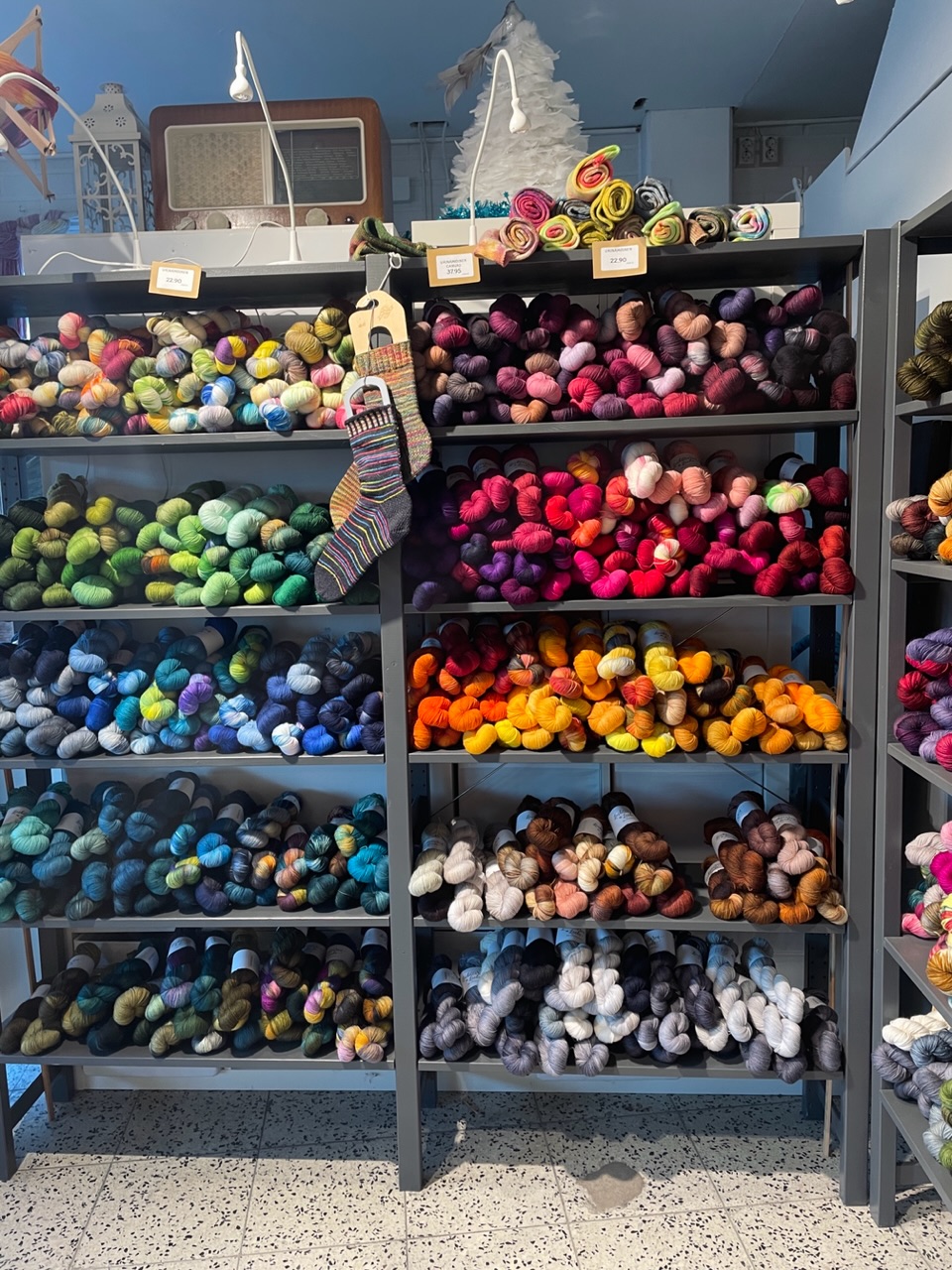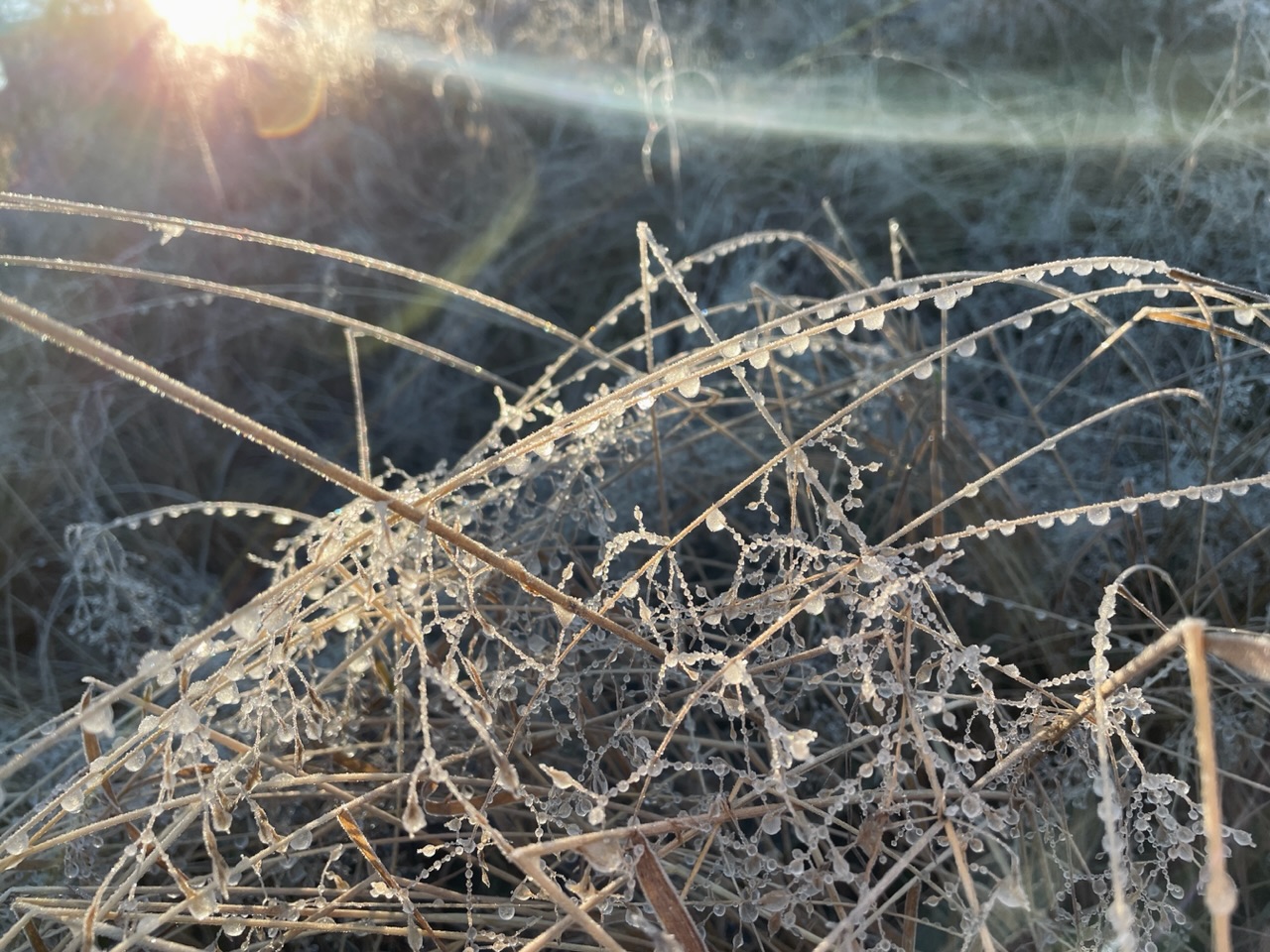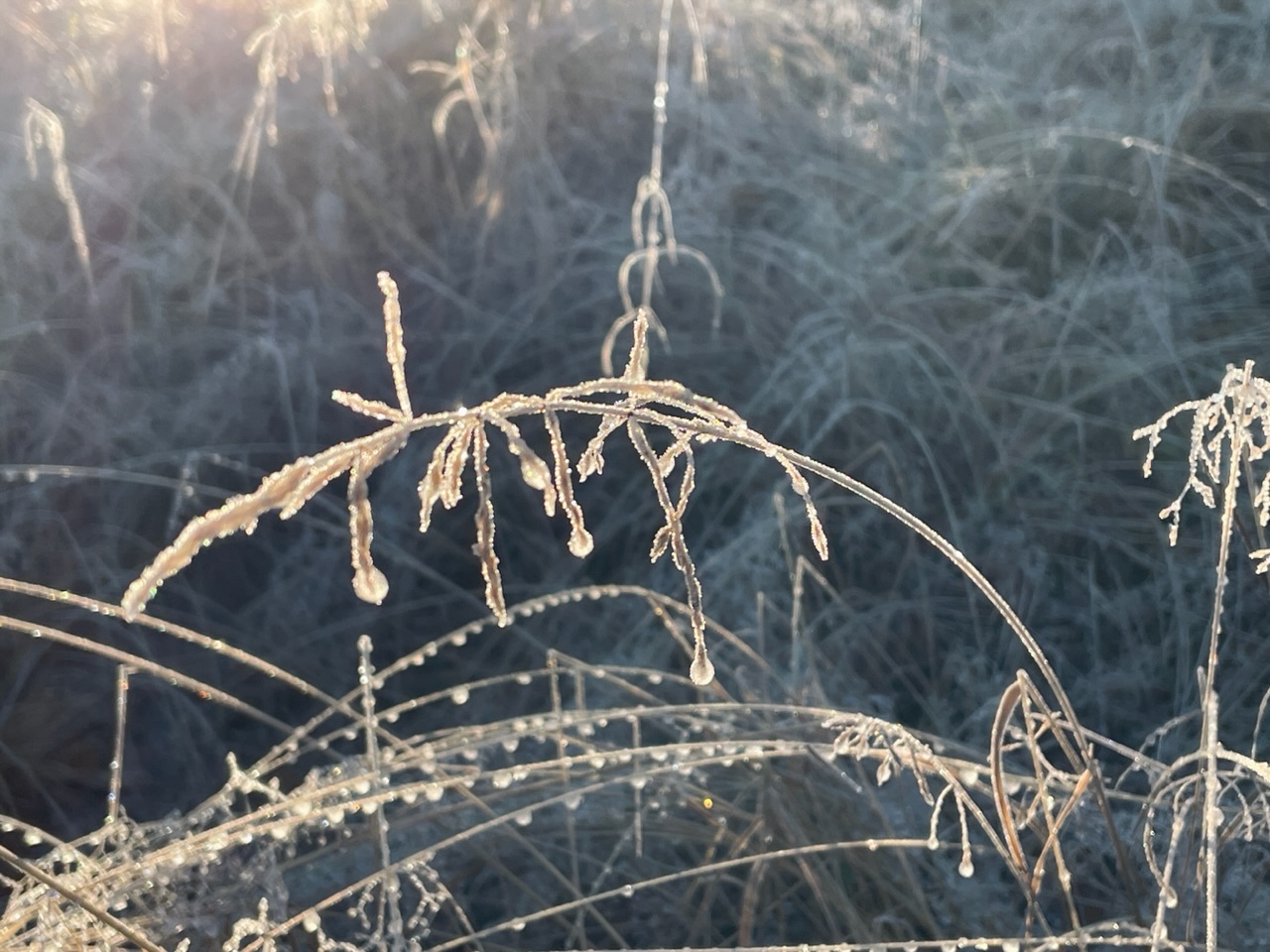 It was the most perfect weather, barely sub zero, sunny and frosty, my favourite! Brought me so much energy and joy after so many dark and dreary days.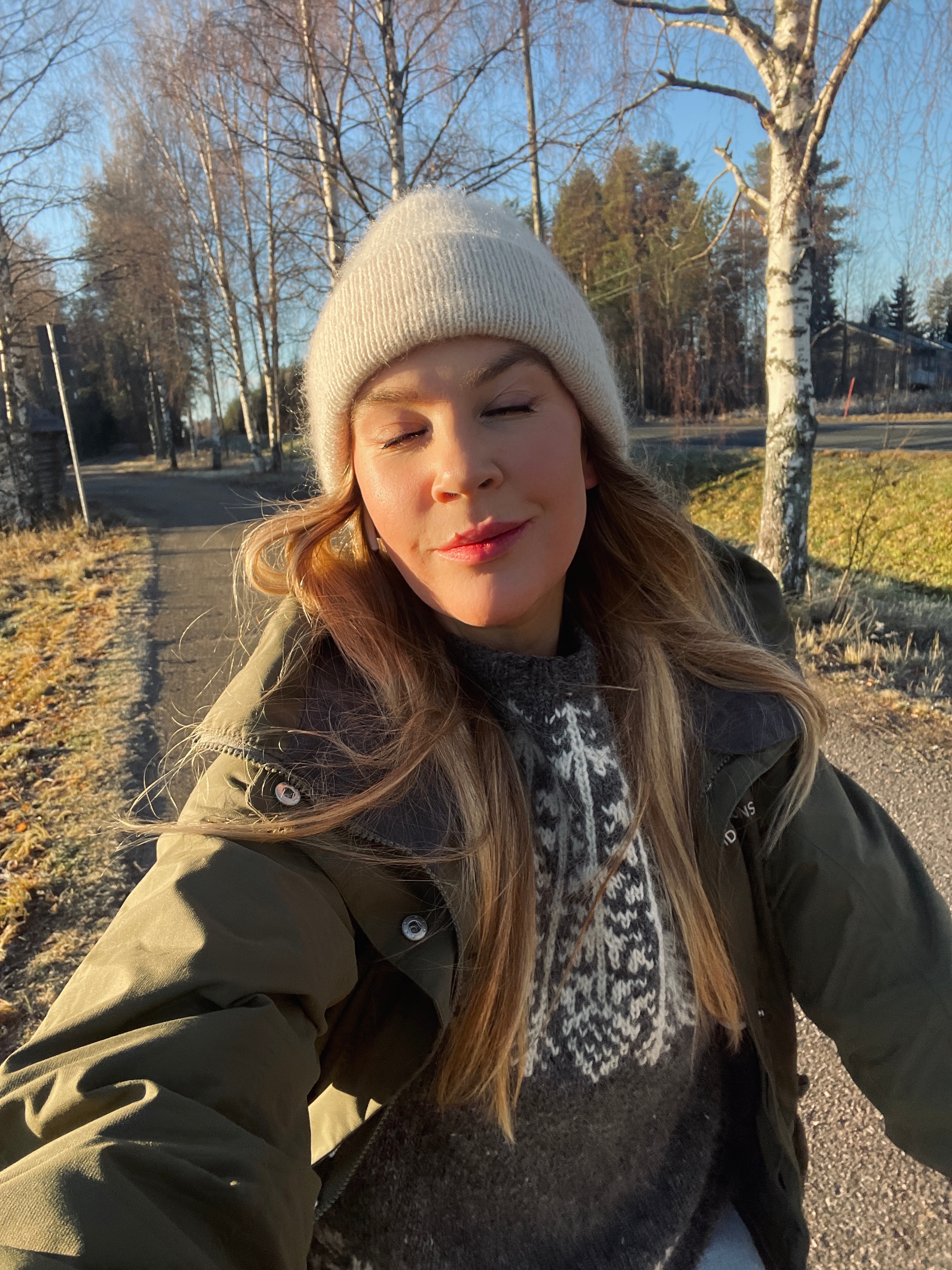 P.S. yes I was sporting a beanie, mittens and a wool sweater made by myself when visiting a yarn store.