Hello... yes... I know... Two weeks without posting? My steem mining rig was broken. I'm trying to fix it.
Today we went for a quick walk and I have re-encountered with a bird friend which I may write about it tomorrow. But for now here are some photos I made last weekend in our nature adventure day.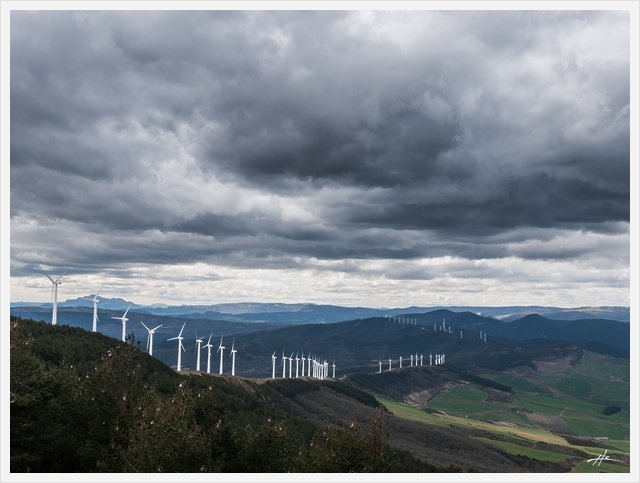 I don't tend to like photographing human made elements, except when it is green energy ;)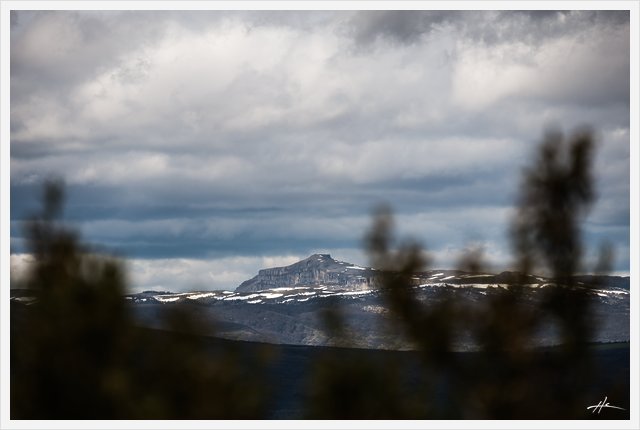 Looking to the right, the mountains in front of us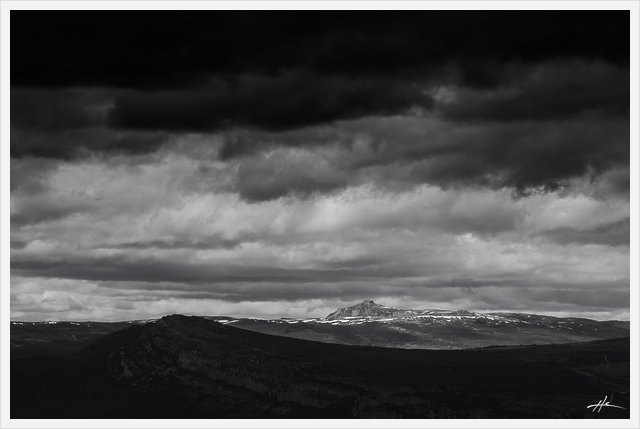 There was a nice cloud layer above us. Dramatic B&W vision.

Hey @yidneth... I think I've found a short-cut.... I know... No short-cuts are safe... But let's try. Trust me. :D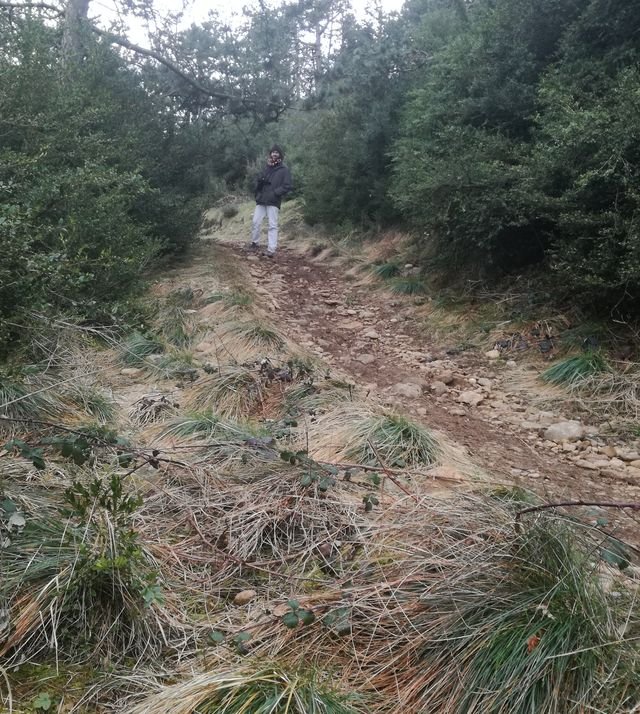 She follows me... :) here there is peace, silence, only some birds singing.... suddenly...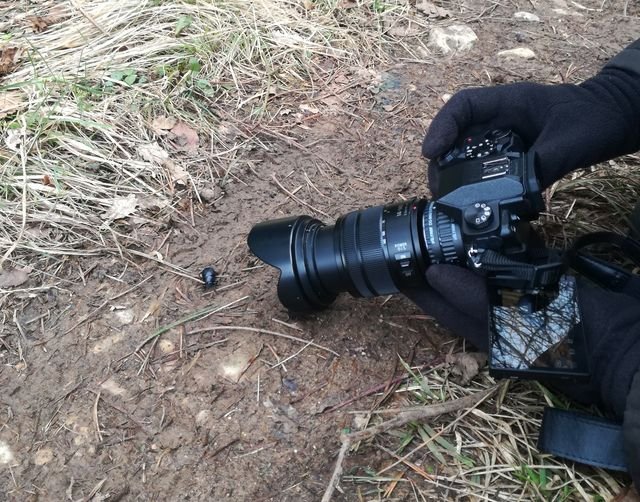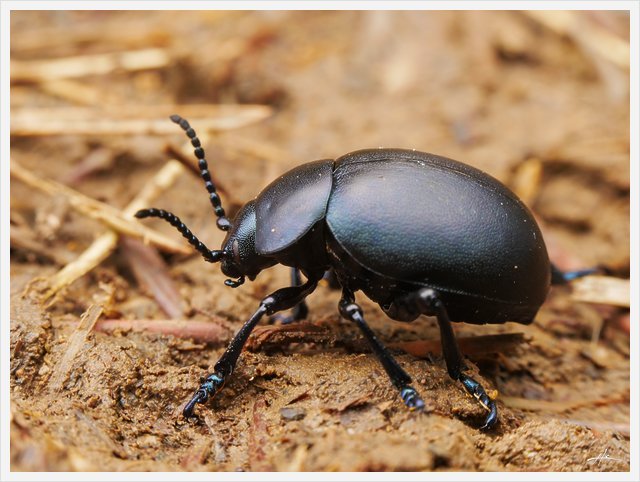 Going into the woods, we encountered with this guy, along the trail.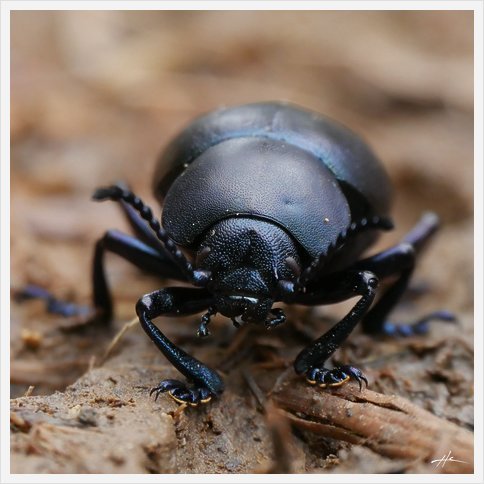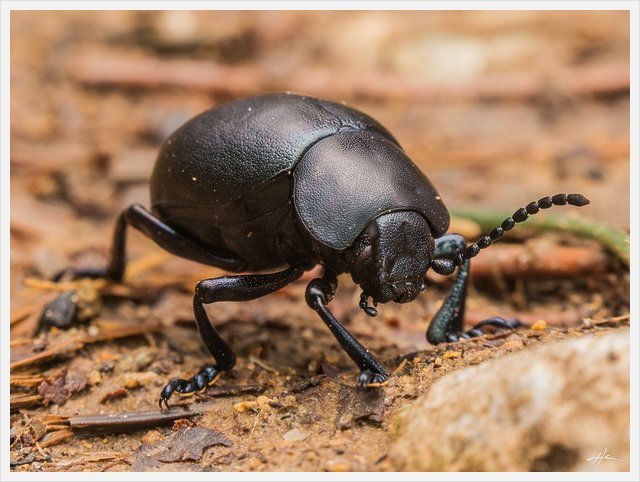 One of the worst things for me when going hiking is my fear of accidentally squashing beautiful creatures like him...

It's a long long way...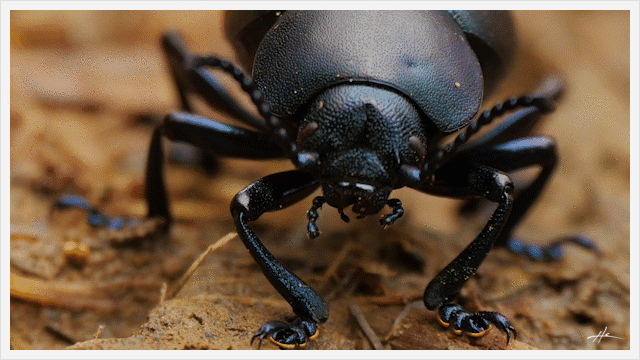 moving its little "palps"... I spent some time admiring how it used them to touch everything in front of it.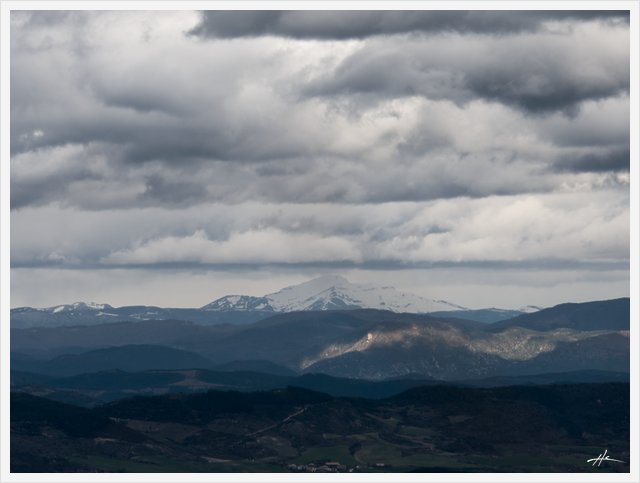 We continue walking to the top of the mountain... now we see the start of the Pyrenees.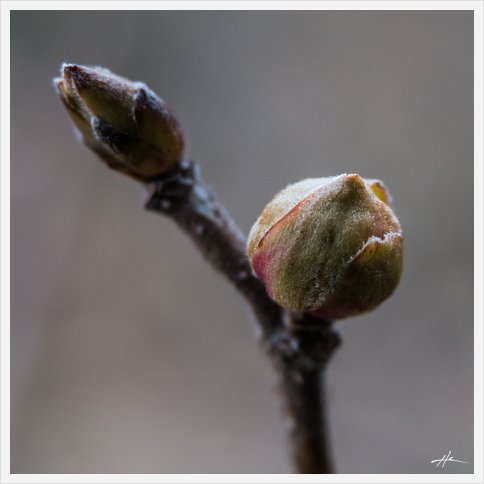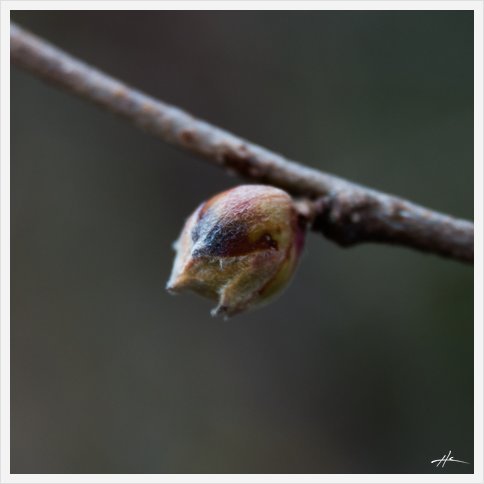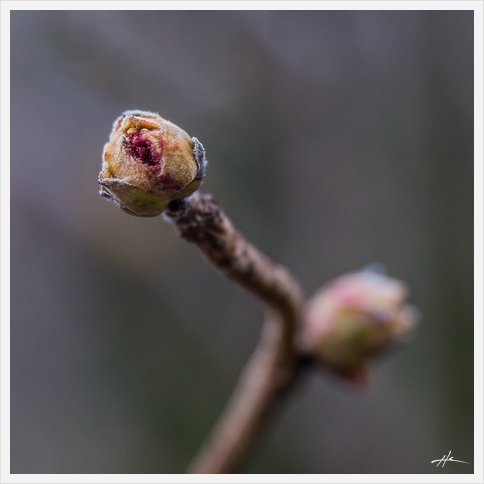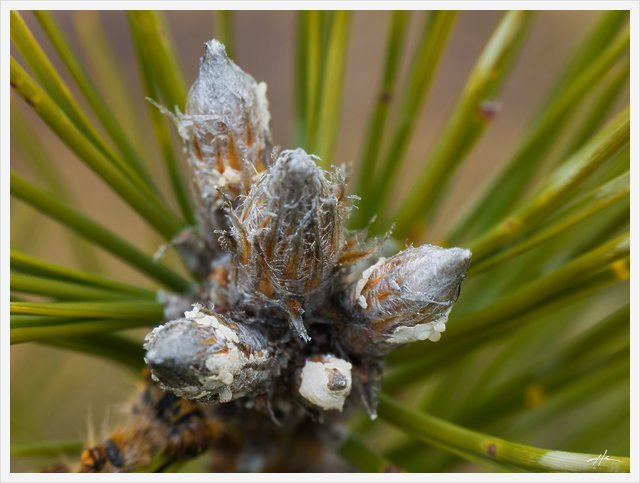 Spring is ready to bloom. I love the small details and macros, nature at small scale and all its amazing forms and textures. I'm sure I'm not the only one but when I am at places where there are other humans, they keep walking fast, yes they are nature lovers, I can tell.. They are better equipped than me, but I rarely see them stopping to admire the details of a leaf, or a rock. They pass quickly and look at me like. what is he doing looking at that plant?
Today we experienced another similar moment when I was taking a photograph of a bird that was literally posing for me at one meter distance. Nobody stopped and commented anything about the bird, and one stopped a bit and tried to look far away searching to see what was I photographing...as if the bird were completely invisible. I guess, sometimes, the beauty is right there in front of you and you can't see it, but with practice you can start to be aware of it. The best thing you can do is to buy a macro lens or adapter ring. And start looking close around you. Oh wow.. I didn't expect to write all this... Let's keep going!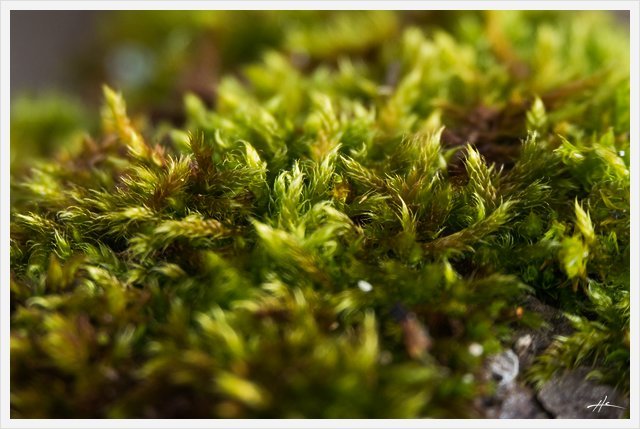 Moss detail. I wish I could see the microscopic mossy piglets, or tardigrades that are usually present in moss. They are the most resilient animals in this world... and maybe in other worlds, because perhaps they are aliens colonizing this planet, because they can live and reproduce in outer space. They are amazing and worth their own article.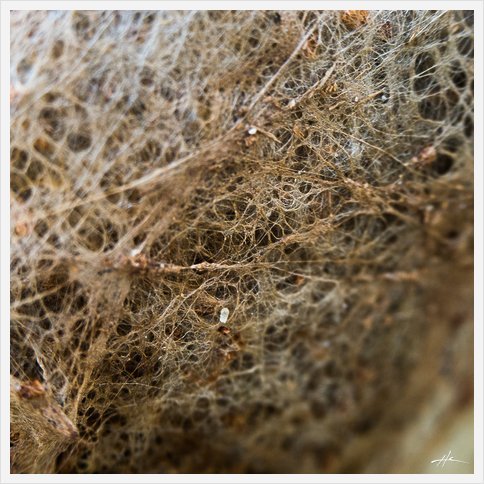 Texture of a pine processionary (Thaumetopoea pityocampa) caterpillar nest. I took many photos of them, maybe for another dedicated article. As an architect myself, I am always fascinated when animals build their own homes with such complex and optimized structures.
I wanted to visit my ladybug friends that I found some months ago, getting ready for the winter. They have endured cold, snow, storms, in a pack in a secret location barely protected from the weather, but they seem to like it there so, who am I to judge them? I hope they are all well... let's go and see them.

Hey here they are! I'm so happy to see you are doing well! I see some of you didn't make it, but most of you are looking great getting ready for Spring!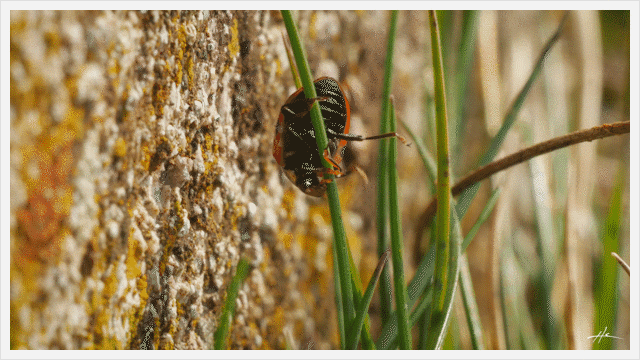 some are pole dancers.

This one is a climber, but she told me she really wants to be an astronaut and go "to the Moooooooon" !

hey @hedac. You were right... it is still very windy out there... Let me go back down :D
Bye Bye lady bugs. See you next time and have fun this spring!
awwwww... I have a smile in my face for the rest of the day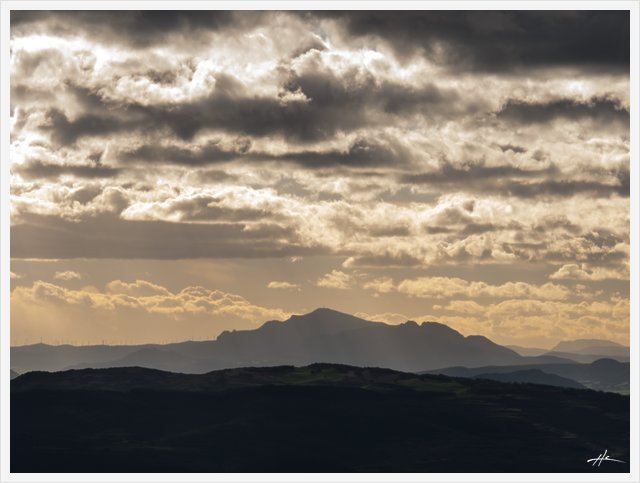 Time to go back home under a beautiful sky. Pure air and full of endorphins in our bodies.
Thank you for reading and see you next time!
All images by me @hedac, except the ones I appear in, by my adventures companion @yidneth.