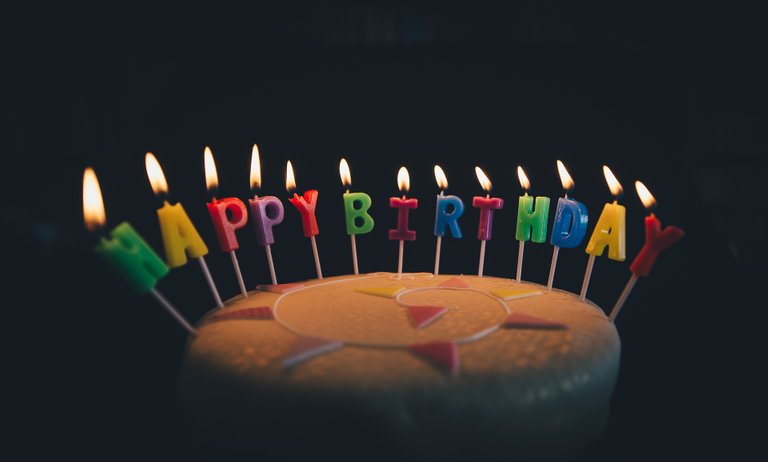 ---
Hello there!
It's been four years since that dark and terrible day when I made the mistake of joining this community!
Jk!
I can't believe it has been four years of Hiving already. I had known about Crypto at least since 2013, but I didn't have any funds to get started back then, so I couldn't do anything about it. I started getting into Crypto in mid-2017 before the big bull market, and somewhere along the way in December, I found Hive (Steem) back then. I immediately knew that I wanted to join this platform. I was like, hmmm, can I really get paid for doing what I already do on Reddit and social media? I said hell yes! (I was wrong about the scope of what needed to be done, but I still held on because I loved the potential of a platform like ours)
Back then, accounts were a bit harder to come by, so I got in contact with someone on Reddit, that person being @eonwarped :-) and he created an account for me to get started. I'm sure he regrets that mistake every day of his life!
Again just a joke. Thanks to Eon, I opened up my account and got started here. Even though I have been busy lately and post on & off, I have continued to grow my account and support projects around the platform. Back in 2017, it would have been a crazy target for me to get up to almost 57k Hive, but here we are!
My target for 2022 is a bit conservative since I'm currently diversifying my portfolio in multiple other places. I'd drop it here just to see next year if I managed to reach them, though. I'm currently sitting at almost 57k Hive and 630 HBD. My Targets for 2022 are to get 70k HP and 25k HBD.
I'm probably going to go hard on HBD first since the 12% stable return is just too juicy not to slowly grow my stable base here.
I have so many people to thank!
The @ocd community and @acidyo for founding it :-), they have made my stay in Hive really pleasant!
The team behind @splinterlands for giving me the craziest RoI I've seen on an investment after supporting and buying cards early on!
And the countless people that supported every crappy post I have put out over the years. Even if I tried to mention all of them individually, I would probably forget someone, but you know who you are!
Let's see together what 2022 brings for Hive because I'm not going anywhere anytime soon!