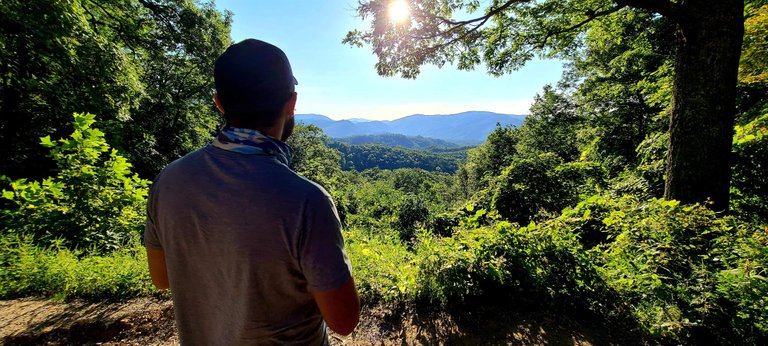 I've been struggling a lot lately...
Struggling with working endless hours all week long, with a computer that's constantly malfunctioning, with finding my place in this life, with the will to just keep going..
In some of the recent episodes of The Joe Rogan Experience podcast, since Covid-19, Joe has mentioned how this pandemic should be a sort of wake up call to people, to realize how fragile this modern life is and that we should spend our time doing what we want and getting what we want out of life.
I've always believed in that idea even before I heard him mention it, but it stuck with me this time.
I've had a bucket list that's been evolving and changing over time but haven't really went past just the bare minimum standards it sets. However, in the last few years of slowly venturing out of my comfort zone, I have learned quite a bit about myself and seeing more of how I've been living in a haze, thinking about my life in total bullshit way.. and going about it very recklessly.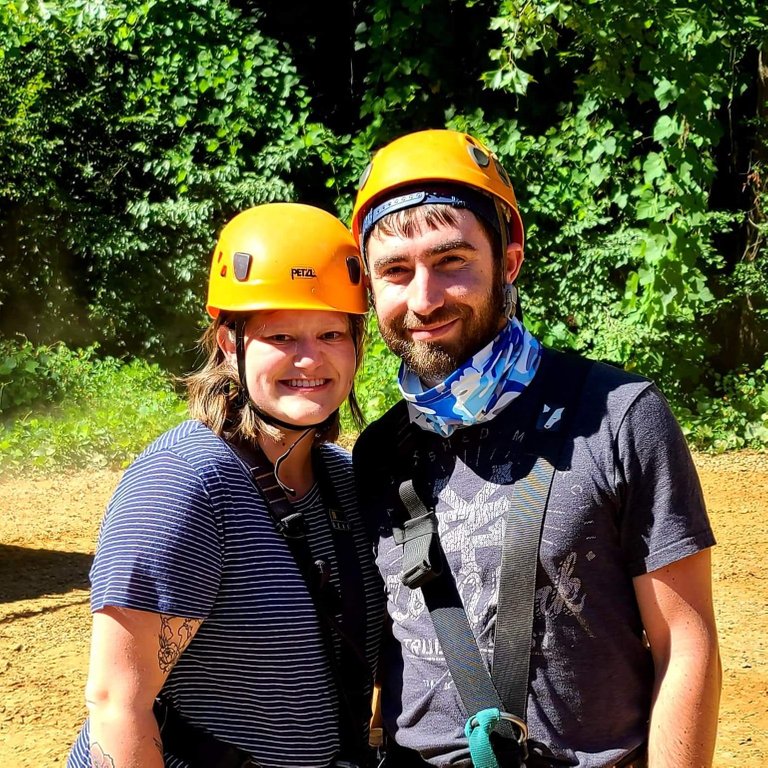 A few months ago, I met Lindsey. As our conversation grew more consistent she mentioned how going ziplining would be something she'd have on her bucket list.
It was something I had never done before either, and outside my comfort zone, so in my impulsiveness I signed us up!!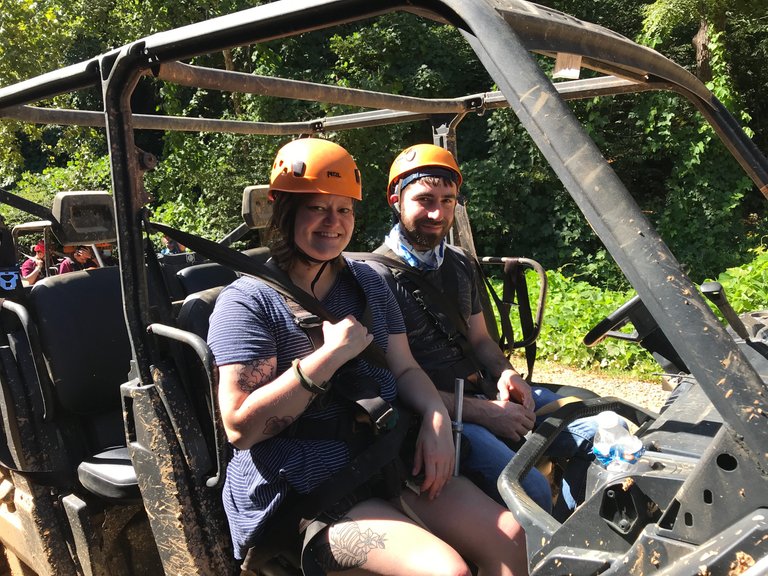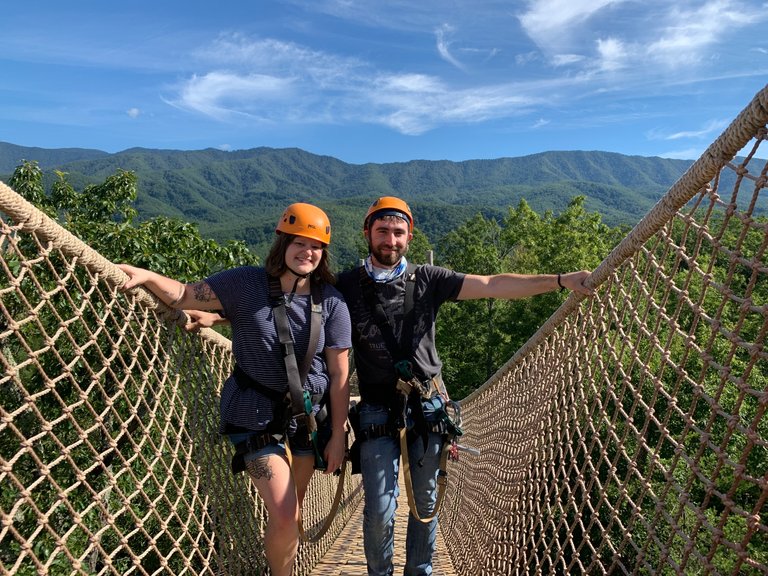 We had a great little road trip down to Gatlinburg, Tennessee to get to the site... both excited to see what our adventure would hold for us. And also somewhat nervous, as you can see in my face, staring at the start of our first line in this picture Lindsey snapped of me.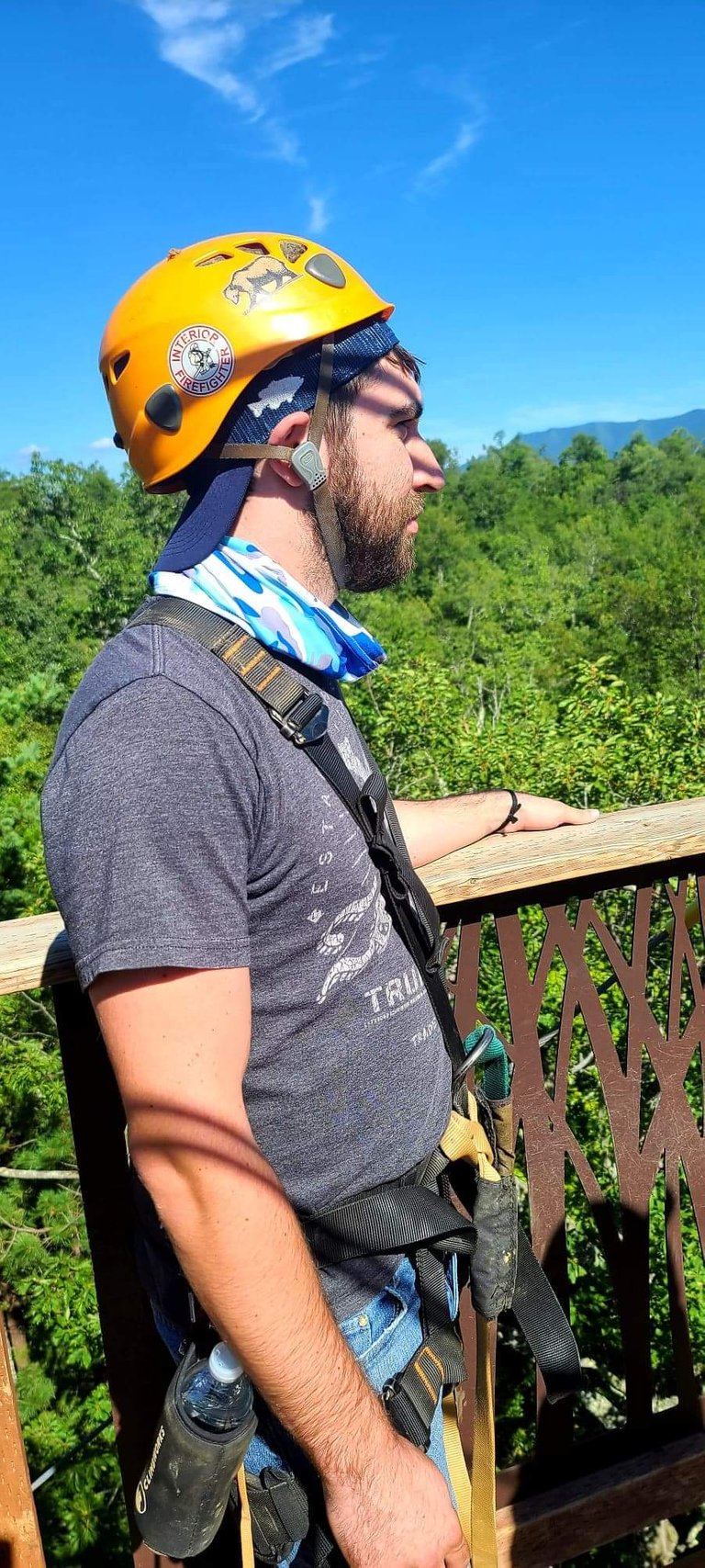 The experience was definitely fulfilling, and fun! After the initial leap, or zip, of faith the nervousness slowly disappeared and the excitement of everything overwhelmed us. We were buzzing off the high from it well into the next week after.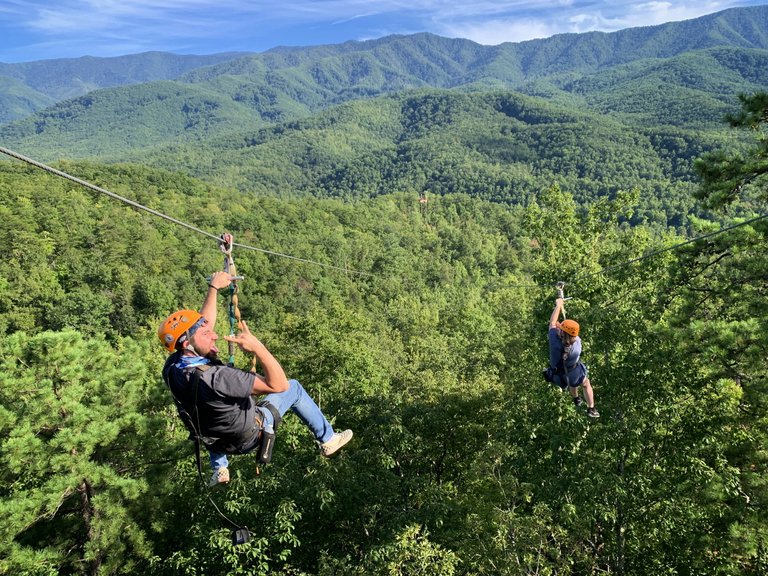 We had an amazing experience, got quality time together and had more connection, crossed an item off the bucket list, and had a really great time all around!
Most importantly, what I took from this adventure, is a better understanding of what exactly I want from this life and a better way to go about living it than how I have been.
I'm still struggling.. with consistency, with learning about how to live, adapting to what I've learned, and taking the initiative to go actually live the way I want and do the things I want to do.. in a more appropriate manner.
I have a lot more I want from my time here and I'm going to go get all of it, and I want to share it all with you! :)
Have a great day!