In 1963, 11 years of violence between Greek Cypriots and Turkish Cypriots started and terror organisation EOKA began to kill Turkish Cypriots on the Island. For that reason in 1974 Turkey invaded the north and Cyprus became divided. The Turkish Military prevented anyone other than the military from entering Varosha in the north was once a popular and exclusive tourist destination; it is now an abandoned ghost town.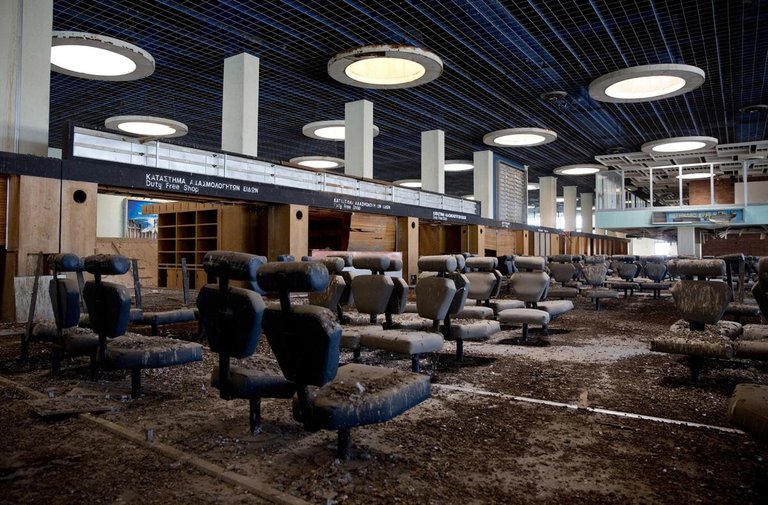 Nicosia Airport
Before the division of Cyprus in 1974, Varosha was a very popular turistical town in Famagusta. The coastline was afrequented place for film stars like Elizabeth Taylor and Richard Burton. It's now a ghost town. Its hotels, restaurants and high class buildings are waiting empty till they collapse. There were about 105 hotels and most of them are still waiting empty.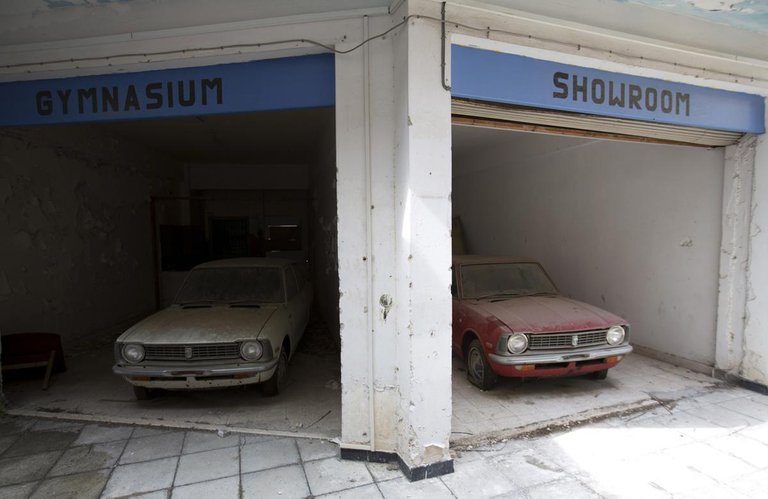 Toyota car dealer
The worlds first hotel with seven stars was built in this area. In 1974 had 3 million tourist visit only this place on the Island. Some people which were living near this place said that the sands of the beach were brought from the Egyptian Desert. I thought that it was just a legend but it was really the most beautiful sand and beach I saw until today.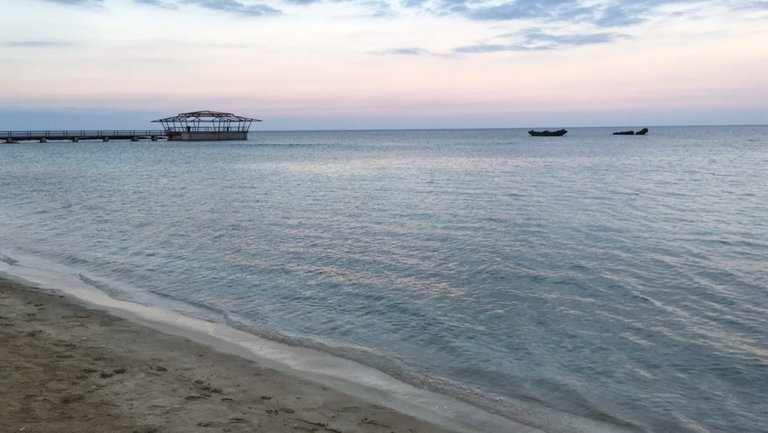 A wonderful view from the beach
Today is the northern part of the Island is inhabited by one third Turkish Cypriots, the southern part of the island is inhabited by two thirds Greek Cypriots. Billions of pounds worth of property has been left behind since the invasion. Peace talks between the two sides are on-going but un-resolved. The future may include a federal EU member state with a revolving Greek and Turkish presidency.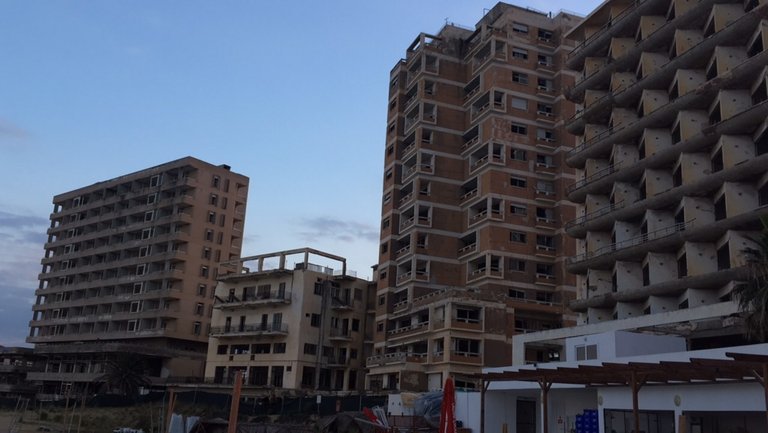 Some hotels waiting empty since 1974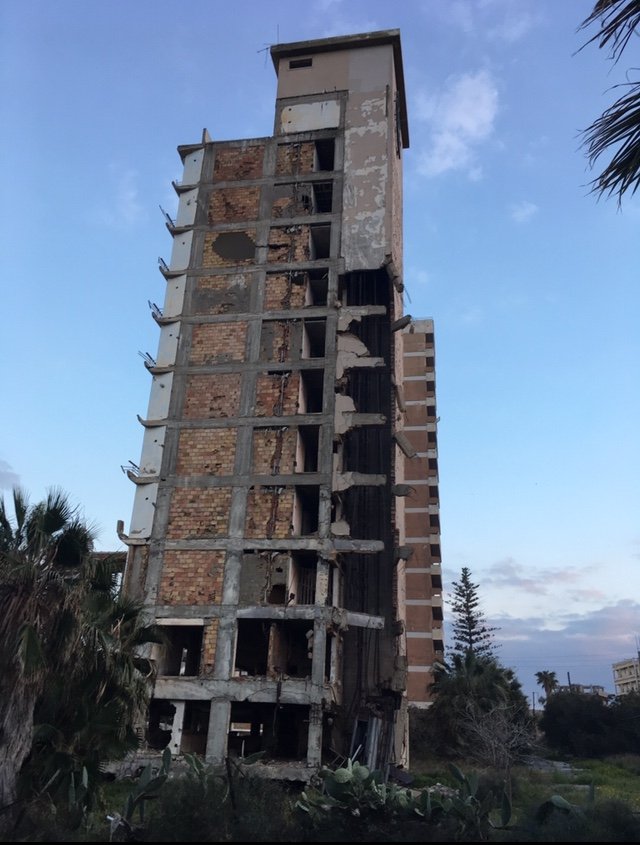 One of the biggest hotel at Varosha
The last three photos are taken by me. Hope you'll like it :)