I have always been a fan of Ancistrus sp. L-144 catfish in aquariums, but it's been a while since I owned some of them. I think the main reason why I enjoy them so much is because they were my first "rare" species of fish to keep, and I had to travel for an hour or so to buy them from a breeder back when I was young. They are still uncommon to see in fish stores, but they are not that rare to see in private collections anymore.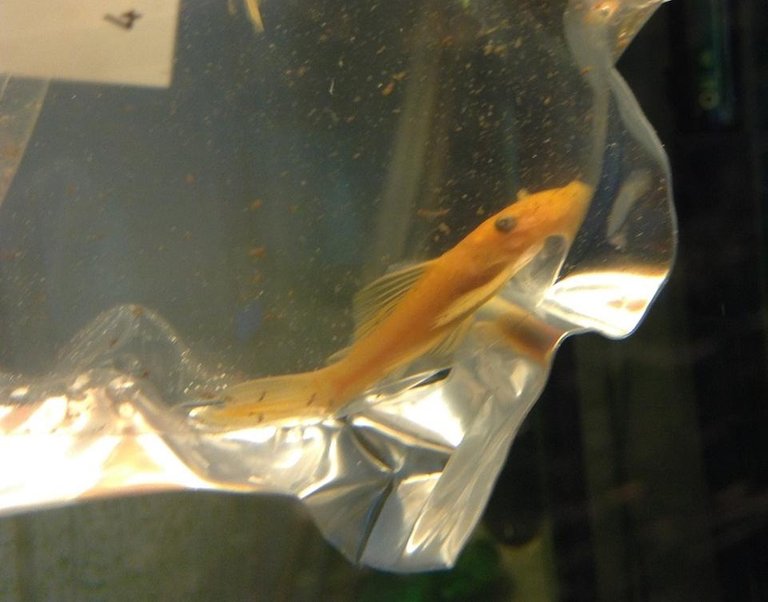 I got 4 of them for pretty cheap a little while ago, and hopefully these will do as much other Ancistrus sp. catfishes have, and lie eggs. It would be cool to get lots of small, yellow baby plecos in my tank!
And in case anyone wonders about their name; Ancistrus sp. refers to the genus name, with the "L-144" being a number this species have been assigned by hobbyists. These fish do not have a scientific name, and probably never will, since no one seem to be sure where exactly they originate from. Some claim that they can be found like this in the wild, while others believe that the color is a result of a random mutation that has been inherited to the children, and in time has turned into this "species". I think it's probably the latter that is correct.
It's also worth noting that these are not albino fish. They look a lot like albino versions of Ancistrus sp., but the albino fish will also have red eyes. And as you can see in the photo, these ones have blue/metallic eyes.