My overthinking tendencies are always looking for simple and lazy ways to simplify my blogging tasks. Right now I'm blogging all over the place; I'm currently active in Steemit, semi-active in my WordPress.com and WebGrrrl.net blogs, and very sporadically in Medium. As for my online social media accounts, those are still active but much more for curation and connecting to other users than anything else.
The thing is, the WebGrrrl.net site itself is the most critical when it comes to my online presence, because historically it was where all my online journey really took off since I started the site 12 years ago. Together with my former office colleague Murphy Ng's blog at MySabah.com, WebGrrrl.net is one of the few Sabahan blog sites that ever existed this long and actively.
The current strategy that I think works for me is:
Create content on external blogging platforms
Push or summarize in WebGrrrl.net
Publish WebGrrrl.net summaries on my social media accounts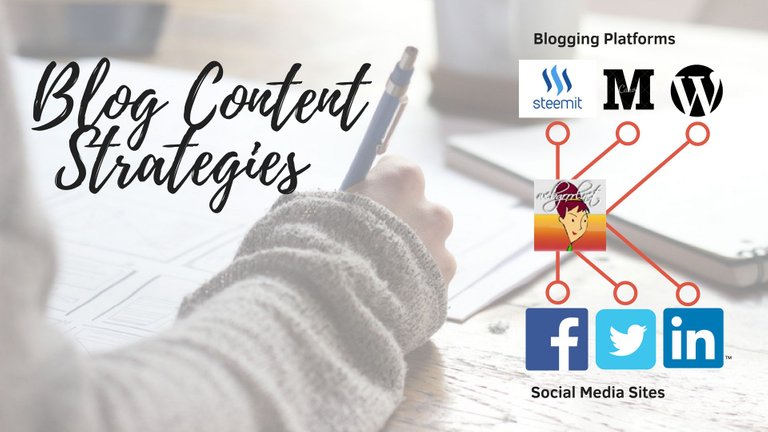 I can justify the reasons for externally blogging instead of blogging directly in WebGrrrl.net. External blogs have better discovery and ways of attracting online traffic, like what I've experienced with Steemit and LinkedIn. Of course, they're not organic (search-resulted visitors) but they're still your readership.
If I aim for improved organic traffic, then blogging directly at WebGrrrl.net is the better way to go. My organic traffic result ain't that impressive, unfortunately. I am definitely to blame due to the lack of content. When I used to blog there, at least I could use long tail keyword discovery to improve my blogging reach and results. Doing summarised blog posts of my external content may help alleviate the site's lacklustre performance. For now, I'm happy that my redesigned site is more focus on call-to-action rather than as a blog, and I would like to think that I'm aggressively re-building my portfolio as a way to improve WebGrrrl.net's online presence.
As I mentioned, my social media sites like Facebook and Twitter are my curation points. I'll even possibly do blog post summaries of my curation back into WebGrrrl.net if time permits.
I'm happily bogged down with projects now. I hope I can still find a scheduled time to blog. Blogging makes me happy.
LIKE WHAT YOU READ? Then check out my previous post: https://steemit.com/web/@webgrrrl/2-web-development-tools-i-wish-was-alive-and-well