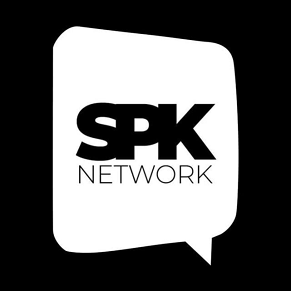 BROCA, the fee token inside the SPK Network.
BROCA can be overlooked but is vital to the system as a whole. People who power up SPK will receive BROCA inflation. Most of that BROCA will be in liquid form; the rest will be locked and needed to be "upvoted" to be disturbed via PoB.
BROCA is the fee token and the defacto "tipping" token because the SPK token has a 3% transfer tax on all traders; the tax goes to those who have burned Larynx Miner Tokens. Each year it resets, meaning there will be very few new burned miners starting out all receiving the 3% fee from all SPK trades. If there are fewer tokens in circulation yet the fee remains consistent, early birds for miners will receive a larger share of the fees each year.
SPK is not the ideal tipping token. Instead, it's the ultimate hodl token. It rewards long-term hodlers at the expense of short-term speculators.
However, BROCA is feeless. BROCA will be integrated and promoted to be used for tipping. There is no better way to tip your favorite content creator than giving them a token that gives that creator further access to the platform's bandwidth.
If you don't pay for the product, you are the product. There are no free lunches. Content creators from web 3 will earn far more on avg than those from web 2, but the entry to enter will be slightly higher. Those that look past pennies to earn dollars will do so.
To post a video, image, text, or mint an NFT costs BROCA; unless you choose to self-host or someone chooses to host your content, then it is free. BROCA incentives a better user experience via better CDN, better/fast encoding, and redundant storage of your content. But, users can always use the network with their own resources, thus not requiring BROCA to be paid.
Hive SONs (oracles), a term you'll become very familiar with, will track BRCOA fees in stable coins for a better user experience. It won't ever be you need "1 BROCA" for upload. It will be you need "x stable coin worth of BROCA" to upload. Therefore BROCA can greatly appreciate in value without hurting the user experience by raising the barrier to entry.
The SPK network provides base emergency funds for infrastructure with initial long-term inflation that slowly decreases over time. After that, the emergency infrastructure cost comes from the SIP via defi fee generation. BROCA is used to secure redundancy for your content. Every time your content is pinged during PoA, a small part of your attached BROCA fee is used alongside SPK rewards to make it more attractive for infrastructure provides to provide their resources to you. If you attach a BROCA fee to content and over time, that Broca fee gets "eaten up" by miners securing your data; once that BROCA runs out, you only have the SPK reward left. This means that content with BROCA fees attached is more attractive for miners to store due to higher rewards. If you want higher redundancy on your content, you'll make sure BROCA is always attached.
There will be mechanisms in which you can see your content, how much BROCA is left on it, and "top it up" anytime you want, or community members can top it up via spk upvotes or simply tipping some BROCA on the video to lengthen its time. This means important videos should always have someone willing to throw a bit of BROCA on the video to ensure it stays redundantly backed up. You will be able to see who has tipped the video, possibilities for community NFT badges for those that do tip/provide resources for the said community; we want to bring out the best in all this technology has to offer. As we've seen with the latest NFT craze, social status is a big area, and we plan to encourage it to the fullest extent possible with social NFT status, emojis, and much more. Building your pseudonymous account on web 3 will come with so many perks that social status NFTs will be a major focal point as we get the foundation laid out.
You will also be incentivized to delete old content as you can recoup some of your fees. There are many reasons people will want to delete content, and some want to delete it because they no longer want the content up; the vast majority will delete it to get some crypto back. If you could go back and delete some old content of yours and get some crypto for it, I'm sure many would. Incentives for deleting content will help trim the network from excess cat video bloat. Another angle here, let's say you attach a BROCA fee to your content. Let's say a few weeks later, the price of BROCA skyrockets; you can now delete your content, recoup some of your initial deposit, redeposit using just a small amount of what you just recouped, and keeping the rest.
While BROCA is inflationary by definition (no cap), it can quickly become deflationary due to demand. BROCA is constantly being bought up by the SIP from Miner & Ad sales, and if the miner/ad sales are great enough, it can exceed BROCA inflation.
BROCA has fast transfers, feels "free," and gives access to a true web 3 platform covering everything from text, video, & image storage in a decentralized manner. Being fast and feeless makes it a great tipping token, but all the other features and tokenomics allow it to absorb and retain value.
Keep in mind these posts are mixed with my vision on the token. My vision can be different than yours, and BROCA can evolve into something far beyond what I originally see. This is bigger than any one person or group. It's a community effort.