It has been a long time ago that I did post about my Steemmonsters/splinterlands adventures!
Lot's have been changed on the battle grounds. New daily quests! New rulesets and so on!
Today's daily quest first was to win a tournament match. The advantage of this is that only one battle has to be won. The disadvantage was that the next tournament was 3 hours away and did inflict with my meeting agenda. So I did request a new quest!
The next chosen quest was the Dragon! Oops I did prefer another one! Only have one decent Dragon summoner: Daria Dragonscale. This one only has level 4. Guess with the dragons now also part of the daily quest, I should try to upgade it to level 5.
Due to this 13 battles were needed to complete the daily quest. Not good not bad. I did end up with 2341 rating points. A decrease of 23 points :(
The rewards were more or less below par as you can see!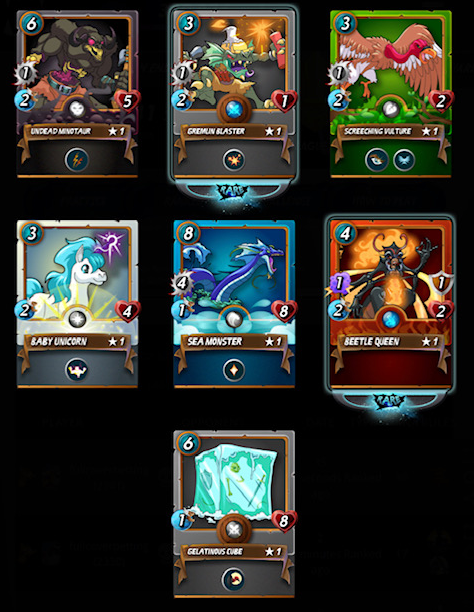 Overal value
The overal value of my collection keeps around $2K. Which is not bad, because I did sell a lot of cards. Mostly golden foil ones.
Cheers,
Peter