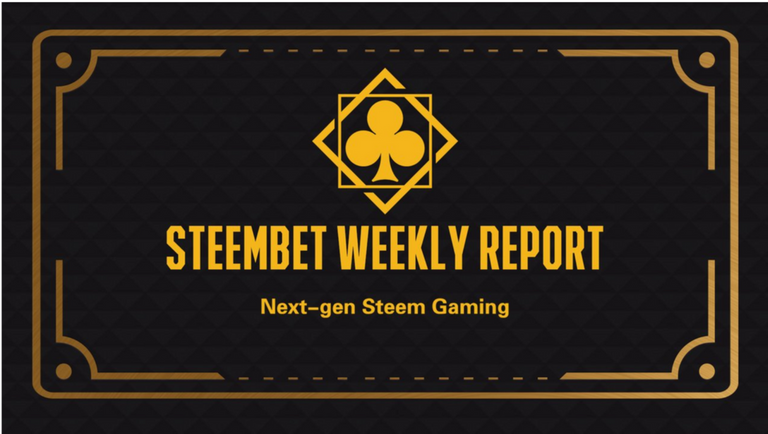 I was waiting on this day, I was curious to see if @steem-bet again had the nerves to report false playing numbers on their weekly report! Last week I did start with the counter post iniative, trying to warn people to stay away from this platform. Hoping that @steem-bet will start paying out the divs, or at least stop with reporting false playing numbers!
So here we go!
The good!
Well there is something positive to write about their last weekly report. In all the previous weekly report they were giving the SBT holders false hope that the payout of the dividends is near. Each week they did report that a bug was discovered and that sooner than later the divs will be paid out on a daily basis!
To my surprise this information is not anymore available in this post!
This gives me hope that my counter post is having a small amount of impact!
The bad!
From their weekly report posted this morning:

While they did decrease the number compared to last post, I do think that it is still way to high! Let's find out!
So they do claim that 7362 rounds were played and that in total 6971.223 STEEM and 102.61 SBD was wagered!
Again we will be using steemworld to dig up the actual numbers!
The results of this query are way off. According to steem-bet in total 10.346 steem and 8.277 SBD was wagered, spread over 32 bets. But hey I can be wrong, so I decided to also include the 17the of June in the query!
Yep, that extra day made a difference, the wagered steem went up to 11.946 STEEM.
So @steem-bet, could you please give some information how you do think that some much steem was wagered?
But wait a minute, let's have a look at the pay-outs. I do believe some pay-outs will be missing!
This is getting pretty strange. Only on the 20th of June bets were paid out for in total 0.658 STEEM and 4.000 SBD!
@steem-bet what is the explanation for this? Again problems with the blockchain which is working for so many other gambling dapps without a problem?
A warning to the following players:
@cgbartow, @sunit, @molikhatun, @shogo, @yuriitonkov, @lucasmj, @originalmrspice, @aro.steem, @rainbot
I will not tell you that you can or may not play on @steem-bet. But be warned that for the moment @steem-bet does look more like a scam than a legit gambling dapp. There are much better gambling dapps available on the steem blockchain! So please be warned!
Let's do a little test!
Here I do need you help. I would like to ask you all to re-steem this post!
There are 2 reasons for this!
I really do want to warn a much as people as possible! I do feel that it is utmost important, that people should know the risks before gambling their hard earned steem on steembet!
They do claim in there post that depening on the number of resteems, the author will be rewarded with a specific amount of SBT. I really would like to see that this post is resteemed at least 10 times. In that case they will be forced to send my 10000 SBT, which we all know is worthless. But I do want to challenge them week by week!
So please re-steem to warn as much as people!
@steem-bet feel free to respond on this post! I am giving you a platform to defend yourself!
Cheers,
Peter
Sorry, I am going to include a number of people in the list, whom I hope that will resteem this post because I know that they have a lot of active followers! We can't stop them but we can try to warn as much people as possible.
No need to upvote the post, feel even free to downvote it if you do feel that my request is inappropiate!
@preparedwombat, @acidyo, @hitmeasap, @tarazkp, @abh12345, @jaynie, @sbcbot, @anomadsoul, @ats-david, @barbadosso, @bengy, @blanchy, @blockbrothers, @bozz, @broncnutz, @bro-rando, @chekohler, @crypticat, @fairbet, @detlev, @donald.porter, @dragosroua, @epicdice, @ervin-lemark, @esteem-app, @glastar, @good-karma, @helpie, @kryptogames, @maarnio, @manoldonchev, @master-set, @meno, @nanzo-scoop, @newageinv, @niallon11, @numpypython, @oendertuerk, @patrickulrich, @phortun, @senstless, @simplymike, @soyrosa, @sportfrei, @steemflow, @themanwithnoname, @themarkymark, @timcliff, @toofasteddie, @wales, @uwelang, @whatsup, @surpassinggoogle, @thegoliath, @jassennessaj, @xyzashu, @mehta, @gentlemanoi, @awesomegames007, @aggroed