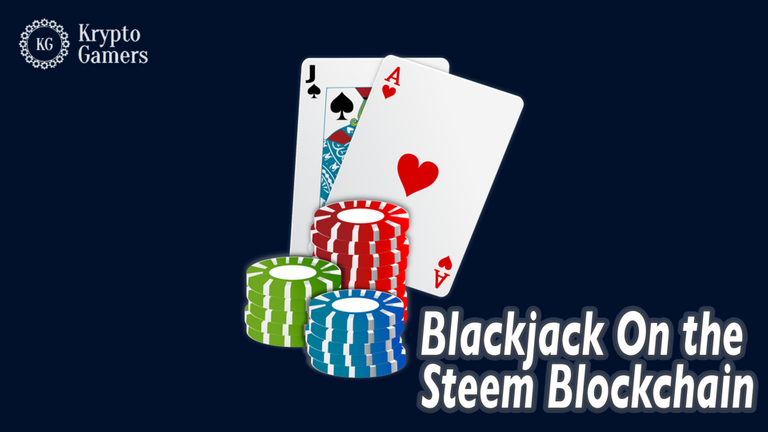 As someone who grew up in a family of avid card players, blackjack was naturally a part of my life from an early age.
Provably fair dice games have become a major part of crypto volume flowing through the major blockchains. On Steem we have several different dice games.
To be honest, I'm not all that impressed when I hear of a new dice game popping up on Steem. I feel we've got enough of those.
Most of these dice games tend to come with some sort of vague promise of "more games coming soon!"
Kryptogamers has a different approach and I really like what they've done. Rather than come with a simple dice game and promises of the future, they have dice and blackjack on their platform already.
I've been messing around with the blackjack on there for almost 2 weeks now and I really love the game. It runs smoothly and I have never had any major issues/crashes.
As of March 29th, 2019, Kryptogamers has just launched their referral program and tier system with a token distribution and dividend payout model coming soon for all players.
I wrote a full page and complete guide to using the Kryptogamers platform to play Blackjack and Dice on my website. Please check it out and let me know what you think!
https://khaleelkazi.com/blackjack-on-the-blockchain-a-complete-guide-to-the-kryptogamers-platform/
---
Provably Fair:
"We deploy a tamper-proof cryptographically secure pseudo random number generation algorithm that makes it impossible for you to play an unfair game. With a combination of your chosen client seed and our server seed, we ensure that neither we can manipulate the result nor you can alter the outcome."
Gambling on the blockchain comes standard with provably fair games. The nature of blockchain is both transparency and immutability. By creating games on the blockchain, we will see an ever clearer industry of gaming emerge.
What Can You Play?
Currently, Dice and Blackjack are the two games available on the Kryptogamers platform. They've announced video poker as the next game and there are likely to be even more games in the future.
My favorite has been playing blackjack. It's unique and I haven't seen it built anywhere else. It runs smoothly but beware: it is highly addictive!!
---


Screenshot from the complete guide to Kryptogamers on my website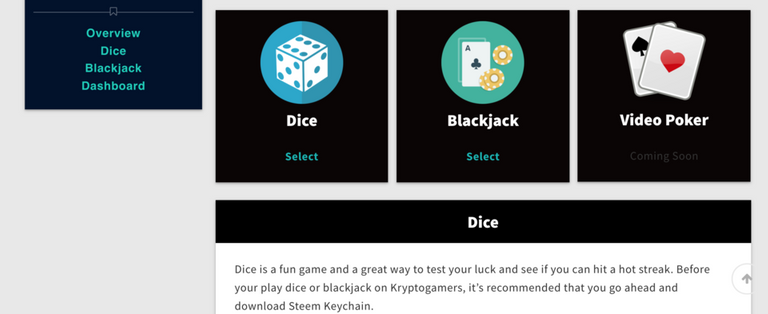 Screenshot from the complete guide to Kryptogamers on my website
---
Contest Time! Win 100 SP Delegation for 30 Days and LEO Tokens!!
As I usually like to do when I talk about a new DApp that I like, I'm doing another giveaway. Some of you already know that I've been building out my own LEO token on the Steem Engine platform and I'm almost ready to do the official launch.
If you head over to Kryptogamers and try out blackjack or dice with my referral link and then leave a comment below telling me about your experience with the platform, you'll receive:
100 LEO tokens (announcement about LEO coming soon)
1 Full Upvote From Me
1 entry into this weeks contest to get a 100 SP delegation for 30 days