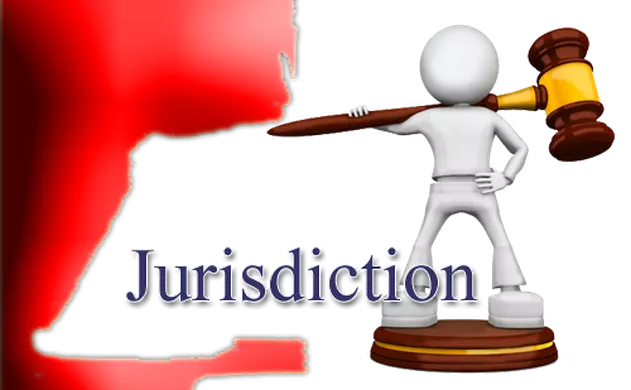 Source
Well that did not take long. Sometimes the timing of things aligns as if all matter in the universe is in sync.
The United States government is one of the most powerful institutions on the planet. This organization is a front for the established power brokers that we know as Wall Street. It is no secret how much of the world is run by the "money men" with most countries having a central bank that oversees the monetary system.
Governments provide a valuable resource to these individuals. Through the use of force, they can strong arm the population. They have their laws, guns, and prisons. As many notable people found out, fighting this behemoth is virtually impossible. There are many people sitting in prison right now who are there because they lacked the resources to fight this entity with an endless supply of money and found themselves a target because they were not in line with the propaganda.
Remember, the power brokers do not like competition. They spend decades setting up a system that is under their control. Threaten that and they will send their bulldog after you through the alphabet agencies.
Cryptocurrency and blockchain is a threat. This is something everyone should realize by now. We witnessed a year long blow back from the media, crushing cryptocurrency. This is the usual playbook.
For those unaware it looks like this:
A) Try to buy it up
B) Seek to get it outlawed
C) Use the media to totally discredit it
Unfortunately for them, none if this is working. Therefore, they are going to have to resort to other tactics.
Think I am a bit out there and my conspiracy mind is playing tricks on me?
This came out this morning which epitomizes what I am saying.
Are you familiar with FinCEN? This is another alphabet entity that is part of the Treasury Department (U.S. Government). It stands for Financial Crimes Enforcement Network and they issued an interpretation that DApps may qualify as money transmitters.
The guidance was issued to remind persons, subject to the Bank Secrecy Act (BSA), how FinCEN regulations relating to money services businesses (MSB) apply to certain business models involving money transmission denominated in value that substitutes for currency, specifically, convertible virtual currencies (CVC).
The regulator defines DApps as software programs that operate on a peer to peer (P2P) network of computers running a blockchain platform, designed such that they are not controlled by a single person or group of persons.
"Once the DApp is finalized and in production, FinCEN regulations may apply to persons who use the DApp to conduct certain financial activities," FinCEN said. "For example, if an investor or an owner/operator uses or deploys the DApp to engage in money transmission denominated in CVC, then the investor or the owner/operator generally qualifies as a money transmitter under the BSA. Likewise, if the developer of the DApp uses or deploys the DApp to engage in money transmission, then the developer will also qualify as a money transmitter."
https://blocktribune.com/blockcahian-dapps-may-qualify-as-money-transmitters-says-fincen/
Isn't that just peachy.
So they ran the playbook and all three of those failed so now they are going after the developers of the DApps, claiming that AML and KYC laws apply to them. This is how those in power maintain their stronghold.
Of course, the ruse in all of this is the reasoning they apply. They are trying to "protect" the general public (look up the fines that U.S. banking giants paid since the financial collapse and see who the true vultures are).
The only ones they are protecting are those in power.
This is where BEOS enters the picture. Jurisdictional Agility allows one to determine where the transactions take place. I wrote an article the other day how this will appeal to the established entities who are interested in getting into cryptocurrency because they can comply with the regulators and establish transactions under known laws.
The guidance coming from FinCEN provides show how important this feature is and who else BEOS is going to appeal to. Everyone who is not part of the establishment needs to get out of the alphabet soup. This mean using the network to get out of reach of the United States. Placing the transacting operation in international waters, or space, means they are outside these entities. There the United States is stuck having to adhere to international law (which I am sure thrills them).
I referred to this the other day. While Bitcoin people are bickering and forking on a weekly basis, while Bitshares factions are trying to cut each other off at the knees, while Steemians are arguing about rewards and engaging in flag wars, and EOS are battling over governance issues, these people are out to take the entire industry down. They are powerful and will not stop.
It is a battle of guns and laws versus technology. Ultimately, this is a game of agility. Who can move quicker than the other? Whatever they come up with, we need a technological solution to counter it. BEOS is an example of how this guidance is countered. Good thing it was already in the works.
Then we get this gem from Congressman Brad Sherman of California.
United States Congressman Brad Sherman (D-CA) has called on colleagues to outlaw cryptocurrencies, saying they threaten to disempower American foreign policy and diminish the rule of law.
He goes on to say:
"An awful lot of our international power stems from the fact that the dollar is the standard unit of international finance and transactions [...] it is the announced purpose of the supporters of cryptocurrencies to take that power away from us."
https://cointelegraph.com/news/us-rep-sherman-calls-for-crypto-ban-says-it-threatens-to-diminish-american-power
Is it any more obvious?
This is the mindset of these people. They know a threat is looming and are going to do all they can to eliminate it.
Cryptocurrencies take power away from them and they are not about to let that happen. The goal is going to be to outlaw them so the masses will be turned away. There will be a few that are willing to cross the line but the majority will adhere to the rules.
We are fortunate that cryptocurrency and blockchain offers opportunity to all. This includes countries that were targets of the elite or are on the outside looking in. These countries appear to be embracing it and using the opportunity to get a leg up. This is where we need to focus our attention. Get the transactions in those countries, out of the reach of those who seek to destroy what is being created.
BEOS is going to be the first to provide this ability. I would call it a game changer but the game is being changed regularly by the alphabet soup. This is simply a response to their move.
The lawyers/bankers are taking on the geeks in this game of chess.
You know who I am looking to win this one.
---
If you found this article informative, please give an upvote and resteem.