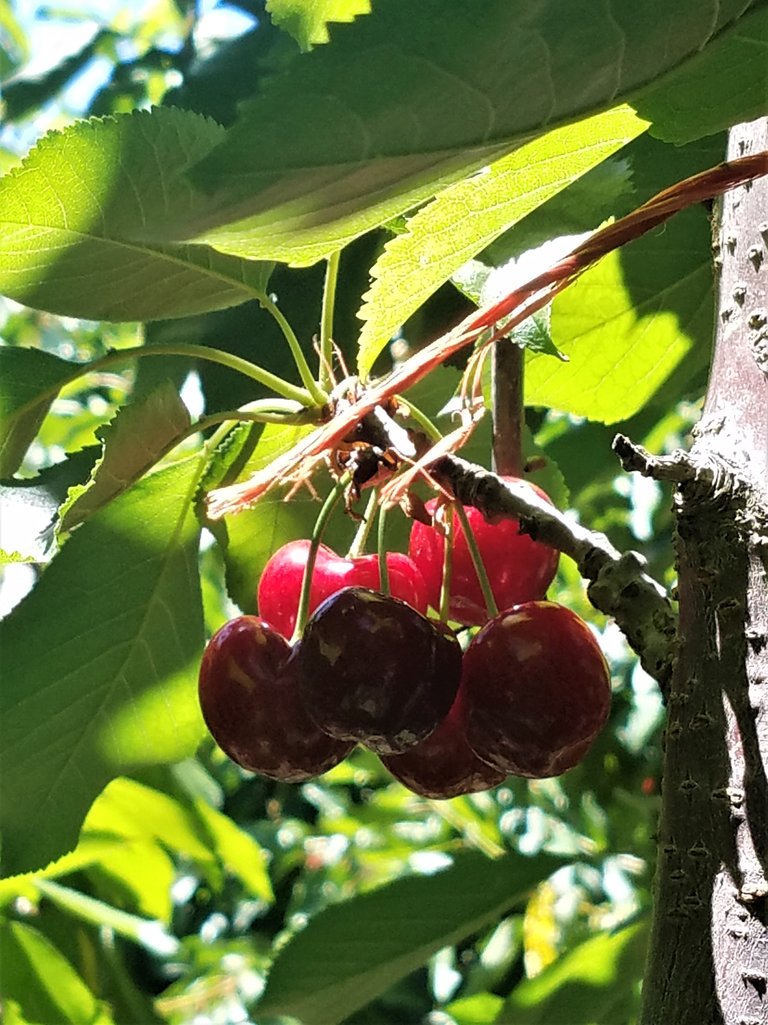 If you've followed my blog for long enough, you might have seen me posting about apples, plums, pluots, and a variety of different fruits. So here we are at the beginning of a new fruit season here in the Northern Hemisphere. The cherries are ready to eat, but the apples are not quite there yet.
First, here is a funny story, so you'll know why I tagged this post "candy". A number of curators have posting access to my account. Generally, they just use it for curating good posts. But once in awhile, accidentally someone re-steems or even posts something, not knowing that the wrong window is open in this browser. So today, a friend messaged me and said that she had accidentally posted something here, not realizing it was not her account. I asked her to delete it, which she did, but she was not able to eliminate the post's tag.
And so, she asked me, could I post something quickly to match the tag line "candy"?
Could I ever! It happened that I had been working on a post about cherries and apples. I'm not much of a photographer, but once in awhile, I take a break from the 900-word thesis posts and include some snapshots instead. Here are a few to get you in a fruity mood. As you can see, it's time to harvest, wash, and pit some cherries. But the apples will not be ready here for a few months yet.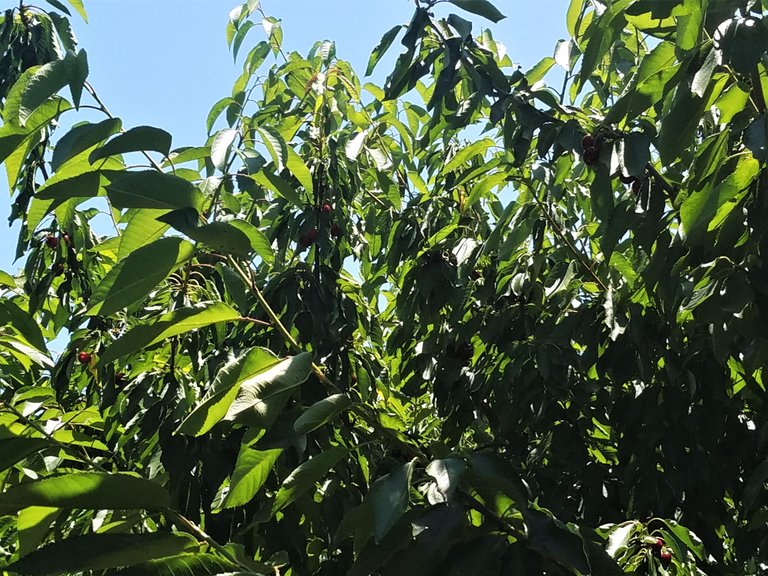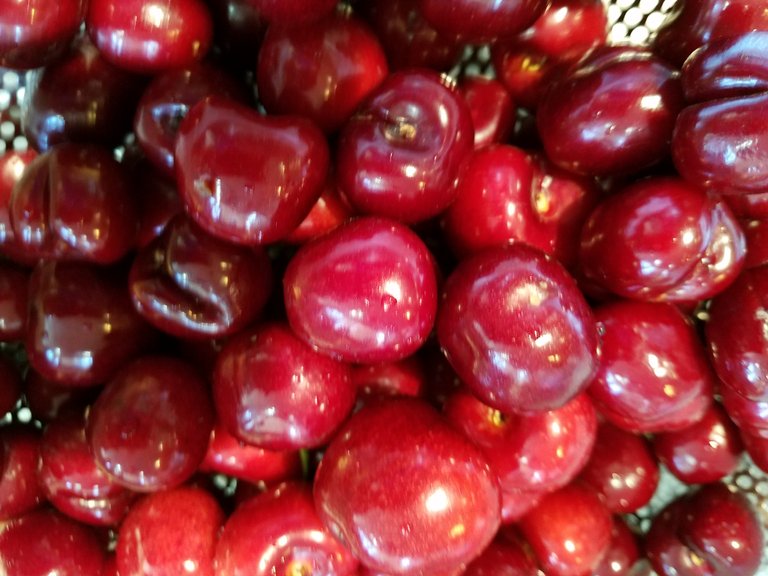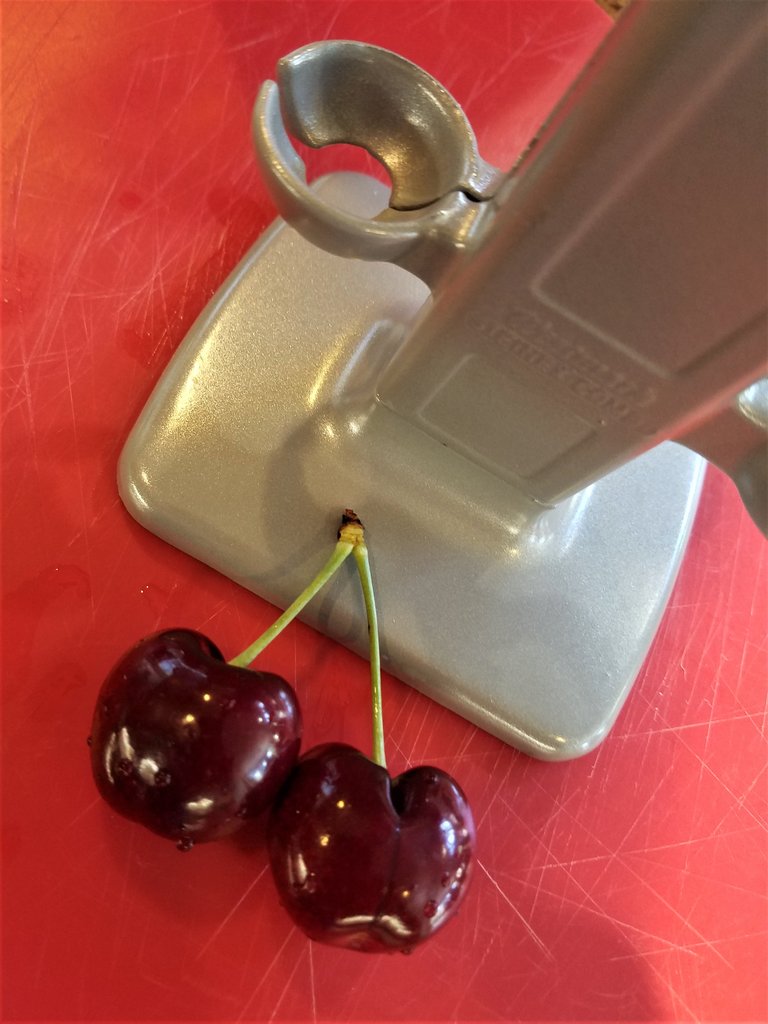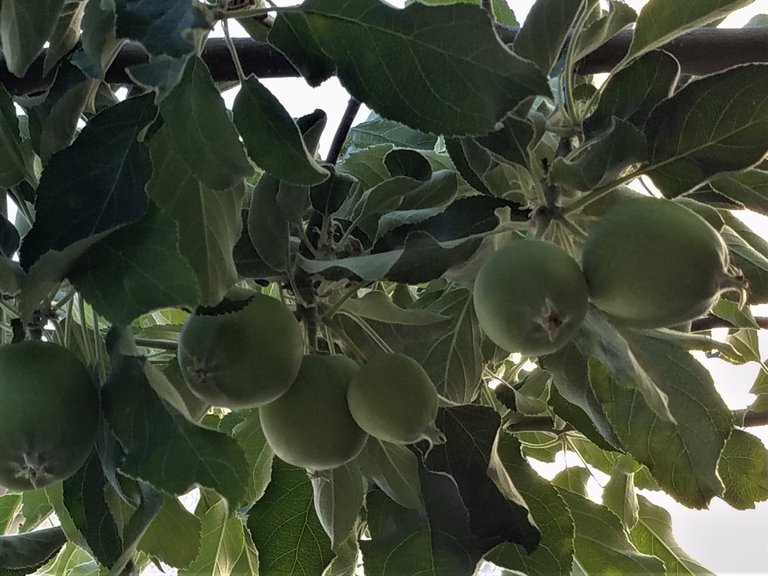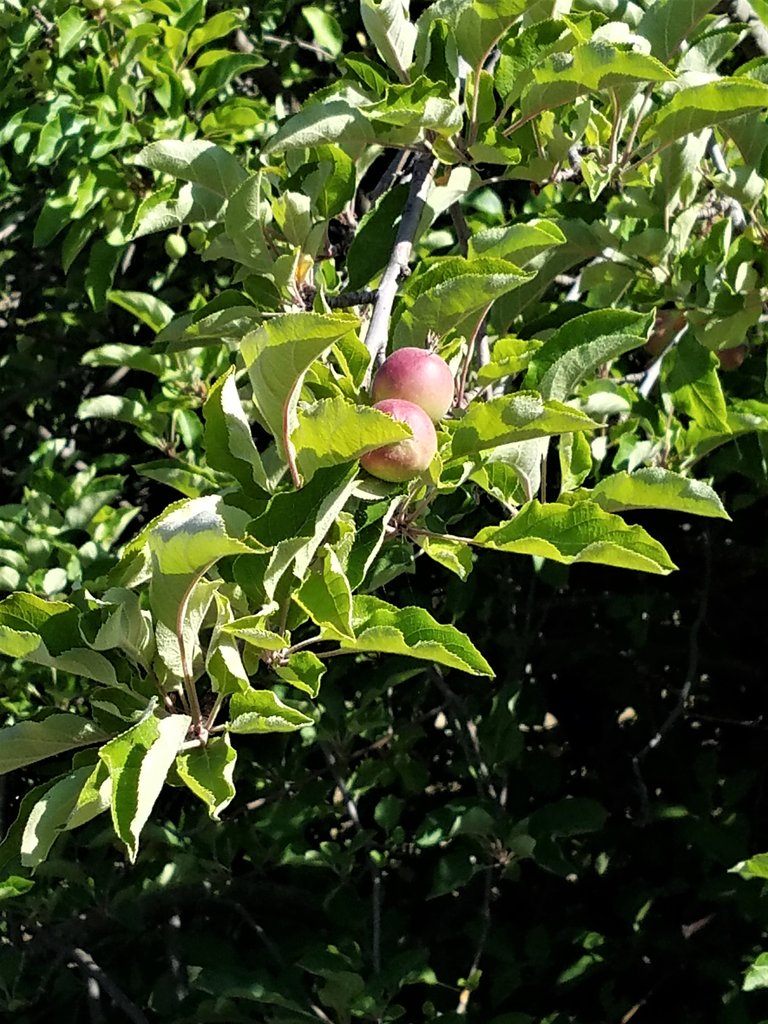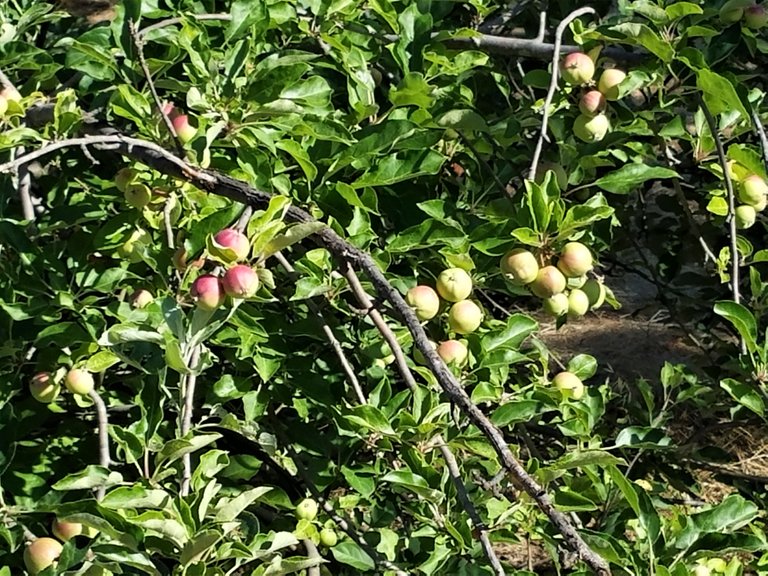 Images by the author, who wishes he had these trees in his own backyard!