Hi All,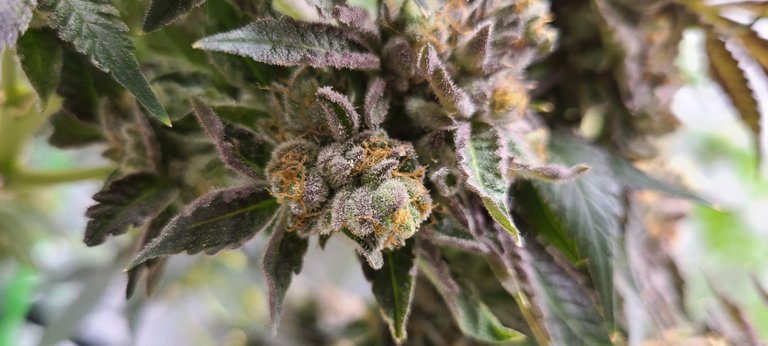 So..... "it's the eeeennd of the road..." (Boyz 2 Men)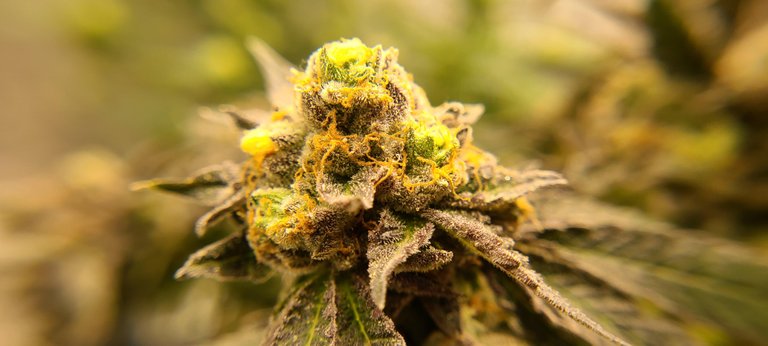 I am three days into the flush. As you can see she is looking mighty fine... P.H.A.T SMOKEY...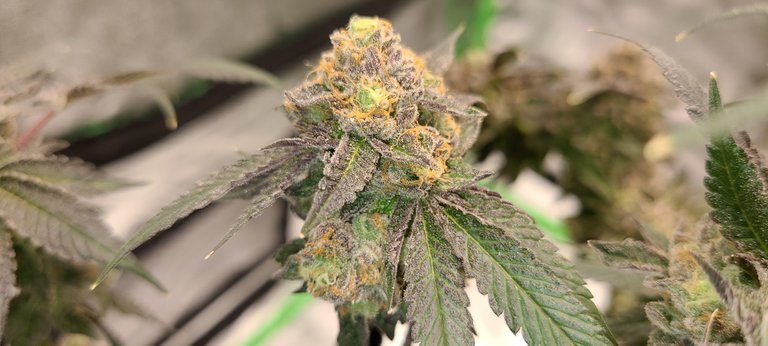 The stigmas are turning a nice bright orange, the trichomes are still a mix of clear and cloudy and the smell is gas...I can't wait to spark that shit...
I'm thinking I'm going to pull some weight of this one plant, I say 120 grams. She is dense as a MF...
Thanks,
Check-Out the previous post on this subject