It's been a long time since I talked about cars. My last post about one Ferrari Testarossa was in June. Luckily Monterey Car Week with the RM Sotheby's Monterey sale taking place over the weekend of August 20 in California, called me back to order 😀. I'm not going to show you a single car because a grouping was pretty easy to do with red, racing and overpriced cars. Here is my first selection from this exceptional sale with four jewels :
I love the old photos that are sometimes used in the description of lots at auctions. Like this photo illustrating 1955 Ferrari 410 Sport Spider with Stephanie Bruton, Miss Palm Springs, Stephanie Bruton, alongside Carroll Shelby in the 410 Sport and Jack McAfee in the 375 Plus in November 1956.
1955 Ferrari 410 Sport Spider

The Ferrari 410 Sport was produced at only 4 examples between 1955 and 1956 to participate in long distance races like the Carrera Panamericana (race taking place in Mexico between 1950 and 1954, considered as the most dangerous in the world). But it was cancelled because of many fatal accidents during this event and also of the 1955 Le Mans disaster (83 spectators killed and the driver Pierre Levegh). Let's stop here the (sad) history of motorsport to come back to this car.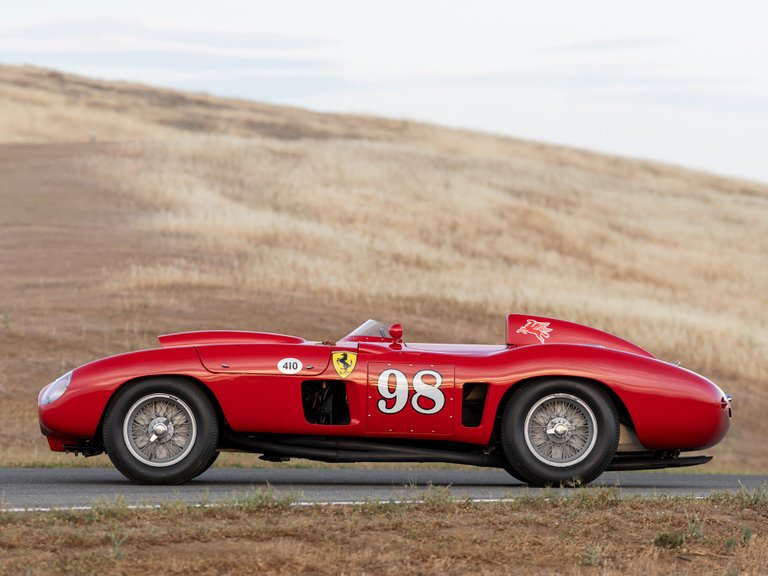 This model is equipped with 24-spark plug 4.9-liter V12 engine. The coachwork was designed and built by Sergio Scaglietti. It was used by Scuderia Ferrari during the 1000 KM Buenos Aires in 1956 with the one and only Juan Manuel Fangio behind the wheel (not long ago his Mercedes-Benz 300 SL Roadster was sold). Then after, it had another great driver, Carroll Shelby, who won 8 victories and finished 10 times on the podium during the years 1956 and 1957 with the John Edgar Enterprises team. And the victories continued for many years with other drivers... I let you discover his story in its description done by RM Sotheby's. Interesting...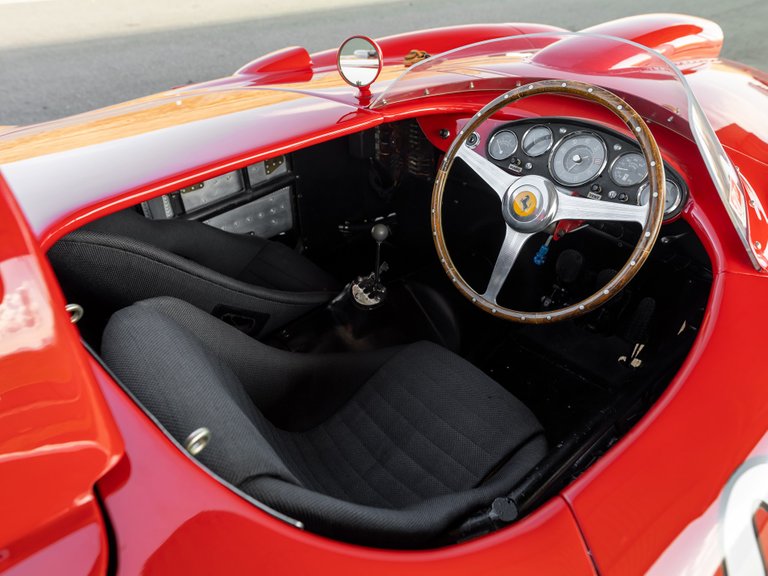 With this mix of rarity and motorsport history, it's only natural that the estimated price is so high (between $25 and $30 million USD). But as Shelby wrote on the original tank (which comes with the car): "Mr. Ferrari told me that this was the best Ferrari he ever built.", I understand the expectations.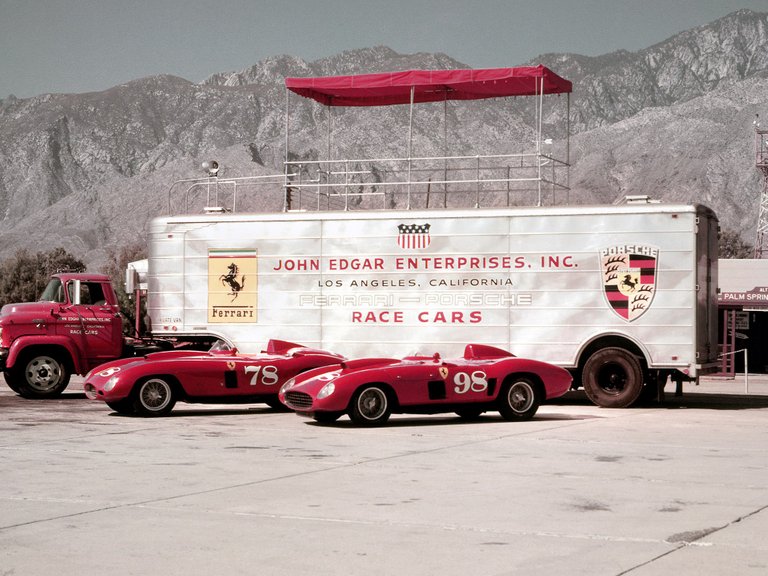 My favorite photo with the John Edgar Enterprises team truck and in front of Ferrari 375 Plus and Ferrari 410 Sport in 1956. Cool, non ?
🔨 Lot 36 : 1955 Ferrari 410 Sport Spider
💶 Estimated price : $US 25,000,000 - $US 30,000,000
---
1958 Maserati 450S by Fantuzzi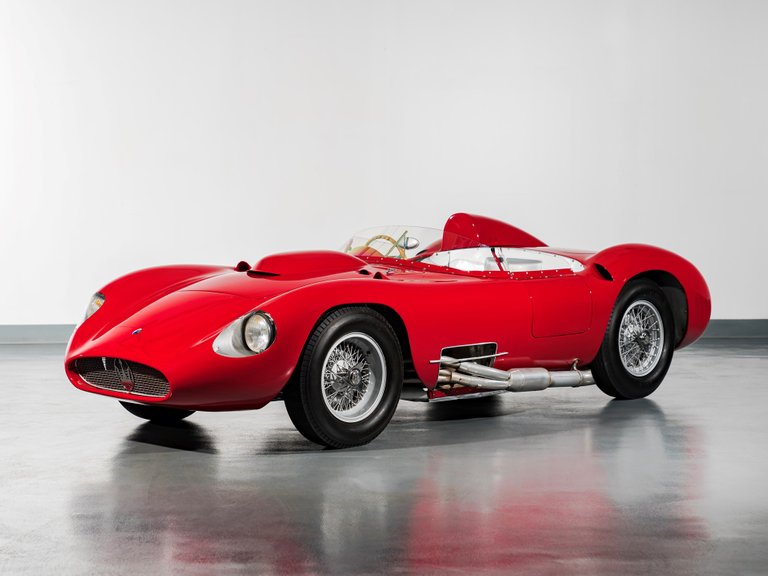 The Maserati 450S is a racing car produced between 1956 and 1958 at 9 copies to participate to the World Sportscar Championship racing. There is again Carroll Shelby since this car was delivered new to the famous driver. Like the Ferrari 410 Sport, it also has a good track record with many victories during SCCA (Sports Car Club of America) regional races in 1958 and many successes during the 1959 USAC Road Racing Championship season.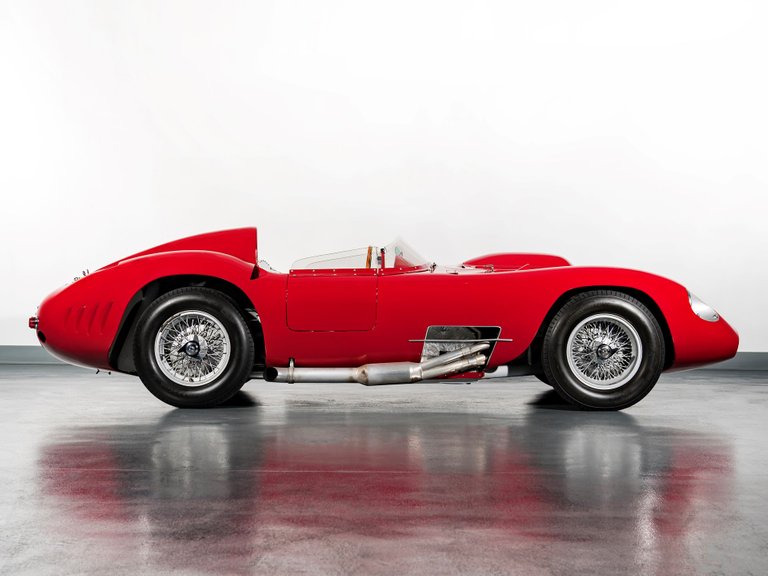 I really like the design with the exhaust pipe which is directly on the side. And what about the interior, I let you judge: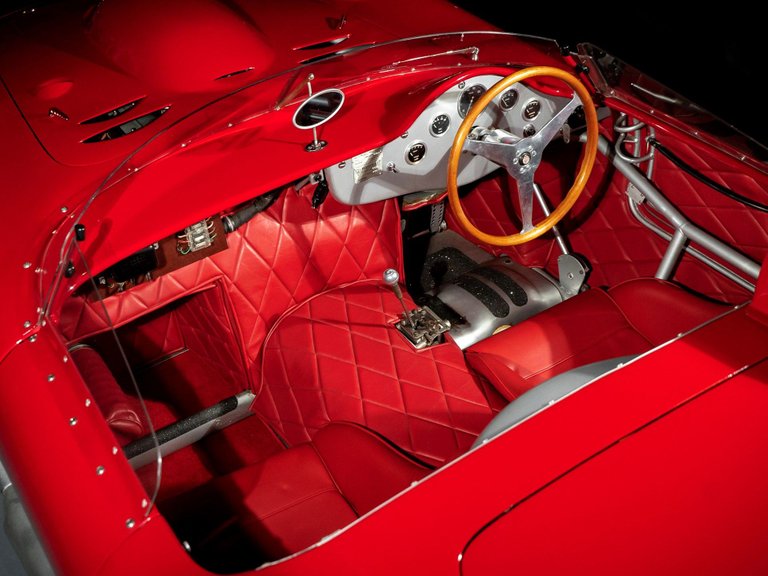 And to finish with this car, a vintage photo with Lloyd Ruby driving 45 Maserati 450S during the Riverside Kiwanis Grand Prix in July 1959. And for the connoisseurs, you can see a Porsche 718 RSK in the back.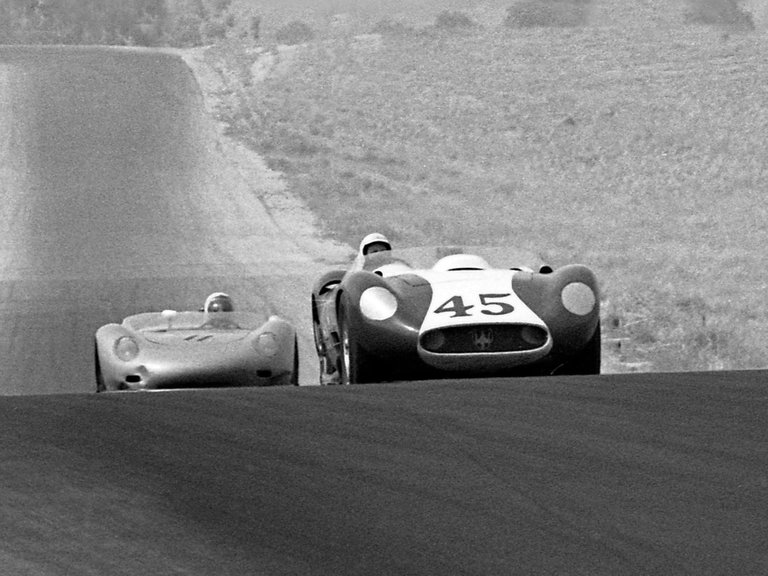 🔨 Lot 16 : 1958 Maserati 450S
💶 Estimated price : $US 9,000,000 - $US 11,000,000
---
1953 Ferrari 375 MM Spider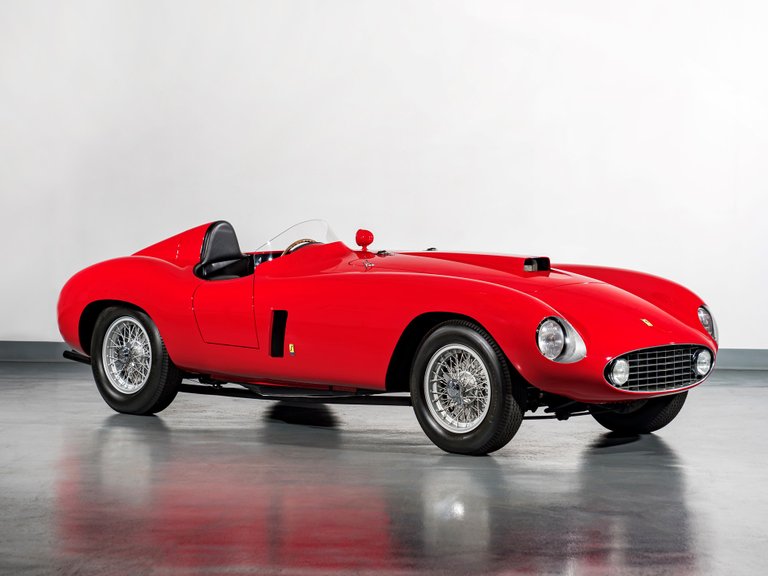 The Ferrari 375 MM was produced between 1953 and 1955 in order to compete in the Mille Miglia race. It's why MM... But it also raced in Carrera Panamericana. Only 26 examples were built including 12 spiders designed by Pinin Farina. But this example was "rebodied" in 1954 by Scaglietti.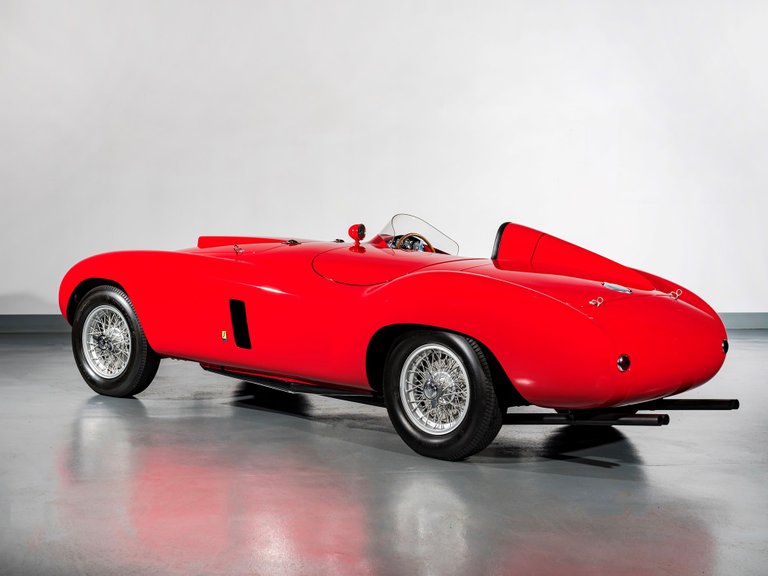 Like the other cars presented, it also has a good track record. This model was delivered to compete during the 12 Hours of Casablanca in Morocco in 1953. In 1954, the car was almost destroyed in a serious accident. It was sent to Ferrari for repairs and to Scaglietti for new coachwork. This is the reason for this unique configuration. Beautiful...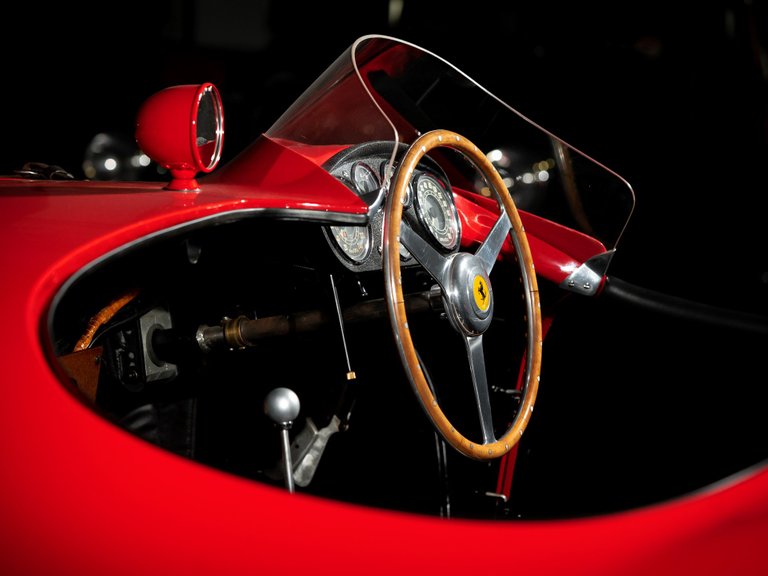 I want to be behind that wheel 😀
🔨 Lot 17 : 1953 Ferrari 375 MM Spider
💶 Estimated price : $US 8,000,000 - $US 10,000,000
---
1957 Ferrari 500 TRC Spider
---
The Ferrari 500 TRC is the upgraded version of the 500 TR, the first Ferrari to carry the name Testa Rossa. The 500 TRC is produced only in 1957 with 19 copies. This car participated in the 24 Hours of Le Mans in 1957 with Richie Ginther and François Picard behind the wheel but will not finish the race (motor's problem). However, afterwards, it reached the podium 18 times in 30 races between 1957 and 1963.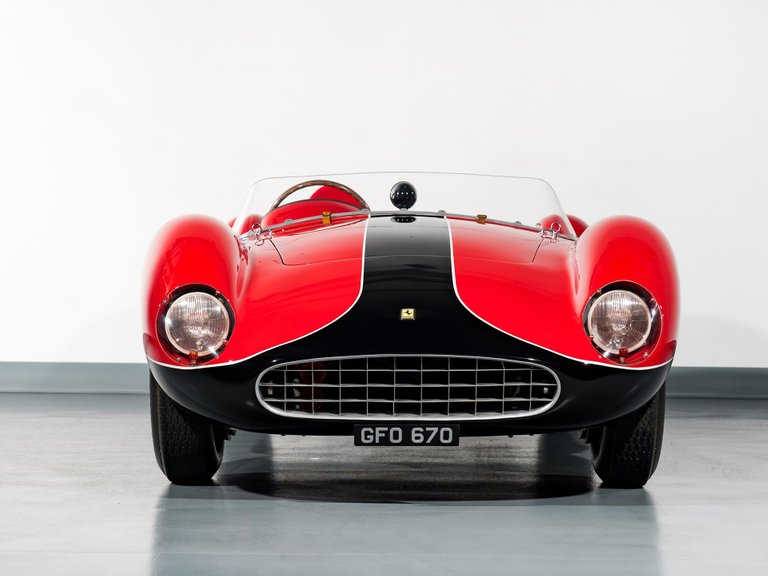 And finally, another vintage photo in the colors of the Ferrari 500 TRC with the team Montgomery Sports Car Races in 1958. I prefer this color scheme.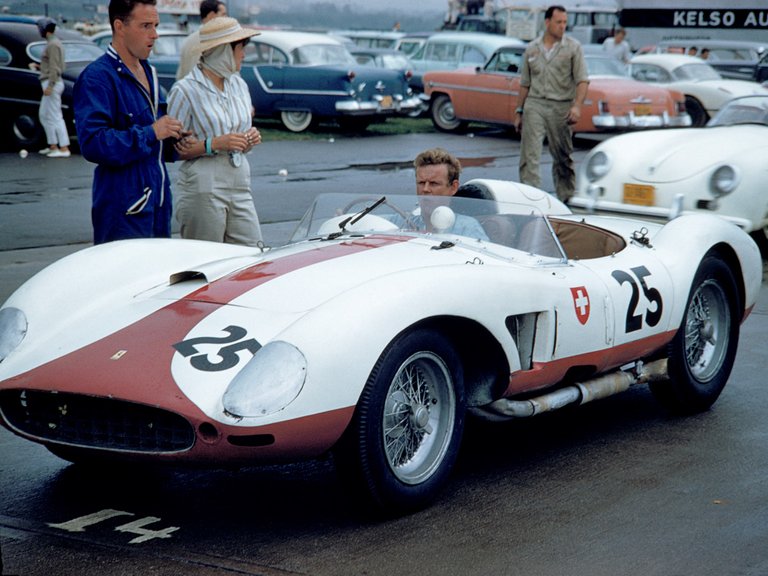 🔨 Lot 19 : 1957 Ferrari 500 TRC Spider
💶 Estimated price : $US 8,000,000 - $US 10,000,000
---
If money were no object, which one would you buy? Or a little too much red in this post 😀
Sale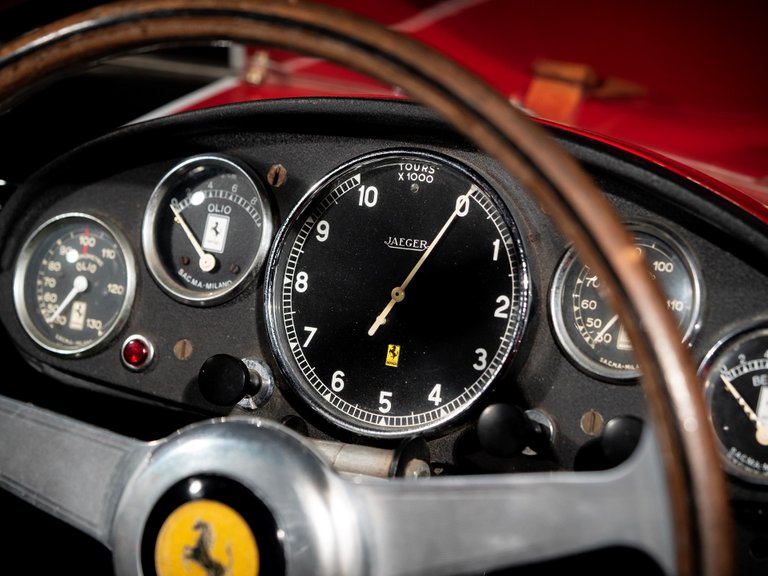 Sources
Wikipedia :
Ferrari 410 Sport
Maserati 450S
Ferrari 375 MM
Ferrari 500 TRC
< Interior of 1957 Ferrari 500 TRC Spider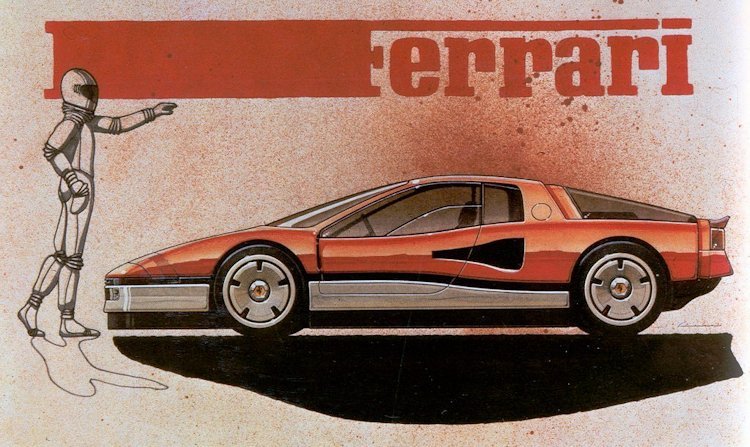 Previous Post
Ferrari Testarossa >
Mercedes-Benz 300 Uhlenhaut Coupé
Delahaye 135 MS Sport Coupé
From Ferrari 1961 250 GTE to 1976 365 GT4 (2)
From Ferrari 1961 250 GTE to 1976 365 GT4 (1)
BMW 507 Roadster Series II

Have a great weekend... Enjoy.
Bonus Video