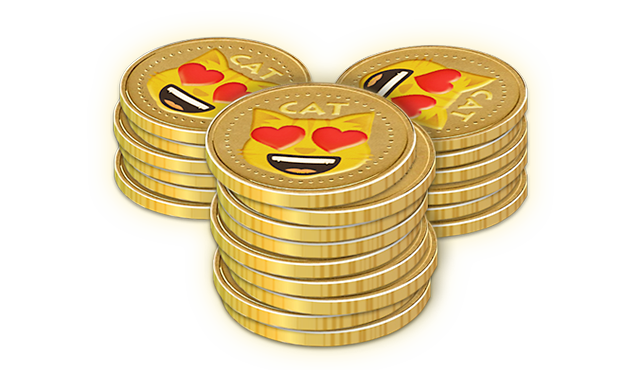 CAT Progress Report #2
Transparency on Funding and Development
It's been a good six weeks since we've last looked over the project's bookkeeping together. A lot has happened since then, so let's get the calculator out and talk about what's up with funding and development.
The Token Sales on Steem-Engine
Since our last update was posted, @catnet actually hasn't sold any more tokens on the steem-engine market at all. We have merely maintained the sell-wall at 0.01 STEEMP to set a healthy upper pricing limit while token trading on the market is taking place between users directly, allowing for organic price discovery.
All funds raised through the initial token sales on steem-engine have now been withdrawn for liquid STEEM.
| STEEM-ENGINE | rate | tokens | income |
| --- | --- | --- | --- |
| intial flash-sale | 0.001 | 100,000 CAT | 100.000 STEEMP |
| sell-wall | 0.010 | 17,918 CAT | 179.180 STEEMP |
| withdrawal fee | 1% | | -2.798 STEEM |
| INCOME | | 117,918 CAT | 277.012 STEEM |
The Direct Token Sales
Cat Appreciation Tokens can also be purchased from @catnet directly by sending over some STEEM in exchange for CAT, allowing users to get more CAT while also contributing immediate funding to the project. This helps to actually build more value behind the token.
These "under-the-counter" sales are being offered for the same rate as the sell-wall on steem-engine, at 0.01 STEEM per CAT. That means you will almost always be able to get cheaper CAT on the open market than through buying tokens directly and you won't be able to make a profit here unless the sell-wall on the open market is eventually sold off and replaced with a higher priced one.
But, there are some true believers, one in particular, you know who you are, you crazy CAT guy, and those direct token sales have brought in almost as much funding for the project as the initial hype when the token was just launched on steem-engine.
| "under-the-counter" | rate | tokens | income |
| --- | --- | --- | --- |
| INCOME | 0.010 | 25,783 CAT | 257.830 STEEM |
It's all Funding for CAT Benefits
Saving up to acquire 1000 ENG just to purchase the native staking feature on steem-engine seemed a bit out of scale and out of reach for now. A CATnip "auto-staking" mechanism has been implemented instead, serving the same purpose in the meantime. This has allowed the acquired funding to be redirected towards powering up the kittens themselves and especially to run the PAW-TRAILS feature with a good amount of leased STEEM POWER in order to provide dust-protection for the kittens' cuddles.
Each of the kittens has received a 64.544 STEEM power-up from @catnet and @catnet itself has powered up 20 STEEM. That doesn't sound like very much but given the plankton size of the kittens' own stake, they've actually grown tremendously.
The real kicker here, at least for the coming 6 months, is the STEEM POWER lease for @catnet to provide cuddle-back-up for the kitten-bots. As a CAT token holder you will definitely notice the difference when a dusty little kitten cuddle later turns into a PAW-TRAILS group-hug!
| | expiry | SP | cost |
| --- | --- | --- | --- |
| @steemkitten power-up | - | 64.544 SP | 64.544 STEEM |
| @cuddlekitten power-up | - | 64.544 SP | 64.544 STEEM |
| @steemeow power-up | - | 64.544 SP | 64.544 STEEM |
| @catnet power-up | - | 20 SP | 20 STEEM |
| @catnet delegation leases | MAR 2020 | 3500 SP | 314.697 STEEM |
| EXPENSES | | | 528.329 STEEM |
Additional User Delegations
Some users have asked if they could delegate small amounts of SP to help out, too. Well, of course, yes you can!
There wasn't any formal agreement about reimbursement in place yet, and I honestlt haven't fully thought through what could be a reasonable and sustainable model here, but some users have already delegated anyways and for the time being these delegations will be paid for at 95% of the average cost of the "commercial" delegations.
Commercial leases pay a 10% commission to the marketplace, so, @catnet saves 5% compared to the commercial rate and the delegator gets 5% more than if they had filled a corresponding request on the marketplace. That means, for now, delegating STEEM to @catnet directly will be compensated once a week with 0.0035591 STEEM per SP delegated. These conditions will have to be adjusted in the near future to allow for a more sustainable model, but for the time being, until a change is announced, that's the rate offered.
| | STEEM-Power | payment received |
| --- | --- | --- |
| @bluerobo | 100 SP | 0.177 STEEM |
| @saboin | 150 SP | 0.152 STEEM |
| @fraenk | 435 SP | 0.844 STEEM |
| COMBINED | 685 SP | 1.213 STEEM |
If these numbers do not immediately make sense, nice, you're checking my numbers, that's because the first round of payments did also account for delegations being active for only a fraction of that week.
The Bottom Line
Some funds were raised and most of it has already been reinvested. The project is growing amazingly well.
When the token was launched, not even two months ago, as a novelty to enhance the kitten-bot-experience, I had vaguely hoped it could eventually contribute to dust-proofing the kittens' cuddles.
Now, here we are: Each kitten has permanently grown by at least 30% and on top of that @catnet currently has over 4200 SP available for voting. A huge chunk of all these dusty cuddles are now more than just adorable dust and all the kittens' cuddly friends, the CAT hodlers, get to enjoy the benefits.
| | | funds |
| --- | --- | --- |
| token sales on steem-engine | 117,918 CAT | + 277.012 STEEM |
| "under the counter" sales | 25,783 CAT | + 257.830 STEEM |
| commercial SP leases | 3500 SP | - 528.329 STEEM |
| user delegations | 685 SP | - 1.213 STEEM |
| | | |
| FINAL BALANCE | | + 5.300 STEEM |

Moving Forward
I consider the project to be a huge success so far and I think the Cat Appreciation Token has established itself quite well, but we're far from done here!
We need more interactivity for our CAT. More use-cases and more fun to have with that CAT in our bags:
I've been teasing the CALL-A-KITTEN feature for a while and that's definitely one of the next goals to tackle, it will be quite hard to balance, though. The kittens aren't able to deliver that many cuddles per day and I'm afraid it might just turn into a bad experience if the kittens have to decline too many requests. This feature will have to come with rather strict limitations and probably wouldn't be accessible to everyone at all. I'll probably delay working on this to give priority to more accessible features.
Some sort of CAT-TIPPING functionality has been requested by multiple users. A way to send some CAT to someone else without having to do individual transactions via steem-engine every time. This should be quite easy to facilitate and it will help to get CAT into the hands of more cat-lovers. I'll start working on this very soon.
Since all the benefits of hodling CAT are currently attached to CATnip, making the "auto-staking" CATnip balance visible to users is very important right now. I'll have a rudimentary solution ready for this via discord in the coming days and I'll consider additional ways to do this on-chain, too.
To provide full dust-proofing of all cuddles we'll still need some more SP, too. If you want to, you can help with that:
You can buy some CAT for the fixed price of 0.01 STEEM each, simply by sending STEEM to @catnet. I've heard rumors that a certain someone is also sending an additional 10% CAT-bonus from their own pocket in appreciation of such purchases, but that's probably a limited time offer and it can't possibly last forever.
You can also delegate some SP to @catnet and that will be reimbursed, too. If you're only doing this for the profit, though, please keep in mind: The informally not-agreed-upon payment-rates for user-delegations are quite attractive right now but these conditions will be subject to change in the near future.
Last but not least, @fraenk'ly speaking, just my personal opinion, but CAT on the open market is being traded for a decently low price right now, especially considering the possible benefits of just hodling a good amount of it. @catnet itself will always remain neutral and not interfere with any market activities besides maintaining the pricing-limit via a sell-wall, but I myself, @fraenk, I'll probably start buying up some of that cheap CAT very soon, this ominous 10% bonus has to come from somewhere, too, right?!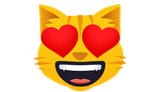 cuddling helps to stay healthy
meow!