Crypticat and the Coon have had many adventures over the past year and we haven't had the time to share them all with you. While these are just a few of their photos, we felt the need to immortalize them on the blockchain so enjoy!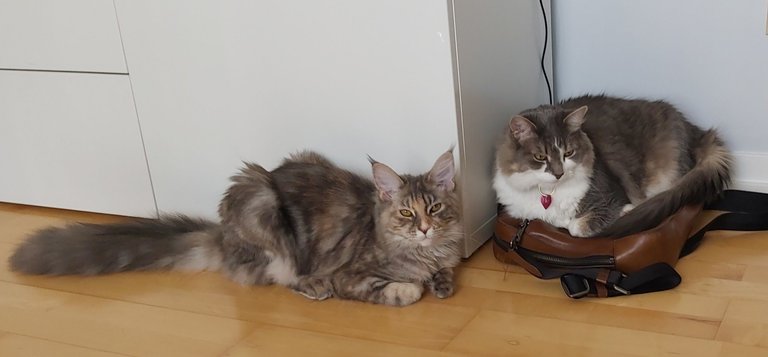 A briefcase left on the floor makes the perfect bed for a cat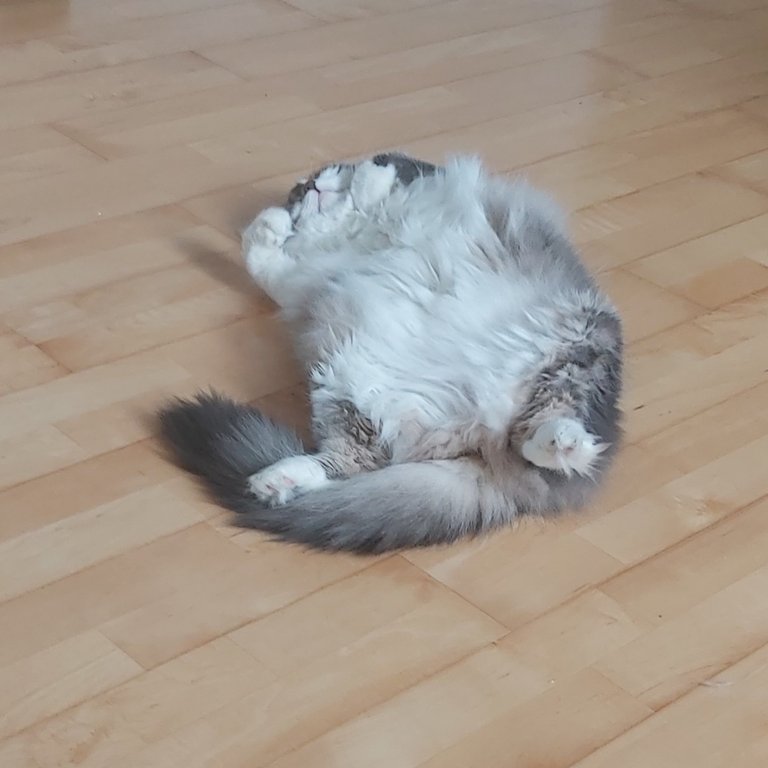 Cats clearly don't need beds. Yes, she has gotten big, must have been the covid 15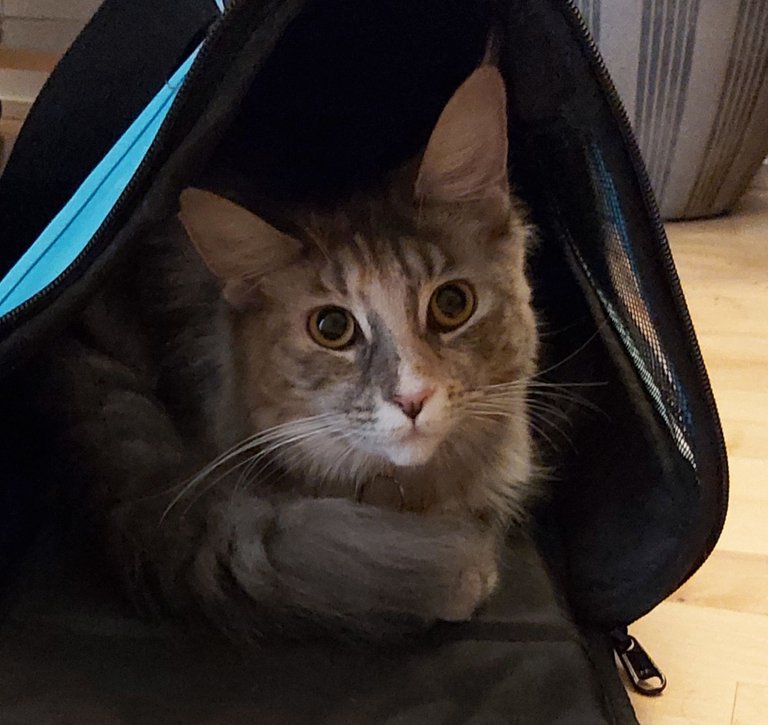 At this point, The Coon hadn't realize what the bag is for
Coons are fun but the trade off is you can't keep things that will break anywhere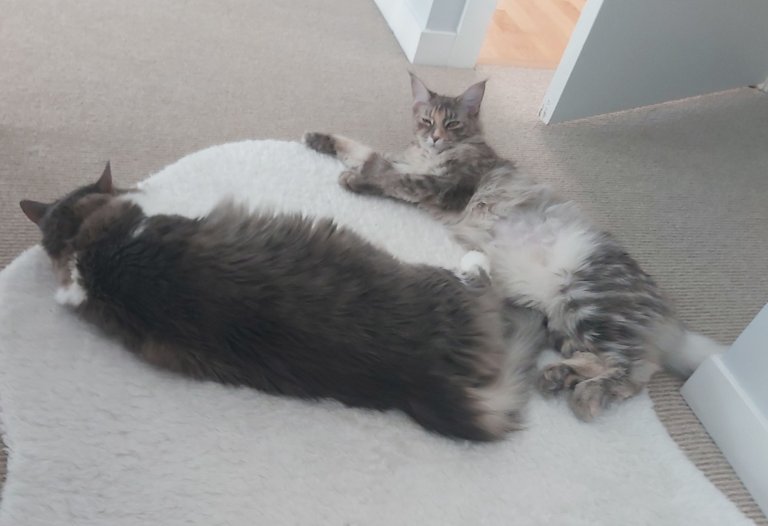 While certainly not best friends, they tolerate one another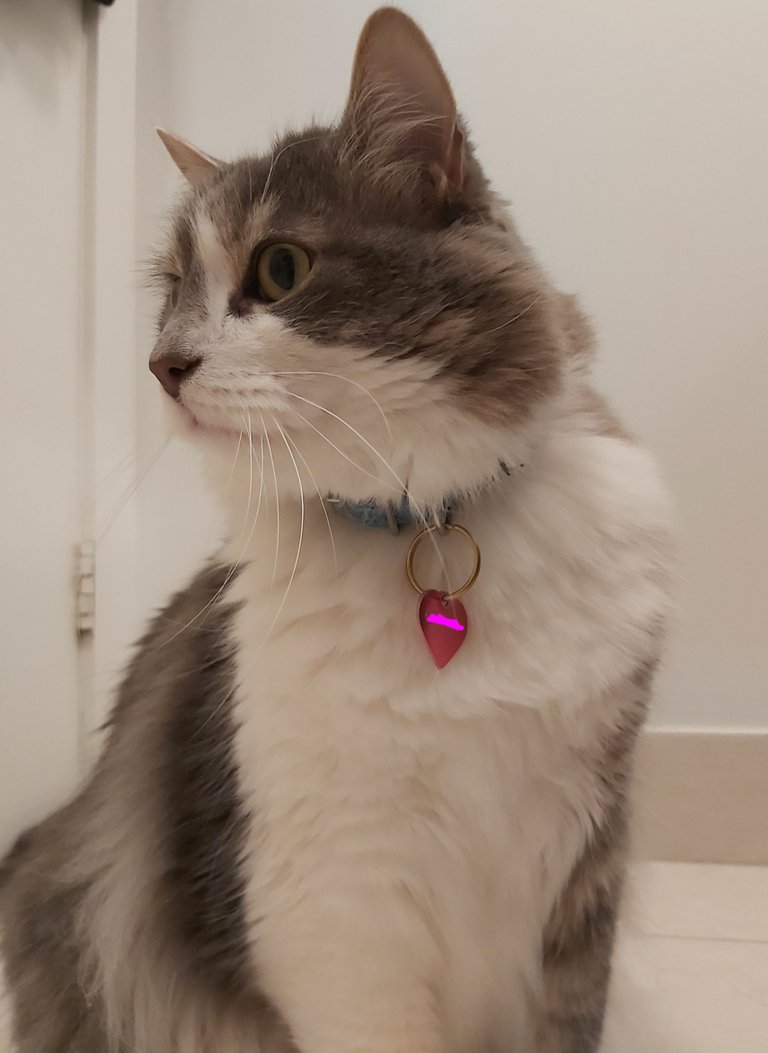 Crypticat is still my favourite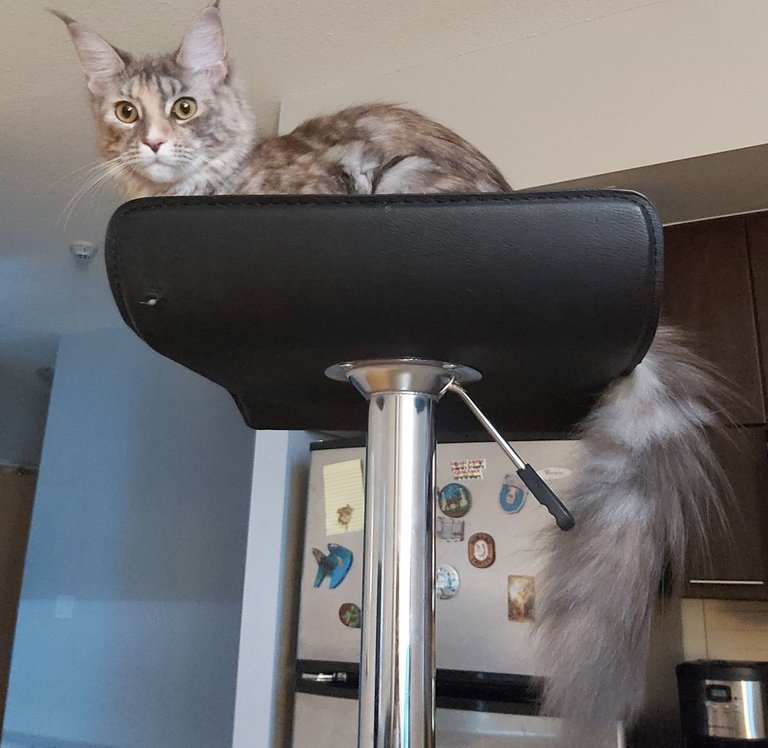 But not as fun nor adventurous as the coon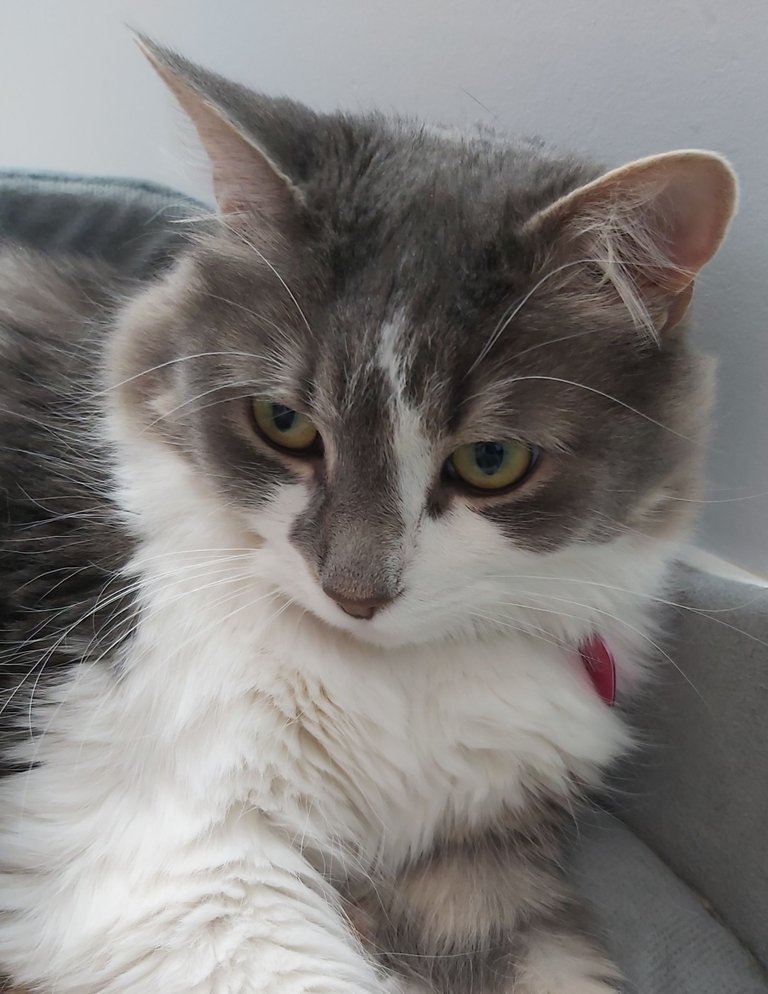 Who do you like more? Crypticat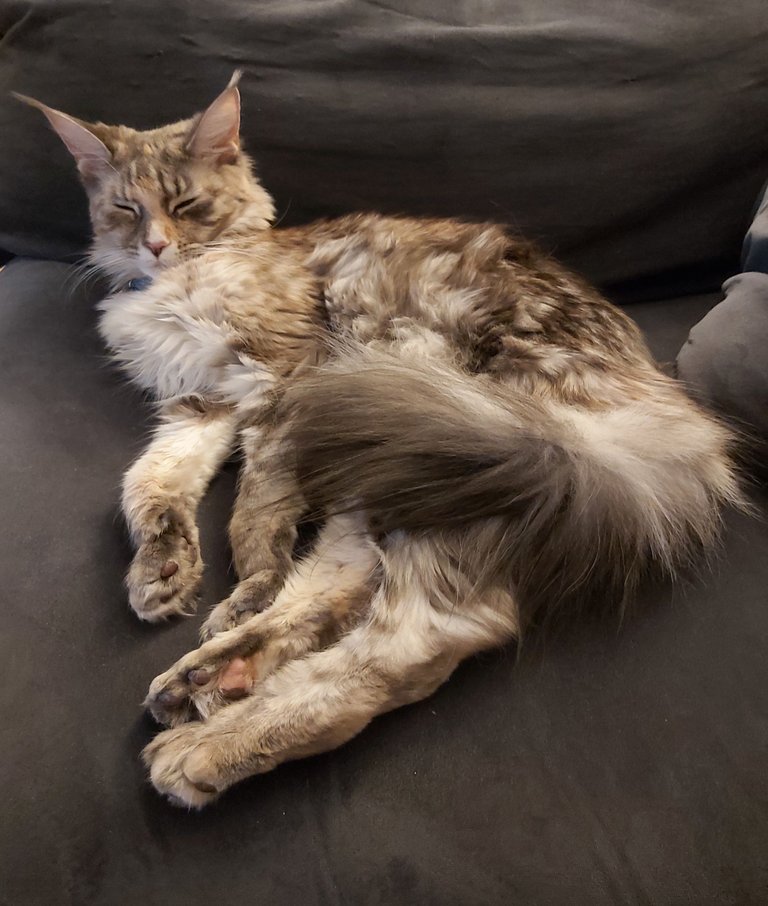 Or The Coon?