Sammi Jo's Fave' Toy......
Sammi Jo took to a small catnip toy that We call....: "Duck Duck"

Samantha was about one year old when She got Her 1st Duck Duck toy.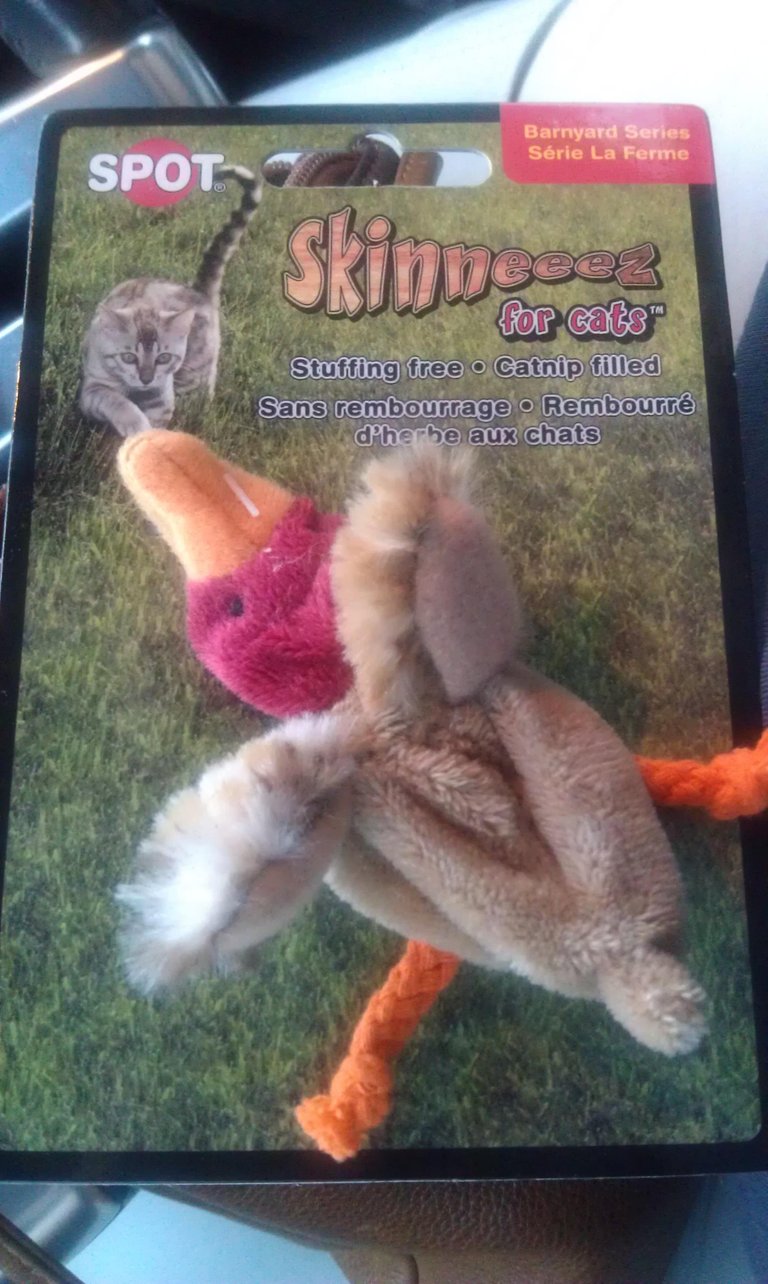 [https://www.amazon.com/gp/aw/d/B0028H1J6M/ref=cm_cr_arp_mb_bdcrb_top?ie=UTF8]
It was strange how much She liked it. We noticed right away that wherever Sam Sam went the Duck Duck would be there. We have bought upwards of 30-ish of them in 9 yrs. I wonder if She eats them, they seem to dissapear...?
At an early age, She would go and look at the kitty toys and juss walk away.....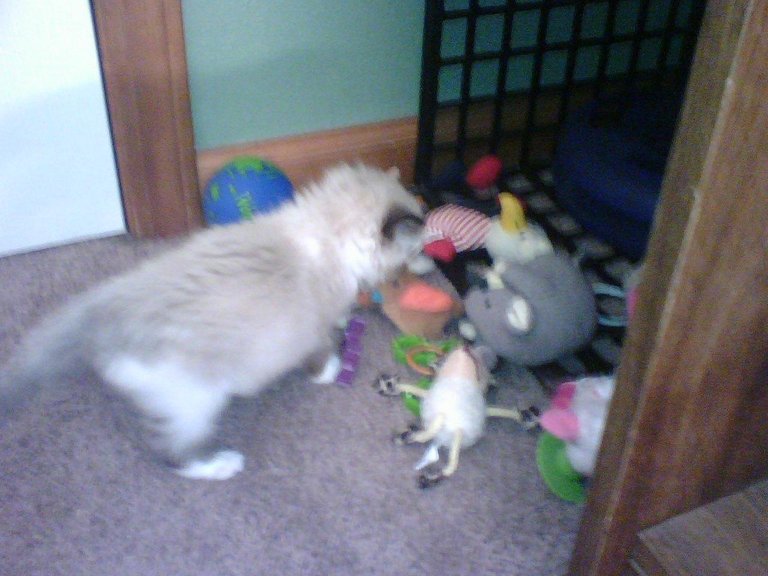 But with Duck Duck it was different. She was very possessive of them. She would growl and hiss if We would try and take one away from Her......
We have some early videos of Sam Sam as a Kitten fighting to protect Her DUCK DUCKS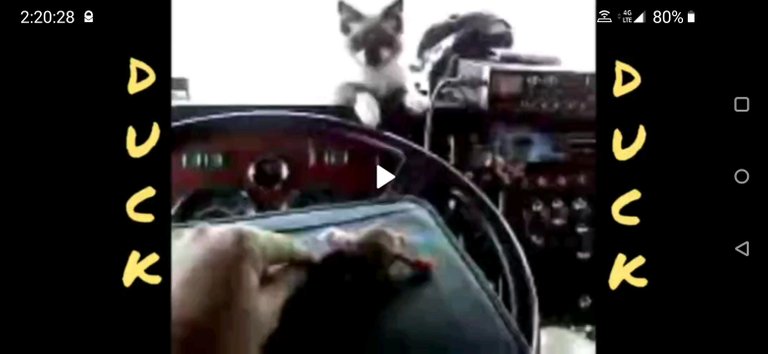 Horrible Video Quality..... It was taken on an old 3g Verizon flip phone. But this is the first video We have of "DUCK DUCK."
[
]
Sammi Jo was the offspring of 2 very wild Ferals. The first 3-4 yrs. I donated plenty of blood to prove it. She is still a BOSS KITTY @ 9 Yrs. old. But not mean, unless provoked.
I have learned who is in charge and I do not cross that line with Sammi Jo.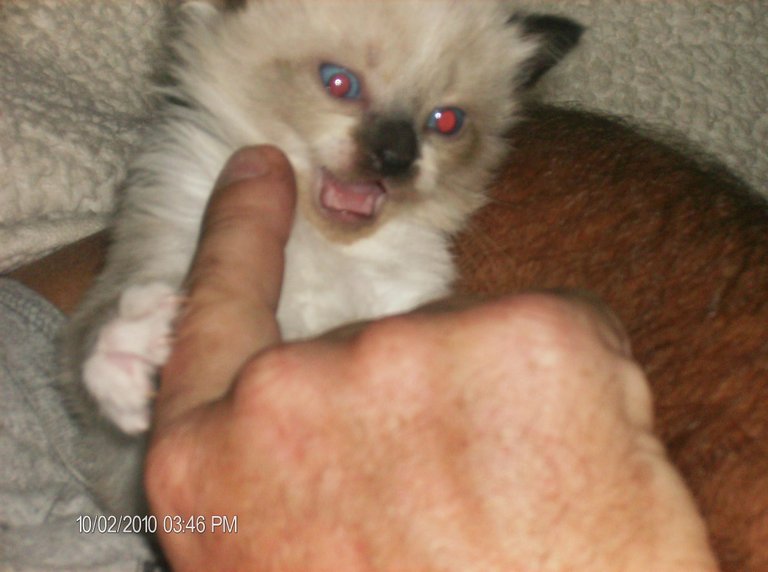 She now brings Me "Duck Duck" as a gift for returning to Her. 5 min. Or one hour, DUCK DUCK will be waiting for Me, on my seat in truck, or on the floor in front of door.
When She was 4-5 yrs. old, I would repeat over and over..... "Duck Duck.... Duck Duck."
And sometimes..... Not always, She would go find one and bring it to Me.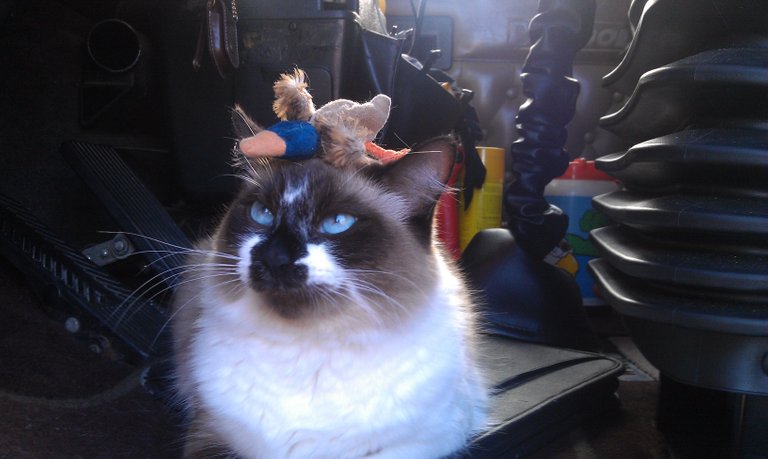 We tried other toys early on, it was hard work for both of us.....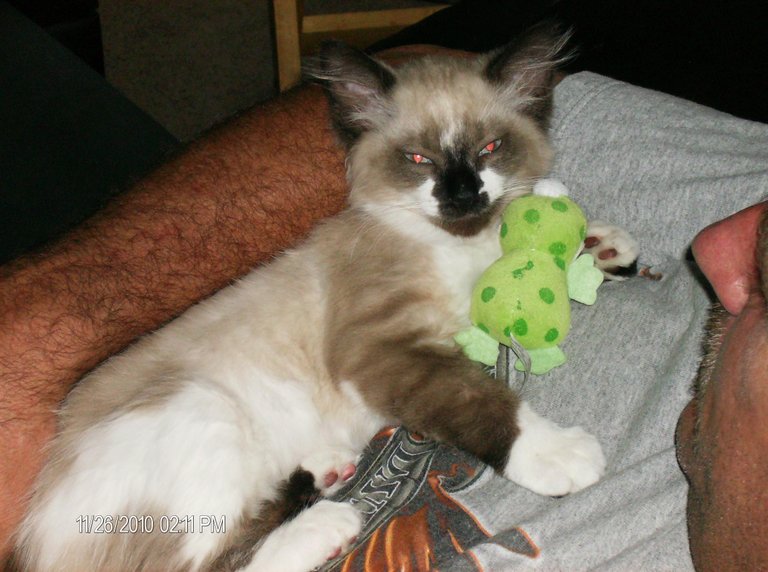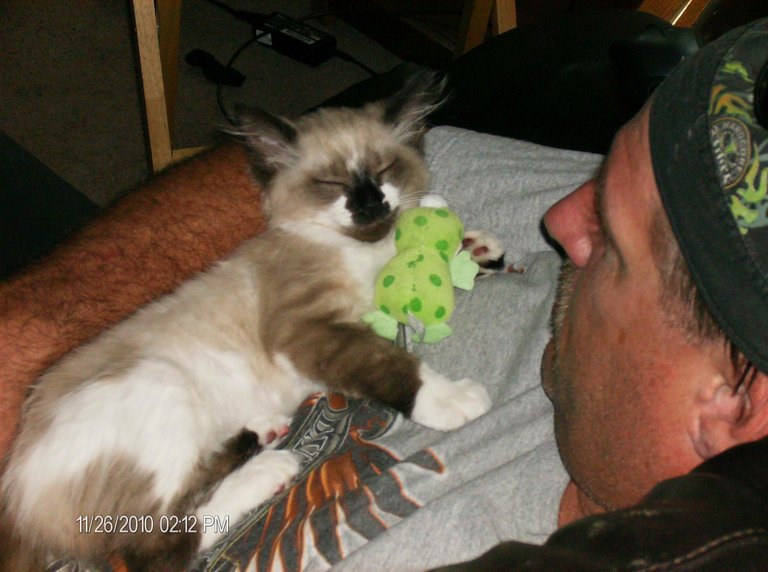 We would have to take "Cat Naps" as We were just exhausted from all the searching for the Purrrr Fect Toy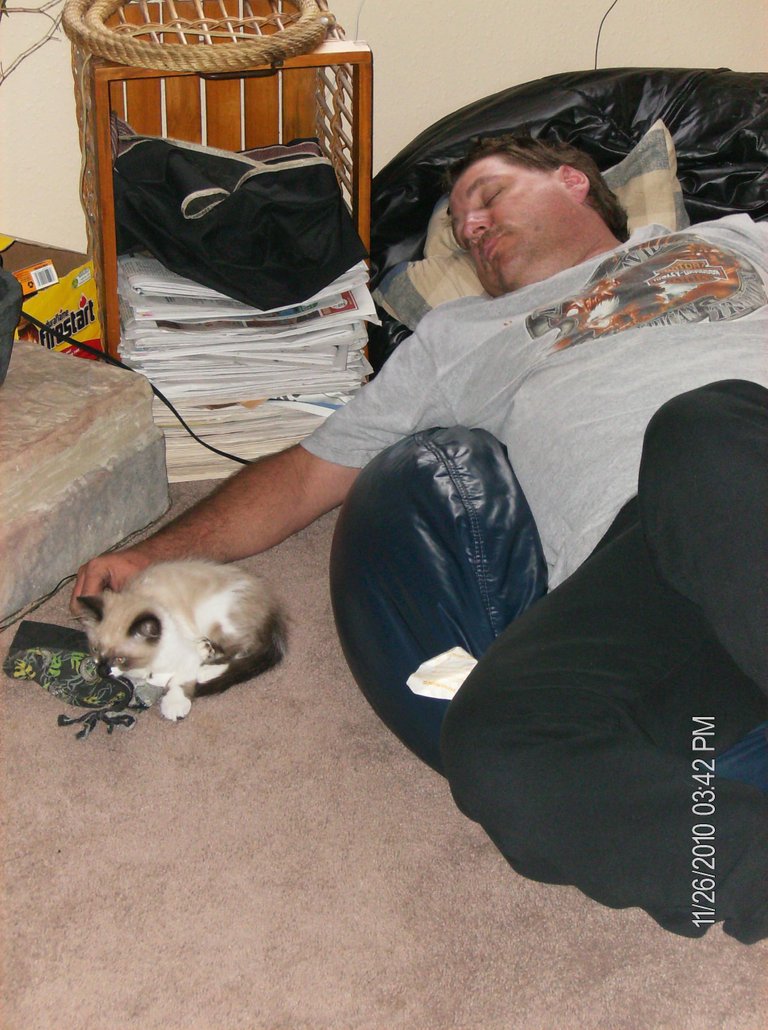 I even tried to get Samantha to pick a toy to order from a magazine.....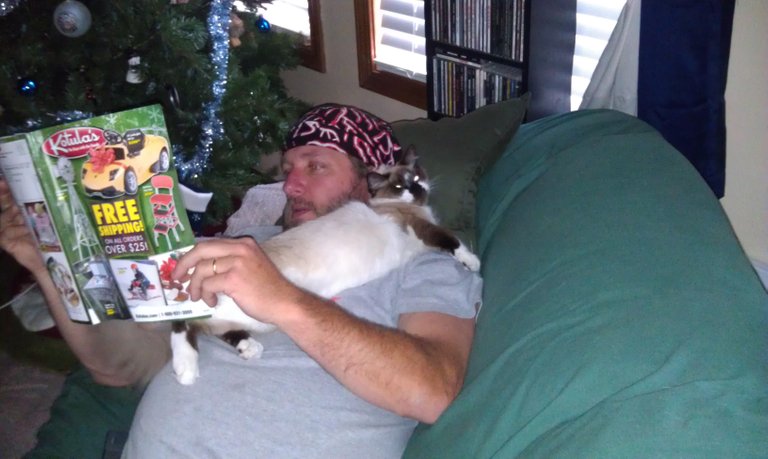 Such hard work...... Time 4 another "CATNAP..!!"

I think it was Her 1st birthday or shortly after when We brang a DUCK DUCK home.
Toy problem solved..... Thank You Skineeez for DUCK DUCKS..!!
Cuz a Happy Sammi Jo......
Makes a Happy KrazzyTrukker......
Keep on KrazzyTrukkin'
Please.!! Go back and read the Sammi Jo Story from the start. A Cat who saved 2 peoples relationship and maybe even their lives.... Divine intervention...? You be the judge...?!?!
Chapters 1-4
https://steemit.com/catsofsteemit/@krazzytrukker/sammi-jo-a-rescue-story-cont-chapter-4
Chapter 5
https://steemit.com/catsofsteemit/@krazzytrukker/sammi-jo-a-rescue-story-chapter-5-sammi-jo-gone-wild
Chapter 6
https://steemit.com/catsofsteemit/@krazzytrukker/sammi-jo-a-rescue-story-cont-chapter-6-cat-daddy-2-the-rescue
Chapter 7
https://steemit.com/catsofsteemit/@krazzytrukker/chapter-7-meet-mr-jax
Chapter 8
https://steemit.com/catsofsteemit/@krazzytrukker/sammi-jo-s-spay-operation-no-pain-killers
Chapter 9
https://steemit.com/catsofsteemit/@krazzytrukker/chapter-9-walking-the-dog-cat-the-walkabouts
Chapter 10
https://steemit.com/lava/@krazzytrukker/chapter-10-lava-needs-rescued
Chapter 10.5
https://steemit.com/catsofsteemit/@krazzytrukker/chapter-10-5-the-vet-visit-and-lava-s-furr-ever-home
Chapter 11
https://steemit.com/catsofsteemit/@krazzytrukker/chapter-11-sammi-jo-hangs-herself