If freedom is among your concerns, then it will come to freedom of speech, freedom of internet, freedom of information and the list goes on. And what usually opposes freedom, is censorship.
In this post, I want to discuss each type of freedom in terms and in definition and talk about how we can stop or relieve the process of censorship in today's world, to make it a better place to live.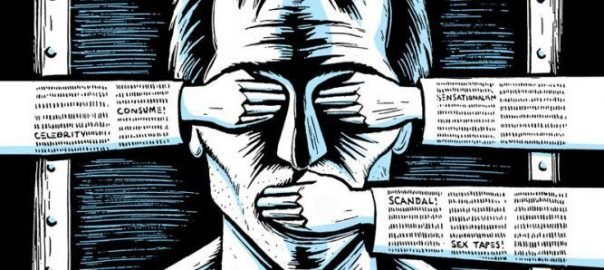 Censorship is the prohibition of any type of information delivered to us, like websites, books, films, news ... that are considered obscene, politically unacceptable, or a threat to security, by governors and people who have the power.
So we have:
some content or information
people who are eager to have these information
regulations and rules and concerns by governors
then we have: Censorship!
Things haven't been like this all the time. there was a time, when the media and the major flow of information was CENTRALIZED and Media was under control of those who hold the money and power. the time which everybody believed Dan Brown who said "History is always written by the winners."
But we stepped in the age of:
Decentralization
Napoleon once said, 'What is history, but a fable agreed upon?"; but Napoleon hadn't heard of Social Medias and Web3.0! Centralized media platforms, which were almost always in the favor of the rich and the powerful, have been dominant for so long that many people have forgotten there is a better way to make the information spread.
Internet put an end to that oblivion and inattention.
Today media shouldn't be submitted to a central authority, subjected to editorial policies and stored on servers in ever larger data-centers, anymore! the Blockchain has changed many things.
have you heard of DNN as an example? DNN, or Decentralized News Network, is a news platform, combining news creation with decentralized networks to deliver factual content, curated by its community.
Steemit, Medium, Steepshot, Busy, DTube, Peepeth and many other DApps are getting developed everyday to make us sure, that we are not going back to centralized flow of information anymore!
Internet freedom
Regretfully though we are living in 2018, many governments in the world are still dogmatically increase their efforts to manipulate, emulate and monitor information on internet, threatening the notion of the internet as a liberating technology. Countries like Saudi Arabia, Bahrain, Belarus, China, Cuba, Ethiopia, India, Iran, Syria, North Korea and more, are intensively censoring the information flow on internet.
Of course there are examples in contrast: Iceland ranked first as the nation with the most Internet freedom, almost no censorship on any type of media or information and almost everyone in the households, connected to the net.
Freedom of information
Freedom of information is an extension of freedom of speech, a fundamental human right recognized in international law, which is today understood more generally as freedom of expression in any medium, be it orally, in writing, print, through the Internet or through art forms.
Wikipedia page for Freedom of information
How can we help stopping the censorship
If you haven't ever thought about it, please read the rest of this post! Because I believe it takes all of us to stop this humiliating phenomena.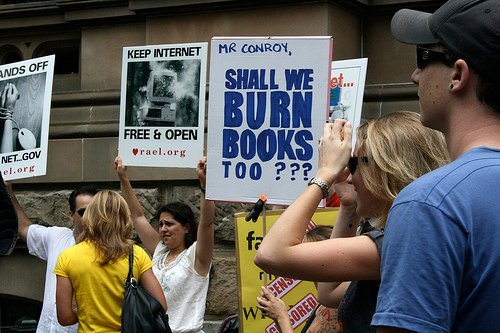 Read more, get involved and spread the truth
here comes this controversial word: TRUTH... yes, everything you spread should be based on facts and you should have measured its truthfulness in a way. spreading nonsense and fake news is as bad as censoring the truth.
Express yourself and speak out
enjoy every right and opportunity to do that! write blogs, tweet, post on social media .... about the right things you have in your mind and about how things should be. don't imagine anything behind red lines. respect others with a right attitude but challenge any idea in the world.
Adopt more decentralized products and help more people to do so.
Cryptocurrencies vs Fiat money is an example. encourage people to use crypto instead of fiat money for more life activities they do.
Use VPN and Proxies to keep your anonymity and help others to do so
Again, the Blockchain is an ultimate answer to censorship, and here is how: https://fee.org/articles/the-blockchain-can-solve-internet-censorship-and-copyright-issues/
image sources: