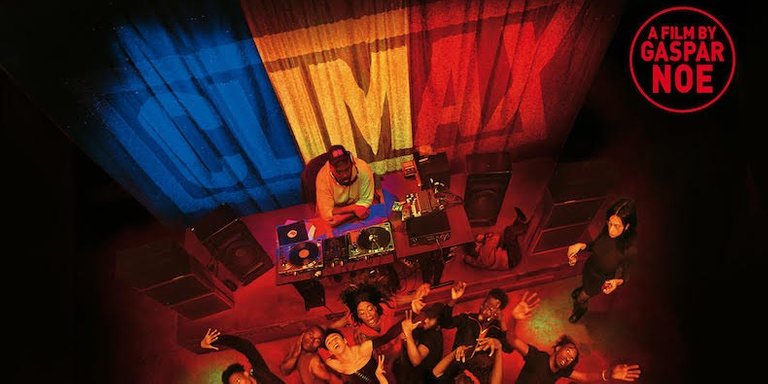 ---
I have already said several times that recommending horror films is difficult, because although fear can be very subjective, the closest thing to reality is to say that horror films mostly have a bad finish that ends up being, for many, something that causes more grace than fear. However, that horror cinema is "bad" is not a rule, and even if it were, it is well known that there are always "exceptions to the rule", such as Hereditary, The Exorcist, The Conjuring, and several others . The common denominator between the films I just mentioned, and most films of the genre, is that they end up being fiction or touching the same theme: the supernatural. So, for a skeptic, films of the genre, however well made, can be pure entertainment and not cause real terror, but what happens when the film is based on a true story?
Ya he dicho varias veces que recomendar cine de terror es difícil, porque aunque el miedo puede ser muy subjetivo, lo más acercado a la realidad es decir que el cine de terror en su mayoría tiene un mal acabado que termina siendo, para muchos, algo que cause más gracia que miedo. Sin embargo, que el cine de terror sea "malo" no es una regla, y aunque lo fuese, se sabe perfectamente que siempre existen "excepciones a la regla", como lo pueden ser Hereditary, The Exorcist, The Conjuring, y varias otras. El común denominador entre las películas que acabo de mencionar, y la mayoría de películas del género, es que terminan siendo ficción o tocando el mismo tema: lo sobrenatural. Así que, para un escéptico, las películas del género, por bien realizadas que estén, pueden ser puro entretenimiento y no causar verdadero terror, pero, ¿qué pasa cuando la película se basa en una historia real?

---
We well know that The Conjuring is based on one of the most interesting cases in the Warren files, but, going back to the point above, it may be fiction for many. So if you are a fan of horror movies (although the movie is more for horror), but you are not a fan of fantasy, it is time for you to see Climax.
Bien sabemos que The Conjuring se basa en uno de los casos más interesantes de los expedientes Warren, pero, volviendo otra vez al punto de arriba, puede ser ficción para muchos. Entonces, si eres fanático del cine de terror (aunque la película se va más para el horror), pero no eres muy fanático de la fantasía, es hora de que veas Climax.
---
Climax, the latest film by Gaspar Noé, tells the story of a group of dancers who are drugged without their consent at a party that lasted three days on the outskirts of France. The movie is based (albeit very loosely, to tell the truth) on an event from the 90's. And if the idea of making a horror movie with such a common plot as drugged people dancing doesn't catch your eye, the photography, direction, and acting really will.
Climax, la última película de Gaspar Noé, relata la historia de un grupo de bailarines que son drogados sin su consentimiento en una fiesta que duro tres días a las afueras de Francia. La película se basa (aunque muy vagamente, a decir verdad) en un hecho de los 90's. Y si la idea de hacer una película de terror con una trama tan común como lo es gente drogada bailando no te llama la atención, la fotografía, la dirección y las actuaciones realmente lo harán.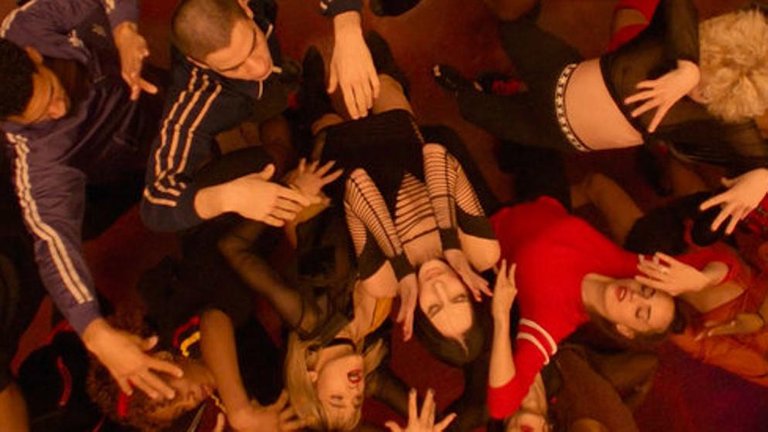 ---
So why would the movie be horror? Because any type of cinema that makes you feel repulsed is classified as horror cinema, and the film, with its camera movements, which accompanies the characters in their descent into the madness of a bad trip, does nothing more than cause you feelings of panic, paranoia and anxiety, in addition to an incredible fear that takes hold of you throughout the second half of the film, not knowing what people are capable of in this "festival" of music, colors and emotions that you the director is making out.
Entonces, ¿por qué la película sería de horror? Porque se califica como cine de horror a cualquier tipo de cine que te haga sentir repulsión, y la película, con sus movimientos de cámara, que acompaña a los personajes en su descenso en la locura del mal viaje, no hace más que causarte sentimientos de pánico, paranoia y ansiedad, además de un increíble miedo que se apodera de ti a lo largo de toda la segunda mitad de la película, al no saber de qué son capaces las personas en este "festival" de música, colores y emociones que te está haciendo ver el director.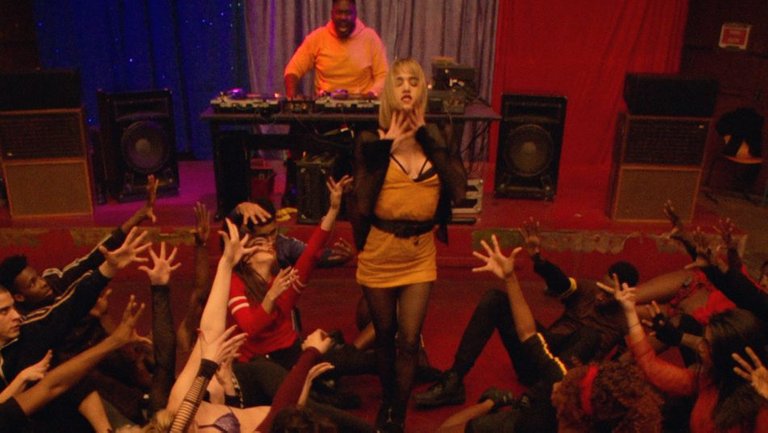 Consider to follow our curation trail on steemauto We thanks all the support.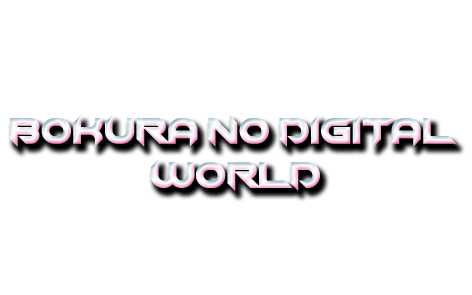 To all of you artists out here at Steemit! If you ever are lost please join Bokura No Digital World at our discord chat


All Rights Reserved - @Takeru255