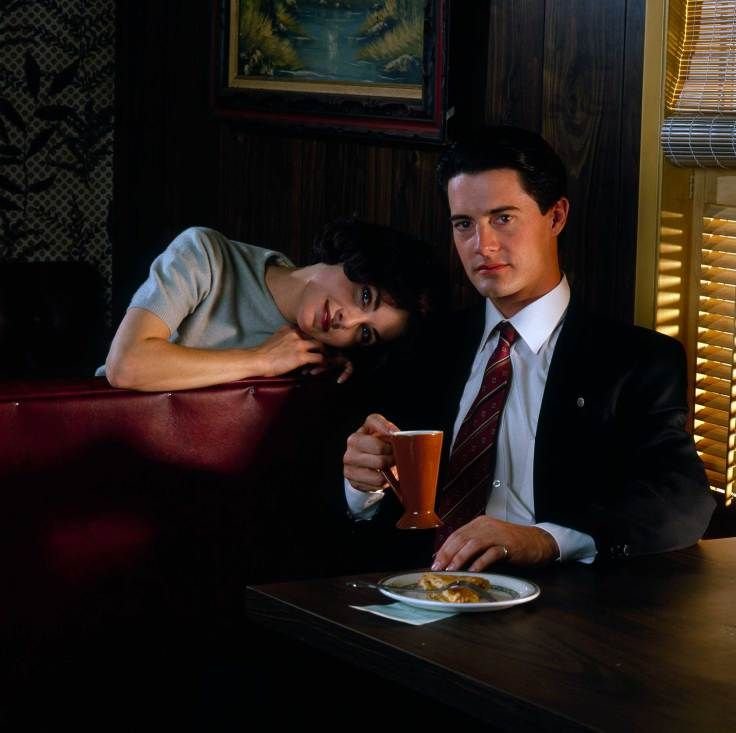 This is a little treat for all you Twin Peak fans and sweet tooths out there. I made a cherry pie inspired by Norma's famous cherry pie that she serves at the RR diner in Twin Peaks.
In this mysterious small town in the American countryside, a high school girl is murdered and the great FBI agent mr. Dale Cooper arrives in town to investigate the murder. The first thing he does is to visit the double R diner and eat some Cherry pie and a black cup of coffee. He really loves coffee too. I have to agree with him, nothing beats a good, black, cup of coffee and a slice of cherry pie. Throughout the TV series there are many cherry pie scenes shot in the Twin Peaks diner and they perfectly captures the American essence. I think David Lynch is one of the greatest artists we have and his TV series Twin Peaks is a true masterpiece.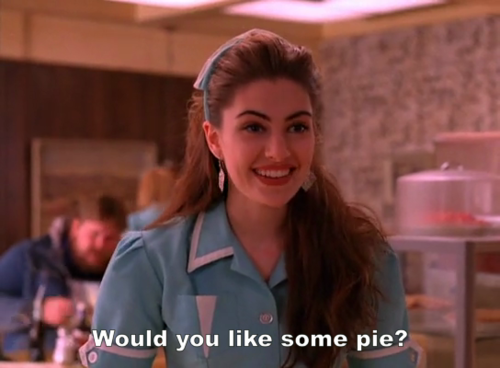 In this post I will share with you the Twin Peaks Pie I made this afternoon. Yesterday I picked berries from the magnificent cherry tree in my garden.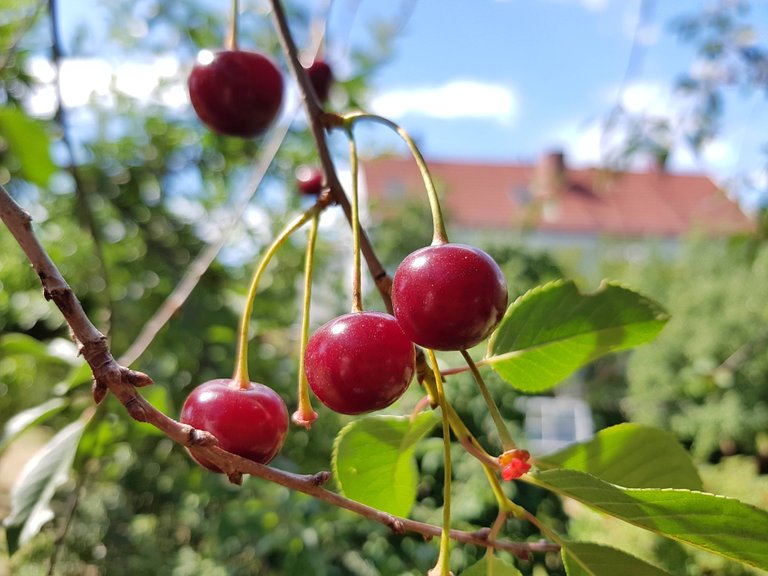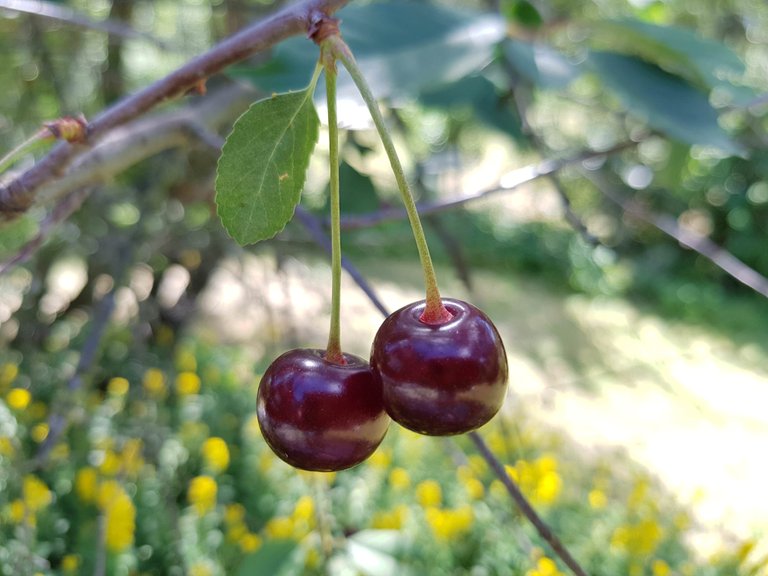 I had to climb a ladder to reach the berries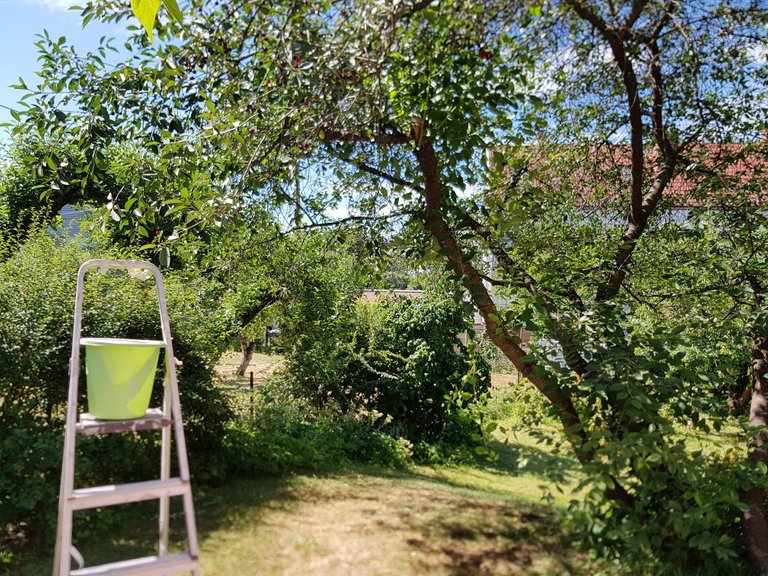 It took me some time to remove the pits from all these berries! I found a great tip on google, if you don't have a cherry pitter you can use a normal chopstick. I wonder what people did before google, when they did not have the entirety of human knowledge available at their fingertips.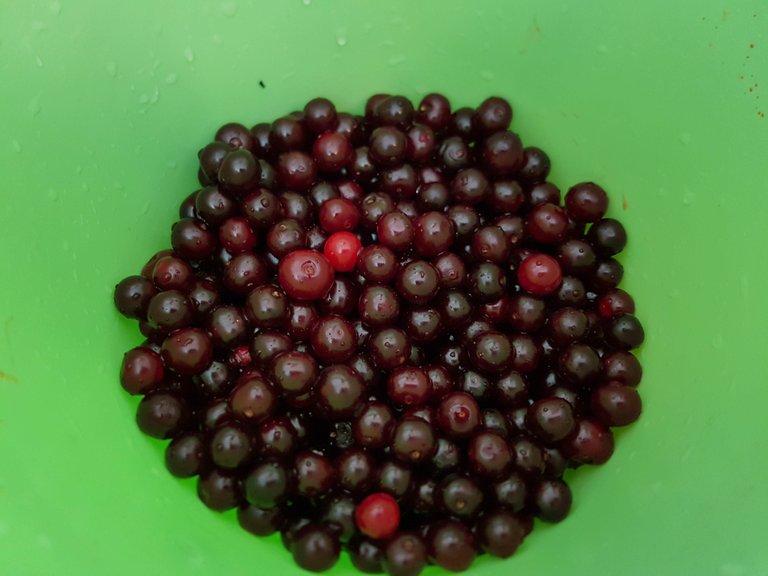 Making the cherry filling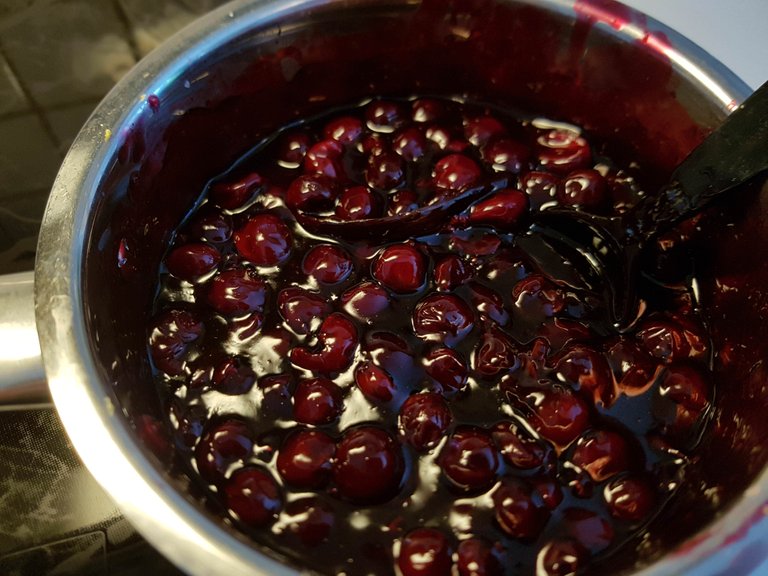 I made a little palm tree decoration on my pie, here it is before baking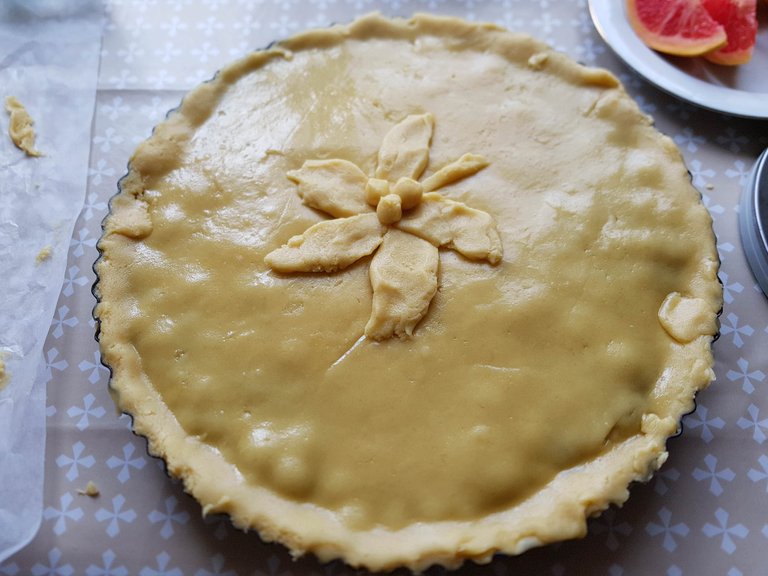 This is how it looked when finished. I remembered too late that the pie should have some cuts in it to allow the steam to get out. The filling was a bit too runny but very very good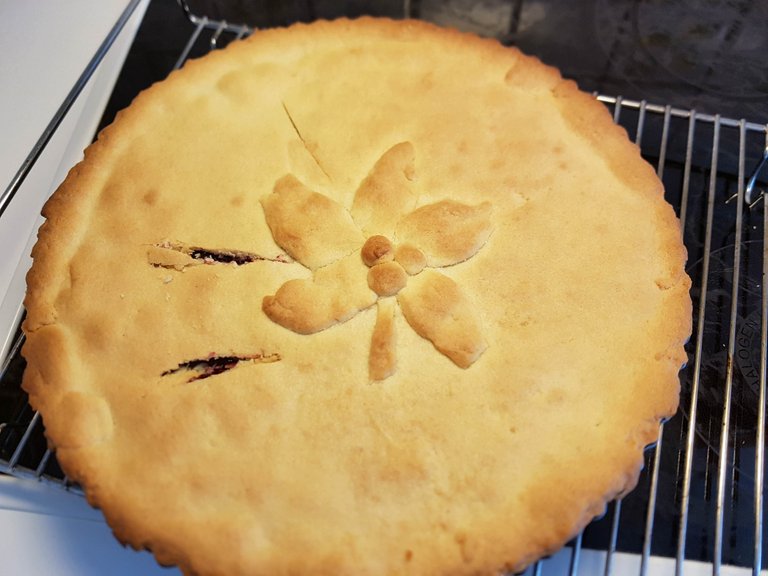 Here is my version of Norma's famous cherry pie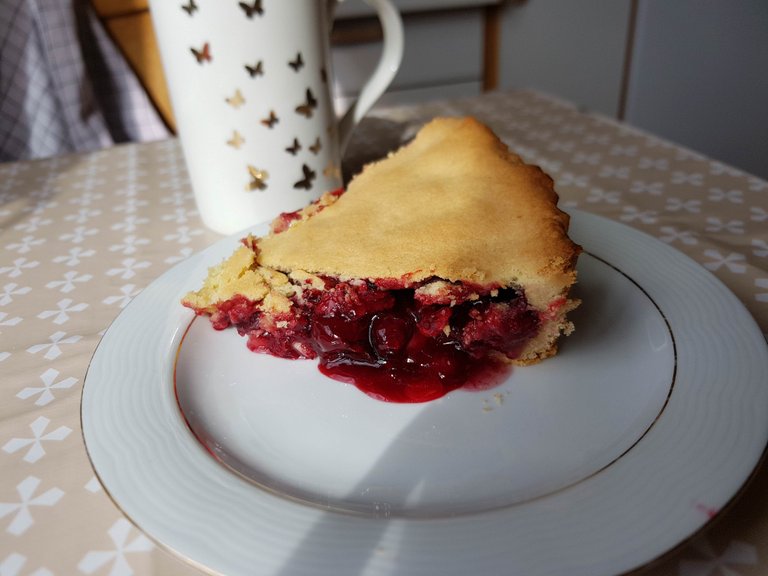 David Lynch as FBI Deputy Director Gordon Cole, enjoying "massive quantities" of Norma's Cherry pie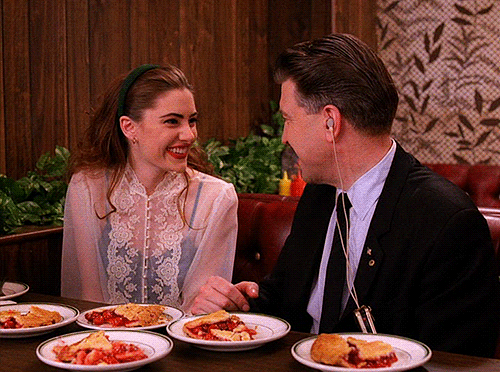 I hope you enjoyed this Twin Peaks / Cherry pie post, I wish you a wonderful day
With Love
Camilla
Image sources:
https://laurencbyrd.wordpress.com/2017/05/19/twin-peaks-and-stars-hollow-a-visual-representation/
https://no.pinterest.com/eure2147/twin-peaks/
https://giphy.com/gifs/david-lynch-yxLGJD2RrIpAQ
https://wifflegif.com/tags/294347-cherry-pie-gifs
I mixed two recipies to make this pie:
https://www.detsoteliv.no/oppskrift/kirsebaerpai-cherry-pie
https://www.aperitif.no/oppskrifter/oppskrift/kirsebaerpai/321283