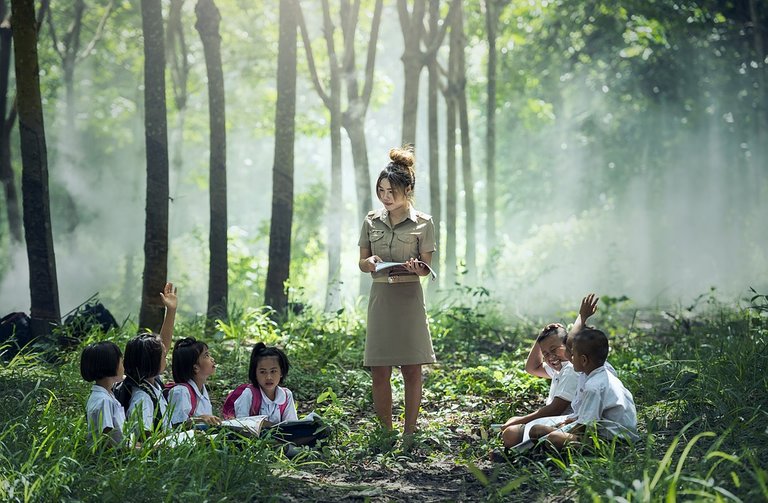 Blessings my friends, it is this opportunity I want to share with you what I have learned with each given teaching, through our healthy walk with a different lifestyle.
The characteristics of the teacher do not instruct in a different vision of life with the blessing of the highest God, since a teacher is one who puts all his effort to learn to learn. Through the word of God, scrutinizing and deepening the sacred scriptures to share a teaching based on the word of God; and building the heart of man, at the same time it is a gift given by the grace of God. (Romano 12. 6-7).
The teacher stands out for the ability that God has given her to teach; our Lord and Savior Jesus Christ is the best example we have because it was is and will remain, the Master Teacher, and his word is still alive, is he who instructs us that the Christ who lived in Jesus now lives within us, ( Jesus was called 60 times Master) examples. (Matthew 8:19, Mark 9:38).
A good teacher must first have a clean, pure heart, a good personal relationship with Jesus Christ living obedience in the word of God with a positive attitude, must be a person with authority and sometimes the teaching must be with a hard word of agreement direct the Holy Spirit. As the case merits.
A teacher must have a responsible attitude towards continually reading the sacred scriptures, you should advance propose the sermon or teaching to which fence to refer to the anointing, grace and power of God be upon which is through the holy spirit and thus the disciple can receive the clear and understandable message. Similarly, the teacher and pastor have something in common that is to preach the word and care for their flock. (John 21. 15-17).
Blessings @blancabonilla