I found myself this morning cresting a hill on my morning commute and the view of the Cascades was simply breath taking. I have a sort of iPod in my head... it holds all the songs I've ever heard I suspect... the view caused it to hit "play" and I found myself humming the hymn "For the Beauty of the Earth"
This prayer emerged as I partook of God's incredible beauty.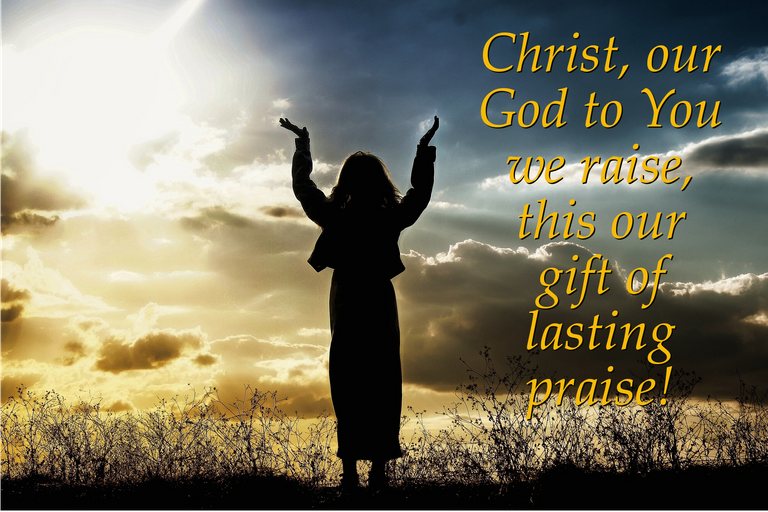 Image Credit - Pixabay CC Use 0 Permitted, Lyric Edit: @genxrev

What a stunning day today Lord. The sun blazing... the air so crisp. I feel this day to be prepared just for me (I know it's not
just mine
... but sometimes it sure feels like it... I'll share... I promise!)
An advent of Beauty... and I am in Awe.
Who are we that you are mindful of us?? Weak and small... brash and stubborn... sniveling and ungrateful... questioning doubters... how do we have such gifts...
...of life
... of creation
... of goodness poured out
... of purpose and calling and opportunities to bless and serve and love
... of Your abiding presence
... of your Son who calls and names us "friends"
Who are we that you are mindful of us? You gave us such capacities and even power... to create... to share... to shoulder... to laugh... to bear... to forgive... Yet we too often use our power more to our own ends than to Yours.
...and yet you remain, patiently abiding with us...
shaping and molding...
reminding and reconciling...
forgiving and redeeming...
God you are Good
In the beauty of this dawn... I have no better words that even come close to speaking the awe welling up within me. You are truly, firmly, enduringly, fiercely, compassionately, everlastingly Good...
... and I thank you for this...
and...
so...
much...
more!
Amen



I want to say "thanks" for sharing this adventure together. If you find these prayer times to be valuable, would you consider reSteeming them? For those interested I have recently opened a series up called the "Theology of Steem" where I'll be looking at various aspects of this Steemit experience through a theological lens. The opening post, where I explain this hair brained idea can be found here
The AudioPrayer version of this prayer expereince will be posted here
Peace,
@genxrev