Even it comes every year, this time is always special!
Gifts, athmospere, nice food... You all know what am I talking about.
Last night we had traditional Christmas dish (Fried carp fillet with potato salad) Sorry I did not take picture of him 😋
And today we enjoyed traditional czech dish (Roasted pork with sourkraut and potato dumpling) - see on photo.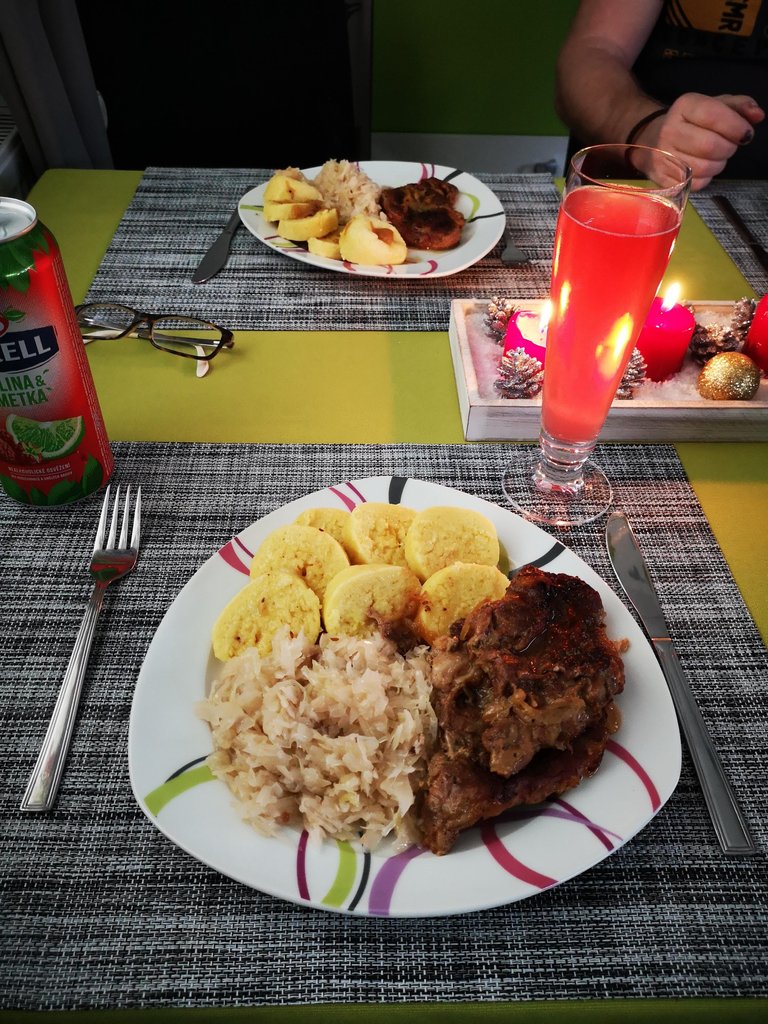 I wish you all Merry Christmas 😊🎉🎉🎉🎄🎁
Also one question for you!
What's your traditional christmas food?
Please tell me in comments 😊🙏