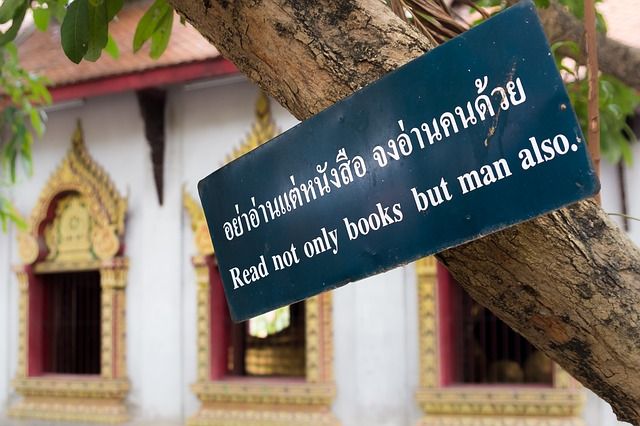 The Independent Clause
The independent clause is a clause or a sentence phrase that stands alone. These are used in sentence diagrams. Its antithesis is a dependent clause. An example of an independent clause is, "A cat eats a rat."
A dependent clause is a clause or a sentence phrase. that does not stand alone. In sentence diagrams, a dependent clause is grammatically called a fragment. An example of a dependent clause is "Because the rats are pests"; the sentence structure sure sounds like a fragment (even if you were typing on a word processor application on a computer, it would show a green underline which requires a grammar check).
While independent clauses and dependent clauses are not only limited to sentence diagrams, they are also reflected in humans and many other objects in pairs. A pair is two dependent clauses that are merged into an independent clause. Shoes and socks are pairs. Animals are pairs. Humans and humanoids themselves are pairs.

It is written in 1 Corinthians 11:11: "In Yah-Hovah, however, a woman is not independent of a man, nor is a man independent of a woman." I, Juan Mirieth Auriel, say, "By the will of the Innermost, a man is dependent on a woman, and a woman is dependent on a man." In the name of truth, man and woman are a pair of human beings. Male and female are also a pair. A male needs a female, and a female needs a male. Man is created for a woman, and a woman is created for a man. In every man exists a female aspect; likewise, in every woman exists a male aspect. Little and behold: A man is not a man without a woman; likewise, a woman is not a woman without a man.
A man, or male, is a dependent clause. A woman, or female, is also a dependent clause. Uniting male (man) and female (woman) to one creates an independent clause. This independent clause is the will to return to the kingdom of his Innermost.
Please see also:
https://juanmiriethauriel.writeas.com/the-ancient-definition-of-marriage
From:
https://juanmiriethauriel.writeas.com/the-independent-clause