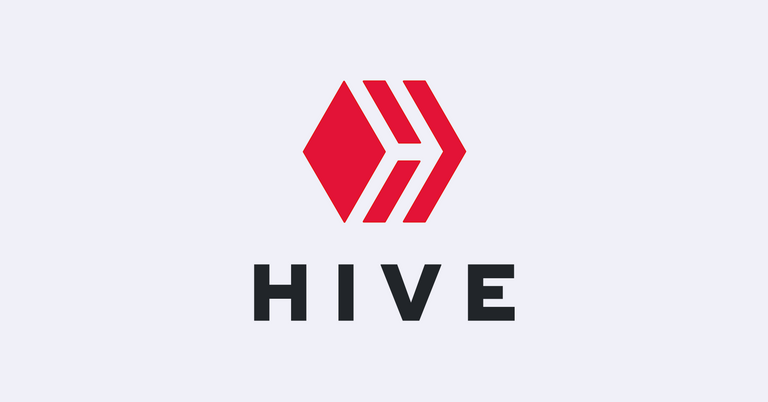 The buzz is real! After weeks of hard teamwork, we're announcing the launch of the new Hive blockchain.
This is an exciting time, and an opportunity to channel the love and power of a resilient and tenacious community into collaborative development for the future of social blockchain.
Hive is a passionate effort, created by a large group of Steem community members who have long looked to move towards true decentralization and to help develop the code base. The years of distribution issues and reliance on a central entity for code and infrastructure has been at the heart of a revolution of sorts, and the new Hive blockchain is the culmination of stepping up to meet the challenge of returning to shared values of protecting and celebrating the vibrant community that has grown around our ecosystem.
Check out the FAQ below for info on the launch of Hive.
---
What is Hive and why was it created?
Hive is a DPOS governance blockchain created by implementing a hard fork of existing Steem code.
The intention of this community-driven fork is to support and build on the strong Steem community values that have made our ecosystem so diverse and exciting. This new direction steps away from the burden of the Steemit Inc. ninja-mined stake, which has impacted the long term ability to work towards further development and decentralization for years.
Hive has begun with a talented and committed team of community developers who are already paving the way to implement much awaited improvements and robust new developments to the blockchain. It is exciting to see the community – from devs and business owners to passionate end users – stepping forward to embrace and contribute to the potential of Hive. This renewed spirit, combined with a renewed codebase and a focus on working more closely with the entire ecosystem, is key to the success and possibilities for the future of social blockchain.


What is the difference between Hive and Steem?
Hive is a fork of the Steem blockchain and runs completely independently from the existing chain. All valid accounts on the Steem blockchain will receive an airdrop on Hive. (more details below)
While the Hive chain is a fork of the Steem code, the intention is to take responsibility to build something even better. The initial Hive launch will be a direct copy of existing blockchain with a few small upgrades, which will allow us to get back to community discussion on the direction for future development, needed changes, and most wanted chain-level features.
The spirit of Steem and the goal of decentralization has always been to move away from a single point of authority, and to capitalize on and encourage the potential that has gathered in our community. Hive is drawing on the huge range of talent in our ecosystem to accelerate development, improve communication, and return to a focus on ease of use, onboarding, and marketing. The desire to move towards better decentralization and to connect people via blockchain has never been lost, and it's what makes Hive so needed now.


What happens when Hive launches?
When The Hive blockchain launches, existing Steem accounts will appear on the Hive Network as well. You will have two accounts: the current one on the Steem, and a new Hive account, which will be pre-populated with all of your current Steem content and information.
The history of these two accounts will be the same, but from the snapshot point onward, the accounts will be independent from one another. Actions you take on one network will not be reflected on the other. This means that future content and transactions will belong to whichever account you use.
If you post on Hive, it will not show up on Steem, and vice versa. The two chains will be completely independent of one another after launch.
When will Hive launch?
The Hive blockchain launch will be at 10am EST/14:00 UTC, Friday, March 20th. (countdown at https://hive.io/) All of the magic will happen this week! The snapshot and airdrop will take place back to back at the time of launch.


Where can I find Hive's code?
Here is the public open source repo for Hive:
As a STEEM holder, what do I get in the Hive airdrop?
All valid STEEM stakeholders will receive a perfectly mirrored balance of their current STEEM holdings in the new HIVE coin. This will include matching amounts of current liquid STEEM, Steem Power, and SBD. All other account state data, such as claimed accounts, delegations, etc. will be mirrored onto Hive.
For example: if your Steem account has 10 STEEM, 5 SBD, and 1000 SP, your new Hive account will have 10 HIVE, 5 HBD, and 1000 HP.
You will not need to claim anything. Simply log in with your existing Steem account details and you will have your new HIVE coins in your wallet and be able to start using the blockchain.
The Hive airdrop will only be performed on the current version of the Steem blockchain (as of the date of this post). Any "emergency hardforks" performed prior to the airdrop will not be eligible. Further, any exchange that participates in such a hardfork prior to the airdrop date will null and void the ability to participate in the airdrop for its off-chain balance holding customers.
How do I access my Hive account to post content and send Hive coins?
You can access your Hive account by simply logging in on the Hive Network using your existing Steem account keys. The first frontend available will be https://hive.blog. This is currently pointed at the Steem blockchain, but will be switched to Hive at launch time. Other popular interfaces are completing the switch over to Hive or finishing new products, and will be announcing when they are ready to use!


Who is behind the development of Hive?
There are currently over 30 experienced developers contributing to the new ecosystem, alongside many committed community members working on multiple aspects of Hive. These individuals may announce their participation through their own accounts in the future. This a true community effort, and therefore is open to all. Hive will remain open source, and open to everyone who wants to contribute to the future development of the blockchain. Testnet will be available after this post is published, so feel free to comment here if you would like to access and we'll reach out. The full codebase will move to a public repo on Thursday, March 19th, prior to launch. Updates will be made to this post and via this account.


What improvements have been added?
The most important improvements and decisions will be made after initial launch with a chance for proper feedback from the community. To successfully launch, there are some aspects that needed to be addressed immediately, including prevention of exchanges from participating in governance attacks (as we witnessed on the Steem Blockchain).
To prevent governance (or funding) attacks, a 30 day delay has been added on crediting vests towards witness and SPS votes. Further governance changes will need to be developed alongside the community.
This delay means that after an account "powers up" or stakes funds, there will be a 30 day delay before those vests can be used towards voting on governance (witnesses) or through voting in the SPS. For all other actions, there is no delay and vests are immediately available.
This is an initial way for us to mitigate this risk while continuing to improve the system as a whole, and without deciding on governance changes before returning to collection of wider community input.


Will all Steem accounts be included in the HIVE airdrop?
The goal of Hive is to continue moving towards true decentralization, and therefore the launch airdrop will include all accounts who have showcased these same values and shared goals.
The only accounts who will not be included in the initial airdrop are those containing the Steemit Inc ninja-mined stake, and those who actively contributed to (and publicly declared support for) the centralization of the Steem Blockchain.
These accounts can still choose to take part in the new chain and their accounts will exist, but they will not be included in the intial airdrop.


Important notes for cryptocurrency exchanges that list STEEM
Do you plan to support the Hive airdrop by taking a snapshot of your customer's Steem holdings at the time of the airdrop and credit them with a similar amount of Hive (Yes/No)?
YES) If you DO want to participate in the airdrop, please notify the Hive team that your exchange will distribute the airdrop on a pro-rata basis to your Steem customers (no fixed timeline for distribution is required), and the Hive account that corresponds to your Steem account will receive the airdrop at the time of the launch of Hive.
NO) If you DO NOT want to participate in the airdrop, please send out a notification to your Steem-holding users to forewarn them that you will not be participating, so that they can temporarily withdraw their Steem from your exchange before the airdrop snapshot date, if they wish to participate in the Hive airdrop.
If at all possible, please let us know by Thursday, March 19 if you will or will not be participating in the airdrop.
You can notify us by leaving a message on this post using your official Steem account, or you can contact one of our exchange liaisons:
Direct follow-ups will be made, but if we do not receive an affirmative response by days end Thursday, March 19th, we will assume that your exchange doesn't wish to participate in the airdrop for holding customer balances.
We're looking forward to the launch of Hive!
There's a lot to come during this extremely busy week, and this post and account will be updated to reflect new information as it becomes available.
Thank you for the spirit of community, and for being a part of the buzz. Looking forward to what's ahead for everyone who wants to get involved... #hiveisalive!