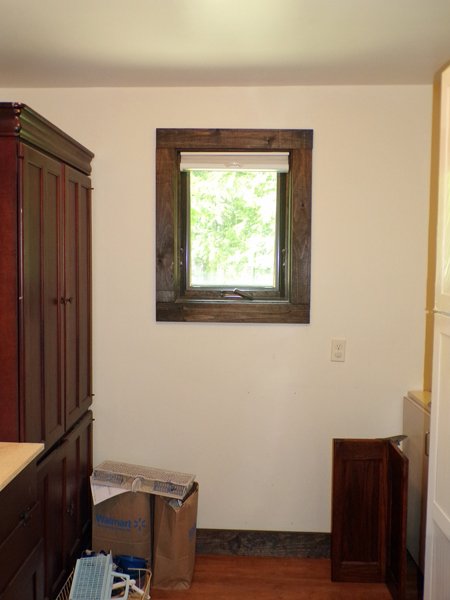 The carpenter got started on Monday in the new pantry putting the trim up.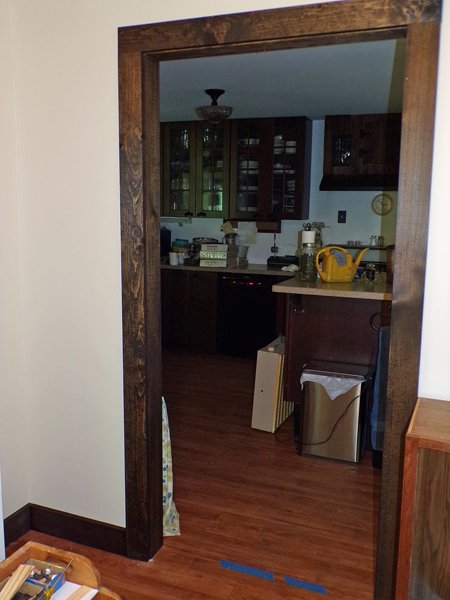 There wasn't a lot: the window, door, the corner by the door, and under the window by the floor.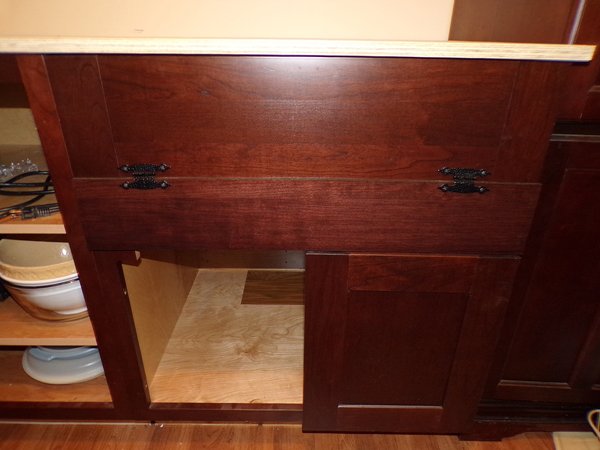 Once that was done, and he'd covered the holes in the sink base, he screwed all the cabinets together. He went to the lumber store and got more plywood for the counter tops and shelving and got the first piece cut to size.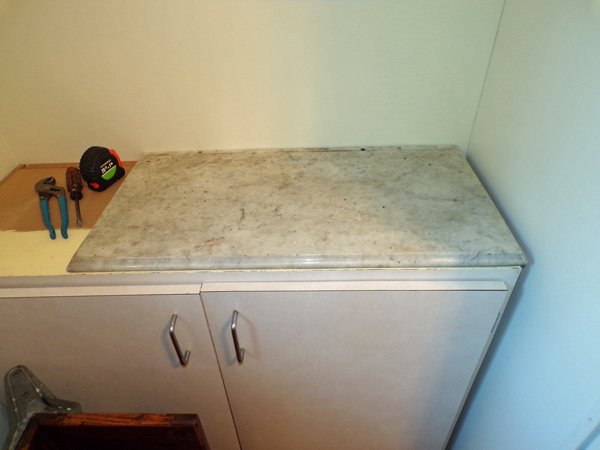 While he was doing that I was on a road trip, via a VERY scenic route thanks to Google maps GPS, to pick up the marble shelf. I got to meet a wonderful 81 year old woman (the seller) who is a great gardener and we visited for a while before taking the direct route home.
On Tuesday the carpenter will continue with the cabinets and counter tops. He may even get to making shelves.
I found a second much large piece of marble to finish the shelf and will be picking it up later this week.