One year is made of 365 days and let's face it, most of those days are normal days. We wake up with our family, we go to work, we meet our friends, do some chores and then head back home to spend time with our loved ones.
During the week we have normal days in our lives. These days for us, sometimes they may seem boring or part of a routine but have you ever wondered how different it is a normal day in Nigeria compared to a normal day in Venezuela? Do you know how people get to work in the US compared to how people drive home in Europe? I'm sure the food Steemians eat in Prague is very different than the food in Moscow...
And that is exactly what this contest is about



Show other Steemians how a normal day in 2020 looks in your life. You can include whatever you want from your day. Today is Tuesday so you have all the week to prepare your post. Show us what you eat for breakfast, the route you take to get to work, what do you do in you job, the challenges you face everyday, but most importantly show us...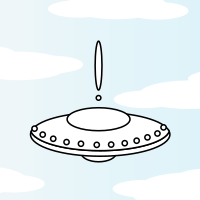 Just a normal day in 2020



The rules to participate are as follows:
1.- Make an original post describing how a normal day in your life goes by. You can make a video, come up with a gallery, you can describe every step of your day... whatever you can think of to show everyone how is a normal day in your hometown. Remember, the more graphic and visual is your post, the more chances it has of winning.
2.-Share that post on Twitter following the #POSH rules, include a brief description of what the post is about on the Tweet. You can check the requirements here.
3.- You have to Resteem this post (Let´s get to more Steemians! I want to know how is a normal day all over the world, don't you?)
4.- Please use the tags #posh & hive-174578 and any other tags you want to use.
To power this contest, OCD, OCDB and Blocktrades will be giving some votes depending on the post quality, so try to make it as best as possible!
So, starting right now, you can think about your Normal day and make a post about it. The posting window is from right now until Wednesday 29th of January at 23:59, your local time :)
A few requirements for submiting your entry
The title must be "My 2020: Just a normal day: your own title".
The entry must be submitted before Wednesday the 29th and the winners will be announced a few days later, depending on the judges....
Prizes



The total reward pool will be 200 Steem and I will be deciding how to divide them according to the number of entries the contest has. There will be a definitive Top 3 which will get the bigger part of the price but if there are some honorable mentions, they will receive a share of the Steem.
Try to do your best because the Steem price is rising every minute!
Remember I can only make this contest thanks to @ocd-witness and @blocktrades so, if you want to show them your support vote for them as witness here, it will only take one minute!