By now you may have seen certain Steemians inexplicably waving their hands around on Twitter. Dubbed the "wiggle," the "Steem Wave," and "S for Steem," I have also seen our Steem Clan hand gesture referred to by confused onlookers as a "blessing," a "dance," and a "snake" 😱. @paulag was even asked if maybe she had joined the Illuminati!
Rival Clans call it "a problem." They say we "came out of nowhere and took over this key."
But it isn't over yet! The Clan Key challenge runs until June 15th.
We Need All of STEEM to Help!
This key is an opportunity to showcase the thing that makes STEEM stand out above all the rest - our diverse and actively engaged community!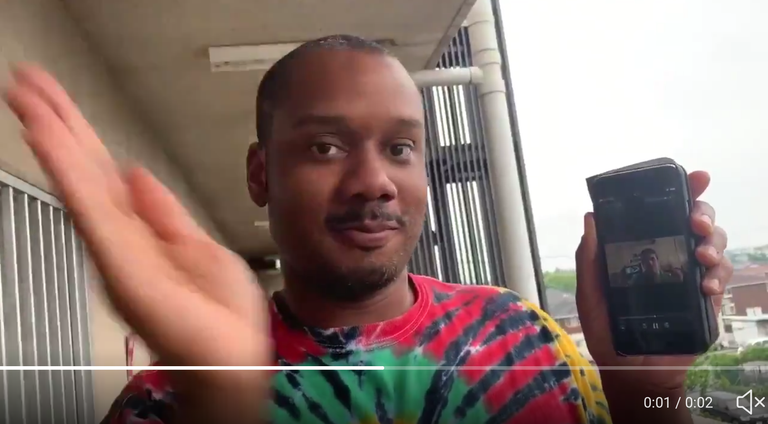 @dmilliz's smooth wave
While other cryptos do market research and talk about mass adoption, we quietly mass adopt. While other cryptos pay lip service to decentralization, we blaze ahead into the decentralized future, taking all the slings and arrows (@steemitblog) from those who complain that we lack regulation or a cohesive central planning structure.
Yet here we are, offering refuge to deplatformed YouTubers (@theycallmedan, #3speak, @dtube) and bloggers (@partiko, @steempress), providing a real use case for crypto (@steemmonsters, @steemhunt, @homesteaderscoop).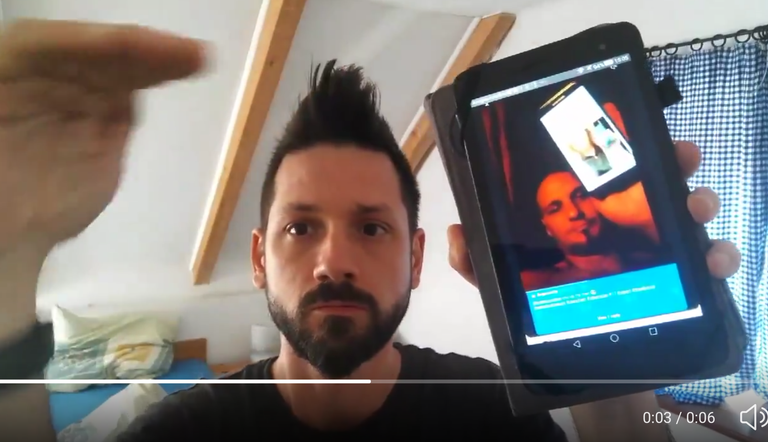 @greencross's technical wave, featuring @enginewitty and @paulag
Don't Pass Up This Opportunity - Join the Human Blockchain!
We have until June 15th to prove that Steem (not just the Steem Clan of Treasure Hunters) has the best community in crypto.
There is no need to commit to the broader Hunt for Satoshi's Treasure to be a part of this community effort. You can do this for your own personal gain. Each participant in the SteemClan chain will earn 1 share of @steembasicincome, with more prizes to be made available by lottery. Feel free to make it part of your daily @actifit or #seven77 post.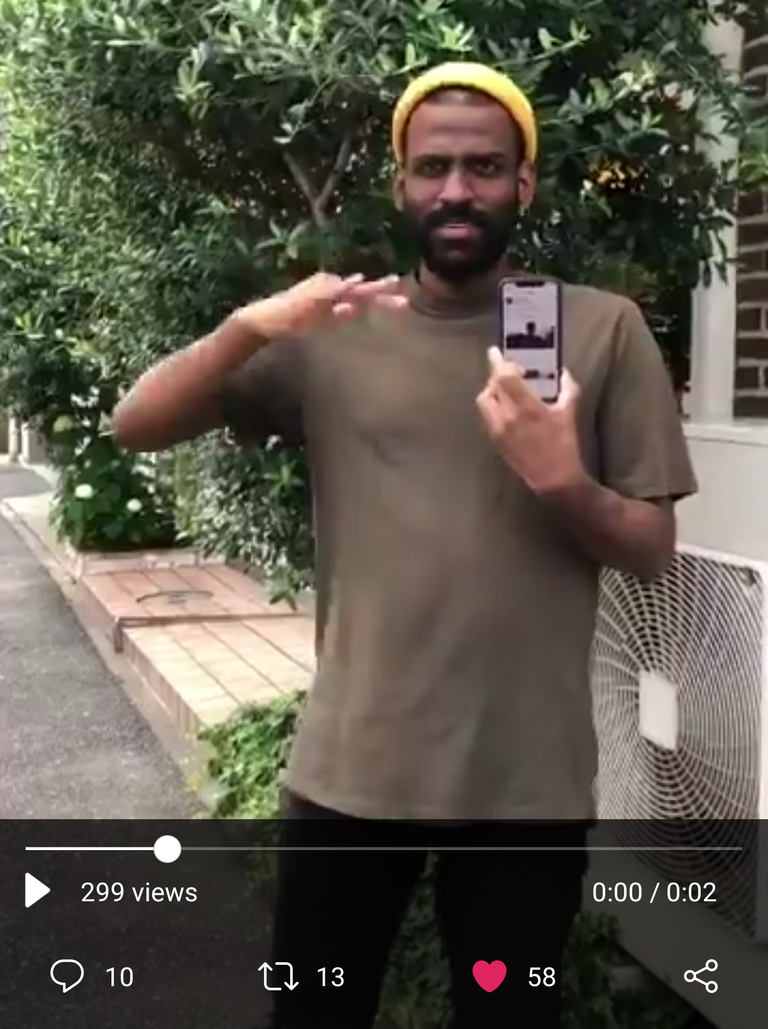 @nathanmars's energetic Steem wave
How to Join the Human Blockchain
Step 1 - Do not assume others will do this for you. We need as many active Steemians as we can find.
Step 2 - Decide if you are willing to show your face on Twitter. You do not have to be an active Twitter user, but showing a human face is a requirement. The face does not need to be your own, but it must be human and must not be used more than once during this challenge.
Step 3 - Sign up using one of two methods: our Google form or our Discord. The signup asks only for your Steem name and the Twitter handle you will be using. We need this information to keep our human blockchain orderly and avoid any "double spending" or "missed blocks".
Step 4 - Spend about 30 seconds making your video, and another 30 tweeting your block. That's it. Please be sure to confirm with the Steem Clan which block you are assigned, so you will know which video to feature in yours and which tags/link to include. The Steem Clan has been working behind the scenes to ensure each block tweeted is valid and our video blockchain remains intact. We will reach out to you by whatever method seems most likely to get to you: Discord, Twitter, or Steem Wallet. Once your tweet is confirmed, you are done!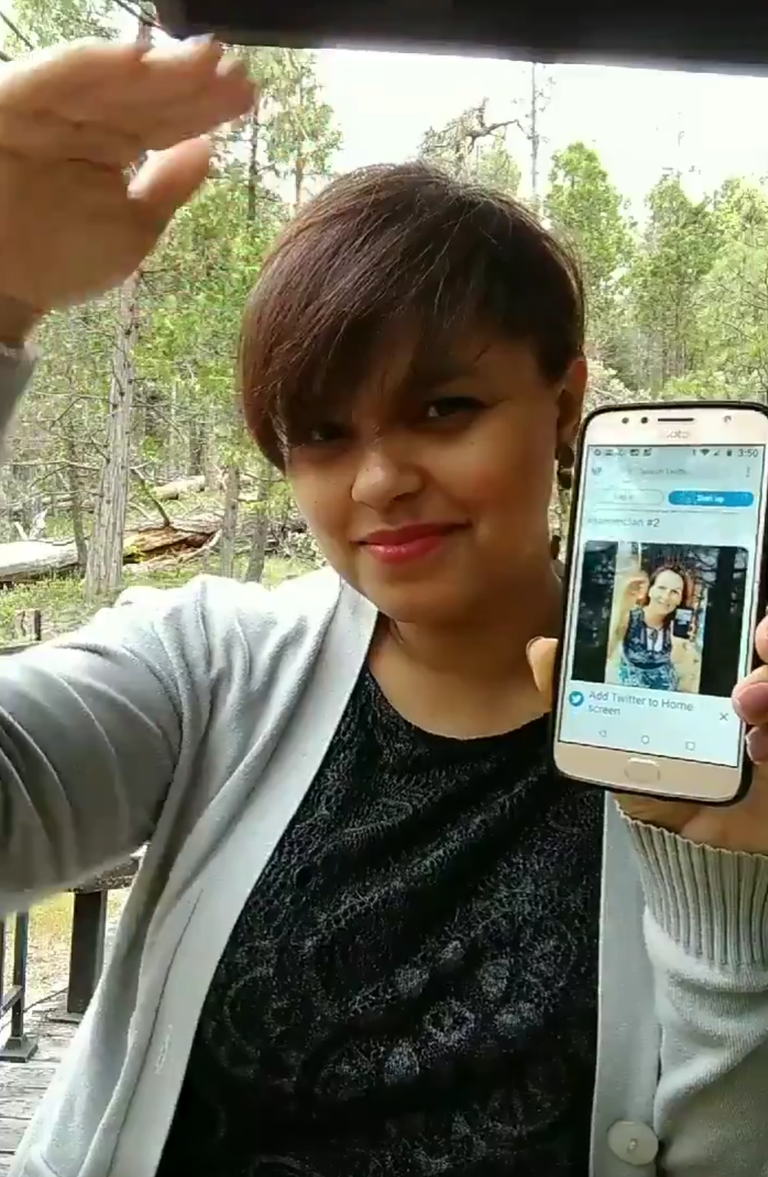 @dreemsteem's Original Steemy Wiggle
Step 5 (optional) - Join the Steem Clan for more Satoshi's Treasure Hunt adventures!
When we win this Key, we will have an edge over all the other Clans as this key is unique and awarded ONLY to the winning clan chain. That's why we need your help to show the other clans, consisting of crypto and tech enthusiasts around the world, what the STEEM community is capable of.
If all of this piques your interest, we can use more Hunters for the team. Those located in Australia or Asia and those with cryptography and decoding skills are especially needed, but a wide range of skills and backgrounds are needed in this Hunt, so all are welcome!
Closing Thoughts
We knew this challenge was made for Steem the moment it was issued. We started off strong with six blocks before our competition had even tweeted one. For most of this challenge we have been ahead, until the "Granny Dash."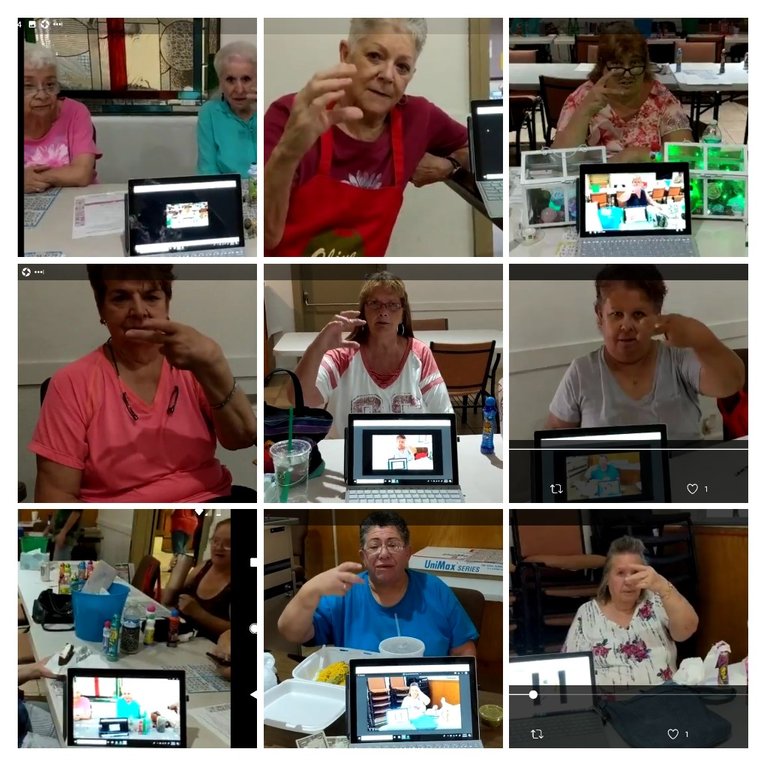 That's right, a rival clan took a phone and a laptop to a community center and recruited a bunch of grannies from their Bingo game. While technically not against the rules, this dubious tactic caused them to pull ahead. Eleven grannies (two not shown) in one fell swoop. As of today, they are in the lead.
Do You Believe That Steem Can Be Defeated With Such Tactics?
Of course you don't. And you're going to do something about it, right?