Hello People,
Today is an amazing day. I have made Lord Krishna Portrait on his birthday today. In India it is know as Janamashtami.
Here's a good look at it.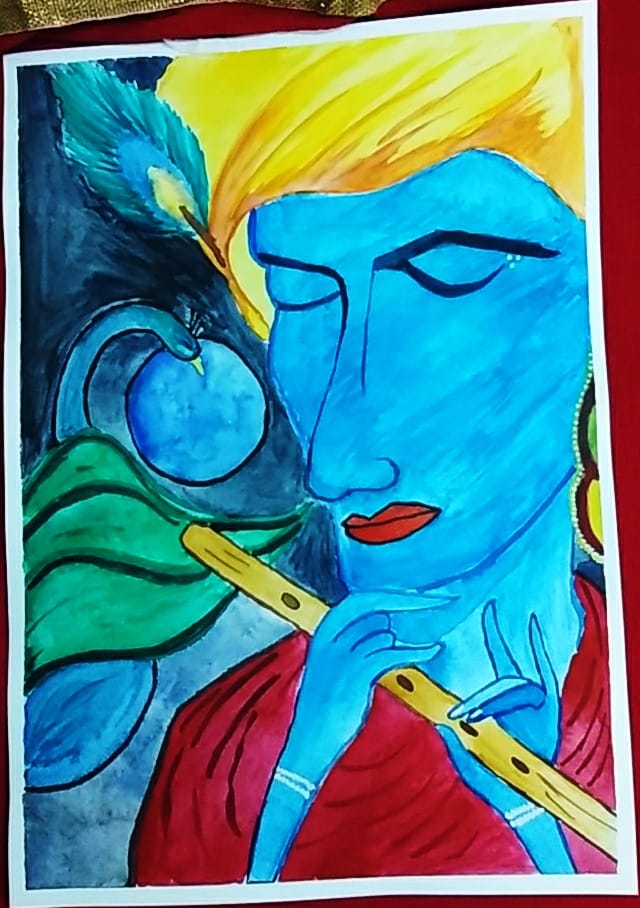 About Janamashtmi :
Janamashtmi is a festival in Hindu religion where in we celebrate birth of Lord Krishna on the day of dark fortnight day of August of September. The day is most celebrated in Vrindavan the good old birth place of Lord Krishna according to Hindu Mythology. It is believed that lord krishna was born at the time of midnight so devotees fast from morning until his birth-time.
On this day Lord Krishna infant Idols are washed, clothed and devotees place them in a cradle. Devotees break their fast after the birth timing and share sweets and food made with milk, butter and curd.
Now, while chanting his name, let me show you the portrait in detail.
Step 1 :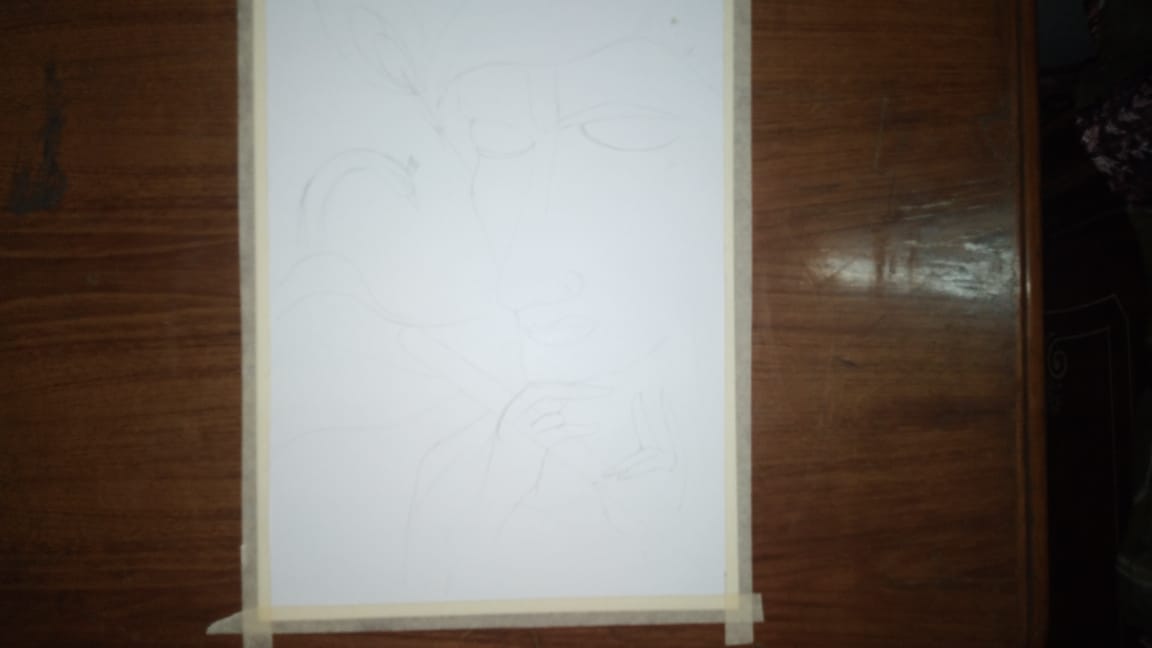 Step 2 :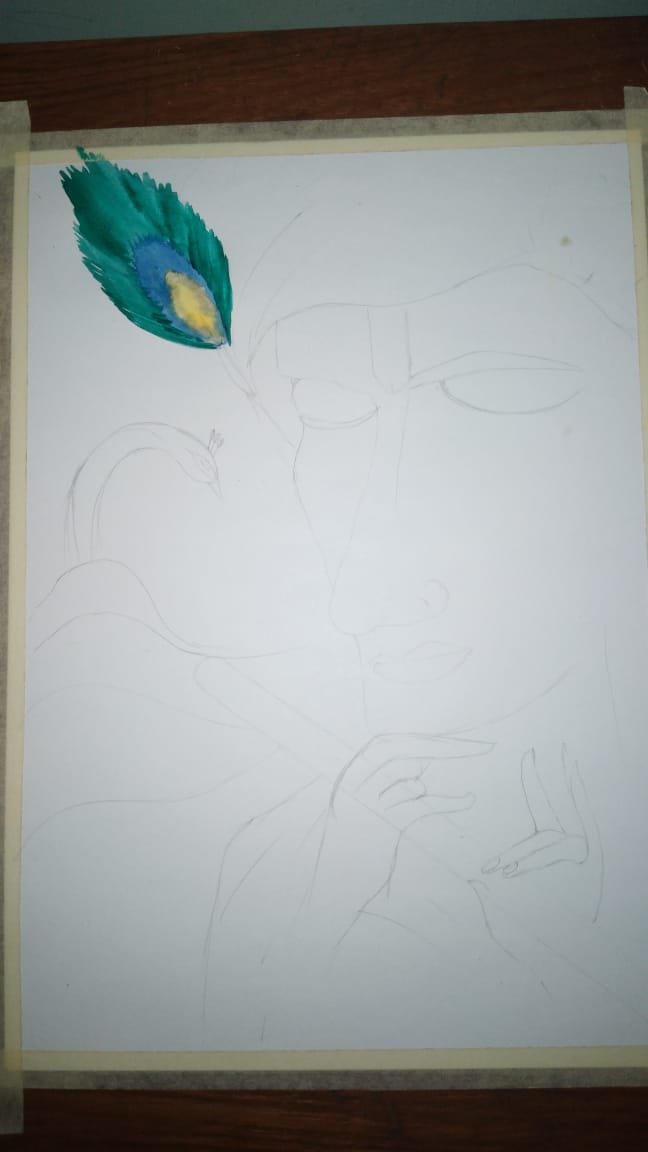 Step 3 :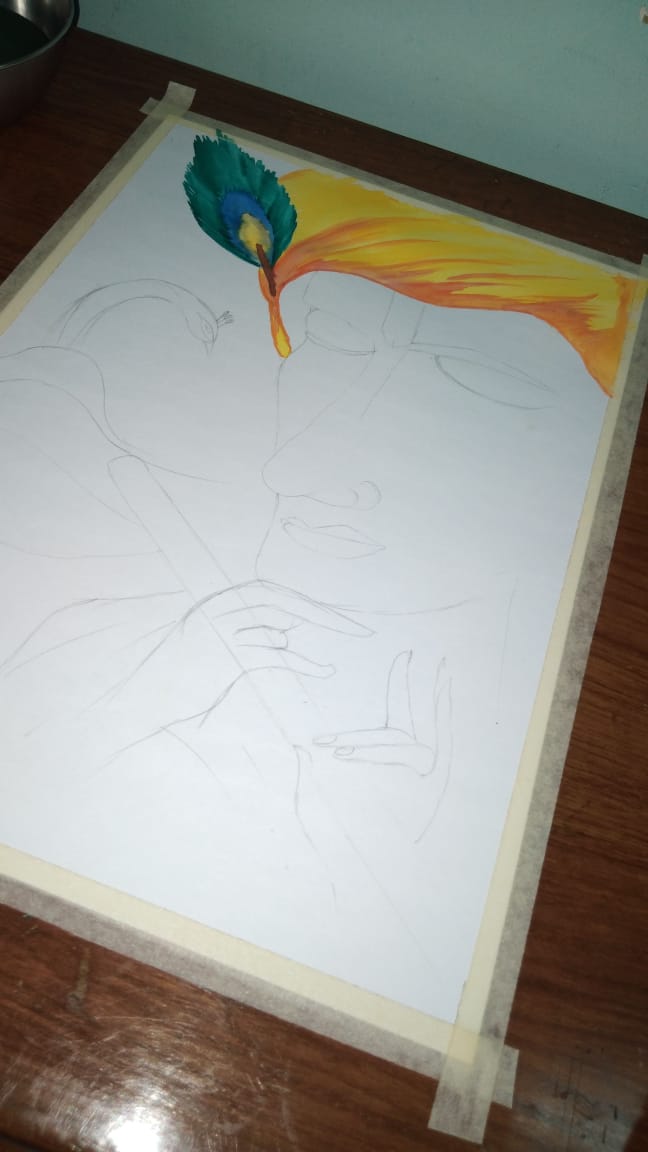 Step 4 :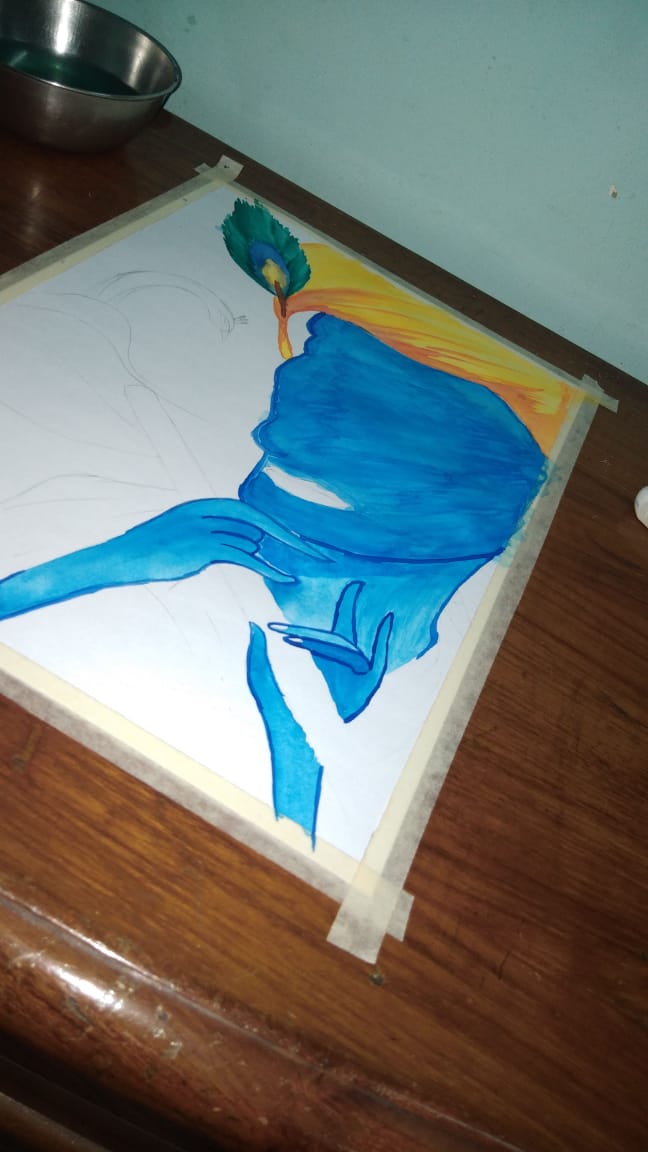 Step 5 :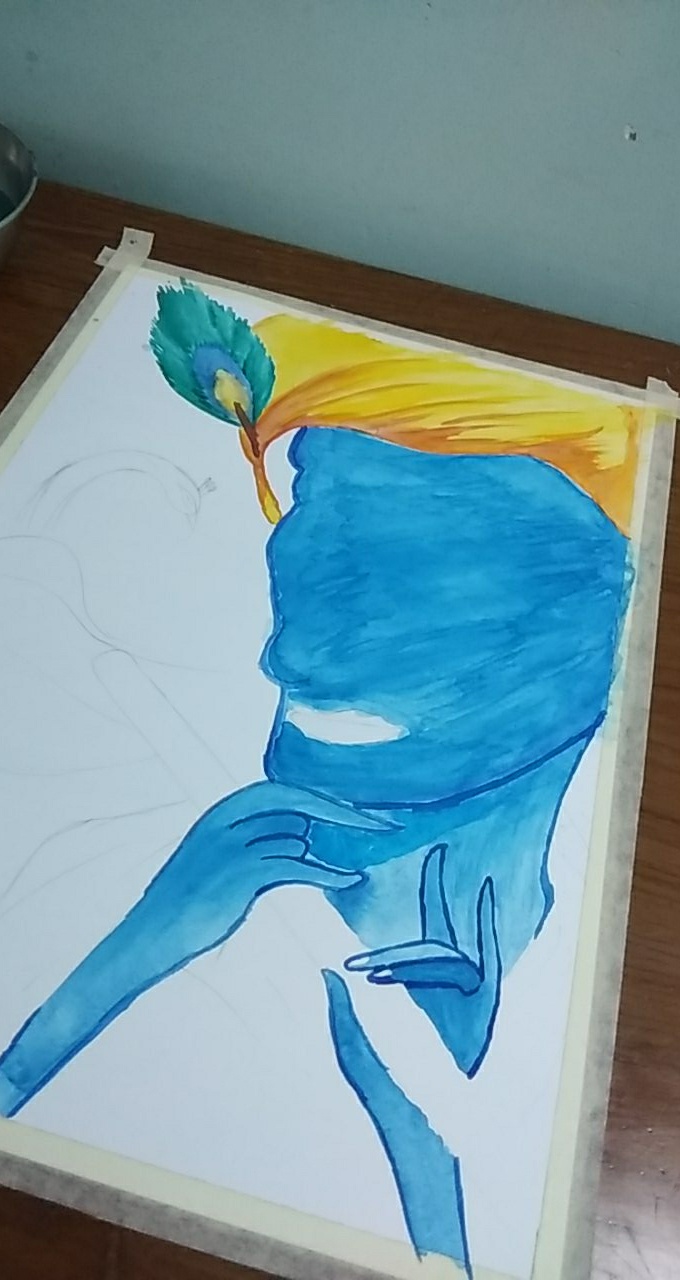 Step 6 :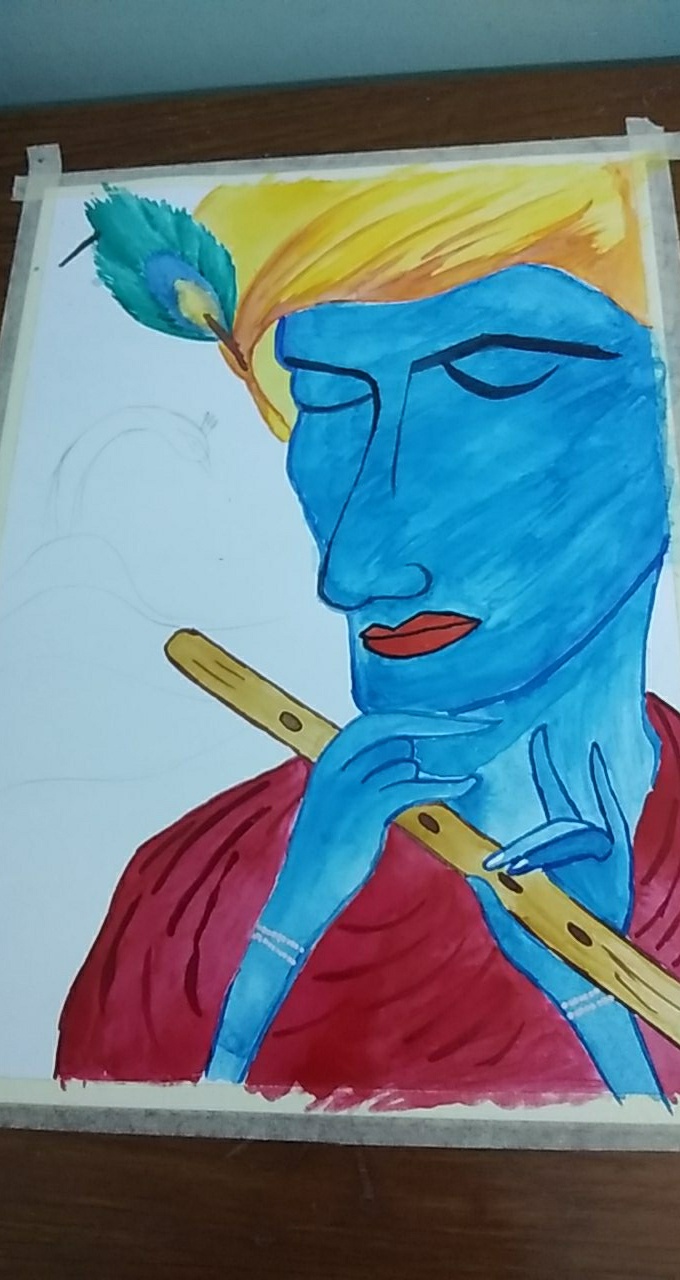 Step 7 :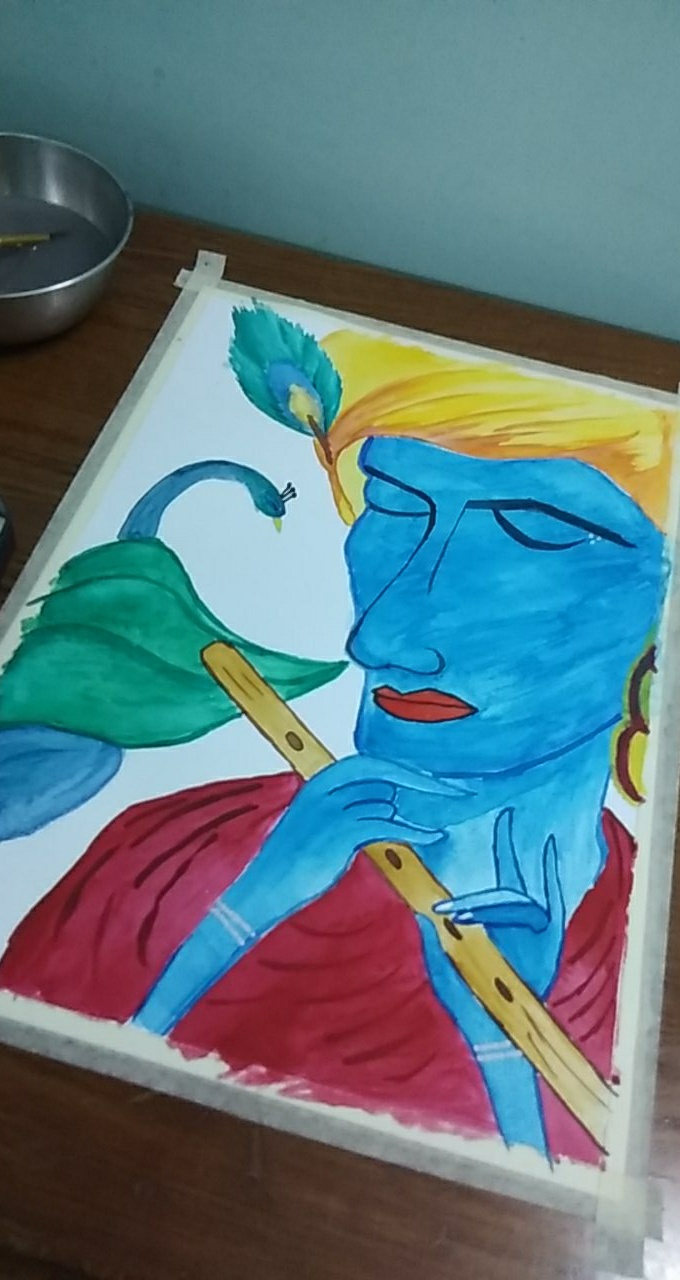 Almost done :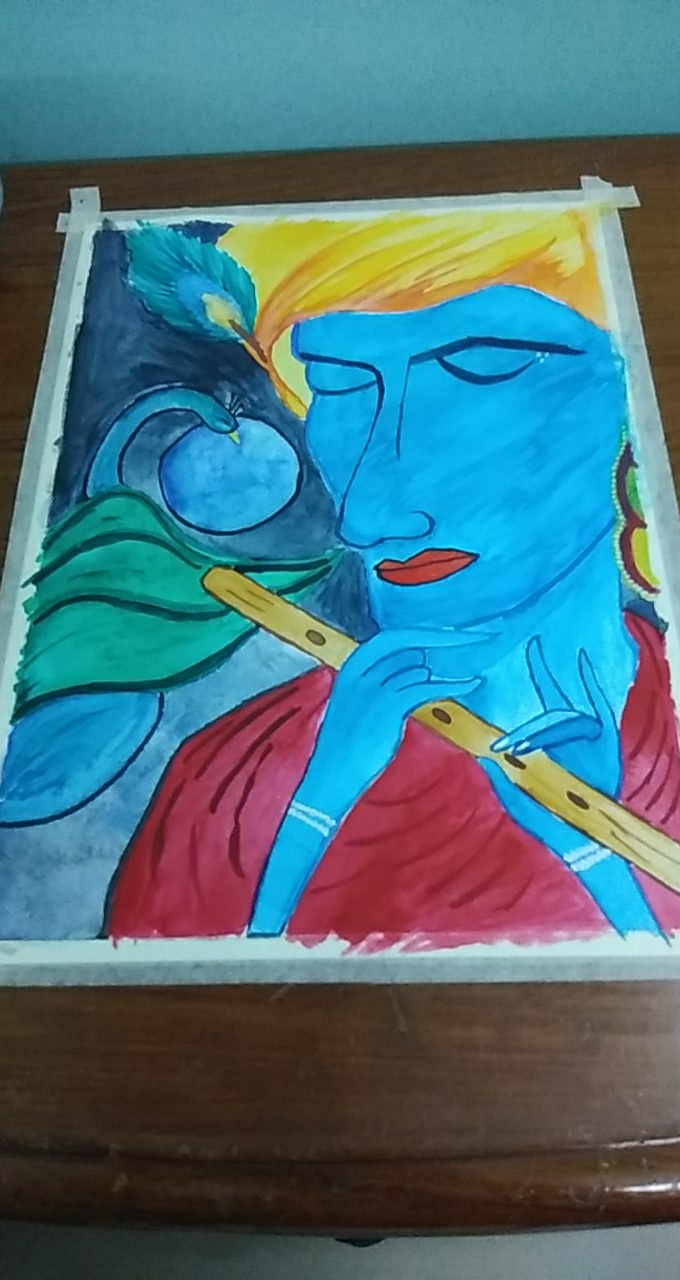 And finally :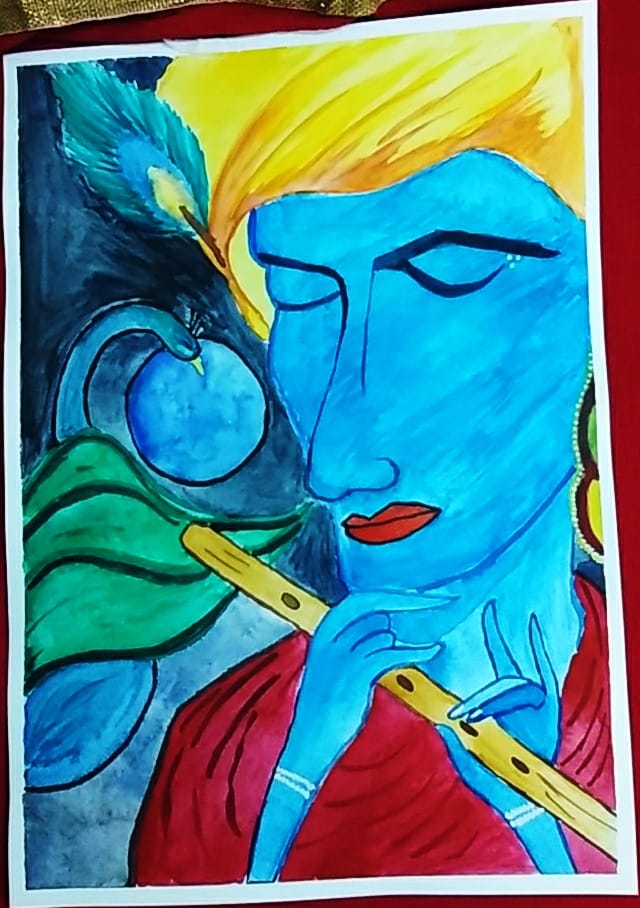 It is known that Lord Krishna's very fond of butter. This is my Kanhaji with his favourite Butter ki Matki(Butter Earthen Pot)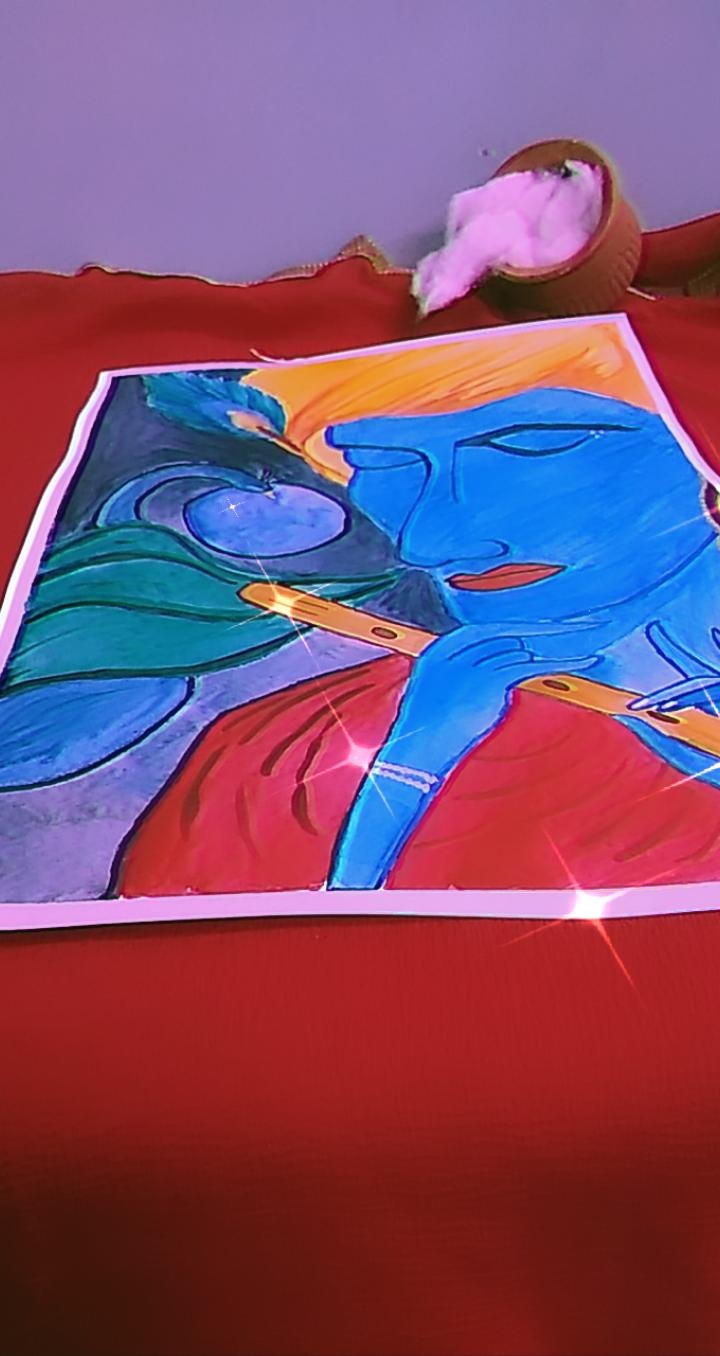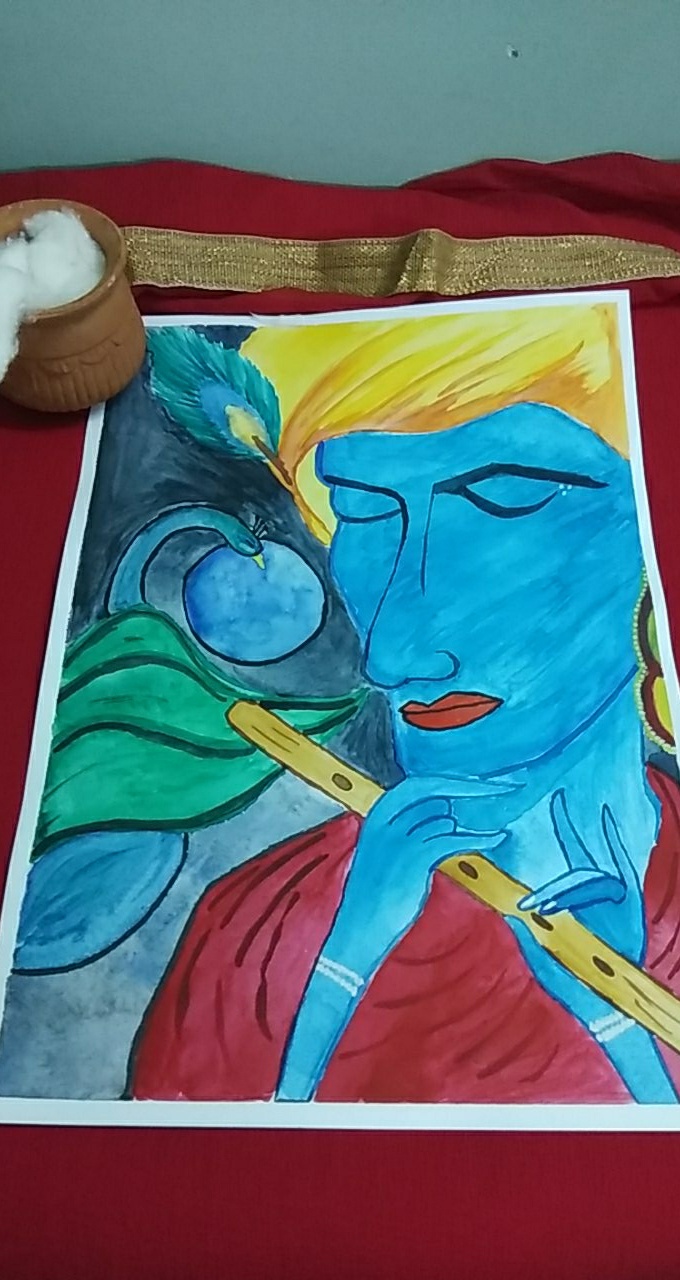 Thank you
Note: I have used Watercolours to make this portrait on Ivory sheet of A3 Size.
Please Support and Upvote if you like the content.
Also, If you would like to see my other paintings please watch below:-
https://hive.blog/hive-174301/@questcrypto/yvwacerm
https://hive.blog/hive-174301/@questcrypto/daily-drawing-challenge-mandala-art-lord-shiv-portrait-om
https://hive.blog/hive-174301/@questcrypto/xokbxeqd
https://hive.blog/hive-174301/@questcrypto/daily-drawing-challenge-portrait-of-gautam-buddha