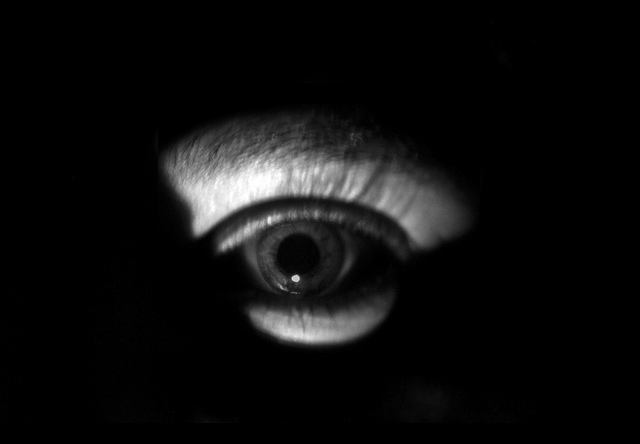 Fuente
-Part of the dark-
I am a very successful businessman, based in New York City. Currently I live alone in my apartment, my beloved wife has been out of the country for months.
The truth is that I am not alone, I feel a presence that watches me every night, I know that it does not stop looking at me. I'm scared.
It is a new day, full of opportunities and new things to learn, unfortunately it is my day off of the week and I have to stay in my horrible apartment for longer.
I decide to look at the whole apartment in more detail, its secret parts attic, basement.
I start with the attic, from there many of my fears come. I am looking for a ladder to climb, there is a lot of dust and boxes, just that.
I decide to go down to the basement, I find infinities of toys not very of the time because I do not give much importance to them, maybe they were from the previous owner. Perhaps?
Night is coming, you will ask yourself the fear that runs through my body, it is a brutal friend.
In the middle of the night to be exact at 2:00 AM the stairs creak and my bedroom door opens slowly, my heart racing. I am afraid to open my eyes.
Minutes later the calm arrives, I no longer feel anything and I can sleep peacefully.
The next day I call the previous owner of the apartment, tell him what happened and without a word he hung up.
How weird it would be if it ran out of battery, I thought.
Hours later they knock on my door loudly, he was the former owner of the apartment, he was very pale and he told me instantly.
You must leave this department as soon as possible the demon of the dark returned and will not leave without first fighting, he consumes you until he dominates you and does what he wants, listen to me, get out of here.
To which I reply.
You're crazy, this is my home, I won't be able to get out of here. *
He just left, and I just went to rest.
That night she was quiet, it had been weeks since she had slept a full night.
I get up very early I go to work and many hours later I come home exhausted from work.
That night I pretended to sleep like the night before but no, I had a horrible nightmare, I saw my wife die in her I saw what I needed and I also saw that the cause was the demon of darkness.
Awake decentralized and very confused, everything seemed very real. Agitated I decide to call my wife, but I remember that it is midnight and she must be asleep, I preferred not to disturb her.
The next day my nightmare came true, everything was on the news a woman was mysteriously murdered by a satanic act that woman was my wife. . .
TO BE CONTINUE. . .


Author: @eljose27