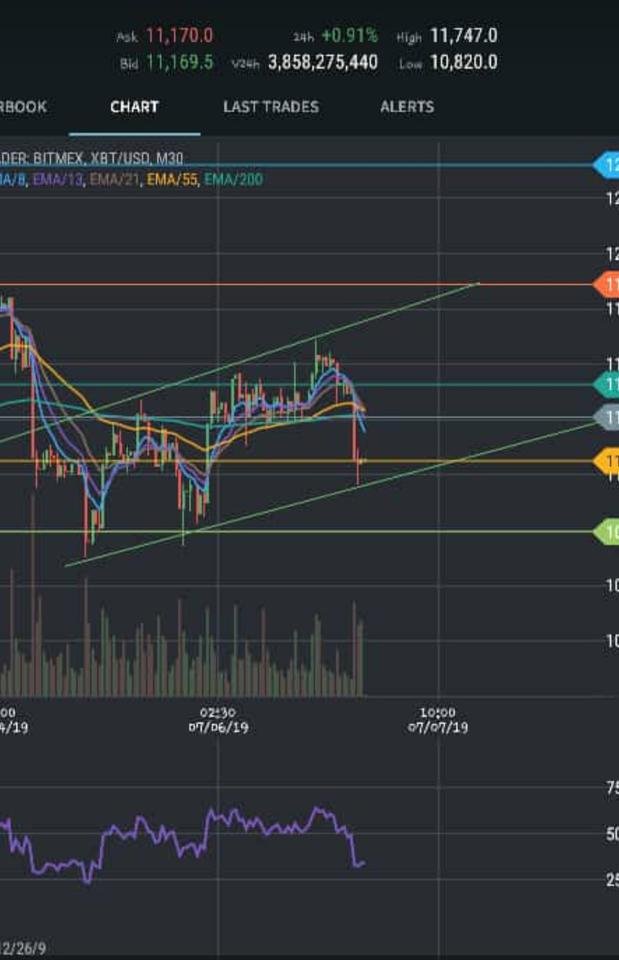 Over the last week bitcoin has seen steady ups and downs, with the cryptocurrency seemingly losing steamI expect the market to consolidate for a few weeks before attempting another run at the $15,000 psychological level.
Bitcoin remains one of the best performing assets of the last decade, outperforming gold and the trillion dollar stocks market by at least x4 margins.
With the bitcoin halving slated to occur by the first quarter of 2020, institutional investors have started coming in droves.
Mostly driven by the announcement by Facebook to go all in into cryptocurrency via their Libra platform .
As the months pass, we will see a steady rise in the price of bitcoin , most likely ending the year on or around ,$17,000 per bitcoin.
*Disclaimer: this is not a financial advice, all charts and wordings are for entertainment and informative purposes only, I am not a professional trader and as such should not be relied upon at this stage for your crypto charts and calls *