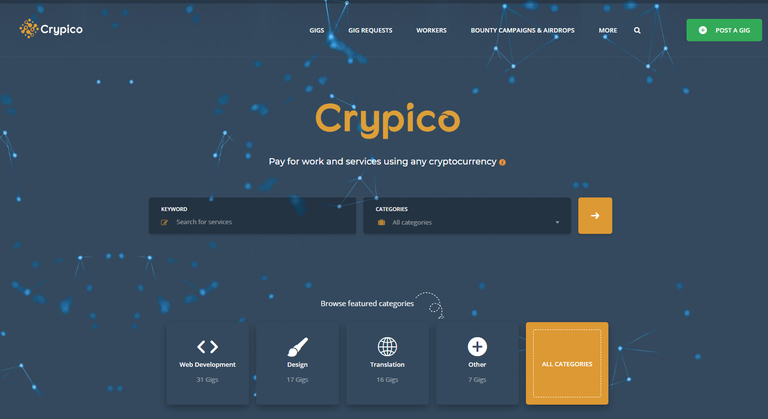 Interesting new site I came across that uses only cryptocurrency for payment for freelancing work. There is also no fees for the worker or the employer. Revenue is completely from advertising and featured listings.
I've used a lot of consultant/freelancer sites in the past to hire workers and payment is always a big problem. Between the fees and the conversion it is always a big hassle and expensive. You can even use STEEM and pay zero fee transfers on top that.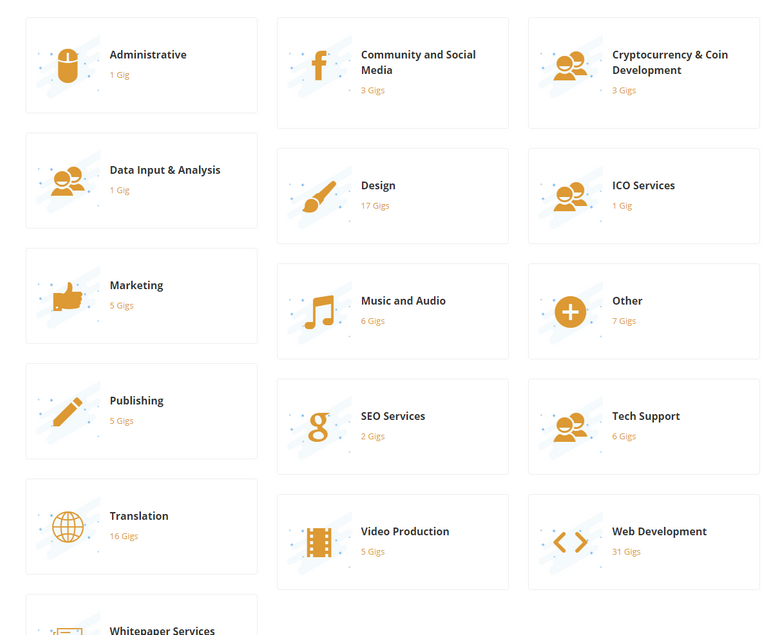 It is still really new and I only see about 100 gigs listed right now, but it would be awesome to see it replace the big names like Elance and UpWork (used to be ODesk).
Right now I see mostly ETH, XMR, BTC as payment methods, but STEEM would do really well with it's 3 second delivery and no fees.