Welcome to the @OriginalWorks sponsored writing contest! Status: CLOSED (Continuing to accept late entries.) Accepted Languages:
Start Time: ~9 PM ET, Saturday
End Time: EXTENDED: ~9 PM, Friday
End Time - Extended
Although the contest is closed, we understand that some users had difficulty due to HF20. Therefore, over the next few days, if you have made an article please go ahead and leave it here as a reply and it will be added to the list and taken into account.
Please remember, although this has been a difficult time for many users, it is to the benefit of this network to continue implementing updates that will make Steemit even better! Let's all band together and cheer on the people working hard to ensure that our network is the best it can be!
Special Twitter 0.5 STEEM bonus!
Details outlined at the bottom.
This is a call to all great Steemit writers! Xaya has sponsored a Steemit writing contest!
Xaya is formerly known as Chimaera! The awesome gaming blockchain is back on Steemit!
Please make sure to read the contest topic carefully. Good luck!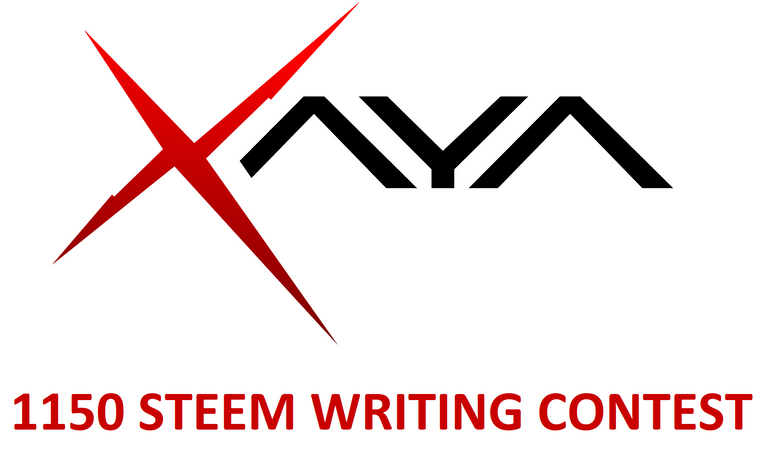 Prize Pool Total: 1150 STEEM Prizes: 900 STEEM + 250 STEEM (100 bonuses of 2.5 STEEM!) + Twitter Bonus (Details Below)

1st Place: 68 STEEM
2nd Place: 63 STEEM
3rd Place: 56 STEEM
4th Place: 52 STEEM
5th Place: 50 STEEM
6th Place: 45 STEEM
7th Place: 42 STEEM
8th Place: 40 STEEM
9th Place: 36 STEEM
10th Place: 33 STEEM
11th Place: 30 STEEM
12th Place: 25 STEEM
13th Place: 23 STEEM
14th Place: 22 STEEM
15th Place: 20 STEEM
16th - 20th: 13 STEEM
21st - 25th: 11 STEEM
26th - 30th: 9 STEEM
31st - 40th: 7 STEEM
41st - 50th: 6 STEEM
51st - 150th: 2.5 STEEM Bonus

Deadline: 72 Hours
All articles must be submitted within 72 hours of this post to be considered!
Changes in submission rules below
WHAT IS XAYA – DECENTRALIZED REALITY
Xaya enables the development of rich and intricate virtual worlds hosted in a decentralized manner without the need for servers. Xaya will cut the time it takes games to get from concept to release, while reducing the financial burdens of infrastructure and administration on small development teams.
In these decentralized game universes, players will have real ownership of their online assets and share in the profit potential that the developers have built. This will be done with the ability to change their online assets into real-world value with the use of cryptocurrency via simple and safe trades and shares of their online goods.
XAYA is not simply an asset platform, it also allows for game worlds to run completely autonomous so that players will never lose their assets due to third party negligence. In contrast, there are many blockchain asset storage platforms in which the games are run in a centralized manner and the blockchain is used for the storage of assets, but this causes the issue in which the game servers could be shut down or the servers could crash making the assets completely useless and therefore worthless.
FIRST CONCEPT – HUNTERCOIN
In 2013 the Xaya team put to practice:
The first decentralized massively multiplayer game [1]
The first game world built on the blockchain [2]
The first human mining permissible cryptocurrency [3]
The first multi algo currency
The Huntercoin experiment was a great success, with over 35,000 character interacting simultaneously in the game. It was completely autonomous and did not require any servers, becoming a 'hobby project' with a market cap over 10 million USD.
This time around, the format for Huntercoin can be applied to whatever imaginative outlets the community behind Xaya will procure.
All of the next generation games on Xaya can have the advantages of:
Being provably fair
Being decentralized and autonomous environments
True Item Ownership and fair acquisition
24/7 Up-time
Play to Earn gaming Experience
Fraud proof trading
From the CEO - Andrew Colosimo
XAYA is a custom blockchain based off of Namecoin, a project that we have voluntary lead for over 5 years (the first official altcoin of which Satoshi had a large input - most of his last comments were regarding it on bitcointalk).
A lot of the Xaya concept is based on our first project, Huntercoin. Huntercoin was an experiment designed only to last for 1 year but it's still going today. Released in Feb 2014.
In Huntercoin players create a "hunter" in the blockchain and every move is recorded. Every node calculates the positions and state of the game every block. Very similar to how smart contracts work on Ethereum but released before it existed.

Xaya works in a similar way but solves scaling issues using various innovative methods, in-particular something we call Game Channels. Game channels is a technology we came up with in 2015 and was peer reviewed and published in 2016 in ledger.

https://www.ledgerjournal.org/ojs/index.php/ledger/article/view/15/64

Basically it's a platform for people to build blockchain games on. but with almost unlimited complexity and without expensive gas prices.
XAYA - UPCOMING GAMES
Xaya has two major releases in the works. With a live mainnet already launched, Xaya is gearing up to populate their platform with games. Unlike many blockchain projects, Xaya is not a mere concept - but a reality.
Treat Fighters
Set to launch very soon!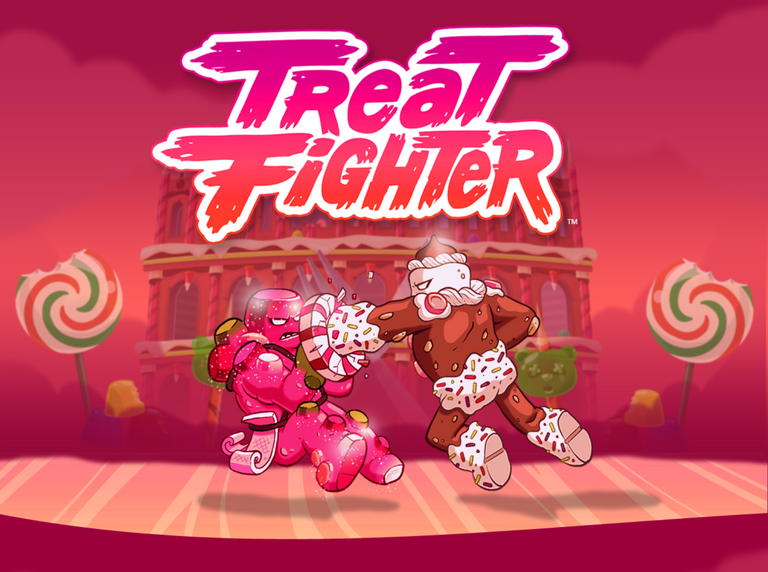 Treat fighters is a game set in the world of Canedoom! Cook up your best treat fighters, and compete with others in battle. The game will run entirely on the blockchain. With nodes acting as servers, players can expect 100% uptime in this crafting type game genre.
Soccer Manager
Soccer Manager is a very popular soccer team managing game with millions of downloads and now expanding into China.


Partnering with Xaya will allow soccer manager to offer provably fair gameplay and true ownership of in-game assets to the players. In-game assets include currency, players, stadiums and more!
Xaya partnering with soccer manager is going to mean immediate exposure to millions of players for Xaya while providing Soccer Manager with a platform to offer a fully blockchain gaming experience.
By joining in and playing Soccer Manager powered by the Xaya platform, players can come as close as possible to being a real soccer manager!
Xaya is on the bleeding edge of blockchain technology, having contributed so much to the space with Huntercoin. Their experience, along with their ability to form strong partnerships will change the entire way that people game and transact in-game assets.
After all, if you are one of the top managers in Soccer Manager, you should be able to experience the wealth gained from that effort!
CRYPTOCURRENCY
Cryptocurrencies derive their value from many users making many transactions (high velocity of money).
Xaya is a virtual assets trading platform, simply put, built on top of virtual universes on the blockchain. By democratizing game development, Xaya will create pressure for high performance of their currency, called Chi, simply through the demand of developers to have their games seen. If the games do well, even better performance can be expected from the currency.
PROBLEM DEFINITIONS: DEVELOPERS AND GAMERS
Developer Problem: Time and cost from concept to market is huge
Gamer Problem: There is a higher demand for richer and more complex games, and games were time is not wasted (time is money).
These two problems feed into each other. As more and more complex games are demanded, fewer and fewer projects make it to market because of the time and cost constraints on small development teams.
Scaling challenges exist with both cryptocurrencies, and with asset storage ledgers. These real-time asset storage ledgers are a necessity for the gamers, independent of their actual gameplay.
The ownership of the game assets is another challenging requirement, especially throughout multiple multipart virtual environments. Ensuring provably fair gameplay and asset trading (gaming and trading without the use of scripts and bots) is difficult and not addressed by any competing asset trading platforms. [5]
TECHNOLOGY
Scaling is an issue for cryptocurrencies and massive games alike.
Xaya has developed "Trustless Off-chain Scaling for games (Game Channels) and Ephemeral Timestamps" to overcome these limitations. [6]
KEY INTELLECTUAL PROPERTY
The Xaya currency is a Proof-of-Work (PoW) currency that persist the most important game data and player accounts.
Further innovations that reinforce the power of Xaya's IP are the following:
Global Game States: Using blockchain consensus to prevent cheating, and allow provably fair and decentralised gameplay
Atomic trading: Developed by members of the Xaya team through their work on Namecoin in 2013 – allows trustless trading of game items, game currencies, and whole game accounts for Chi, ensuring its demand
Game Channels: An extension of payment channels in Bitcoin that can be applied to enable limitless and real time gaming on the blockchain
Ephemeral timestamps: To deal with in-game disputes, transactions on the main blockchain will be made to resolve them with the use of Merkle hash commitments, amortized mining incentives, and fraud proofs – ensuring the cost of transaction fees is not detrimental to participants of the platform
TECHNICAL DETAILS
The ever-famous scaling issue of cryptocurrencies and especially blockchain games can be solved on the Xaya platform through game channels. Game channels record moves on private sidechains. Digital signatures and hash-chain structures make sure that moves cannot be fraudulent or taken back. When the players agree on the outcome of the game, the rewards will be distributed via 2-of-2 multi-signature transactions. If players disagree, data in the sidechain allows the honest player to prove their claim and receive their due.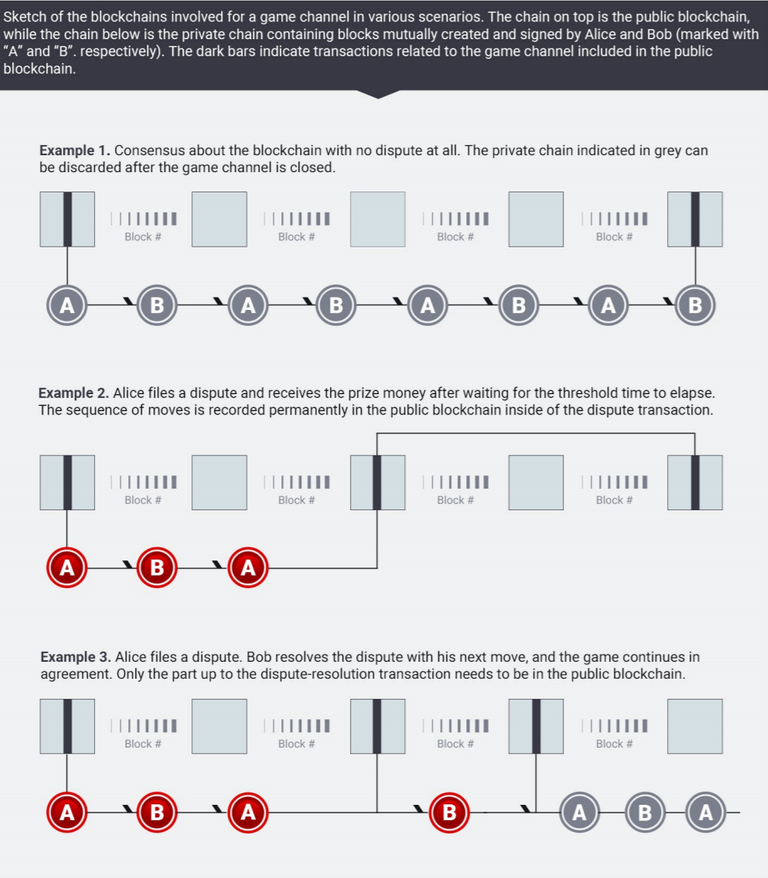 Source: Xaya WhitePaper
The remaining issue with the first game channels format is the following: "If a dispute is raised but then resolved, the game continues as before. However, this process puts transactions onto the main blockchain, thus removing the scalability gains and costing (both) players transaction fees." [8]
A player who wants to ruin the game can frequently start disputes and resolve them to irritate honest players.
The solution is ephemeral timestamps – with the following two properties
Nodes can send data (D) to be timestamped (T) by the public network and blockchain – Merkle trees make this free per timestamp and miners are still incentivized to process these timestamps
These timestamps can be used to prove to the network that another person could have known D during T – this can be used to prove that said gamer did not act in the game channel by that channel's rules; paying out the honest player on the spot and covering the cost of latest timestamp
TYPES OF GAMES SUPPORTED
The following are a few of the games a developer can build or access on Xaya:
Collectible card games
Real-time strategy games (RTS)/ multiplayer online battle arenas (MOBA)
Turn-based games
MMORPGs
There are other genres as game types beyond the three popular online categories mentioned.
XAYA - Main Sale Live
The XAYA main sale is currently live!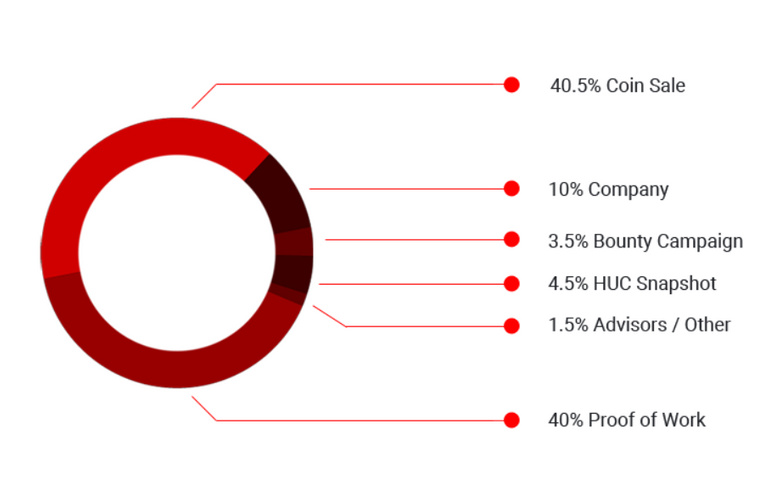 User can purchase tokens as well as register for an account to earn tokens by completing some basic tasks!
Xaya has an extremely active community and are happy to answer any user questions in their Xaya Telegram Group!
Dates:
The token sale is to run for 5 weeks starting on September 7th!
CONCLUSION
Xaya is about enabling concept-to-market actualization for developers, and fair play as well as simple asset ownership and real value conversion for players. The team is super-experienced with their involvement in Huntercoin and Namecoin; the use of ephemeral time stamps, merkle-structures, game channels and other technical properties of Xaya exemplify this. Finally game revenues have proven year-in and year-out that the Xaya team's initiatives are not a waste of time and that the development of the Xaya platform is an economy waiting to emerge.
For more information watch this short video!
More Information & Resources: Submission

Write an article about Xaya and how it will change the world of gaming! Why is the team - having worked on Huntercoin, perfectly positioned to execute on their vision? Why is security and fairness such an integral aspect to decentralized gaming, especially with in-game assets having value? Why are partnerships with games such as Soccer Manager and Treat Fighter important in helping Xaya become mainstream? What are some of the possibilities in combining Xaya's blockchain scaling solutions with VR technology? How will having hundreds of thousands users from Soccer Manager using the Xaya blockchain help the network in rapid mainstream adoption? What are some good use cases? There are many applications, so feel free to give a few! As always, the topic is fairly open-ended, so be creative!

To submit please do the following:

Add the word "xaya2018" (without the quotes) at the very end of your article.
Link this post in your submission.
Post the link to your article as a reply to this post.
Resteem this contest post.

Rules

The article must be at least 250 words in length and it is recommended(not mandatory) that the length is under ~1500 words.

At least 70% of the submission must be original. Using "article spinners", and other word substitution tools is also not permitted.

All copied text must be in quotes. Feel free to copy links to resources from the contest post, but please be sure to not copy from other contestants.

Please keep discussions relevant to the contest topic. We would like to encourage a good vibe in the comments!
Please note, any users caught copy pasting or word spinning material without clearly showing that they took the work from somewhere, such as using quotes, will have their submissions disqualified.
Video Bonus

Feel free to use images and media from their website. You can even make your own video and have it in your submission! Videos have a chance of winning a separate bonus based on quality. Videos should be uploaded to YouTube. DTube or IPFS. Please do not remove the videos, or it might impact future eligibility. Feel free to make a new YouTube account for these. We really wanted to use DTube, but sometimes the videos were not view-able at all. We may change this in again in the future. For the time being please ensure whatever service you choose to use is working.

Twitter Bonus
For the Twitter bonus:
Tweet the link to your article on Twitter.
Tweet should contain the article link, mention @XAYA_tech and one of the cryptocurrency related hashtags such as #blockchain, #crypto, etc
Add the link to your tweet at the bottom of your competition Steemit post!
At the end of your article, add the word "xayatwitter", without the quotes!
This is great because it will also encourage Twitter users to come join Steemit as well!
The bonus for this 0.5 Steem for every article that tweets and meets a level of quality and contest conditions.
How the winners are decided
The submissions will be passed along to the team at Xaya , and they will decide the best method for picking winners and the winning articles.
This can mean that the team judges the submissions, or they ask our team to judge it. Regardless of the method, the final say always lies with the sponsor.
More information & recommendations:

Pay attention to spelling and grammar!
Feel free to use informal language such as "I would, etc"
Use information and resources above to learn more about Xaya!
If you copy something, use quotes. This is an @OriginalWorks contest after all :)
Link the company's website: Xaya so that your readers can do research for themselves.
Articles can be edited up until the deadline.

After writing an article, within a few minutes you should get one of these as a response to your article post:

If you don't get one, let me know by adding a quick message after you submit your link as a reply here and it will be done manually. Sometimes it can take some time, so don't worry if it isn't instant! Rest assured, as long as your link is shared as a reply here, everything is double checked at contest close to ensure that all articles are submitted!
100 submissions will get 2.5 STEEM each. The article must meet the contest conditions such as word length and a level of quality.
Disclaimer: @OriginalWorks makes no claims as to the legitimacy or operating procedures of contest topics. @OriginalWorks does not offer any sort of investment advice. This is a writing contest. @OriginalWorks only guarantees prize payout. The contest topic company may choose to share the contest submissions that receive prizes. If for whatever reason there are over 500 submissions, new submissions will not be considered.
Good luck to all the contestants!