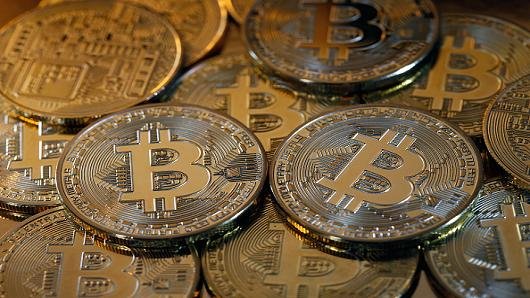 Yes. You read the title of this post correctly and the writer is not drunk. You can actually make lots of money and even earn more cryptos during a bearish market. And I will be teaching how you can do that in this post.
What is a Bearish Crypto Market?
I think you should know what I mean. But, for the sake of clarity, a crypto market is said to be bearish when the prices of the major cryptos are sharply declining and the market sentiments are unfavourable.
Therefore, go no further to look for a bearish market; what we are presently seeing in the cryptospace is a bearish market. The prices of the major cryptos, alongside the legion of altcoins, have crashed by over 50% in the last 60 days alone.
Consequences of a Bearish Market
The consequences of a bearish market is usually disastrous. The following are some of the consequences:
Sharp decline in the value of crypto assets.
Loss of revenue. For Steemians, Payout will shrink while voting power will reduce remarkably.
Panic.
Emotional stress, etc.
So, How Exactly Do You Profit From a Bearish Market?
The answer is simple and straightforward. Temporarily sell off your vulnerable crypto assets and buy those cryptos whose prices have been known to be stable overtime. You can then buy back your beloved assets when the market sentiment looks bullish again.
For now, I will recommend that you buy either Tether (USDT) or TrueUSD (TUSD) to stay afloat during a market deep. Both cryptos are available on the Binance exchange. These two cryptos were created to measure up to the USD, such that they are always approximately equal to 1USD in value.
Although TUSD is new, USDT has lived up to expectations in the last six months alone as you can see from the chart below: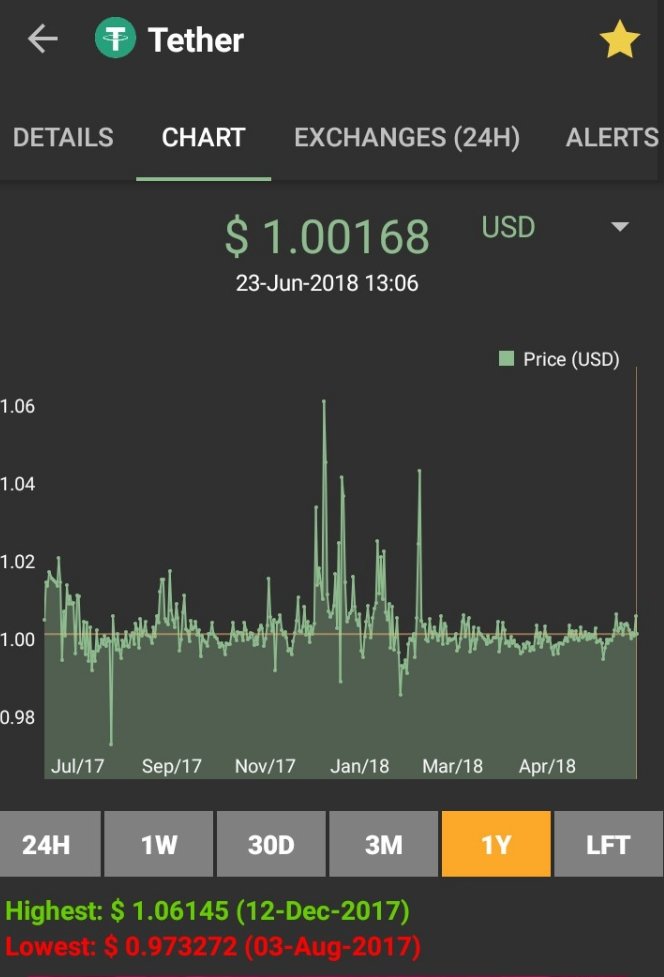 Illustration
Suppose that Ben had 100 EOS in his Binance wallet when 1 EOS equals $20, in total Ben has $2000 worth of EOS. Now, Ben notices a bearish market and converts all his EOS to TUSD or USDT worth $2,000.
After 30 days, Ben sees that the price of EOS has crashed by 50% to $10 . Ben converts back his TUSD or USDT worth of $2,000 to EOS and buys 200 EOS. Did you notice how Ben was able to buy more with the same amount?.
By the time EOS rises back to $20, Ben will make extra $2,000. So, this way, Ben does not have to care about whether a market is bullish or bearish. Both are in fact profitable.
If you found this article interesting, kindly upvote and resteem. Thanks for visiting this channel @steemitcentral. Use the "steemitcentral" tag in your Steemit or crypto-related posts and get rewarded with some upvotes.